Rising temperatures and longer days can only mean one thing: Baseball season is here. With spring in full swing, cities and towns across America are already hosting youth baseball tournaments. From Nevada to South Carolina, players and coaches will gather this summer to compete and enjoy the little pleasures that come with traveling around the country.
There's an abundance of great tournaments this season being played at some breathtaking complexes across America— here are 14 of the most intriguing baseball facilities in 2016.
Art Van Sports Complex
Grand Rapids, Michigan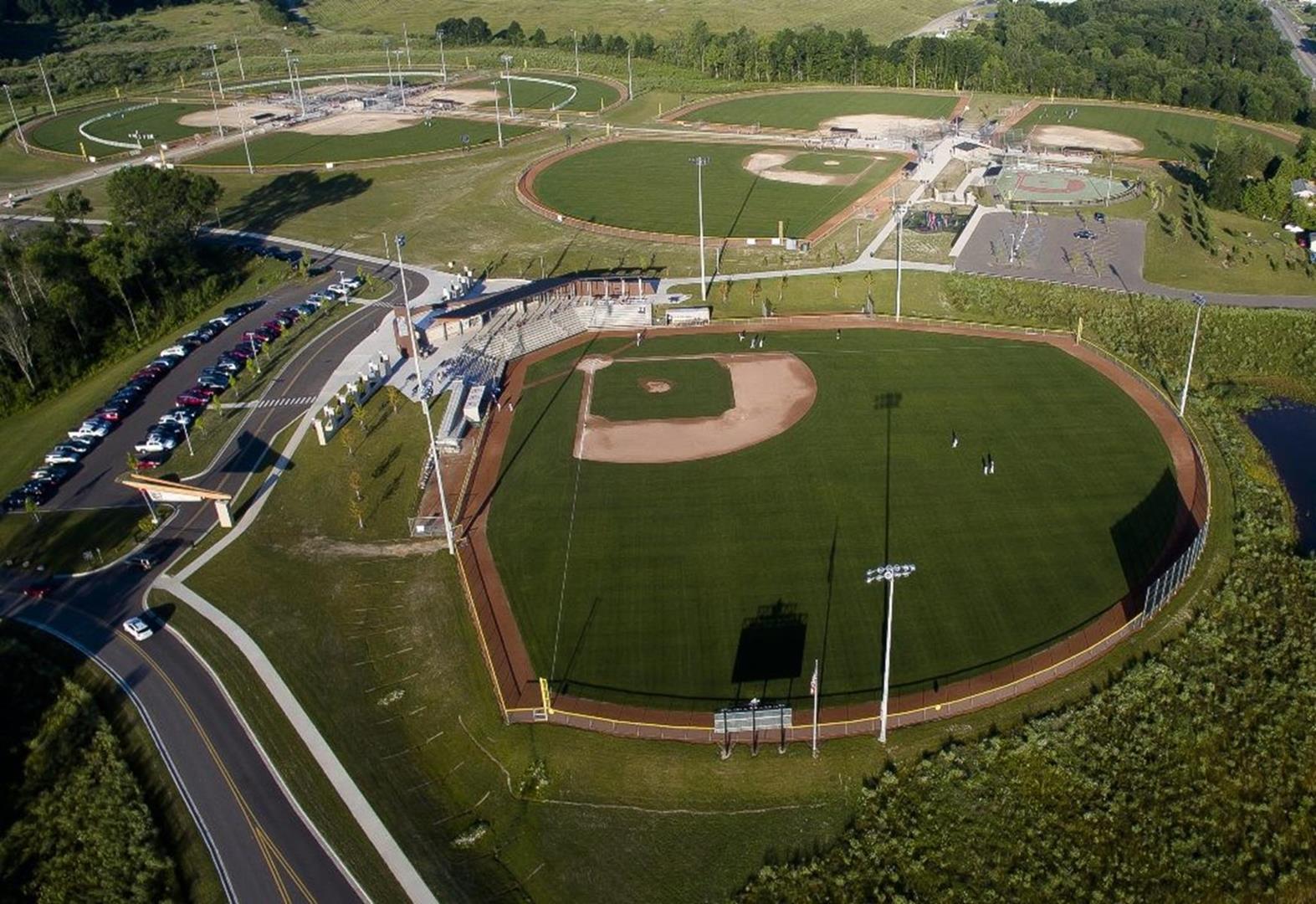 In 2016, Grand Rapids is scheduled to host a number of baseball tournaments at the Art Van Sports Complex. Opened in 2015, the $7.8 million facility boasts eight baseball fields, all with covered dugouts, bleacher seating, scoreboards and concessions. The championship field also has a public address system. After a successful 2015 campaign, the complex has major plans for this coming year. Gameday USA just brought a National Youth Baseball Championship Qualifier to Grand Rapids, while The Game Cap Classic is planned for June 3-5. Plenty of hotels and restaurants in the city make Grand Rapids an attractive spot to host a tournament.
For more information on sports facilities in west Michigan, click here.
The Grand Park at Market Common
Myrtle Beach, South Carolina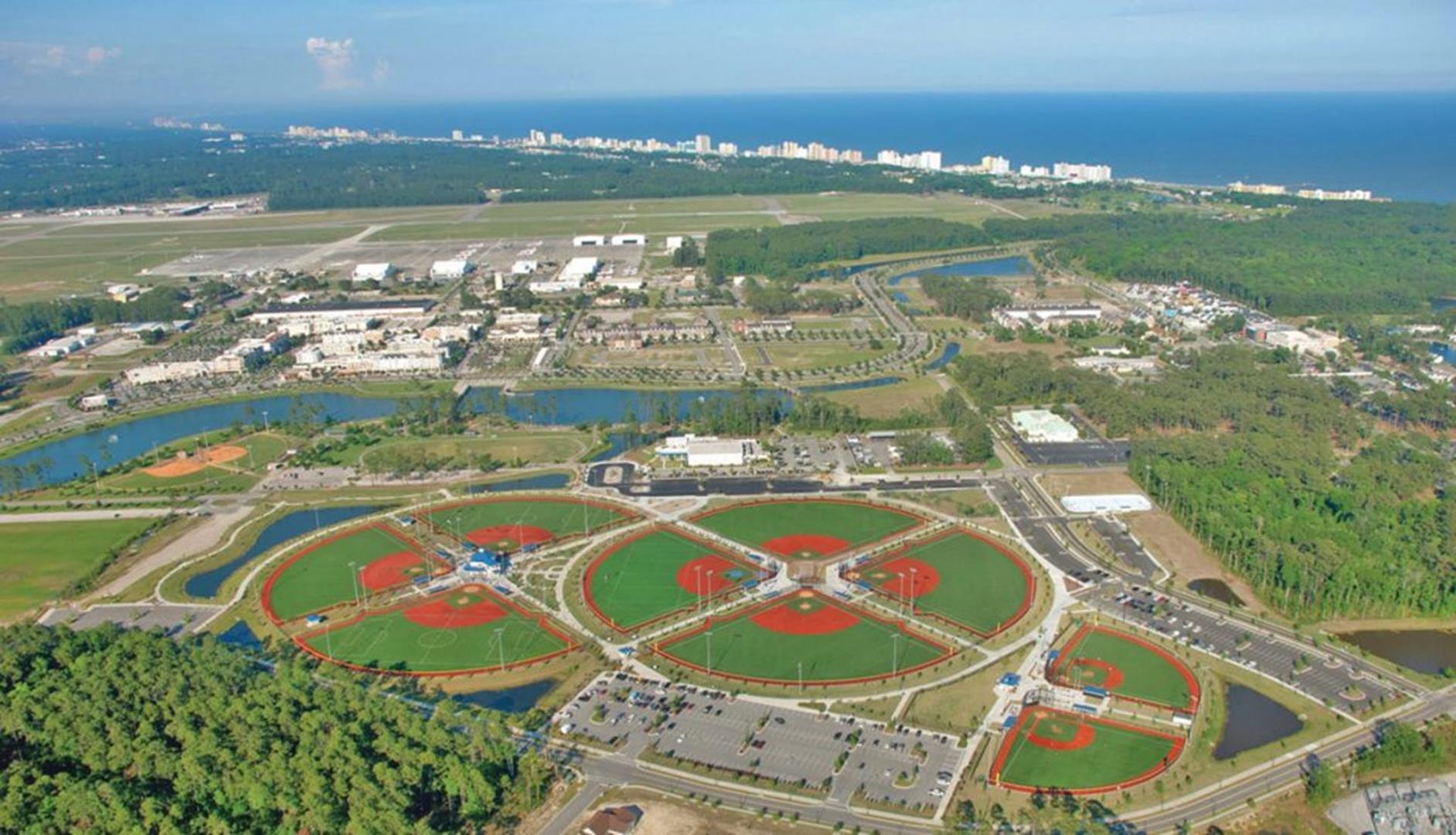 Though the Midwest region is rising in the youth baseball tournament ranks, Myrtle Beach, South Carolina still seems to attract the most attention when scheduling baseball events. 2016 should be no different, as the coastal town plans to host a variety of baseball tournaments, including Baseball Nationals for three weeks at The Grand Park at Market Common. Nicknamed "The Park," the sprawling complex boasts 11 baseball fields, nine of which are equipped with synthetic turf, and several tunnels of batting cages. Situated next to Crabtree Memorial Gymnasium and a roller hockey rink, Grand Park is in a great location on the Carolina coast.
For more information on Myrtle Beach sports facilities, click here.
North Myrtle Beach Sports Complex
North Myrtle Beach, South Carolina
Just 30 minutes away from "The Park," the North Myrtle Beach Sports Complex is home to four regulation youth baseball fields, two regulation high school baseball fields and eight batting tunnels. There are also impressive features like misting fans in each dugout, umpire rooms, seven picnic shelters and plenty of concessions areas. Opened in 2014, the complex is just miles away from a variety of entertainment opportunities like amusement parks and mini-golf courses. Both players and coaches will enjoy North Myrtle Beach when the Future Games visit June 7-11 and for the rest of the summer, as a number of tournaments are scheduled to be held at the sprawling sports complex in 2016.
For more information on North Myrtle Beach sports facilities, click here.
Harris Baseball Complex
LaGrange, Georgia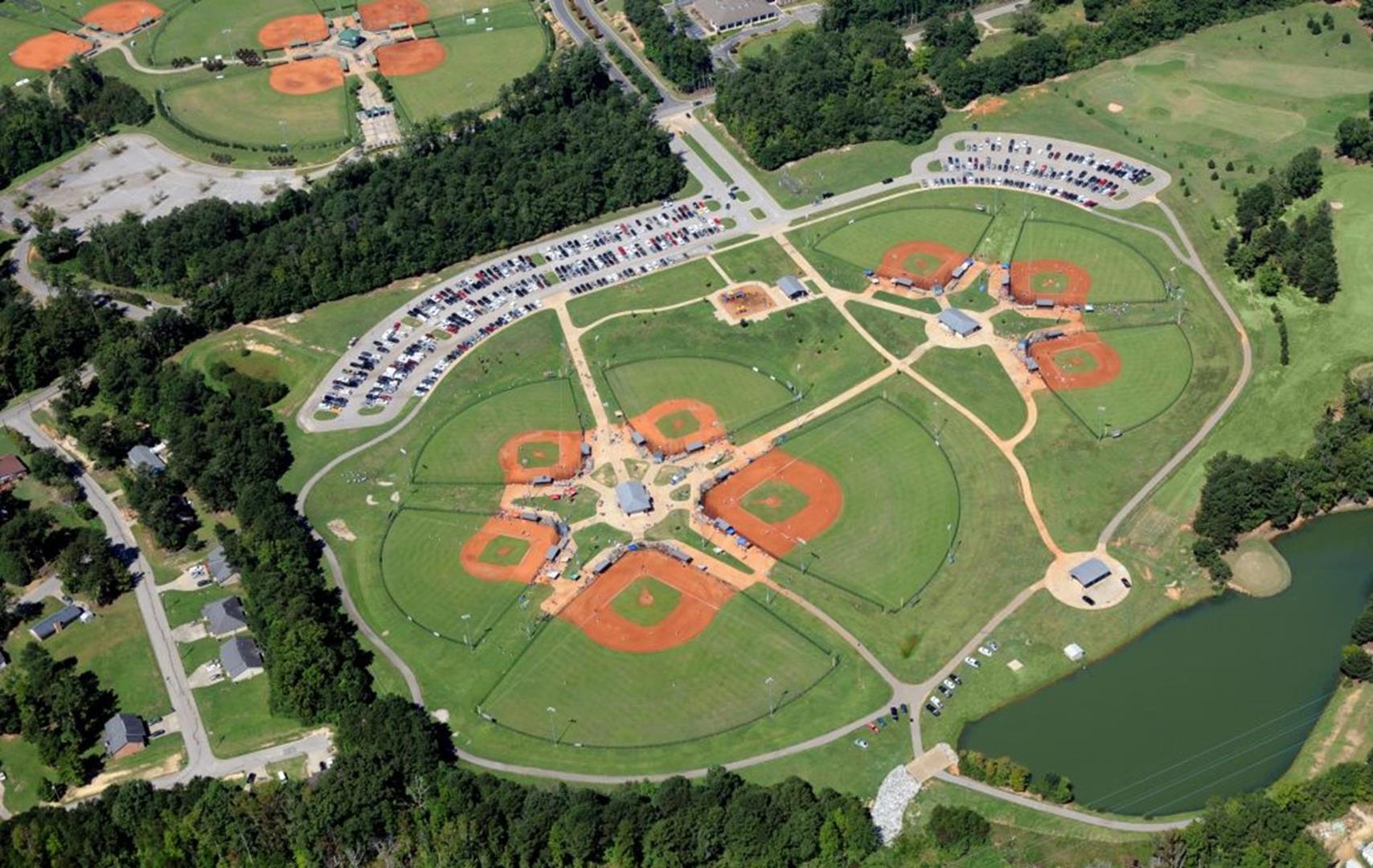 Located in beautiful Troup County on the northern banks of West Point Lake, the Harris Complex spans 40 acres and houses eight baseball fields to go along with convenient pavilions, a multi-purpose area and a peaceful walking trail. Family-friendly and located an hour away from Atlanta down I-85, the facilities host a variety of youth baseball tournaments and adult leagues every summer. The surrounding area only makes the Harris Baseball Complex more attractive, as Southern hospitality mixes nicely with the Georgia sunshine to form a perfect baseball destination.
For more information on LaGrange sports facilities, click here.
Golden Eagle Regional Park
Reno, Nevada
The Sports Complex at Golden Eagle Regional Park opened in 2008 and has since been met with acclaim, as some have called it the chief baseball tournament destination of the western United States. The facilities cover 100 acres and hold claim to the largest single installation artificial turf project in North America– an incredible 1.4 million square feet of artificial turf. The park features four regulation-sized baseball fields, two youth baseball fields and two multi-purpose fields, along with Reds Golden Eagle Grille and its delicious menu of hand-made burgers and mouth-watering appetizers. State-of-the-art and great for the town's economy, Golden Eagle Regional Park will host Triple Crown tournaments this summer.
For more information on Reno sports facilities, click here.
Osceola County Stadium
Kissimmee, Florida
Though the Osceola County Stadium is home to the Houston Astros during February and March for spring training, the rest of the year is open, allowing the six full-sized baseball fields at the complex to be utilized for a variety of tournaments sponsored by Triple Crown, USSSA and the World Baseball Federation. Hosting over 1,000 games per year, the stadium was constructed in 1984 and revamped in 2003 to house the facilities that make Osceola County a prime baseball site today. The stadium, with its new press boxes, clubhouses and renovated seating, acts as the centerpiece of Osceola Heritage Park, located just 25 miles south of Orlando.
For more information on Kissimmee sports facilities, click here.
LakePoint Sporting Community
Emerson, Georgia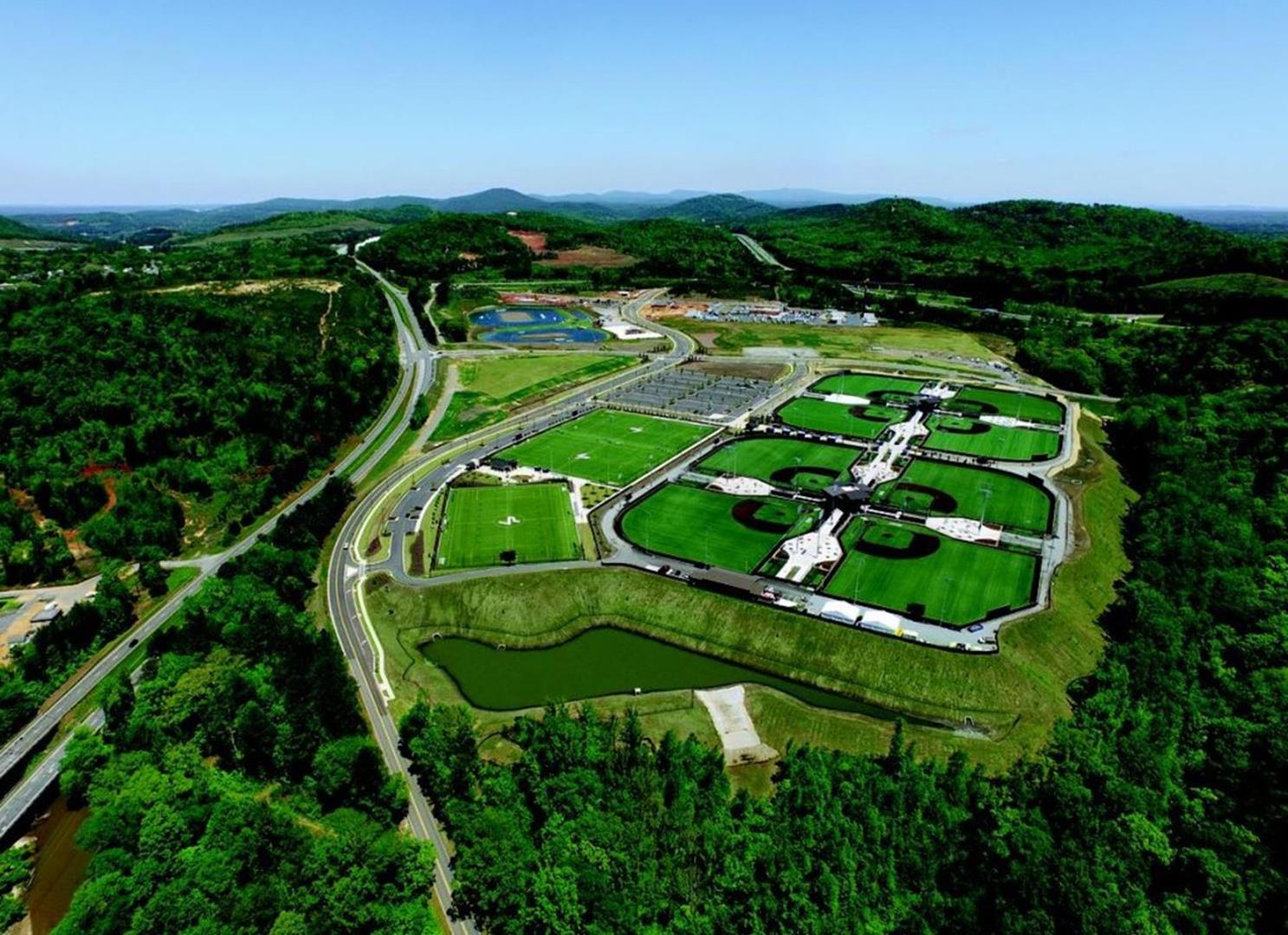 Just three years old and home to some of the most competitive travel baseball tournaments in the country, the LakePoint Complex has just about everything going for it as it stakes its claim as America's premier sports event destination. The facilities boast eight Major League-size, synthetic turf fields, chair-back seats, batting cages and bullpens. Such a state-of-the-art complex would be incomplete without other impressive features, like the fully digital scoreboards in every outfield and LED lighting. Scheduled to host too many tournaments to name in full, LakePoint partners with Perfect Game Baseball to offer players a once-in-a-lifetime chance at being noticed by professional scouts, not to mention the opportunity to play on some of the most advanced baseball fields in the Southeast.
Seminole County Sports Complex
Sanford, Florida
The Seminole County Sports Complex, opened this year, contains 15 baseball fields, nine of which consist of fully synthetic turf to help with faster drainage. Three "pods" make up the entire complex, with batting cages and concessions at each pod, bullpens at each field and a large pavilion in the middle. The Seminole County facilities are just another example of the innovative baseball complexes being built around the country. State-of-the-art in its own right, the Seminole County Sports Complex plans to host Youth Baseball Nationals for two separate weeks in June and July for age groups ranging from 9U to 15U.
CenturyLink Sports Complex
Fort Myers, Florida
Constructed in stages and last renovated in February 2015, this sprawling, sparkling complex houses Hammond Stadium and five additional playing fields, in addition to the Minnesota Twins Player Development Academy. The 2015 restorations included premium seating improvements and clubhouse enlargements, while work done in 2014 added to the seating capacity of Hammond Stadium and allowed for the completion of a 360-degree boardwalk and concourse. The amenities at this location make it more than ideal host a baseball tournament, which the complex will do often in 2016. Perfect Game held the Florida State Championship at CenturyLink Sports Complex from April 29 through May 1, while the organization plans to use the venue for the 14U, 16U and 18U Memorial Day Classic at the end of the month.
Woodside Sports Complex
Wisconsin Dells, Wisconsin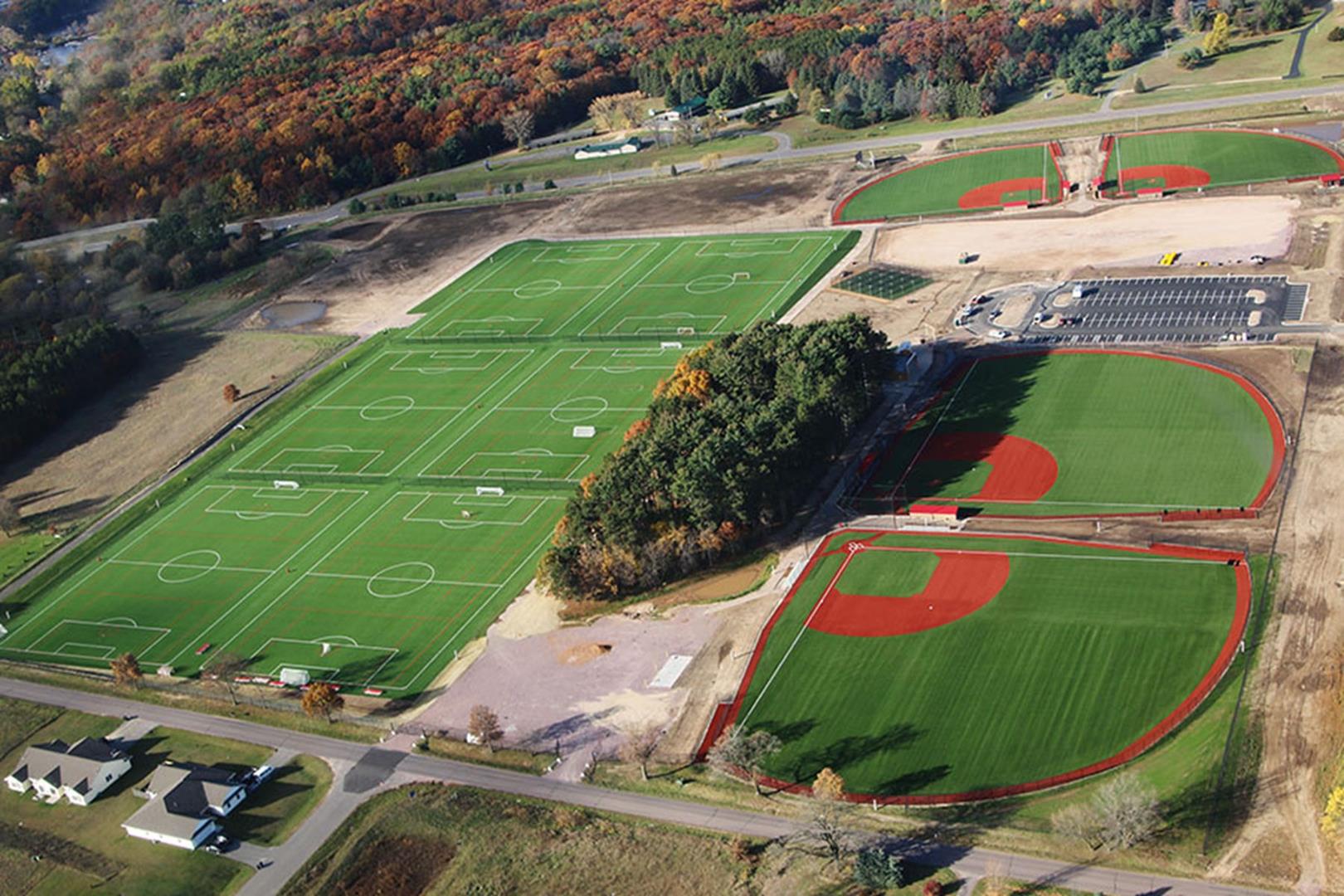 There are two main venues that combine to form the Woodside Sports Complex near the Wisconsin Dells, famous for being the "Waterpark Capital of the World," where thousands of people vacation every year. The Woodside Complex in Mauston was just opened in 2013 and features eight synthetic turf baseball fields. A separate facility in Wisconsin Dells, 19 miles to the south along the Wisconsin River, offers four synthetic turf baseball fields, six batting cages and two meeting rooms. Both venues also have full concession areas. The Wisconsin Dells site will host a plethora of baseball tournaments this summer, including the Cheesehead Championships June 17-19 and Gameday USA's Wisconsin State Championships a week later for ages 9 through 14. The prospects of the surrounding area and great summer weather make these two Woodside Sports venues popular tourney attractions.
For more information on Wisconsin Dells sports facilities, click here.
The Rock
Milwaukee, Wisconsin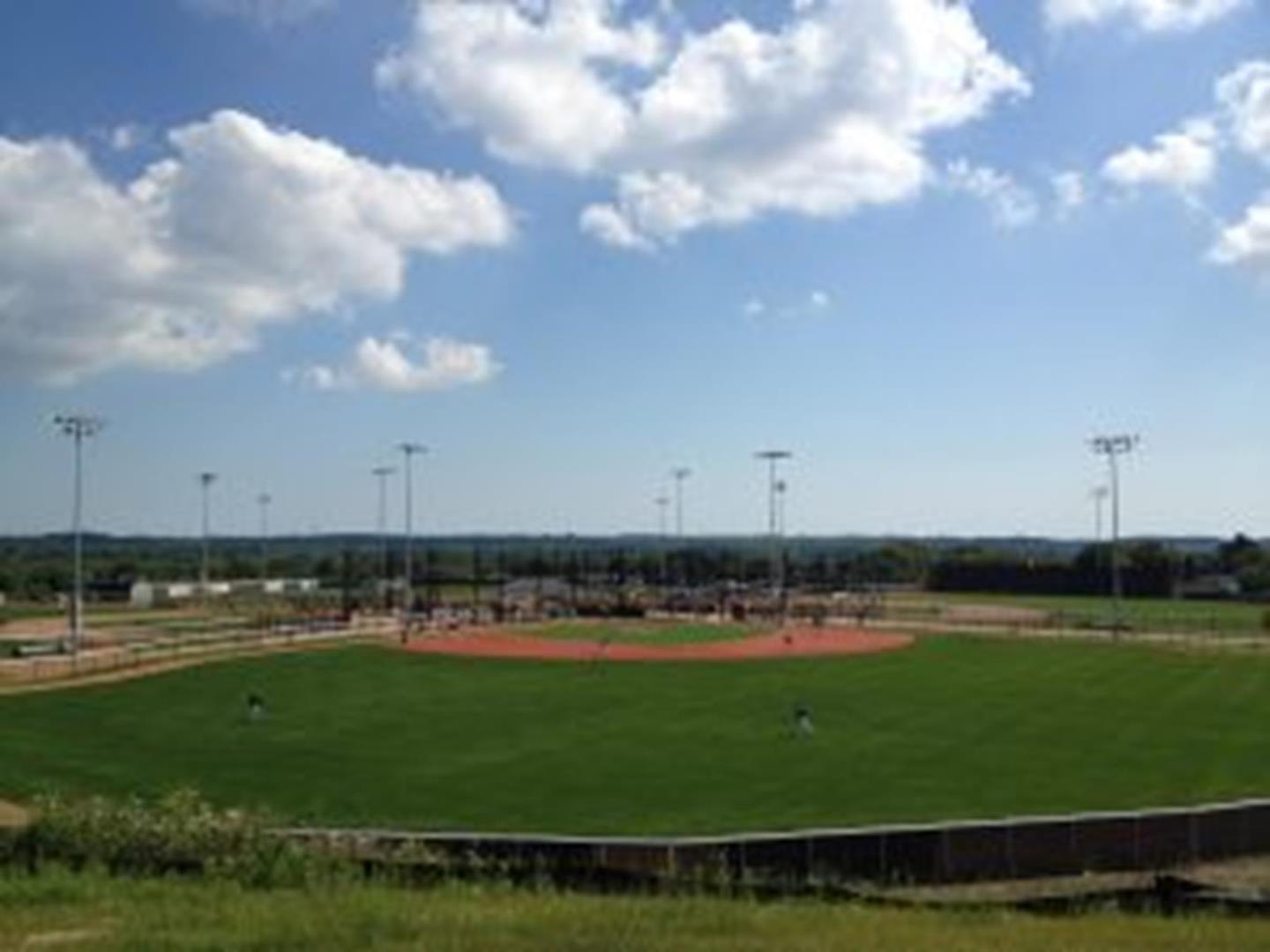 In terms of field design, The Rock Sports Complex might just be the most advanced venue in the country. With baseball diamonds constructed by experts, containing drainage and irrigation systems up to professional standards, the high-tech aspects of this site cannot be overlooked. The Rock has six ballfields—four Major League-sized and two for youth games. Each field is modeled after a MLB stadium, from AT&T Park in San Francisco to Busch Stadium in St. Louis to Boston's historic Fenway Park. Kids and adults alike love traveling to the complex to experience America's Pastime. The Rock will host a number of baseball events this summer, including the Milwaukee Super Regionals and the National Championships, both functions of Gameday USA.
For more information on Milwaukee sports facilities, click here.
Grand Park
Westfield, Indiana
Grand Park can be described in one word: Gigantic. A baseball junkie's dream, this complex boasts 26 diamonds—18 grass, four full-sized synthetic and four junior-sized synthetic. Eight of the fields are fully lit. The 400-acre Grand Park Sports Campus opened in 2014 as the largest publicly-funded complex of its kind in the United States, and its most impressive feature may be its abundance of tournament-quality baseball fields. Due to its size and quality, Grand Park is no stranger to top-level baseball events. The complex will host a tournament every weekend for the rest of May until late July, including Gameday USA's National Championships June 30-July 3. The National Championships will feature teams from across the country for age levels 9U through 14U.
For more information on Westfield sports facilities, click here.
Old Settlers Park
Round Rock, Texas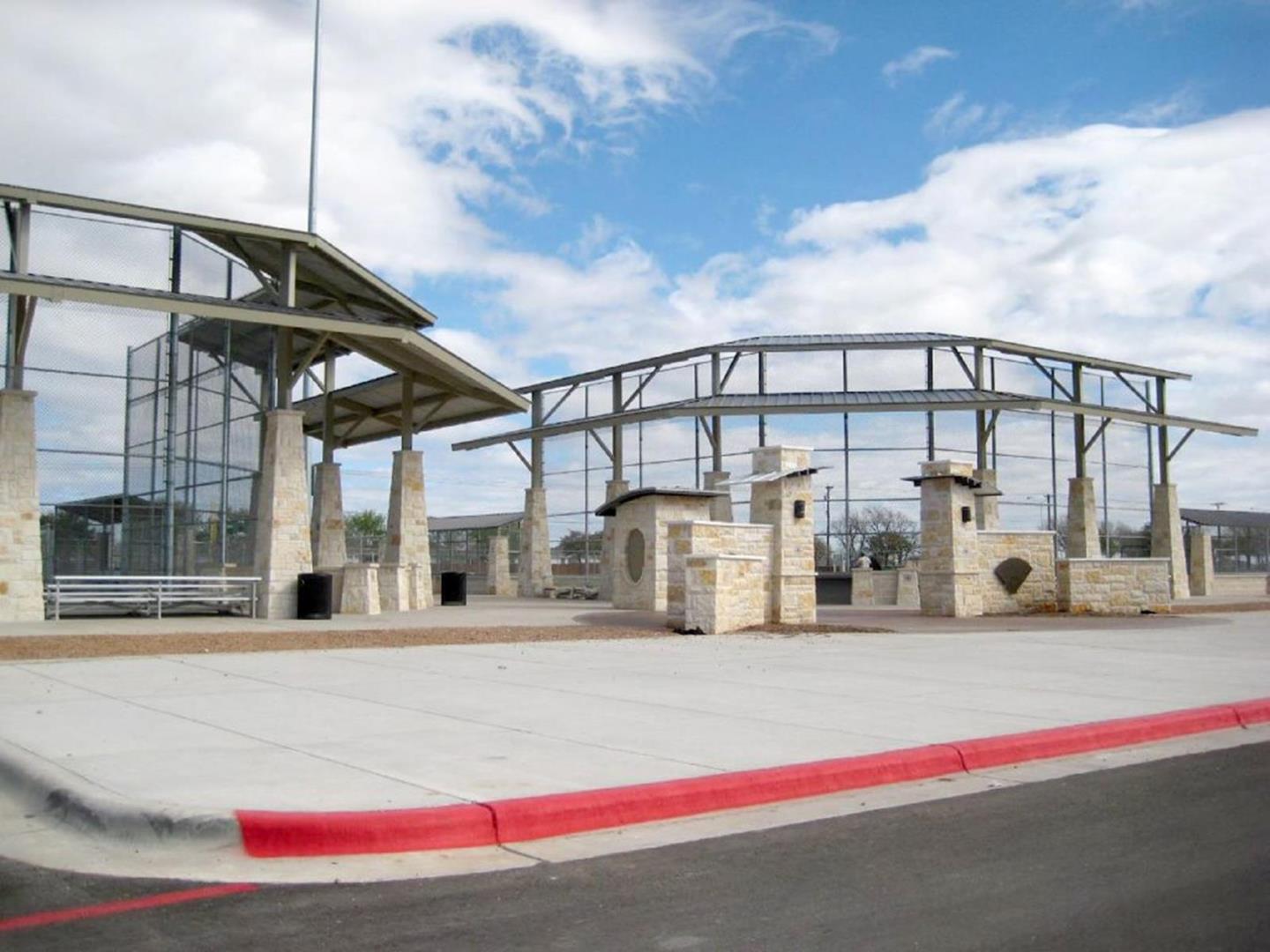 Old Settlers Park is 645 acres of family fun and the American Pastime. While many new facilities are springing up around the country with shiny synthetic turf fields and high-tech amenities, this venue in Round Rock stays true to the traditional values of baseball. Old Settlers Park boasts 20 baseball diamonds and two large pavilions, where players, coaches and their families can barbecue during or between games. Often dubbed the "crown jewel" of Round Rock's park system, the baseball complex plans to host a number of Blue Diamond tournaments in 2016, including the Texas State Championships for age levels 7U through 18U. The park should continue to thrive as a top tourney destination as the summer heats up and baseball season gets into full swing.
For more information on Round Rock sports facilities, click here.
Historic Dodgertown
Vero Beach, Florida
Baseball lovers will rejoice at the opportunity to play on fields once graced by Dodger greats like Jackie Robinson and Sandy Koufax. Holman Park, the centerpiece of the Vero Beach baseball complex, served as the home of Dodgers spring training games for over 60 years. Though the Dodgers are gone, Historic Dodgertown continues to thrive, with four fully-lit fields, 12 batting tunnels, a mini-field for bunting practice and a 60-yard agility and warm-up area surrounding the 6,500-seat stadium. Beautiful Vero Beach makes Dodgertown an attractive site for baseball tournaments—the venue will host the 2016 Memorial Day Invitational in late May and the All-Star Classic in early August, to name a few.
For information on sports facilities and sports-friendly destinations around the country, download the free digital edition of Sports Planning Guide.