Bryan College Station Welcomes Teams with Unique Charm
Brimming with team spirit, Bryan College Station, Texas combines small-town charm with big-city enthusiasm, especially when it comes to sports.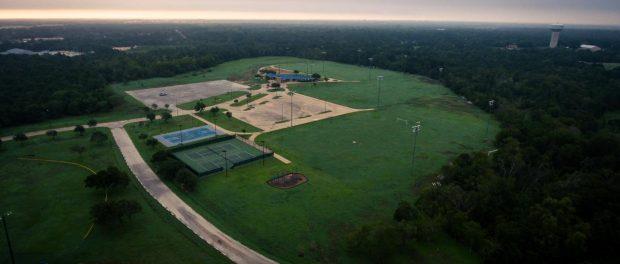 How Does Bryan College Station Stand Out from the Sports Event Crowd?
It's simple, really. Take a passionate college town, add elite sports facilities, throw in a dash of dedication and you've got yourself a winning formula for a successful sports event. Not only do sports planners and teams have access to the high-quality facilities at Texas A&M University, they also have more than 30 multipurpose fields across two cities at their disposal—most within a five-minute drive.
Bryan College Station's dedicated sports planning team has an integrated relationship with the city parks and recreation departments, which means key partnerships with facility managers, more flexibility, and an 'all hands on deck' mentality for supporting athletic events. Count on the folks from Bryan College Station to be there on the day of your event to help with registration, refill water bottles, or just be onsite for whatever last-minute tasks pop up. Plus, the local recreation is plentiful, with dozens of hiking and biking trails nearby, a skate park, beautiful golf courses, and a lake for boating, fishing and swimming events. When it comes to sports events, there isn't anything this place can't handle.
Loads of Family Fun, Local Traditions and Down Home Food
Bryan College Station prides itself on being a close-knit community with the attractions of a big city. It holds up to that reputation with outstanding museums, art galleries, shopping, food trucks, outdoor recreation, and more to entertain your team once the games have ended.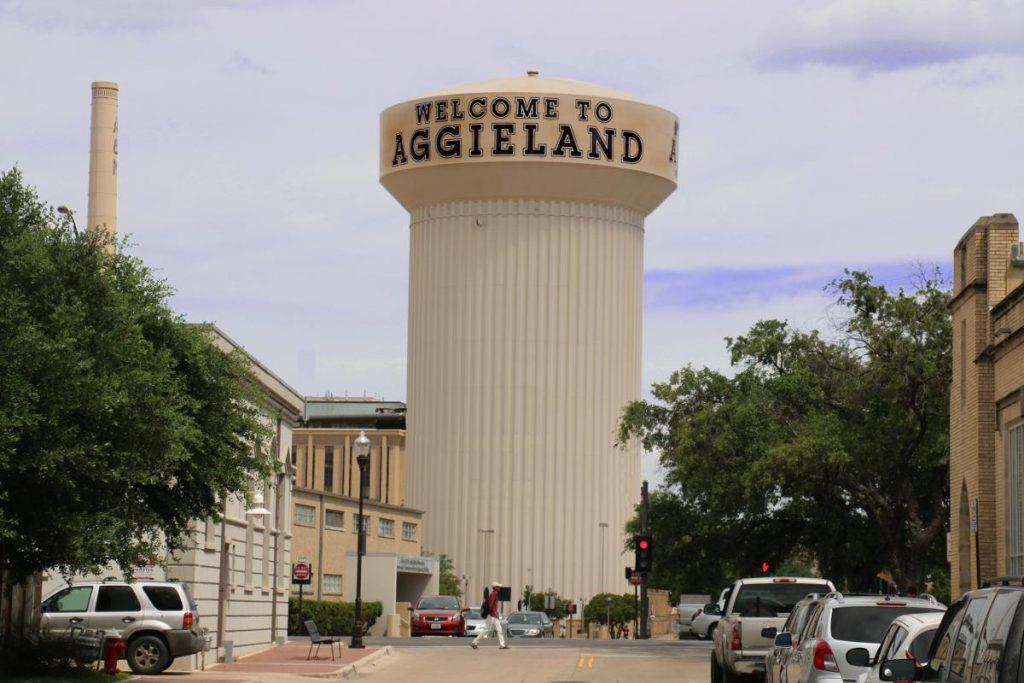 Visit the George Bush Presidential Library and Museum for an intimate look at the life of the 41st president, or learn about local history and culture at the Brazos Valley African American Museum. Your team can catch a live show at Grand Stafford Theater or the Theatre Company of Bryan College Station; or spend the day shopping at the unique stores of Downtown Bryan.
When your players get hungry—and they inevitably will—grab some good old-fashioned Texas barbecue at Fargo's Pit BBQ or C&J Bar-B-Q. Need to please a crowd? Sample Bryan College Station's food truck scene for a picnic-style lunch outdoors. Satisfy their sweet tooth with a stop at local yogurt shop Spoons, where toppings range from kiwis and blueberries to Fruity Pebbles and chocolate chip cookie dough bites.
Click the Instant Info Logo to let us connect you with Bryan College Station

---
X Factors
Dedicated sports planning team
Preferred access facilities agreement with Texas A&M University
Centralized location of athletic facilities
HOT Grant program avaliable
Discounts to local attractions
Help coordinating local volunteers and event staff
Planner Perspective
Collegiate Facilities and Local Venues Make the Grade
Veterans Park Athletic Complex (VPAC)
Sports: softball, kickball, soccer, football, lacrosse, field hockey, rugby, ultimate, Quidditch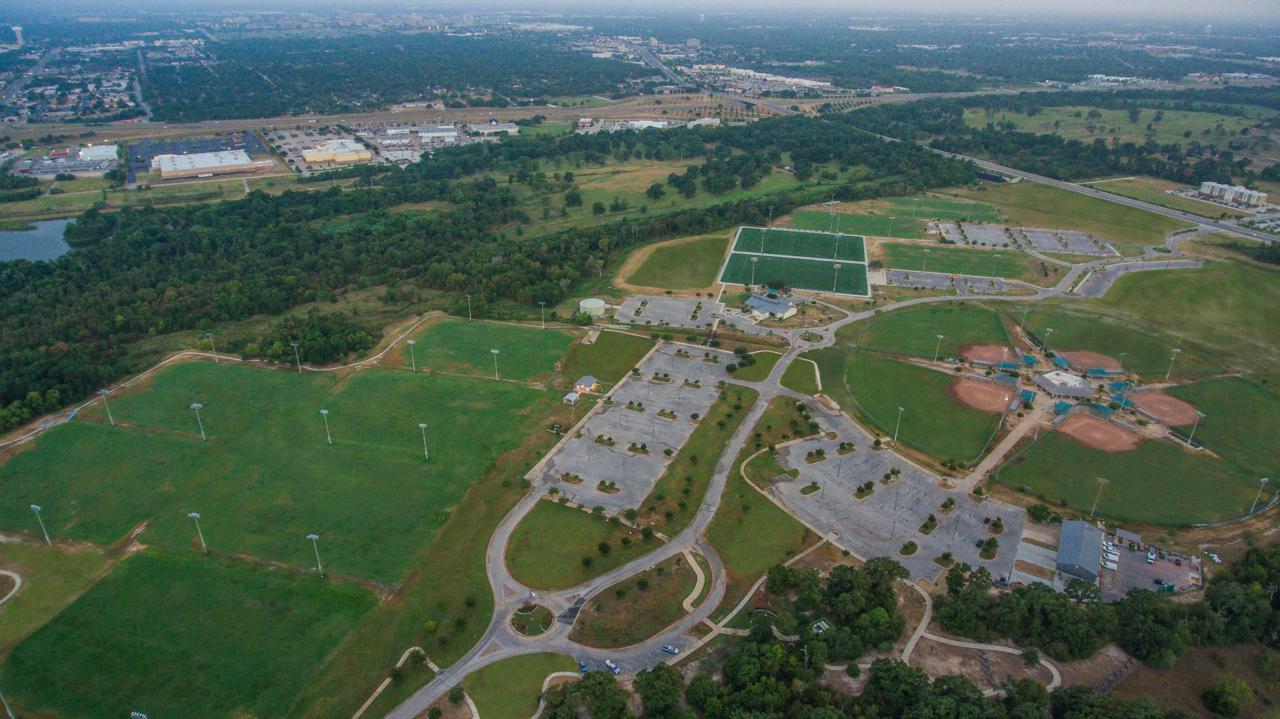 This 150-acre park features 11 multi-purpose athletic fields (2 synthetic and 9 natural grass) and five softball fields. Other features include a lighting system for day and evening play on all fields, Wi-Fi connection, a pavilion with 550-seat capacity, parking for more than 1,200 vehicles, and a 12-acre memorial site and heritage trail honoring military veterans.
Texas A&M Penberthy Rec Sports Complex
Sports: Football, baseball, softball, soccer, lacrosse, ultimate frisbee, rugby
The newly renovated Penberthy Rec Sports Complex on the Texas A&M campus is a great option for outdoor sports. It has four artificial turf fields and nine natural turf fields, which can host a variety of sports including football, baseball, softball, soccer, ultimate frisbee, lacrosse, and more.
Brazos County Expo
Sports: Equestrian, rodeos, livestock events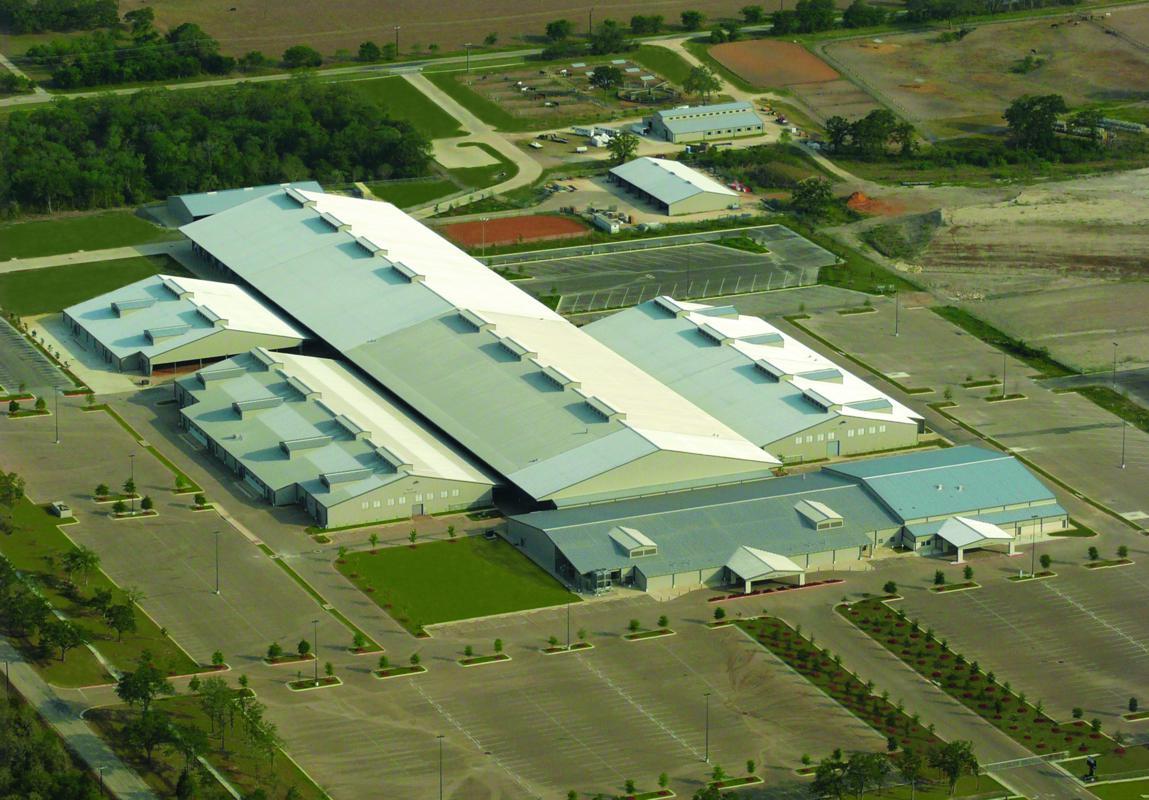 The 70,000-square-foot North Arena is located in the heart of the Brazos County Expo complex. This venue is ideal for equestrian, livestock competitions, concerts, opening ceremonies and whatever you can think of for your event. The South Arena, at 75,000 square feet, has been used for cutting, dressage, barrel races, polo events, roping and more. Plus, another 41,000 square feet of indoor multi-use space that can be tailored to many sports and events!
Reed Arena
Sports: Basketball, volleyball
A 12,989-seat events center is located on the west side of the Texas A&M campus. The facility is the home of the Aggies for men's and women's basketball and volleyball teams. It contains the main arena, a full-size practice gym, meeting rooms and plenty of parking.
Texas A&M Natatorium
Sports: Swimming, diving
The Student Center Natatorium is home to the Texas A&M swimming and diving teams. The venue showcases a 50-meter, eight-lane competition pool equipped with two moveable bulkheads that allow for either two 25-yard or 25-meter courses. It also features a 17-feet-deep dive pool that contains one, three, five, seven-and-one-half and 10-meter diving platforms. Adjacent to the dive pool is a 20-yard, five-lane instructional pool for swimmers with special needs. This venue has hosted many national, regional and collegiate championship events.
Bryan Regional Athletic Complex (BRAC)
Sports: Softball, baseball, soccer, tennis, basketball, sand volleyball, running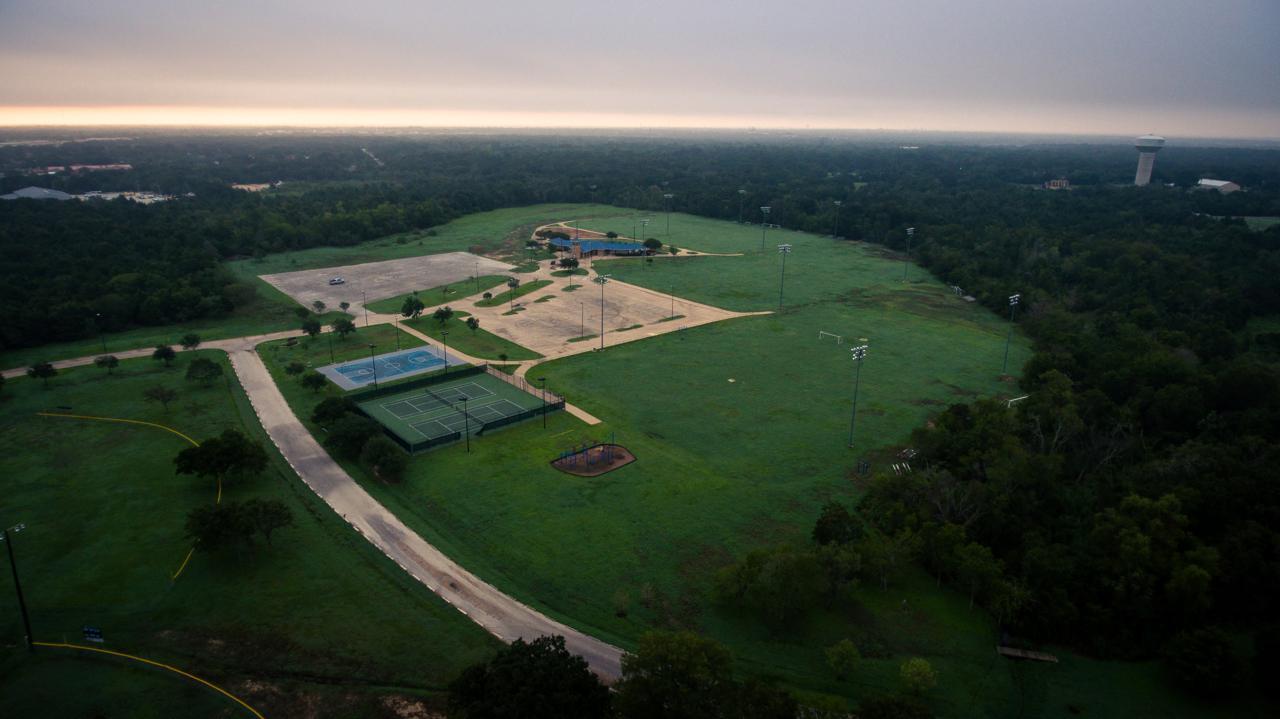 This multipurpose facility is enhanced by four lighted adult softball fields, a little league baseball field, one girls softball field, nine soccer fields, two tennis courts, a basketball court, two sand volleyball courts, two pavilions, and a half-mile walking/nature trail.
Smack Dab in the Middle of the Texas Triangle
With over 30 hotels and more than 4,000 rooms, Bryan College Station has no shortage of space for your participants. The area accommodates thousands of people attending the Aggie football games each fall, so hosting large tournaments isn't a problem at all.
By Car: Bryan College Station is located right in the middle of the Dallas-Houston-San Antonio triangle, and is in the center of 80 percent of all of Texas' population. Both Houston and Austin are roughly an hour and a half drive away.
By Air: United and American Airlines fly into Bryan College Station's Easterwood Airport from Dallas and Houston. If you can't make one of those connections, the Austin or Houston airport are both about an hour-and-a-half drive from Bryan College Station.
Summary
Article Name
Bryan College Station Welcomes Teams with Unique Charm
Description
Brimming with team spirit, Bryan College Station, Texas combines small-town charm with big-city enthusiasm, especially when it comes to sports.
Publisher Name