Colorado Springs is Olympic City USA and More
The second-largest city in Colorado has some of the top athletic facilities in the world, plus stunning natural event venues.
Sports planners searching for a city with premier facilities to host a world-class event can end their pursuit by selecting beautiful Colorado Springs. Olympic City USA is home to approximately 60 national and international sports organizations including 20+ Olympic NGBs, the United States Olympic Committee and Colorado Springs Olympic Training Center. The region is home to a variety of the finest event complexes for baseball, soccer, hockey, golf, cycling, figure skating and more.
Colorado Springs and the Pikes Peak region provides planners with amazing natural venues including Garden of the Gods, Pikes Peak – America's Mountain and an abundance of trails that are perfect for beginner to extreme running and cycling events. The Colorado Springs Convention & Visitors Bureau staff will assist from beginning to end, maximizing your success long after the sound of the buzzer.
Let us connect you with Colorado Springs
---
What Are the Venues Like?
The Broadmoor World Arena and World Arena Ice Hall
Sports: Hockey, figure skating, concerts
The Broadmoor World Arena is the premier entertainment and sports venue in the Pikes Peak region. This multi-purpose facility can seat 7,500 for hockey, other ice competitions and competitive sporting events and approximately 8,500 for concerts and various entertainment shows. The Broadmoor World Arena is home to Colorado College Tigers Hockey, the Broadmoor Skating Club, and high-profile events including Cirque Du Soleil, Disney on Ice and the Professional Bull Riders.
The World Arena Ice Hall is an official Olympic Training Site and is home to dozens of world-class figure skaters and coaches, The Broadmoor Curling Club and numerous youth, high school and adult hockey leagues and tournaments. With two sheets of ice – one NHL and one Olympic, four jump harnesses, video analysis and a ballet studio, the World Arena Ice Hall is one of the finest training facilities in the world. The Ice Hall can be rented separately or in conjunction with the Arena.
Colorado College
Sports: Soccer, basketball, football, lacrosse, volleyball, tennis, track and field
Colorado College has made a name for itself as an athletically-versatile campus with a multitude of opportunities for enjoyment and competition. The area boasts two multi-purpose fields for soccer, lacrosse and football, tennis courts, and track and field facilities. Indoor athletic facilities include the Schlessman Natatorium, El Pomar Sports Center and Honen Ice Arena.
Colorado Springs Olympic Training Center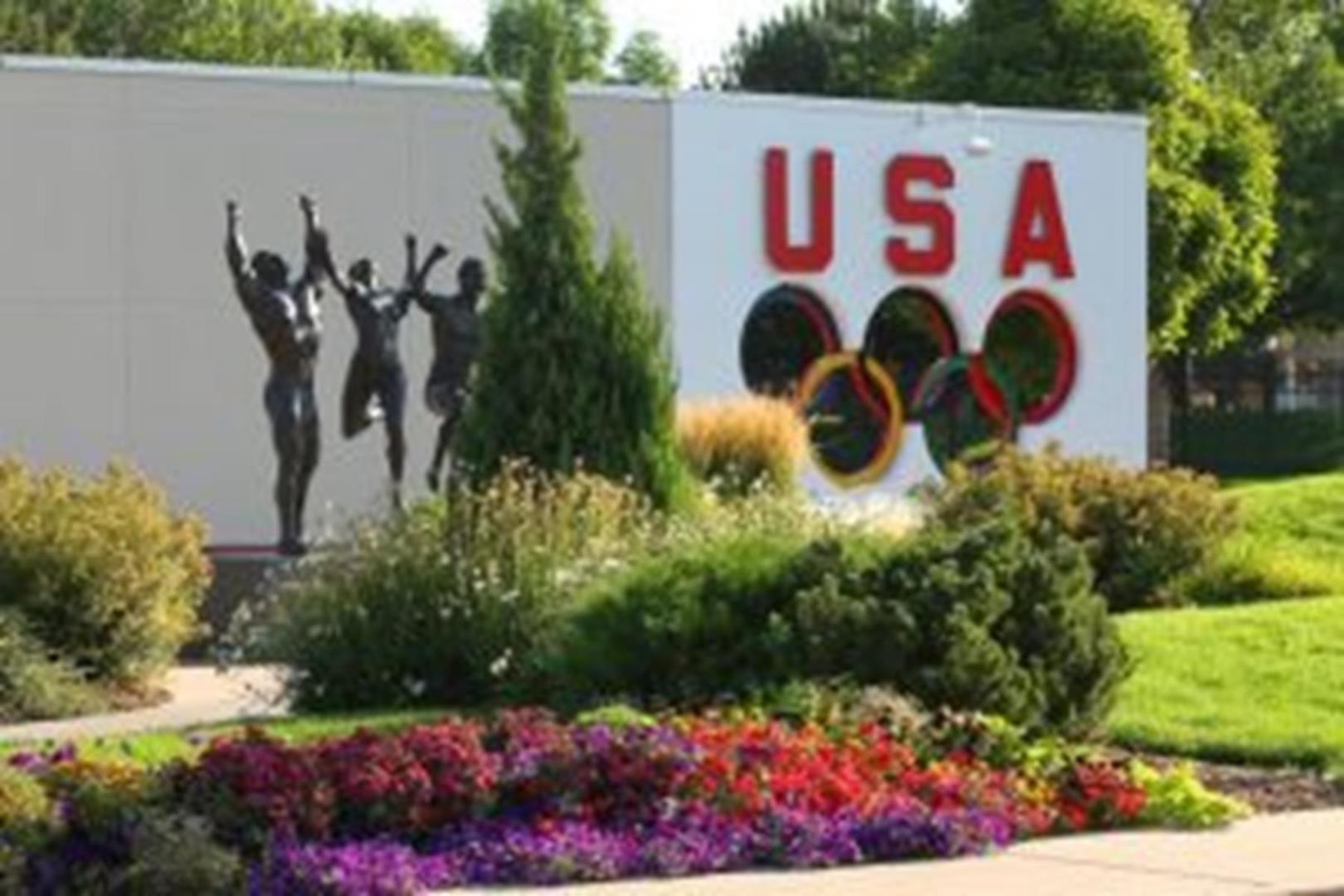 Sports: Swimming, shooting, gymnastics, judo, weightlifting, wrestling
The Colorado Springs Olympic Training Center is one of three official Olympic training complexes in the nation. This 35-acre complex offers sport venues and support facilities for fencing, gymnastics, judo, modern pentathlon, shooting, swimming, taekwondo, weightlifting and wrestling. The facility also includes a state-of-the-art sports medicine and sport science center, and an athlete center featuring a dining hall and multiple residence halls. The Olympic Training Center can provide housing, dining, training facilities, recreational facilities and other services for more than 500 athletes and coaches at one time on the complex. The OTC visitor center was recently reimagined to create an interactive and inspirational experience.
Colorado Springs Olympic Training Center Velodrome
Sports: Cycling, roller sports
Built in 1983 in preparation for the 1984 Olympic Games, the Velodrome is the official training venue for US Track Cycling and Roller Sports. It features a 333.3-meter cement cycling track, which wraps around a 200-meter track used for roller sports. The facility can house 1,000 fans and is open to the public for community racing and local, national and international events. The new addition of a seasonal dome will enable competitions and training to take place year-round.
El Pomar Youth Sports Complex
Sports: Baseball, softball, soccer, lacrosse, inline hockey
This venue hosts some of the most competitive soccer, lacrosse, baseball and softball tournaments in the United States, including those presented by Triple Crown Sports, US Lacrosse, Colorado Rush Soccer and Adrenaline Lacrosse. El Pomar offers a unique sense of flexibility, with nine baseball/softball fields, eight natural grass soccer/lacrosse fields, a championship-sized artificial lighted turf field, an in-line hockey rink, onsite staff and a full concessions area.
Goose Gossage Youth Sports Complex
Sports: Baseball, softball, soccer, lacrosse, skateboarding
A local favorite, Richard "Goose" Gossage was a baseball "closer" pitcher who grew up in Colorado Springs and went on to make nine All-Star appearances, pitched in three World Series and inducted into the Baseball Hall of Fame in 2008. The Goose Gossage Youth Sports Complex features five lighted baseball/softball fields, three multi-purpose fields, concessions, and a skateboard/BMX facility.
John Venezia Community Park
Sports: Multi-use
The new park has three large pavilions, three multi-use artificial turf fields, one universally accessible playground, one in-line hockey rink, one basketball court, six tennis courts and four pickleball courts.
Leon Young Youth Sports Complex
Sports: Baseball, softball
Leon Young Youth Sports Complex specializes in fast-pitch softball and baseball. Named after Colorado Springs' only African-American mayor, the facilities boast eight baseball/softball fields for tournament play, along with adequate lighting and a playground for children.
Memorial Park
Sports: Baseball, softball, soccer, lacrosse, tennis, cycling, football, skateboarding, dog agility
Memorial Park is Colorado Springs largest community park and offers a wide range of sports facilities to accommodate a number of sports and recreational activities. Memorial park offers three lit baseball diamonds, the capacity to accommodate 15 soccer/football fields, 12 tennis courts, six sand volleyball courts, a criterium track, two 5K trails, and an aquatics center. Prospect Lake, in the heart of Memorial Park, was the site for the Pro Wakeboard Tour. The U.S. Olympic Training Center Velodrome, Sertich Ice Center and the Memorial Skate Park are located in Memorial Park.
Memorial Skate Park
Sports: Skateboarding, BMX
This premier 40,000 sq. ft. skate facility park located in Memorial Park was designed and constructed by professional skate park design firm Team Pain based out of Winter Springs, FL. The park features a backyard-style pool, bowls, a "hole-in-the-wall" feature, a street course, a 6 and 14' vertical ramps, lights and a picnic pavilion.
Monument Valley Pickelball Courts
Sports: Pickleball
Monument Valley Park's newest sports facility addition are 13 pickleball courts. The Pikes Peak Pickleball Association calls this facility home and hosts the Great Plains Regional Tournament annually.
Norris Penrose Event Center
Sports: Rodeo, equestrian, motocross, BMX, dog agility
The Norris Penrose Event Center is ideal for hosting a variety of events and is the home of the Pikes Peak or Bust Rodeo. This 71-acre premier equestrian center includes a 5,700-covered seat stadium, indoor arena, seven outdoor arenas, 350 horse show stalls, food concessions and catering facilities, 20 plus acres of parking and over 70 RV hook-ups sites. On site is a 6,000-sq. ft. banquet facility overlooking the rodeo arena and features a 1,800 sq. ft. balcony. The Norris Penrose Event Center has been the host for the Colorado High School Activities Association's Cross-Country State Championships five years in a row.
Pikes Peak International Raceway
Sports: Motorsports (spectator and participatory), motocross, BMX, obstacle and endurance races, mud runs
Pikes Peak International Raceway is a destination participatory motorsports and entertainment venue located in the Pikes Peak region 20 minutes south of Colorado Springs. PPIR is a regional hub for all things automotive and the place to push the envelope on motorsports expectations. PPIR facilitates fun for everyone 365 days a year, with a schedule packed with participatory driving events, all which allow drivers of all skill levels to get on track and fuel the need for speed. The motorsport complex includes; a banked one-mile oval, 1.3-mile interior road course, 12-acre paved drifting and autocross lot, 1/4-mile flat oval, 1/8-mile pit lane drag strip, as well as a variety of classrooms, banquet halls, and conference and multifunctional spaces.
Sertich Ice Center
Sports: Hockey, ice skating
Sertich Ice Center is situated in the middle of Memorial Park. The indoor, 35,000-square-foot ice rink offers year-round skating for skaters of all age and skill levels. The center also features an NHL-sized rink with bleacher seating for 2,000 spectators. The arena hosts public skating, birthday party packages, learn-to-skate classes and youth hockey clinics.
Sky View Adult Softball Complex
Sports: Softball, baseball
Sky View Adult Softball Complex spans 41 acres and contains six adult lighted turf fields and two wheelchair-accessible fields. This complex offers restaurant and lounge, a playground for children and a maintenance building with restrooms.
United States Air Force Academy
Sports: Football, soccer, track and field, hockey, basketball, swimming, golf
The U.S. Air Force Academy is home to the Air Force Academy Falcons and features premier athletic facilities that accommodate a variety of sports. On the grounds of the USAFA is the Falcon Football Stadium, Clune Arena, Eisenhower Golf Course, and a variety of fields and field houses to support track and field, soccer, tennis, volleyball, basketball swimming and diving.
University of Colorado at Colorado Springs
Sports: Basketball, volleyball, softball, soccer, track and field
The modern park-like campus at the University of Colorado at Colorado Springs provides guests with a stimulating, comfortable and convenient environment. Complexes are nestled at the foot of the Austin Bluffs and under the backdrop of magnificent Pikes Peak, making it hard not to look around every occasionally, in awe. With facilities for a wide range of sports including soccer, volleyball, basketball, baseball, softball, track & field, the University of Colorado's sports facilities are among the finest in the country.
X Factors
Unique indoor and outdoor venues
Olympic City USA
Home to 20+ national governing bodies
Future home of the U.S. Olympic Museum
Year-round mild climate, low humidity
Wide variety of value-priced lodging options
Inspiring views and a long list of fun attractions and activities
Site inspections
Housing RFPs to your specifications
Local PR/Media outreach
Referrals for transportation, photographers and caterers
Things to See and Do

When the game ends, players, coaches and fans need something to do. In Colorado Springs, off-the-court victories are guaranteed. The city is home to Pikes Peak – America's Mountain, the second-most-visited mountain in the world. Boasting stunning views from 14,115 feet, the summit is accessible by The Broadmoor Pikes Peak Cog Railway, Pikes Peak Highway and Barr Trail. Garden of the Gods Park is a can't-miss. Marvel at the towering red rock formations in this free city park rated #1 by TripAdvisor users.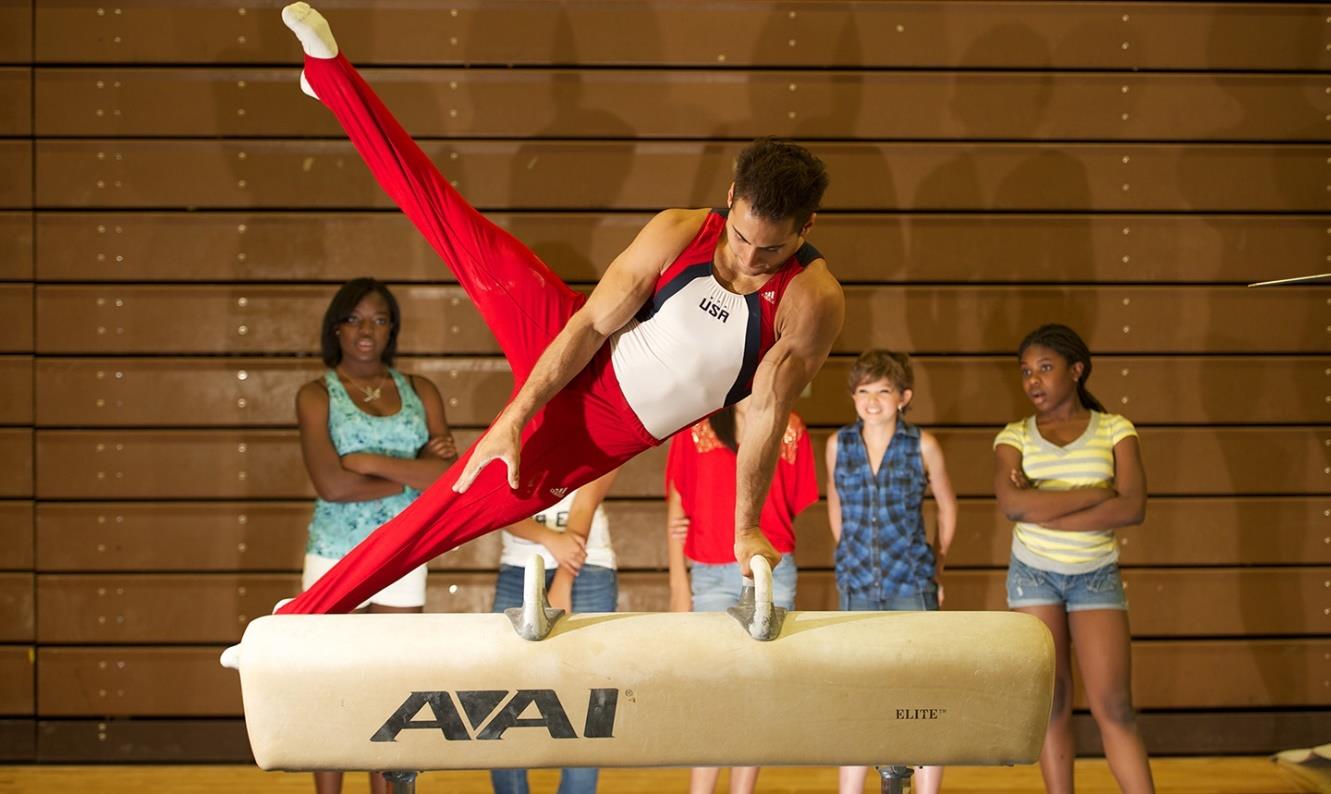 Take a walk on the wild side at Cheyenne Mountain Zoo, America's only mountain zoo. Walk on a suspension bridge nearly 1,000 feet over the Arkansas River at the Royal Gorge Bridge & Park or zip across the gorge on the Cloud Scraper zip line. See how Olympic dreams are born with a tour of the Colorado Springs Olympic Training Center and hike the trails of North Cheyenne Cañon. With more than 55 things to see and do, Colorado Springs offers a great experience for nature and sports lovers alike.

How Can I Get to Colorado Springs?
By Car: Interstate 25 runs through both Colorado Springs and Denver. US 24 runs across the central mountains and through the city. In addition, State Highway 21 is a major east-west from Cheyenne County to eastern Colorado Springs.
By Air: Colorado Springs Municipal Airport is six miles southeast of Colorado Springs. It is the second-busiest airport in the state. Colorado Springs is only 70 miles south of the Denver International Airport.
Planner Perspective
Colorado Springs is a great place to host events and the Colorado Springs Convention and Visitors Bureau professional and personal staff are awesome to work such as assisting us in promoting and planning our sporting events and quickly and efficiently generating competitive hotel proposals to help us locate appropriate sports venues

– Mark Lucas, Executive Director, U.S. Association of Blind Athletes
We have been able to partner with the City of Colorado Springs and the Colorado Springs Convention & Visitors Bureau for more than 17 years.  Together with the CVB and the City of Colorado Springs, we have been able to create a must-attend youth baseball event that teams place on their calendar 8 months in advance.

– Jason McCoy, Colorado Baseball Director, Triple Crown Sports
Summary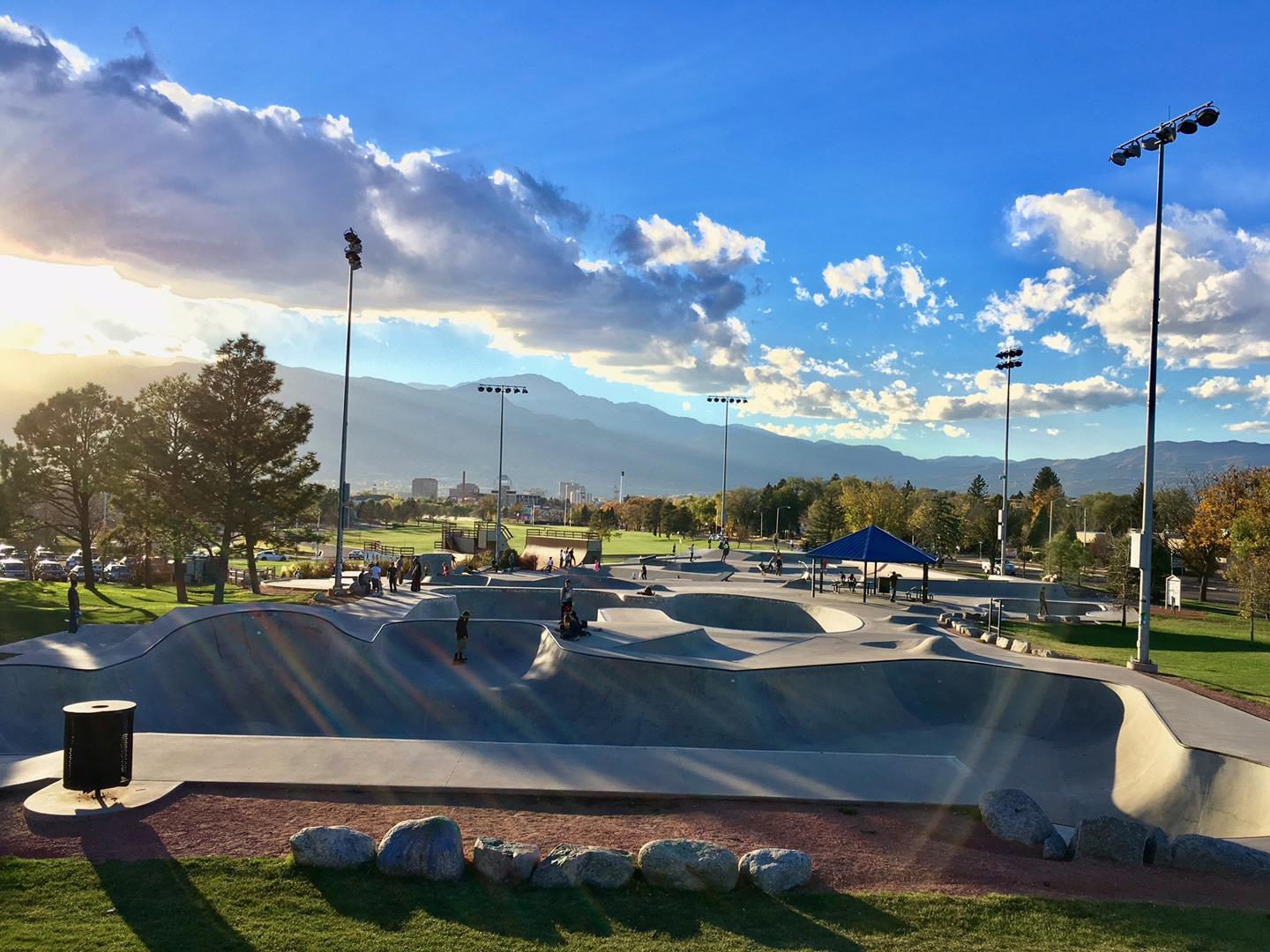 Article Name
Colorado Springs is Olympic City USA and More
Description
The second-largest city in Colorado has some of the top athletic facilities in the world, plus stunning natural event venues.
Author