Why bring your tournament to LaGrange?
Tournament planners have a difficult job at times. One of the toughest decisions is finding the perfect location for your event, one that provides top-notch facilities and exciting attractions in a place all your participants can easily travel to.
LaGrange in Troup County, Georgia can accommodate those needs and with a dose of warm Southern hospitality. Nestled on the northern banks of West Point Lake, LaGrange offers world-class water sports and fishing. The historic town provides plenty of options for tourism while offering amenities for outdoor sports all year round. Indoor sports also have found a home in LaGrange, which offers facilities for indoor soccer and floor hockey, among other sports.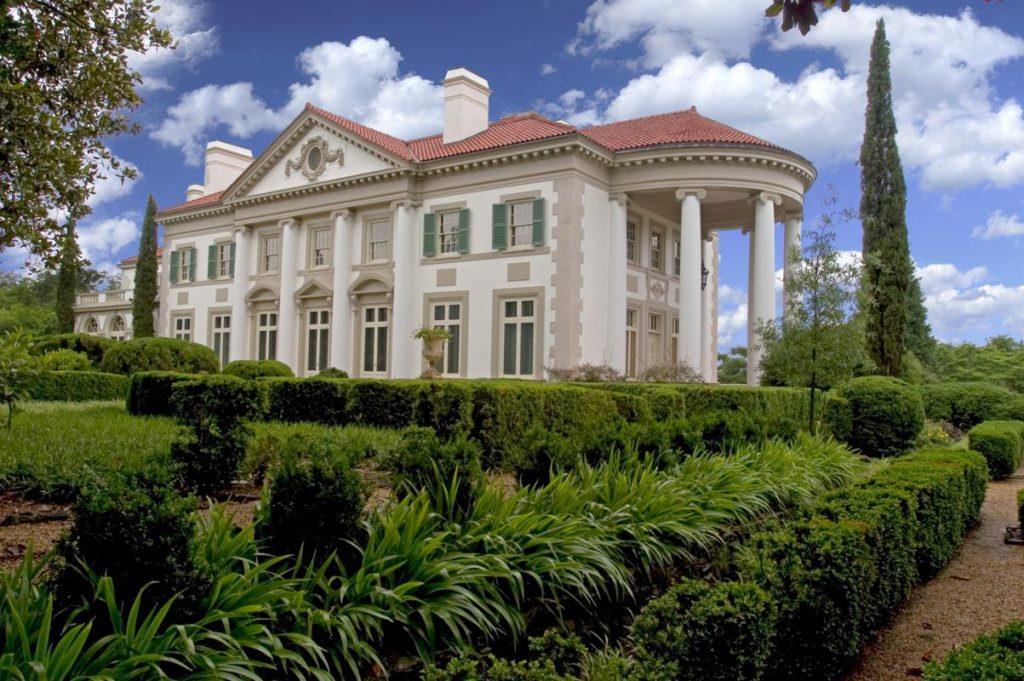 For planners looking for a Southern location with all the right amenities like LaGrange in Troup County, Georgia. Home of major tournaments for organizations like the National Club Baseball Association, LaGrange is sure to shine for your next sporting event.
What is there to do in LaGrange?
Many families travel long distances for sporting events, which often double as the annual vacation. That's why tournament planners have to ensure the location chosen provides great leisure-time options for your participants.
LaGrange has the variety of attractions and activities you're looking for in a tournament destination. See the historic downtown area on a walking tour, and view the city's true soul on the 3.6-mile loop. Starting at the Legacy Museum, visitors will learn about the city's growth from its founding in 1828.
After visiting downtown LaGrange, your participants can see a number of mansions, estates and other historical sites in the area. Stonewall Jackson Cemetery is the resting place of more than 300 Confederate soldiers from the Civil War, as well as the Horace King Gravesite. Visitors can also tour the Hills and Dales Estate and the 1835 Bellevue mansion.
When your visitors need a break from the tours, they can enjoy some first-class shopping in LaGrange's downtown area at boutiques, flower and coffee shops, and other retailers. There's also great shopping in nearby West Point and Hogansville.
---
X Factors
Services Offered by LaGrange-Troup County Tourism
Social media marketing for events can be coordinated
Volunteers have a history of supporting major sporting events
PR/Media coverage
Special welcoming signage and marquee welcomes from Chamber of Commerce members, directional and other signage are available
Formal bid proposals are coordinated for all events when necessary
Sport Council Grant programs are available
Welcome packet for each team
Planner Perspective
What do you need to know about the sporting facilities?
Harris and Shuford Baseball/Softball Complexes
Sports: Baseball, softball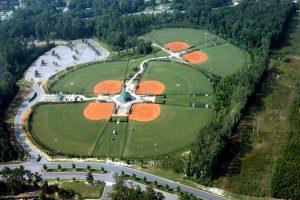 Fourteen fields comprise the Harris and Shuford complexes, located across the street from each other on the east side of LaGrange. The fields come in various sizes for different age levels and abilities. Parking lines the west edge of the eight-field Harris baseball complex and also on the southeast corner of the six-softball- field Shuford complex. Spectators can watch the game from bleacher seating or stand or sit picnic-style alongside the foul lines.
McCluskey Tennis Center
Sports: Tennis

The Ann and Doc McCluskey Tennis Center offers 10 hydro soft courts and six plexipave courts, all with lighting for after-dark play. Players will enjoy the fully loaded pro shop for last-minute repairs and equipment. Parking is available surrounding the facility and spectators can watch the match from bleacher seats. The complex is located in the center of town near LaGrange High School. It is the home of several leagues and U. S. Tennis Association state championship tournaments. The facility is near several shopping centers and restaurants, and is a short drive from the downtown area and lodging locations.
Pyne Road Park on West Point Lake
Sports: Cross country, fishing, triathlon, water sports, biking, extreme sports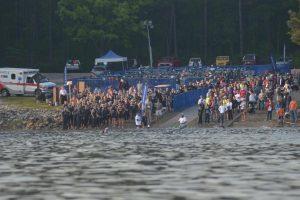 On the northern banks of the scenic West Point Lake, planners will find a four-mile trail for running and biking with a pavilion for athletes to gather before and after the race. Swimmers, runners and cyclists will perform at the top level as they race alongside the wooded scenery and glassy water. Bathrooms are on-site and parking is available around the park. On the south side is the Mega pavilion available for rent, along with boat launches and access to the water. The facility has hosted the Bassmaster Elite and state championship fishing tournaments, Bicycle Ride Across Georgia and West Point Lake Olympic Triathlons.
Mike Daniel Recreation Center
Sports: Basketball, volleyball, floor hockey, swimming, indoor soccer

The hub of the Troup County Recreation Department, the Mike Daniel Recreation Center offers a dynamic location for several indoor sports. The 75,000-square-foot center offers two basketball courts, an indoor soccer/floor hockey rink and a skate park. Swimmers will also enjoy the 25-yard, six-lane swimming pool. The facility includes meeting space, a snack bar, restrooms and locker rooms. It is located on the east side of LaGrange and has a parking lot in front of the entrance.
Callaway Stadium
Sports: Football, soccer, track and field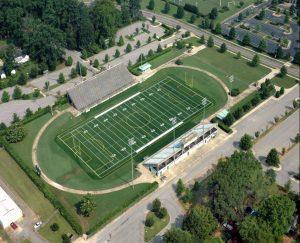 Home of the LaGrange College Fighting Red Panthers football team, Callaway Stadium offers the seating, playing surface and extras a tournament planner is looking. Also the home of local high school teams, Callaway Stadium features a FieldTurf playing surface and full concession, restrooms and locker rooms. The stadium is located on the south end of campus with parking around the field. LaGrange College is in the heart of the city.
Getting to LaGrange
With an international airport not far away and major highways running through Troup County, LaGrange is very accessible for your participants.
By Car: Interstate 85 runs through the southern portion of LaGrange coming from the northeast from Atlanta and stretching southwest to Montgomery. Interstate 185 offers access to nearby cities like Columbus, as well as Troup County towns like West Point and Hogansville.
By Air: LaGrange Callaway Airport has two runways for local air traffic. Just an hour away is Atlanta's Hartsfield-Jackson International Airport, which is served domestically by American, Delta, Frontier, Southwest, Spirit and United airlines.