Dothan, Alabama: A Southern Sports Hub and so Much More
A hub for sports and events in the South, Dothan is a small town with a community that shares a love for sport.
When you're planning a sporting event, you can't overlook those small but mighty towns that have made a name for themselves as experienced and reputable hosts in the sports world. Dothan, Alabama is one such city that continues to wow its guests year after year, both with the array of venues it has to offer and with the friendly staff of Visit Dothan who are there to assist in planning every step of the way. But sports aren't the only thing this quaint southern town has to offer. Dothan has become known nationally, and even internationally, as the Peanut Capital of the World and Alabama's Mural City. Choose Dothan for your next sports event, and get ready for fun both on and off the field.
What can we do in Dothan?
Or rather, what can't you do in Dothan? This family-friendly town takes fun to a new level with a hearty combination of impressive sports venues and a huge array of activities to choose from. Outdoor adventure, kids' activities, museum tours, public parks and natural area and tasty dining options await visitors in Dothan. If you're in search of the perfect group outing destination, Adventureland has you covered. Mini golf, bumper boats, go-karts, and an arcade will keep everyone entertained for hours on end. The ever-popular FunZone offers roller skating, laser tag, soft play gym, rock climbing, arcade and pizza cafe. A huge wave pool, two waterslides, kiddie pool, arcade and café all make Water World one of Dothan's most popular attractions.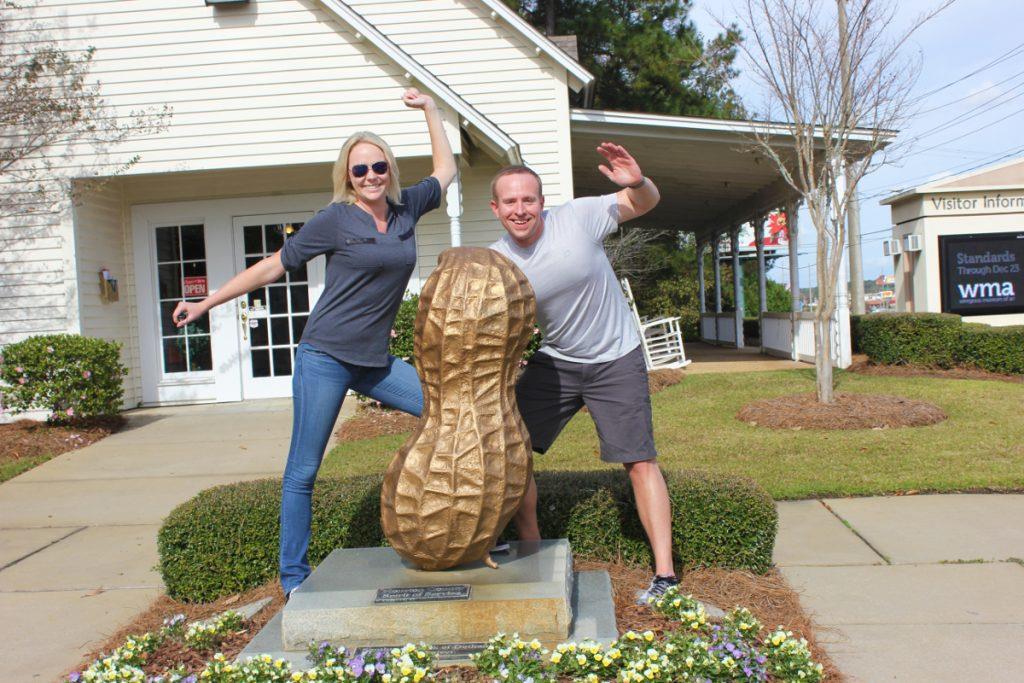 On the local Mural & Peanut Tours, you can pick up self-guided tour maps in the Visitors Center and prepare your groups for a scavenger hunt to find all of the 4' fiberglass peanuts scattered around town, decorated like Elvis, a sheriff and a superhero. Or take the tour of the murals downtown, where Dothan's larger than life history is painted right on the sides of its most historic buildings. Stepping farther afield into the area's natural beauty, Beaver Creek Trails offers 10 miles of preserved land for trail biking and hiking. And when you return after a long day of adventuring, you can rest easy in one of over 30 hotels that offer group and tournament rates in partnership with Visit Dothan. And many of Dothan's restaurants are prepared to accept large groups, or offer catering for your team event. Visit Dothan's sales director is ready to help in the RFP process and set you up with reservations around Dothan.
Let us connect you with Visit Dothan

Robert A. Hillman, III
Director of Sales
Phone: (334) 794-6622
Website: VisitDothan.com
---
X Factors
Personalized and attentive tournament planning with Sales & Sports Director, including Lodging RFPs
Local publicity coverage, including press conferences and opening ceremonies
Social media marketing
Exciting extras and attractions for off-field time
Planner Perspective
The Dothan CVB helped me pursue a USA BMX National Event for several seasons before we secured the event in Dothan for March 2016. The event was a complete success, thanks to the CVB and local hotel support. Without the help of the Dothan CVB and Dothan Leisure Services, our local BMX program would not be where it is today.

–Travis Roettgen, Track Operator at Circle City BMX
Dothan offers outstanding sports venues
James Oates Park
Sports: Baseball, softball
A testament to the work that goes into making, and keeping, Dothan a lively and popular sports scene, this new park will feature two complexes spread over 87 acres. In total there will be six fields for baseball, and six for softball, with plenty of parking, an area for concessions and a press box. There are already plans to keep expanding the park to include trails, a playground and an activity center. This will certainly be one of Dothan's premier sporting venues, and it's never too early to start planning your next tournament.
Westgate Park
Sports: Baseball, softball, soccer, swimming, special needs, tennis
As the largest city park in Dothan, Westgate Park has become a go-to for a huge array of sports and events. The park features a rec center, five softball fields, six baseball fields, a football stadium, special needs sports fields, an 18-court tennis complex, biking and walking trails, and the ever-popular BMX track. And your athletes will love that the park is also home to Water World, so it's easier than ever to head to the pools after sweating it out on the field.
Eastgate Park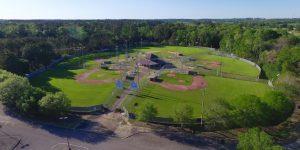 Sports: Baseball, fishing, trails
Just outside the Dothan city limits, this beautiful park in Ashford features four adjoining baseball fields at the Lowell Roundtree Baseball Park. Here you'll find plenty of open space, well-maintained fields, a concession stand and batting cages. But baseball isn't the only thing the park has to offer its visitors. There are 197 acres of green space with trails for walking and jogging, fishing opportunities and a fenced-in dog park that your K-9 companions are sure to appreciate.
Rip Hewes Athletic Complex
Sports: Baseball, football, softball
The largest football stadium in Dothan, located at Rip Hewes Athletic Complex, has 10,000 seats along with a press box and concession stand. High school football teams often play in the stadium, and plenty of community events are held year- round. In addition to football, you'll find two fields for softball and one field for baseball. Home turf to the local Dothan community, the complex is an experienced host for events of all sizes.
Wiregrass Recreation Center
Sports: Baseball, softball, swimming, tennis
The former home of Dothan's minor league baseball team is no stranger to hosting major community events. A perfect setting for baseball games and tournaments, the rec center includes the added benefit of facilities including a gymnasium, a full kitchen, meeting rooms, a weight room, an outdoor pool and a playground. Within the sports park are nine tennis courts, three softball fields and one batting cage. The rec center has become a one-stop shop for event organizers from near and far.
For even more venues and planning information, please click the Sports section at VisitDothan.com.
How do we get to Dothan?
By Car: Dothan is 100 miles, or about two hours, from Montgomery,Alabama and about the same distance from Tallahassee, Florida. These can serve as travel hubs for those traveling within the region. US 84 (east-west), US 231 (north-south) and US 431 (north-south) all pass through the city.
By Air: Dothan Regional Airport is served by ExpressJet, with three to five flights per day to and from Hartsfield-Jackson International Airport, which is currently America's busiest airport.
By Bus: The ever-convenient, national bus line Greyhound maintains a station in Dothan, so this is an excellent option, especially for those trying to keep costs low.
Summary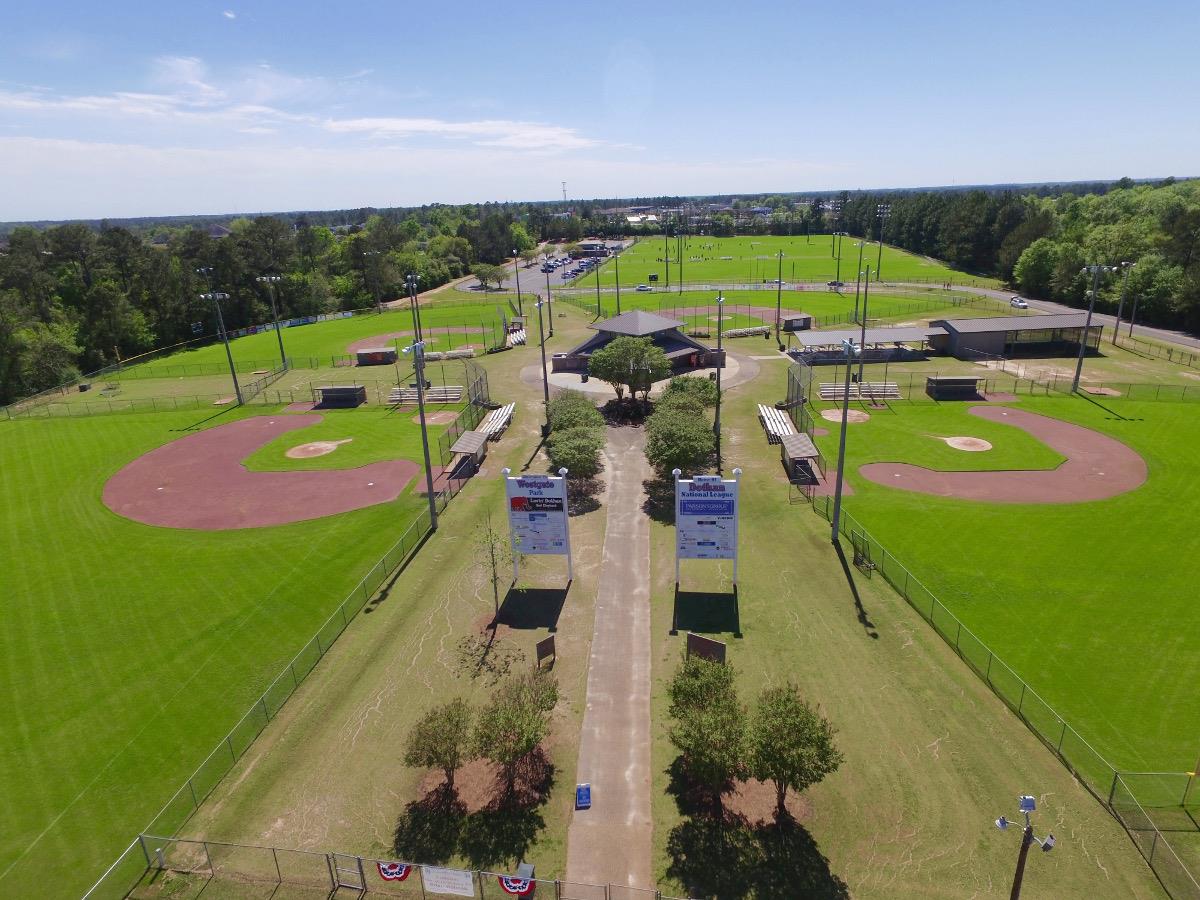 Article Name
Dothan, Alabama: A Southern Sports Hub and so Much More
Description
A hub for sports and events in the South, Dothan is a small town with a community that shares a love for sports.
Author