Known across the globe as TrackTown USA, Eugene is a sports town unlike any other. Home to a university that has produced world class athletes and Olympians, this beautiful town in the green Willamette Valley is a perfect spot for sports teams, offering all the amenities you could ask for to make sure your athletes are well taken care of.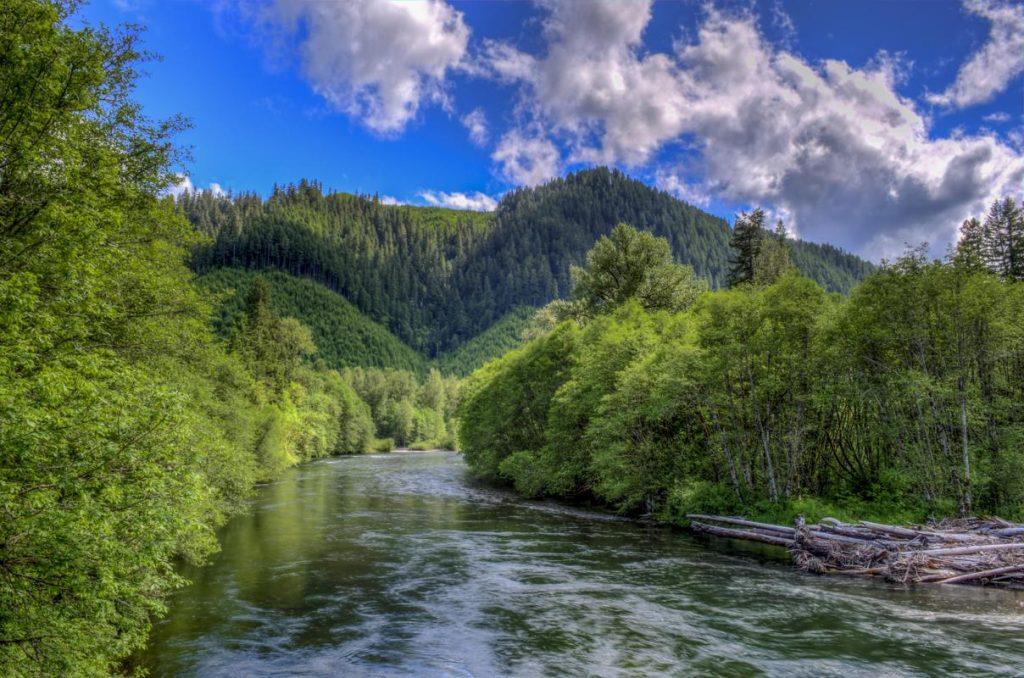 When planning a sports event out of town, we know you have a lot to think about. Location, venues, amenities, feeding your athletes, ensuring there is plenty of entertainment during downtime. When you choose Eugene to host an event, you can arrive confident that this is a city with plenty of experience under its belt. A selected host of the prestigious 2021 IAAF World Championships, five-time host of the U.S. Olympic Track & Field Trials, and the NCAA Outdoor Track & Field Championships, this is a city with sports at its core. And when you take in the stunning backdrop visible at every turn, there will be no question why this city stands apart from all others.
Welcoming international visitors for world class events, Eugene offers many comfortable accommodations. Many within walking distance of Hayward Field, PK Park, Matthew Knight Arena, Autzen Stadium, Lane Events Center using a beautiful network of paved pathways and footbridges along the Willamette River. The culinary scene in the Eugene, Cascades & Coast region is ideally suited to serve athletes, parents and teams for your next sports event. The plethora of dining options range from local, sustainable restaurants to large, national chains ready to accommodate your next team dinner.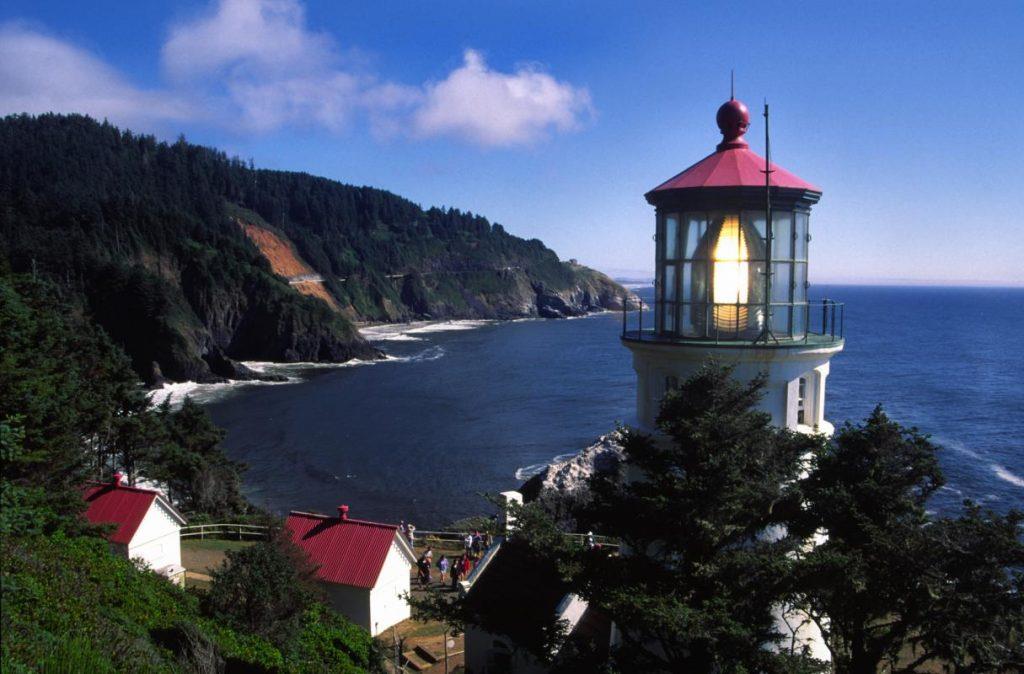 Let us connect you with Eugene Cascades & Coast Sports

---
Video Overview
What types of facilities are offered in Eugene?
Bob Keefer Center for Sports & Recreation
Sports: Basketball, baseball, softball, soccer, tennis, volleyball, football, martial arts, gymnastics, dodgeball, pole vaulting, rock climbing, roller sports, weight lifting
This 97,000-square-foot center boasts four regulation-sized basketball courts, four indoor tennis courts, three roller derby rinks, 12 volleyball courts, four outdoor artificial turf fields and a 33-foot high rock climbing wall. The Bob Keefer Center also offers meeting rooms for visiting teams, fitness classes, an indoor driving range and bouldering wall. The center's parking lot provides room for at least 500 vehicles and also offers bus parking. Notable events hosted at The Bob Keefer Center include the Basketball and Powerlifting segments of Oregon's Special Olympic Winter Games, annual Pole Vault Summit and Emerald Team Challenge Gymnastics Competition.
University of Oregon
Sports: Badminton, basketball, cheer, dance, dodgeball, football, gymnastics, lacrosse, martial arts, racquetball, soccer, swimming, tennis, track & field, ultimate Frisbee, volleyball, weightlifting
Oregon's largest university is always ready to host events both large and small. Check out the options and see what works best for your group:
Matthew Knight Arena. Able to seat 12,500 spectators comfortably, Matthew Knight Arena is the largest indoor sports venue in Eugene. With a newly constructed court, it can be perfect for basketball, volleyball, and even gymnastics.
Hayward Field. An icon in the world of track & field, Hayward has seen some of sports' most impressive moments over the years, including runs by the famous Steve Prefontaine. As host to multiple U.S. Olympic Team Trials, 14 NCAA Division I Track & Field Championships and so much more, it's no wonder Eugene is known as TrackTown USA!
University of Oregon Recreation Center. The recreation center has it all, and is in the process of becoming even better as renovations have transformed many of the facilities. The 250,000-square-foot center offers 11 basketball courts, 15 volleyball courts, 27 badminton courts, a 12-lane lap pool, six indoor tennis courts and six outdoor tennis courts, with soccer, football and lacrosse and turf & grass field outside.
Lane Events Center
Sports: Basketball, BMX, equestrian, figure skating, hockey, roller derby
Lane Events Center's ice arena is an impressive 85-foot-by-192-foot ice arena that seats 2,700 guests and is perfect for hosting hockey games and figure skating competitions. The center is also home to Emerald Valley, an indoor BMX course and 75,000 square feet of multi-purpose space. Additionally, Lane Events Center features 2,500 parking spaces, a full catering service and a dirt-covered pavilion for equestrian events. Events include the 2009 Pac-10 Hockey Championship, the annual Love to Skate figure skating competition, the Big O Roller Derby Tournament and a variety of BMX events.
Washington Jefferson Skate Park
Sports: Skateboarding

The country's largest covered and lit skate park attracts skaters of all levels to its blended skate terrain, with a combination of street and transition-style skate surfaces. Each year some of the best skaters around come together for the Tactics Northwest Jam. The park also has horseshoe pits and a performance area.
Willamette Valley Babe Ruth Baseball
Sports: Baseball
A top choice for baseball players and fans alike, these four fields are some of the finest in the Pacific Northwest. Equipped with a concession stand and plenty of visitor parking, this comfortable venue makes for a great day at the ball game. Events such as the Pacific Northwest Regional Invitational (11 or under) as well as the annual Cal Ripken All-Star Baseball Tournament have been held here, with many more to come.
Oregon Adventures Biking
Sports: Running, single-track mountain biking
Known for hosting events like Mountain Bike Oregon and FAT 55 Oakridge Mountain Bike Marathon, Oregon Adventures provides riders with seemingly endless miles of single-track biking trails that wind through forests, lush meadows, cascading waterfalls and crystal-clear lakes. Runners and joggers are more than welcome to use the site, too.
Dexter Lake Recreation Site
Sports: Disc golf, open-water swimming, rowing, sailing, triathlons
In addition to providing the perfect environment for sailing and rowing regattas, Dexter Reservoir is known for its fishing and 18-hole disc golf course. Past events include the Columbia Drag Boat Racing Northwest Nationals as well as multiple University of Oregon and Oregon State rowing regattas.
Sand Master Park
Sports: Sandboarding
Sandboarding may not be the first thing that comes to mind when one thinks of Eugene, but don't be fooled. Sand Master Park is the first park dedicated to this snowboard-esque sport. With jumps, rail slides, and a terrain park, visitors can spend the day testing their skills over the park's private 40 acres. Rentals can be made on site, along with dune buggy tours. As a pioneer of the sport, the park has played host to the Oregon State Sandboard Championships, Xwest Huck Fest and Sand Master Jam.
Emerald Valley BMX
Sports: BMX biking
Right in the heart of Eugene, across the street from the University of Oregon's famous Autzen Stadium, the Emerald Valley BMX track attracts lots of local talent as well as newcomers to the sport. There is plenty of lodging and the track is easy to access from anywhere in the city. As the go-to destination for BMX bikers, it has hosted the Oregon State Governor's Cup, BMX State Championships, Redline Championships Qualifier and PNW Gold Cup Championship.
Willamette Pass Ski Resort
Sports: Fat bikes, mountain biking, skiing, snowboarding, snowshoeing
If you're in Eugene, the best local skiing can be found at Willamette Pass Ski Resort, just 70 miles out of town. Fly up the mountain on Oregon's fastest six-person chairlift and enjoy a day of skiing, snowboarding or snowshoeing.
Willamalane Park Swim Center
Sports: Swimming
The Swim Center offers a 8-lane lap pool, a warm-water pool with waterslide, deep water tank with diving boards, community rooms for meetings, locker rooms and adult spa. Willamalane's commitment to water safety earned them national honors early 2017, when the Starfish Aquatics Institute awarded Willamalane Swim Center the prestigious Five Star Award.
X Factors
Mild year-round climate well-suited for athletes and fans alike
Natural sporting venues
Easy access by air, train or interstate
Award-winning public transportation
Experienced, certified "green sports" event professionals
A legacy of innovative sports companies (from bicycles to running shoes)
A welcoming community with enthusiastic sports fans
Complimentary planning assistance provided by our sports commission sales staff
We KNOW the community we work & play in
What does Eugene have to offer my teams?
In Eugene, life is never boring. Locals love getting out into nature and enjoying the region's scenic beauty. Year-round you'll have the opportunity to enjoy activities like biking, hiking, rafting, climbing, skiing and snowboarding. With the majestic Willamette River winding through the city, a trip to one of the many riverside parks and a stroll along the trails provide the perfect way to unwind. Or grab an innertube and float lazily along with friends. Another local favorite is the hike up Spencer Butte, just outside of downtown. Sweeping views over the valley show the famous Autzen Stadium, University of Oregon campus and gorgeous natural surroundings in every direction. Downtown Eugene is continuously expanding, offering plenty of shopping and dining options. Especially popular is the Fifth Street Public Market area, and you won't have to pay sales tax.
For great day trips, head to the Sea Lion Caves and watch 200 sea lions frolic in their natural habitat, or go bird-watching at Cascades Raptor Center. There is also the stunning Oregon coastline just over an hour's drive away. Florence is a popular draw for Eugene residents and is a great little beach town if you want to kick off your shoes and dig your feet in the sand.
How do I get my team to Eugene?
Located in the heart of the Pacific Northwest, the city is easily accessible by air, train or interstate, which makes getting to any event simple and efficient.
By Car: For those interested in driving, Eugene is a mere two hours south of Portland and connects to the city via I-5. Other metropolitan hubs that are under eight hours away from the city include Seattle and Tacoma, Washington; Sacramento, California; and Reno, Nevada. Interstates 5 and 105 connect to the city via Route 99. Nearby highways include 58, 101 and 126.
By Air: Eugene Airport is just 15 minutes from the city center and is serviced by Alaska Airlines, Allegiant Air, Delta Airlines, American Airlines and United Airlines. Portland International Airport is another flight option that's less than two hours away from Eugene. Alaska Airlines, American Airlines, Delta Airlines, JetBlue, Southwest Airlines, Spirit Air, United Airlines and US Airways all serve Portland.
Planner Perspective
Two years ago the NWAC took a giant leap of faith and partnered with the Eugene Cascades & Coast Sports Commission to bring our Soccer Friendlies tournament to the Willamalane Center in Springfield, Oregon. The effort, hospitality and genuine support provided by the commission is second to none. Last year 48 college soccer teams competed and this year there will be an additional 32 volleyball teams competing to make a one-of-a-kind College Indoor/Outdoor Fall Festival. Their partnership, vision, and energy has played a vital role in making this event happen.

– Marco Azurdia – NWAC Executive Director (Northwest Athletic Conference)
When TrackTown USA plays host to a large sporting event, such as the 2014 IAAF World Junior Championships, or the 2012 U.S. Olympic Track & Field Trials, we have come to rely on the expertise and resources of the Sports Commission to ensure that all of our key constituencies have their needs met in terms of accommodations, community outreach and other endeavors. We look forward to more collaborative efforts in the future.
– Vin Lananna – President of TrackTown USA
---
Special Case Study
Eugene: A Sustainable Sports Leader – What's Inside:
The city of Eugene, Oregon, is at the forefront of the green movement, having established itself as a town that embraces innovation, forward thinking and a commitment to sustainability. Learn how it extends this passion to how it hosts sporting events and pick up some tips for your next tournament.
<<<< Click the Cover to Download Instantly for FREE
---