As home to the LA County Fair and over three hundred other festivals, concerts and sporting competitions, Fairplex is Southern California's premier destination for events of all kinds. The beautifully landscaped, flexible-use campus is visited by more than three million guests annually and is only half an hour from L.A. and Orange County. Fairplex is a not-for-profit company that aggressively invests in and impacts the surrounding communities. It operates an accredited Child Development Center as well as The Learning Centers, which provides essential training and education in various fields and career paths.
Let us connect you with Fairplex Sporting Event Experts

Melissa DeMonaco
Director of Sales
Phone: 909-865-4042
Website: www.fairplex.com
Video Overview
Versatile Sports Venues
7 Exhibit Halls
These column-free, air-conditioned halls range from 30,800-105,500 square feet and can host a range of indoor sports such as roller derby, boxing, karate, gymnastics and cheerleading. All halls are pre-wired for high-speed Internet and DSL.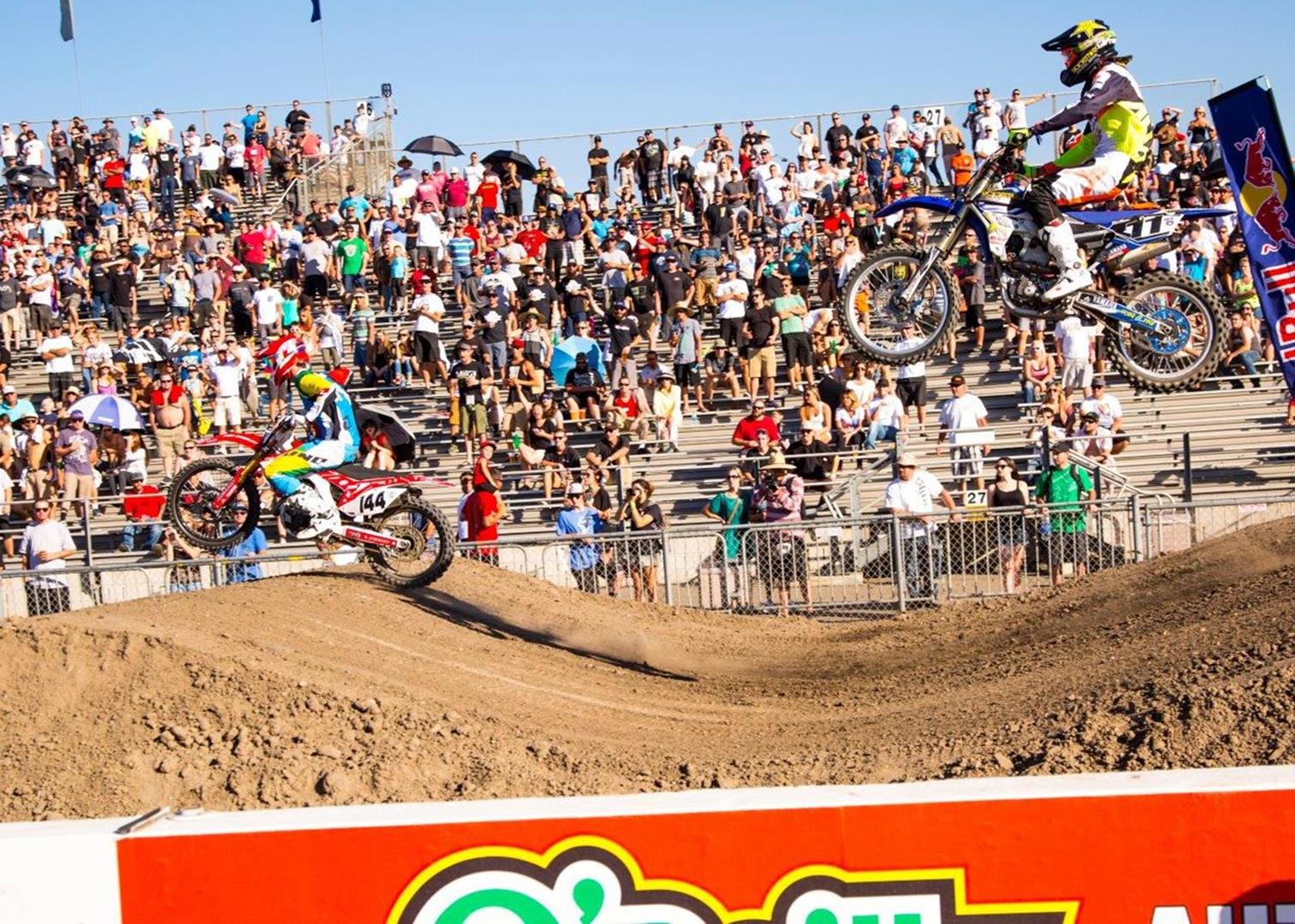 Large Grass Infield
With grandstand seating for 10,000, this space is typically used for cultural festivals and music concerts but can be easily converted to host a variety of outdoor sporting events. If it can successfully host the Red Bull Straight Rhythm event, it can definitely provide the perfect space for your event. Fairplex's new soccer fields meet FIFA standards and are 220-feet wide and 330-feet long. The North Fields contain Perineal Rye grass and the South Fields contain hyrbid Bermuda grass.
Auto Club Raceway of Pomona
As the season opener and closer for the NHRA drag race circuit, this venue is typically used for drag racing events. However, it's also been used for a variety of 5K races, obstacle courses and half marathons.
X-Factors
Indoor/outdoor space
Nearly 500 acres
Hotel on-site
Mobile concessions
Can create a 5k run on-site
Onsite rentals including bleachers, ticket booths, trams and heavy equipment such as forklifts
Grass infield for festival area
Lots of different looks and feels for a fun environment
Sustainable farm to incorporate a healthy-living aspect
Disability access
So why Fairplex?
With 487 acres at its disposal, Fairplex offers a level of versatility that's practically unparalleled and since it's situated in Southern California, the surroundings are tremendous and endless. Less than an hour away are snow-capped mountains, sandy surf-ready beaches, theme parks, lively downtown districts and an Arnold Palmer-designed golf course. A few of its famous neighbors include Dodger Stadium, the Staples Center, Angel Stadium of Anaheim and the Honda Center, all of which are less than a half-hour away.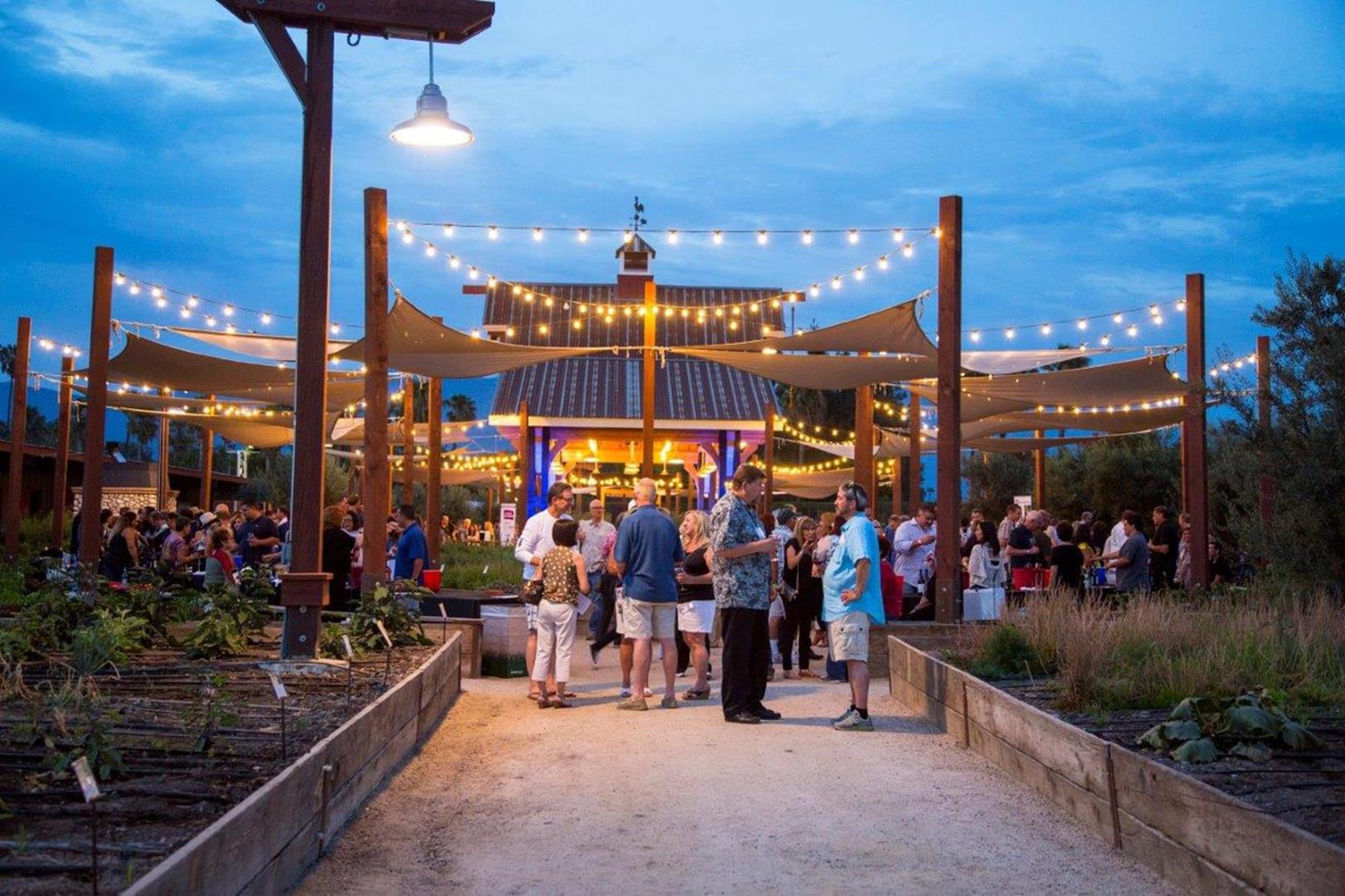 In addition to impeccable sporting venues and accommodations, Fairplex has several other amenities up its sleeves. Take the Sheraton Fairplex Conference Center for example. The state-of-the-art, 85,000-square-foot center features spacious seminar rooms as well as breakout rooms with interactive video-conferencing, high-speed Wi-Fi, professional audio/visual and computer capabilities managed by an expert technical team. The IACC-certified and LEED-engineered conference center has everything needed to plan and host a world-class conference or event. Other examples include the Fairplex Center Ballroom (a room with dining capacity for 1,000), on-site urban Farm, whose fresh produce is transformed into innovative culinary offerings by award-winning chefs.
So how can the team get there?
By Car: Fairplex is located in Los Angeles County, which is innervated by I-15. Cities under eight hours away from Pomona include Los Angeles, San Diego, San Francisco, Las Vegas and Phoenix.
By Plane: Fairplex is just nine miles from Ontario International Airport, a hub that's serviced by Alaska, American, Delta, Southwest, United and Volaris airlines.
Planner Perspective
We've been extremely happy hosting our annual Holiday Half Marathon & 5k at Fairplex. Its ample parking, scenic property and close proximity to Bonelli Park make it an ideal race course location. The friendly staff has been great to work with and we look forward to working together for many years to come.

–Phyllis Blanchard, RUN Racing,Events DFirector