Nash County's main appeal is undeniably its Southern charm, hospitality and quaint atmosphere. There are a number of exciting activities, attractions, festivals and sporting events, Rocky Mount is a one-stop-shop for sports planners. A trip to Rocky Mount wouldn't be complete without indulging in the region's recreational opportunities, historical sites, arts and, cultural experiences.
Twice recognized as an All-American City, Mount Rock is home to a majority of the region's restaurants, shopping and lodging accommodations.
There are a number of sports events held annually in Rocky Mount, it's no surprise that the area is home to a host of world-class sports facilities. Upcoming events at Rocky Mount's state-of-the-art sports facilities include the 21st Annual Down East Viking Football Classic and the Top Gun Winter World Series. In Nov., the Harlem Globetrotters—an exhibition basketball team combining athleticism, theater and comedy—will be performing as part of the Rocky Mount Event Center's grand opening.
Notable Recent/Upcoming Events
Top Gun Winter World Series at Rocky Mount Sports Complex (October 19, 2018)
Harlem Globetrotters at Rocky Mount Event Center (November 4, 2018)
Top Gun Winter World Series at Rocky Mount Sports Complex (November 2, 2018)
CASL at Rocky Mount Sports Complex (November 16, 2018)
CVB/Sports Facility Services Offered
Volunteer Staff from Sports Complex
PR/Media Assistance
Signage
Site Visits
Transportation Assistance
Lodging Services
Grant Programs
Welcome Bags/Gifts
Itinerary Development
Event Planning Assistance
Click on tab to see more information about a specific facility
Rocky Mount Sports Complex
Rocky Mount Sports Complex is dedicated to providing the highest level of of customer service by offering first-class facilities, outstanding staff and a professional level of maintenance. This 143-acre facility is home to an assortment of recreational programs.
The complex includes six youth baseball fields, four interchangeable baseball and softball fields, one championship baseball field, eight soccer and football fields, a professional disc golf course, two outdoor basketball courts, outdoor volleyball courts, picnic shelters and a walking trail.
Sports: Soccer, baseball, softball, disc golf, basketball, volleyball, lacrosse
Rocky Mount Event Center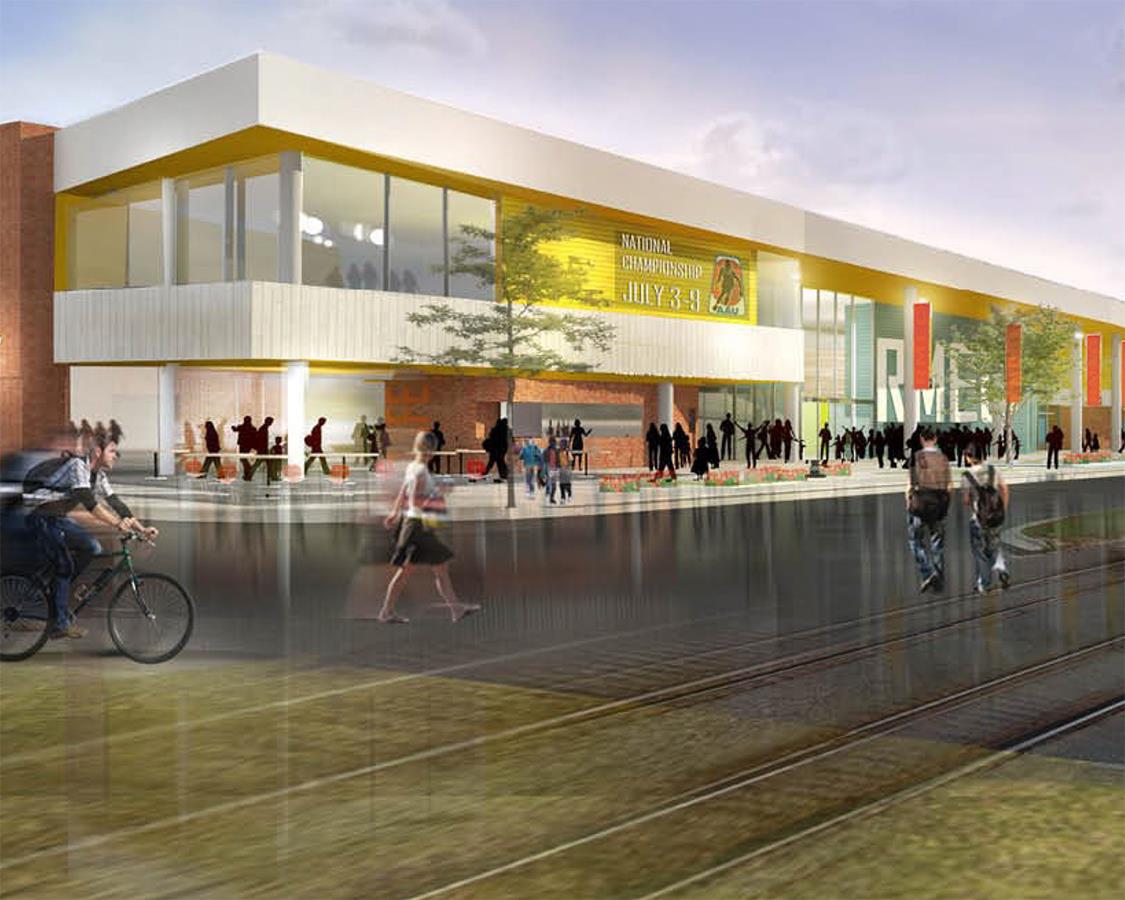 The ultimate sports tourism, events and entertainment destination in North Carolina, Rocky Mount Event Center has hosted more than 100,000 players and visitors annually at its outdoor sports complex since 2006. This 165,000-square-foot, multi-million-dollar facility is dedicated to providing spectacular event, tournament and competition experiences.
The Rocky Mount Event Center itself is set to open in Fall 2019, projecting to consistently draw players, coaches and parents from more than 24 different states and generate an average annual economic impact of more than $20 million a year over the first five years of operation. The facility is predicted to host everything from National Championship Cheer and Dance Competitions, to top flight basketball and volleyball tournaments.
Sports: Cheerleading, dance, basketball, volleyball
Rocky Mount Athletic Stadium
Part of Rocky Mount Sports Complex, Rocky Mount Athletic Stadium is home to the North Carolina Wesleyan College football program. The stadium seats over 5,000 spectators and features a natural grass playing field, team field house, large press box and elevated coaching areas. Further amenities at the stadium include an upgraded athletic training facility, a private locker room, weight training area and the Vernon T. Bradley, Jr. Practice Field.
Sports: Football
Things to do in Rocky Mount
One major concern sports planners have when choosing an ideal location for an event is the activities players and their families can enjoy after the final buzzer sounds. From outdoor adventure to educational experiences. Rocky Mount has everything you're looking for.
The Imperial Centre for Arts and Sciences in Rocky Mount is one of the premier cultural facilities on the eastern seaboard. Players and families can compare alligator and crocodile skulls in the wetland predator display in the PNC Live Animal Gallery, or wander through the Arts Center Permanent collection, featuring more than 400 works by artists primarily from North Carolina.
At the Rocky Mount Mills, parents can explore the region's only beer incubator with seven on-campus breweries, accompanied by various restaurants and other event venues. Vast outdoor spaces abound for live music, playing a game of cornhole or rowing down the Tar River Paddle Trail.
Rocky Mount Event Center, is a 165,000-square-foot, multi-million-dollar facility, hosting everything from sports events, trade shows and concerts to weddings, graduations and more. Opening in November 2018.
Battle Park is the site of the original village of Rocky Mount and its first post office circa 1816. This park offers picnic facilities, walks along the Tar River and scenic overlooks. A symbol of the Rocky Mount area.
City Lake at Tar River features walking trails, tall hardwoods and exotic waterfowl. It was originally constructed as a Works Progress Administration project under President Franklin D. Roosevelt's administration in 1937.
Planner Perspective
Awesome complex and great staff to work with. As the NC Fastpitch State Director I held the first fastpitch tournament at the Rocky Mount Sports Complex when it opened in 2006. It has turned into a great partnership between Nash County, Rocky Mount and NC USSSA. We have held tournaments there monthly (March-November) since 2006 and hope to continue this partnership for many years to come. The facility is one of the best on the east coast and has an amazing staff. Their willingness to do whatever is necessary to make the complex playable after it has rained. It has far exceeded my expectations. Teams enjoy playing there because it is easily accessible from the highway, has plenty of parking and has an abundant warm-up area to accommodate many teams at the same time. It has truly been a pleasure to be associated with the Rocky Mount Sports Complex and its staff.
NC USSSA: Rod Skinner (State Director)
How to Get to Nash County
By Car: Major highways that reach Rocky Mount are I-95, I-85, I-77 and US-64. Nash County is within a two to six hour drive from several major cities, including Charlotte, Baltimore, Washington D.C., Charleston and Richmond.
By Air: Located just 60 miles west of Rocky Mount, Raleigh-Durham International Airport is Nash County's nearest major airport, primarily serving Raleigh, Durham and the Research Triangle region of North Carolina.
Contact Information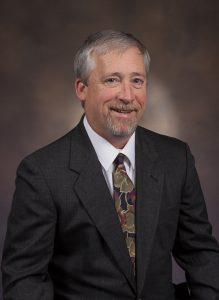 Company Name: Rocky Mount Sports Complex
Sports Sales Manager: Lynn Driver
Title: Sports Complex Supervisor
Telephone: 252-467-6483
Company Name: Rocky Mount Event Center
Sports Sales Manager: Chip Hutchinson
Title: Sports & Sponsorship Sales Manager
Telephone: 919-368-0616