America's South has a special charm that draws visitors from around the country for the laid-back lifestyle, hospitality and natural beauty. In Columbia County athletes will find all this and more in an area that is certainly no stranger to hosting events large and small. The local Convention and Visitors Bureau is here to make planning easy, so you can focus on your athletes and enjoying time in a new destination that offers countless ways to explore.
Fun and adventure await you in Columbia County
To say that there is plenty to do in Columbia County is an understatement. Choose from outdoor adventure, live entertainment, cultural events, museums and historical attractions. Selecting Columbia County for your next sporting event means that you won't have to worry whether or not your athletes have enough to do off the field. At Adventure Crossing, you can battle at laser tag in the multi-level arena, play at the arcade, relax in the cafe, race along on one of three go-kart tracks or enjoy a game of mini golf. It's a perfect place to let loose and enjoy time with friends.
At Clarks Hill Lake you can fish, swim, paddle and splash in the largest man-made lake east of the Mississippi. With parks, marinas and campgrounds dotting the shore, there is no better way to take advantage of the county's natural beauty. For those who want to experience the local towns, Harlem holds on to its historic charm and is home to the Laurel and Hardy Museum. Other small towns dot the county and are perfect for exploring and experiencing true Southern hospitality.
---
X Factors
Bid preparation assistance
Grant program
Hotel Accommodations
Discounts to area dining and attractions
Site visits
Local PR/media coverage
Social media marketing
Volunteers assistance
Signage availability based on needs
Visitor information and welcome packets
Permitting assistance
Planner Perspective
Sports Venues & Facilities in Columbia County
Blanchard Park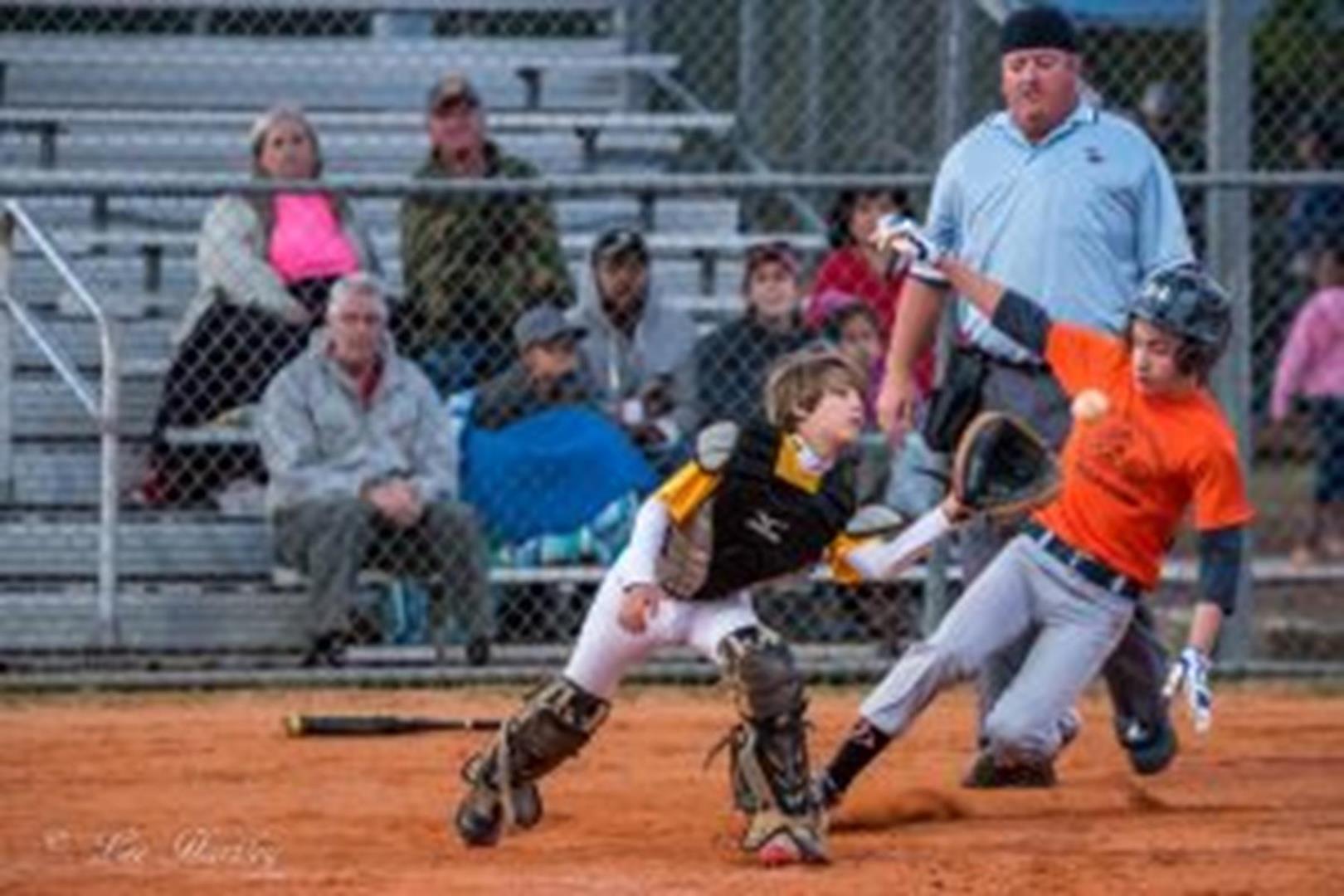 Sports: Batting cages, sports fields, tennis and trails
Spread out over 25 acres just outside of Augusta, this park is a convenient option just off of I-20 and has plenty of options for field sports of all kinds.
Blanchard Woods Park
Sports: Cross country, soccer
As one of the premier soccer fields in the state, the high-quality turf fields at this park in Evans are a top choice for athletes. The cross country course, one of the best in the Southeast, will challenge athletes from high school to college and is designed for state and regional meets. Blanchard Woods Park is also home to a BMX track and skate park.
Eubank Blanchard Park
Sports: Basketball, softball, volleyball
This park in Appling is the perfect place for gatherings and hosting events. Inside the park is the Eubank Blanchard Community Center.
Harlem City Park
Sports: Baseball, basketball, field sports, T-ball, tennis
Conveniently located in the quaint town of Harlem, this city park is perfect for hosting events and caters to groups of all sizes. On top of a variety of fields to choose from, there are also picnic areas, restrooms and Wi-Fi to make this park group-friendly.
International Disc Golf Center
Sports: Disc golf
Whether you're a seasoned pro or new to the sport of disc golf, the staff at the International Disc Golf Center in Appling provides training to visitors so that they can get out and enjoy the area's courses. While you're there, visit the Disc Golf Hall of Fame & Ed Headrick Memorial Museum, filled with an impressive collection of disc golf memorabilia.
Patriots Park
Sports: Baseball, disc golf, soccer, softball, racquetball, tennis
No matter what you're looking for, this park in Grovetown is known as a one-stop facility in Columbia County. The Gymnasium Complex is a state-of-the-art indoor facility with an exercise room, game room, concession and a 1,400-square-foot activity/meeting room. From aerobics to tennis, the park is an ideal choice for any event.
Riverside Park
Sports: Baseball, boating, softball, T-ball, tennis, volleyball
On the banks of a Savannah River tributary, this park in Evans has a boat ramp, docks and fishing pier. The complex that has eight baseball/softball fields, along with tennis and beach volleyball options, plus a picnic shelter.
Lonnie Morris Park
Sports: Baseball, basketball, batting cages, softball, tennis
Nestled among a grove of Georgia pines, this park in Appling provides a gorgeous setting for group events, with court and field sport options. Regularly a host for games, it's also an ideal picnic spot so visitors can enjoy the day among some of Georgia's best natural surroundings.
Savannah Rapids Park
Sports: Biking, hiking, walking trails
You'll be stunned by the beauty of this Evans park, which sits on an 80-foot bluff overlooking the beautiful Savannah River and Historic Augusta Canal. Visitors can enjoy the great outdoors and get a dose of history too when paying a visit to the Savannah Rapids Regional Visitor Information Center.
Wildwood Park
Sports: Boating, disc golf, fishing, hiking trails
Sprawling over 975 acres, this Appling park offers access to popular Clarks Hill Lake and is the choice of major fishing tournament organizations. Also on site is the previously mentioned International Disc Golf Center and museum.
How to get to Columbia County
By Car: Just outside of the city of Augusta, Columbia Country is on Interstate 20, a major thoroughfare that makes its way from South Carolina all the way to Texas. Two hours to the west is the hub of Atlanta, which is a great jumping-off point for regional travel, and Columbia, South Carolina is just over an hour northeast.
By Air: Augusta Regional Airport is served by American and Delta airlines, connecting to major hubs including Atlanta and Charlotte, with seasonal service to New York, Philadelphia and Washington, D.C.