Hampton: A Center of Sports in Virginia
The city offers a variety of fun activities to go with state-of-the-art sports facilities.
Why Hampton is a Great Getaway
Hampton has great weather, a premier location on the Atlantic coast and a rich love of sports. Not convinced the people of this Virginia town enjoy sports? The region has its own Hall of Fame—the Athletic Hall of Fame of Lower Peninsula recognizes the athletic achievements of competitors from Hampton, Newport News, Pquoson and York County. The Hall is situated in Boo Williams Sportsplex, an elite venue that boasts eight basketball courts, 12 volleyball courts, an indoor track and a variety of other tantalizing features. Impressive in its own right, Boo Williams is not the only valuable complex in the area. Hampton Coliseum regularly holds huge concerts, while a number of baseball and soccer fields are scattered in parks and recreational areas throughout the region, making an event of just about any size plausible in the Hampton area. Tournament planners will be giddy with excitement when they learn about the top-notch venues this small town contains.
Some Fun Activities in Hampton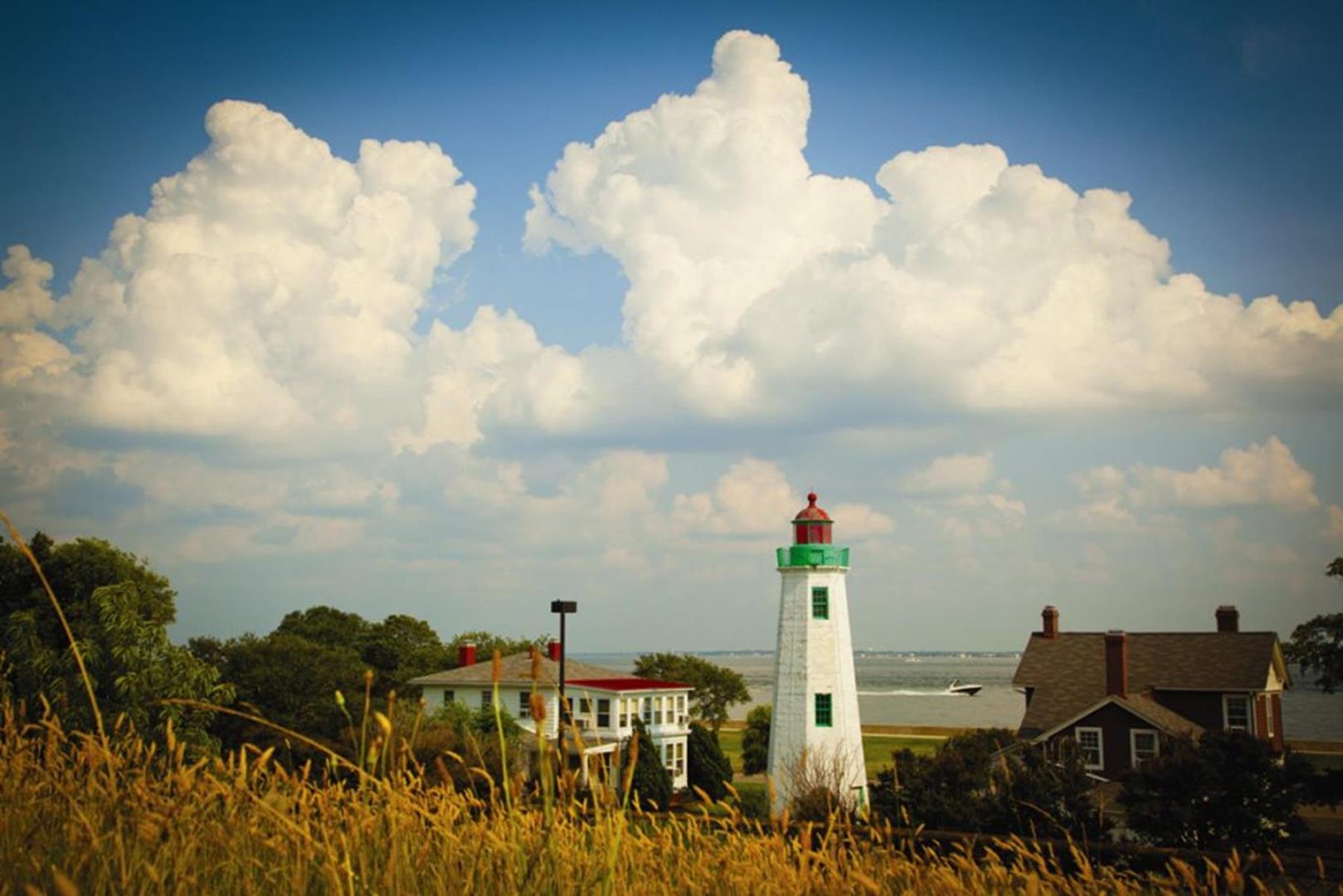 The city of Hampton is on the shores of the Chesapeake Bay, meaning a day on the water is always an option. And after a tough game or grueling match, what better way to relax than with a cold drink at one of Hampton's top spots, like Buckroe Beach or Outlook Beach. Beyond the ocean, there is a plethora of outdoor activities to enjoy, such as golf at one of two challenging 18-hole courses or a game of tennis at the Hampton Tennis Center. Woodland Skatepark offers ramps for skateboarders, bikers and in-line skaters, while the Hampton Carousel provides a unique opportunity for fun on the downtown waterfront. The carousel, built in 1920, is one of only 100 antique wooden merry-go-rounds still existing in the United States. Discover a world of imagination and fun at the Virginia Air & Space Center. The world-class science and learning facility, and official visitor center for NASA Langley Research Center, immerses guests into a full-throttle space and aviation experience. Peninsula Town Center (PTC) offers teams plenty of dining and retail options within a short distance of several athletic venues, with over 70 specialty retailers and a large variety of restaurants. Peninsula Movie Bistro, PTC's state-of-the-art movie theater, provides bowling and billiards as well.
Let us connect you with Hampton

Brooks Hierstein
Sports Hampton Sales & Services Manager
Phone: 757-728-5315
Website: www.visithampton.com
---
X-Factors
Housing RFPS to your Specifications
Site visits
Local PR/media coverage
Social media support (Facebook, Twitter, Instagram)
Event planning assistance
Volunteers
Signage
Planner Perspective
Hampton, Virginia has been a great location to hold the annual kick-off event for the Mid-Atlantic Power League. MAPL Hampton is a select volleyball tournament for some of the top club volleyball teams in the Mid-Atlantic states (North Carolina, Virginia, Maryland, Delaware, Pennsylvania, and New Jersey). With plenty of hotels and restaurants close to the venues, as well as the support from Sports Hampton, Hampton Roads Convention Center, Boo Williams Sportsplex, and the Sheriff's Office, this tournament has become a favorite for players and staff alike

– Chuck McCracken, Tournament Director, MAPL Hampton
The City of Hampton, and Fort Monroe in particular, allow an almost perfect location to hold an inboard hydroplane race. Mill Creek is a protected body of water that lends itself to record setting possibilities. Thanks to the tremendous support we have received over the years from Sports Hampton and the City, the Hampton Cup Regatta is one of the oldest and most successful races in the United States

– Lisa Hearn Adkins, President, Chairman/Race Director, Hampton Cup Regatta
Hampton, Virginia has proven to be the perfect location for several of our USA gymnastics events. With multiple venues and excellent support from Sports Hampton, we always end up with a 'gold medal' event. Hampton has a wealth of awesome attractions. In addition, the hotels, restaurants and shopping outlets are all just a hop, skip and jump away from each venue. All of this combined helps put the icing on the cake to make each event a memorable experience. We have built a lasting relationship in Hampton, with wonderful people. Hampton is a great choice for any sporting event. We 'flip' for Hampton!

– Wendy Hylton, President, Gymnastics Inc.; VAUSAG Board Member
Sports Hampton has been a huge help in organizing the Virginia Duals. Sports Hampton initiated contact with local hotels and restaurants and has certainly made my life less stressful. The staff at the Hampton Coliseum is very accommodating and the venue is perfect for wrestling. Two big thumbs up for the folks at Sports Hampton!

– Mike McCormick, President, Director, Virginia Duals National Invitational Wrestling Tournament
The Boo Williams Sportsplex has enjoyed a great partnership with the City of Hampton. Together, we host 35 basketball tournaments and 27 indoor track events each year. These athletic competitions, along with several cheerleading, volleyball, gymnastics and other multisport events, prove Hampton's reputation of a first-class sporting destination. There are many hotels, attractions, dining and retail establishments within a close proximity to the Sportsplex.  Hampton is also within a day's drive of two-thirds the nation's population

– Boo Williams, President, Boo Williams Sportsplex
Hampton's Facilities Make Event Planners Happy
Boo Williams Sportsplex
Sports: Aerobics, basketball, volleyball, field hockey, body building, boxing, fencing, gymnastics, team handball, martial arts, table tennis, weightlifting, wrestling, cheerleading
The 135,000-square-foot, $13.5-million Boo Williams Sportsplex is specifically designed for amateur sporting competition. Accommodating such athletic events as basketball, indoor field hockey and volleyball, the center boasts eight hard-wood basketball courts and retractable bleacher seating for 4,000 (6,000 with perimeter seating) attendees. It includes eight tournament play basketball courts, 12 volleyball courts, a 200-meter, six-lane indoor track and two training rooms. A 4,238-square-foot concession area is available as well as 64,000- and 31,000-square-foot playing pavilions. Sized for high school competitions, each court measures 84'x 50'. Additional features include a community room, fitness facility, and dedicated meeting room and event operations center.
Buckroe Beach
Sports: Kayaking, swimming, triathlon, beach volleyball, beach wrestling, beach rugby, sand soccer, dancing, biking
Surrounded by the gentle waters of the Chesapeake Bay, Buckroe Beach is one of Hampton's best-kept secrets. This ¾-mile beach is the perfect outdoor playground for sports enthusiasts and recreational beach bums alike. During the summer months, the waterfront stage and pavilion is home to free family movies and dancing. Amenities include picnic shelters with grills and tables, a playground, beach volleyball courts, a bike path, an outdoor shower, and kayak and paddleboat rentals.
Darling Stadium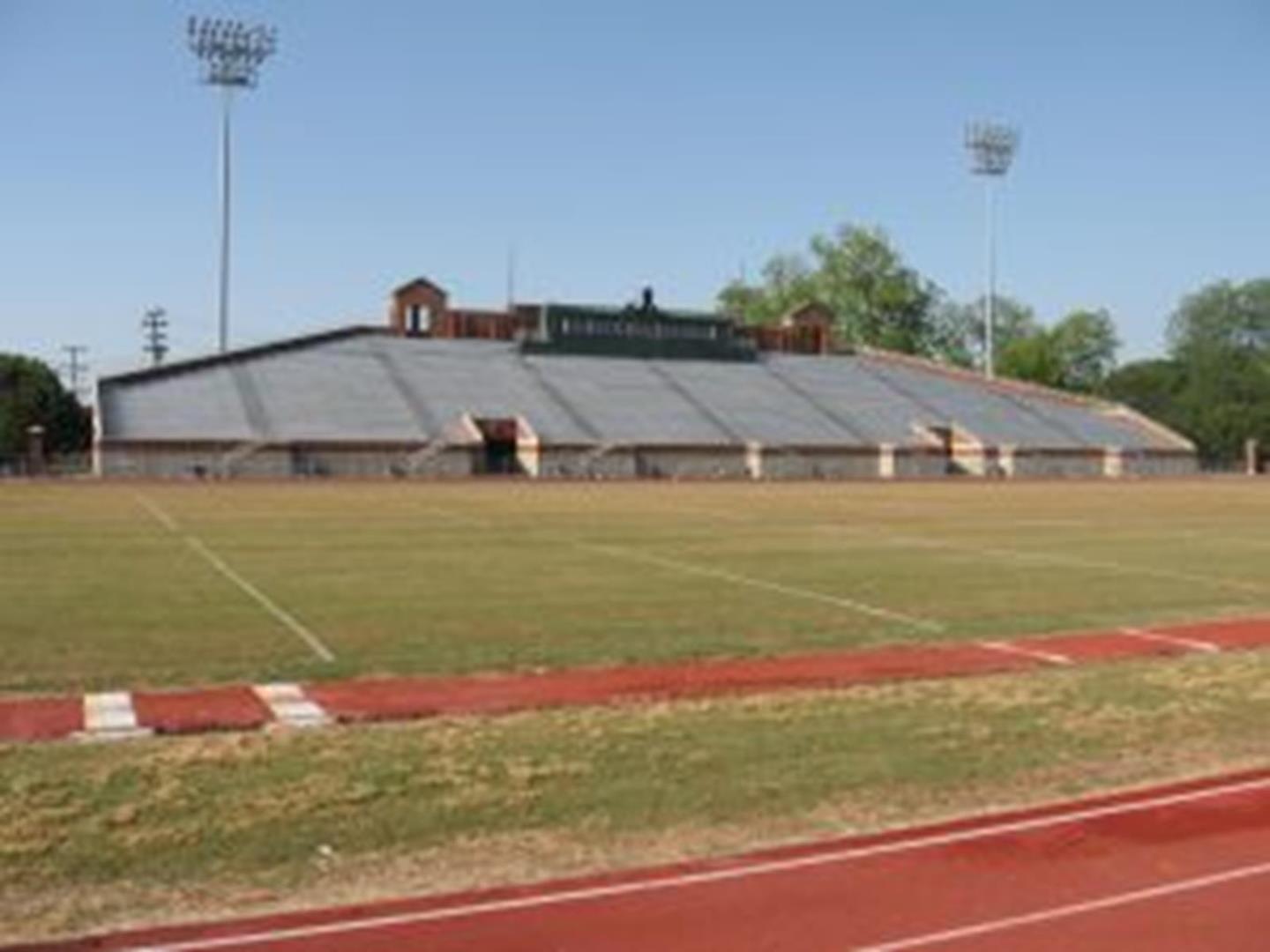 Sports: Archery, football, field hockey, rugby, soccer, track & field
Darling has been home to a number of state and regional athletic events and competitions. This state-of-the art stadium can accommodate archery, football, field hockey, rugby, soccer, and track and field. It features seating for 8,000 spectators, an eight-lane track, a lighted field, two concession stands, and is readily equipped for television and radio broadcasts.
Hampton Coliseum
Sports: Aerobics, basketball, body building, boxing, fencing, gymnastics, team handball, judo, karate, taekwondo, table tennis, weightlifting, wrestling, cheerleading, archery
One of the most recognizable architectural jewels in all of Hampton Roads, the Hampton Coliseum is set on 75 acres of landscaped parkland. Former home to the Virginia Squires basketball team, the arena has hosted a plethora of world-class sporting events and concerts in its 46-year existence. The Coliseum holds a 26,263-square-foot arena floor, 3,200 parking spaces, 10 Xenon Super Trooper Lights and a fully equipped sound system. The stadium is perfect for sports such as wrestling, basketball, cheerleading and gymnastics. Venue amenities include four team dressing rooms, two officials' rooms, box office with nine ticket windows, press room, first aid room and eight concession stands. The adjacent Hampton Roads Convention Center adds extra flexibility.
The Hampton Roads Convention Center
Sports: Aerobics, basketball, body building, boxing, fencing, gymnastics, team handball, martial arts, table tennis, weightlifting, wrestling, cheerleading, archery, field hockey, volleyball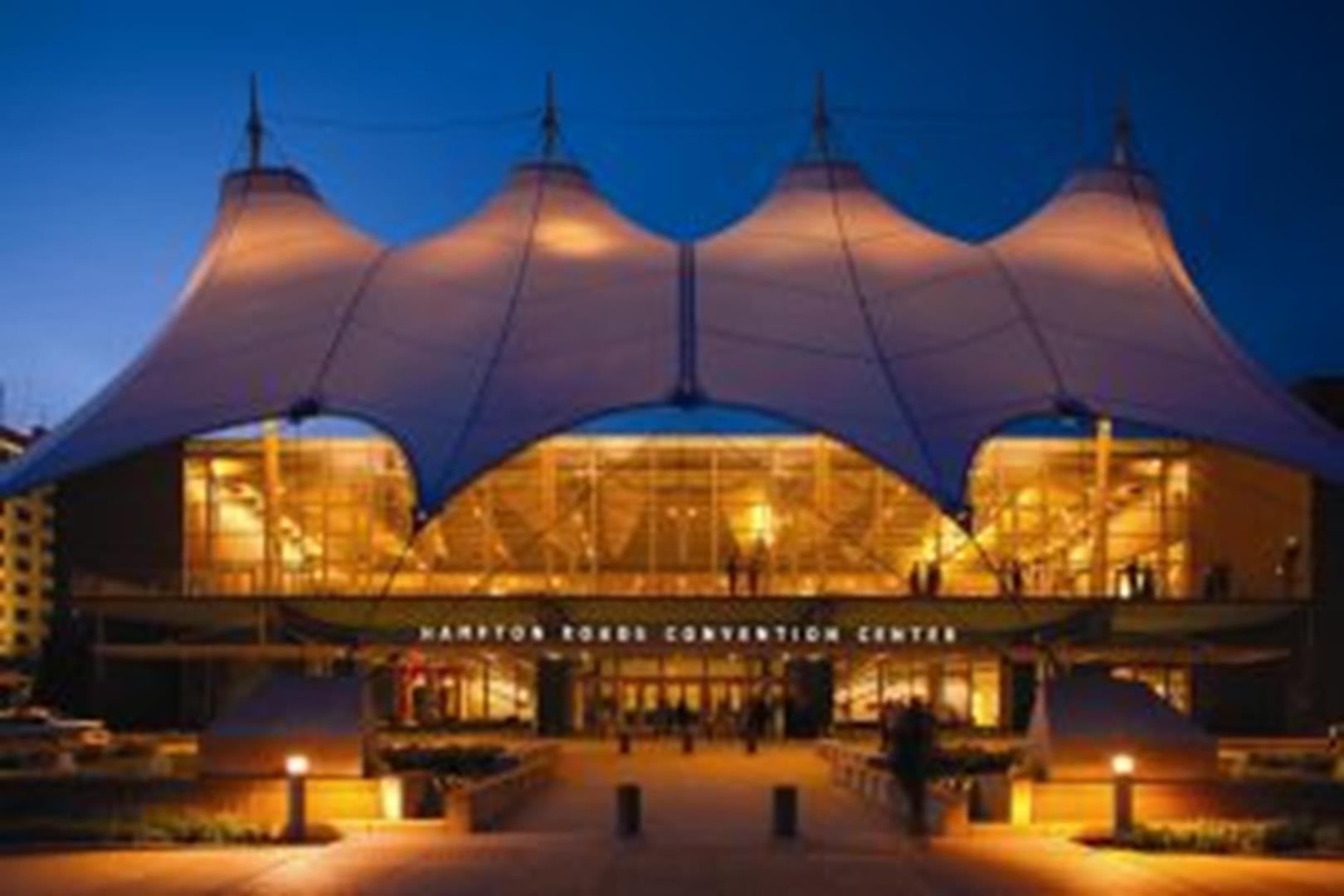 The Hampton Roads Convention Center, boasting 35 meeting spaces with the capacity for up to 14,000 delegates, as well as a 102,600-square-foot exhibit hall (divisible by three), is the perfect venue for any indoor athletic event. The center is supported by over 2,000 hotel rooms in close proximity, including the Embassy Suites host hotel. It has 2,200 parking spaces, 11 loading dock bays and three concession stands. Other features include data ports in all meeting rooms/exhibit hall, connectivity throughout the pre-function areas and LCD computer monitors.
Hampton University's Armstrong Stadium
Sports: Archery, football, lacrosse, rugby, soccer, track & field
Home to the Hampton University Pirates football team, Armstrong Stadium has hosted the NCAA Division II National Track and Field Championships as well as numerous Division I conference championships and competitions. The stadium seats 12,000 spectators and is easily equipped to handle such outdoor sporting events as archery, football, rugby, and track and field. Amenities include dressing rooms, coaches boxes, press room and three concession stands. It features one lighted field, an eight-lane track, state-of-the-art sound system, a press box and 2,000 parking spaces.
Hampton University Convocation Center
Sports: Aerobics, basketball, body building, boxing, fencing, gymnastics, team handball, martial arts, table tennis, weightlifting, wrestling, cheerleading, archery
The center boasts a 14,112-square-foot exhibition floor and ample stadium seating for 7,200 attendees. Features include one court, a state-of-the-art sound system, wireless internet, 2,000 parking spaces and a loading ramp with a mechanical loading dock. Other amenities include a press room, two meeting rooms, dressing rooms and two concession stands.
War Memorial Stadium
Sports: Baseball
War Memorial Stadium is home to the Peninsula Pilots of the Coastal Plain League, which features the top collegiate baseball talent from across the United States. Accommodating 5,125 attendees, it is one of the few all-wooden ballparks remaining and features a state-of-the-art video/scoreboard, a state-of-the-art field lighting system, 17 patio-style corporate boxes and a picnic area with a full-service Tiki Bar. It has an eight-foot outer wall height, 335-foot left field, 402-foot center field and 335-foot right field.
How Do I Get There?
With its central Mid-Atlantic location and easy access to Interstate 64, two international airports and Amtrak, getting to Hampton is easy.
By Car: Served by Interstate 64, Hampton is three hours from Washington, DC; three hours from Raleigh, North Carolina; four hours from Baltimore; five hours from Philadelphia; and eight hours from New York.
By Air: Hampton is serviced by two major airports, Newport News/Williamsburg International Airport (PHF) and Norfolk International Airport (ORF). Airlines serving PHF include American and Delta. Airlines serving ORF include American, Delta, Southwest and United.
Summary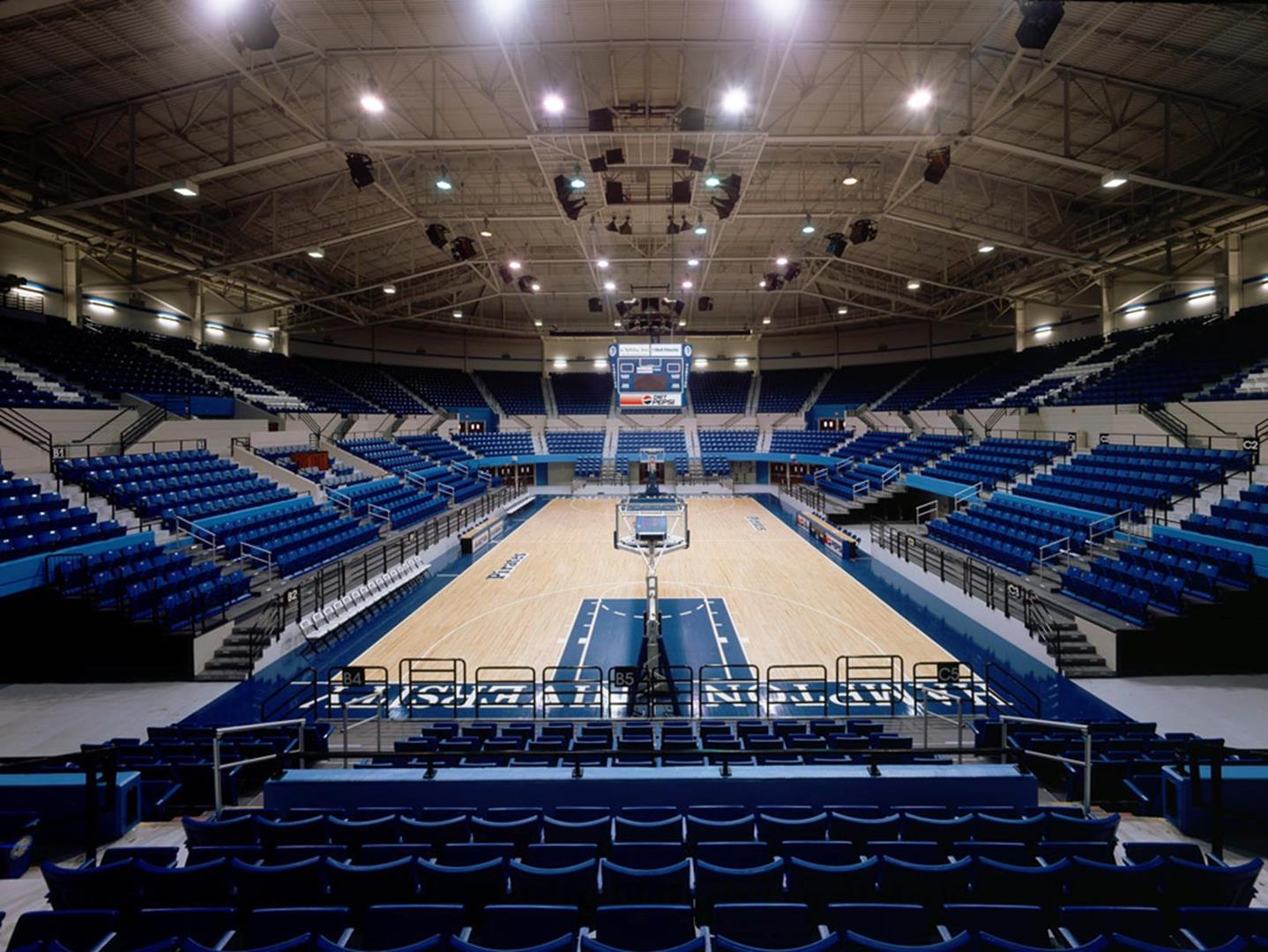 Article Name
Hampton: A Center of Sports in Virginia
Description
The city offers a variety of fun activities to go with state-of-the-art sports facilities.