Hershey Harrisburg: A Sweet Spot for a Sports Tournament
With dozens of sports tournaments successfully planned and executed each year, Hershey Harrisburg is quickly soaring to the top of the sports world.
They say that it's impossible to be in two places at once, but the charming town of Hershey and Pennsylvania's state capital, Harrisburg, is a near exception to the rule. There's something for everyone in this region of Pennsylvania, which uniquely houses a town and city with distinct characteristics. The exposure to so many sports facilities in both areas may seem overwhelming at first, but sports planners say that the Hershey Harrisburg Sports & Events Authority will guide you through every step of the process. The team employs a step-by-step strategy that first provides you with knowledge on all available facilities. Then, they will help you build relationships with local and national sponsors who share your interests. You will even be connected to hospitality experts when it's time to choose lodging and accommodations for your team. All that's left are the countless attractions located in Hershey Harrisburg—many of which celebrate the birthplace of America's favorite candy. Others are large sports complexes where the professionals play and the tranquil Susquehanna River.
Notable Recent/Upcoming Events
USJN Hershey Showcase (June 2018)
Keystone Regional Volleyball Association's Boys Atlantic Northeast Tournament (February 2018)
Beast of the East Flag Football (May 2018)
Big 26 Baseball Classic (July 19-22, 2018)
U.S. Figure Skating Eastern Sectional Synchronized Skating Championship (2002, 2014, 2017)
CVB/Sports Commissions Services Offered
Volunteer Staff
PR/Media Assistance
Signage
Site Visits
Transportation Assistance
Lodging Services
Grant Programs
Welcome Bags/Gifts
Itinerary Development
Event Planning Assistance
Click on tab to see more information about a specific facility
Pennsylvania Farm Show Complex & Expo Center
Each year, the multi-purpose Pennsylvania Farm Show Complex & Expo Center hosts a variety of exciting events, including the USJN Hershey Showcase, State Games of America, Keystone State Games and Keystone Regional Volleyball Association events. The USJN Hershey Showcase is a test of endurance, as more than 200 teams compete on 20 courts over the course of 4-days, while the Keystone Regional comprises more than 29 teams competing on 200 courts. In total, the complex houses 11 buildings with three arenas that cover 60 acres. Planners can choose from many event spaces between 28,000-172,000 square-feet. The New Holland Arena is the only room that provides seating for an estimated 7,600 people. In addition, the center has an equine barn for horse shows. Since the expo center hosts around 200 trade shows, sporting events and trade shows annually, planners are encouraged to reserve space in advance.
Sports: Basketball, fencing, indoor soccer, martial arts, volleyball, wrestling
Giant Center
The Giant Center is the regular venue for the Hershey Bears hockey team. With state-of-the-art arenas and 10,500 seats, this modern facility also holds ice shows, concerts and state high school championships. The Giant Center is the chosen venue for the U.S. Figure Skating East Sectional Synchronized Skating Championship. In terms of notable celebrities, Carrie Underwood sold out the largest show in the arena's history. Other honorable guests include the Harlem Globetrotters, American Idol Live! contestants, Donald Trump, John McCain and Sarah Palin. The Hershey Entertainment & Resorts Center upgraded the $65 million complex with a new scoreboard, LED electronics by Daktronics and production system for $4.7 million in 2016. Take advantage of all these amenities, plus club and luxury suites and special accommodations on every level. The center has been partnered with PepsiCo for over 10 years to bring tasty concessions to fans.
Sports: Basketball, cheer, ice sports, wrestling
FNB Field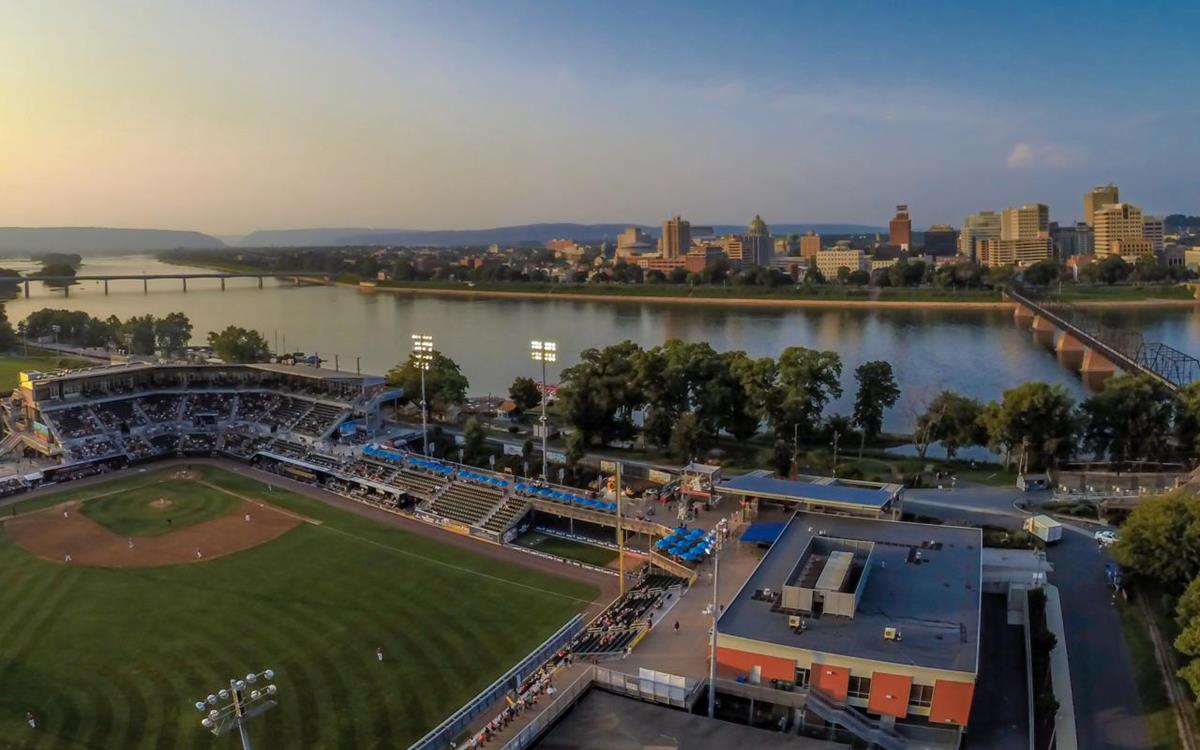 Situated in the state's capital along the Susquehanna River, FNB Field is boasts big sports names and events, like the Washington Nationals' AA affiliate, the Harrisburg Senators, the Big 26 Baseball Classic and Penn FC Soccer. At the Big 26 Baseball Classic in particular, high-school players have the chance to be scouted by professionals. FNB Field is also a part of the 62-acre City Island, which comprises a multi-purpose facility and riverside park. In 2009, FNB Field underwent a major $45 million renovation to revamp the whole complex. The stadium now houses luxury seating, a high-definition field lighting system, a "Midway" activities center for families and children, 20 seats with skyline views, a new sound system, press box with digital amenities and a reserved parking lot.
Sports: Baseball, soccer
Lebanon Valley College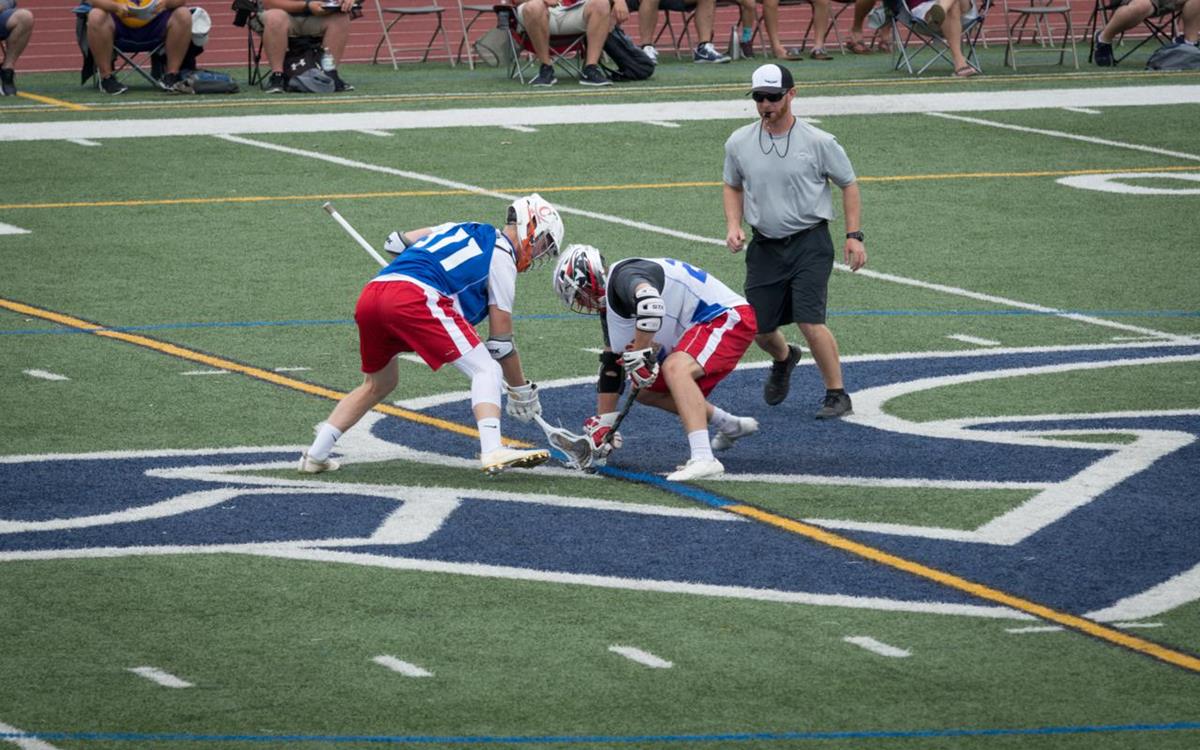 About 30 minutes away from Harrisburg, Lebanon Valley College is a great venue for planners organizing college-level tournaments. Most recently, the college held the 2018 Beast of the East Flag Football Championships, where over 120 youth-level teams from 11 states compete. Lebanon Valley has held the IMLCA National Cup for several years. Most sporting events take place at the LVC Sports Center and the Louis A. Sorrentino Gymnasium inside the Arnold Sports Center and Heilman Center. The LVC Sports Center houses a convertible four-court arena, three racquetball courts, a four lane, 196-meter track and a six-lane, 25-meter lap pool. Athletes can train in the cardio fitness center, then rejuvenate in the locker rooms' sauna and wellness pool.
Sports: Flag football
Hersheypark Stadium
Before you take a bite out of Hershey Harrisburg's attractions, catch a game at the Hersheypark Stadium. This popular venue, located between Pittsburgh and Philadelphia, is the chosen venue for high school turf sports championships, concerts and the 2017 AHL Outdoor Classic. Hersheypark also maintains historical significance, as President Dwight D. Eisenhower once rented out the facility to celebrate his birthday. Dozens concessions and local vendors are stationed throughout the stadium. The stadium seats nearly 16,000 spectators with a concert capacity of up to 30,000. Athletes will play on neatly-groomed artificial surfaces on a 213 x 536-foot field.
Sports: Turf sports
Twin Ponds East
Lauded as a top hockey destination of eastern Pennsylvania, Twin Ponds East provides facilities for tournaments and entertainment. This complex, which is one of two facilities, covers 77,000 square-feet. The facility regularly hosts the OneHockey and Hershey Jr. Bears Tournaments on its two 200 x 85-foot NHL standard size rinks and 45 x 85-foot rink, affectionately known as the "puddle." Off the ice, Twin Ponds East provides 9 locker rooms and an equipment shop to help teams prep for the game. Families will enjoy the center's namesake café and access to four party rooms.
Sports: Hockey
Hersheypark Arena
Surrounding the Hersheypark® Stadium is the Hersheypark Arena, which has been the center for ice sports for over 80 years. Built in Milton Hershey's "Great Building Campaign" during the Great Depression, the arena brought jobs and enjoyment to fans cheering on the Hershey Bears prior to their transition to the Giant CenterSM. This arena holds 7,225 people and is part of other major Hershey attractions. Visitors are invited to rent the arena for all their special events.
Sports: Hockey, ice sports
Things to do in the Hershey Harrisburg region
No matter where you go in the Hershey Harrisburg region, you're guaranteed to have an amazing time. To begin, Hershey is best known for being where Milton Hershey created the coveted Hershey's chocolate bars in the 1900s. Hershey also founded a number of facilities in his name, including Hersheypark. Visitors can indulge in all things chocolate through live entertainment and retail, not to mention the life-sized Hershey's characters dispersed throughout the park. One of Hersheypark's most visited areas is the Hershey's Chocolate World Attraction, where you can roam the park for free and go on all sorts of candy-related tours. Among these adventures, you can create your own candy bar and go on chocolate trolley tours. While you're in Hershey Harrisburg for your sports tournament, get inspired by the Hershey Bears hockey team at the Giant Center. The region prides itself on being the ultimate hockey destination, and rightfully so—the team holds more Calder Cups than any other AHL team. Not to mention, their mascot, Coco the brown bear, is a crowd favorite. During the day, catch the minor league Harrisburg Senators baseball team playing at FNB Field. Cool off from the excitement with a ride on The Pride of the Susquehanna Riverboat. This relaxing sightseeing cruise, which is in the midst of celebrating its 30th anniversary, offers group packages featuring live entertainment, dining and educational tours.
Planner Perspective
From the initial planning process through execution on race day, Hershey Harrisburg Sports & Events Authority paved the way for an amazing first-year event.  Their in-depth knowledge of local venues, relationship with key hospitality leaders and contacts with sponsors and all levels of regional government were catalysts to our success.  While HHSE represents a vibrant mid-major market, it operates like a big league DMO.
Fondo Cycling Circuit USA (Harrisburg, August 2018): Steve Meckfessel (National Series Director)
How to Get to Hershey Harrisburg
By Car: Getting to Hershey Harrisburg is a breeze, as the town and capital are conveniently located three hours away from major East Coast cities. Take I-76, I-81, I-83, the Pennsylvania Turnpike and Route 11 from destinations including Philadelphia, New York City, Baltimore/Washington DC and Pittsburgh.
By Train: Travel to the Hershey Harrisburg area via the Amtrak, which will take you through scenic routes of Pennsylvania's diverse landscapes to downtown Harrisburg.
By Air: Just 20 minutes away from the city, the Harrisburg International Airport (MDT) travels non-stop to 12 destinations over the course of 70 flights each day. This airline offers flights with Air Canada, Allegiant, American Airlines, Delta and United.
Contact Information
Company Name: Hershey Harrisburg Sports & Events Authority
Sports Sales Manager: Gregg Cook
Title: Executive Director
Telephone: 717-231-2990
Summary
Article Name
Hershey Harrisburg: A Sweet Spot for a Sports Tournament
Description
With dozens of sports tournaments successfully planned and executed each year, Hershey Harrisburg is quickly soaring to the top of the sports world.
Author