Host Your Next Sports Event in Wilmington, North Carolina
Thanks to good weather year-round and a riverfront setting that combines the city's historic charm with modern design and new attractions, along with a walkable downtown and easy access to shops, cafes and entertainment, plus three nearby island beaches, Wilmington has become a sought after destination for sports events planners.
When deciding the location for your next sports tournament, you can be paralyzed by choices. There are so many welcoming cities with quality facilities that it can be difficult to find that perfect match. Luckily, Wilmington makes this decision considerably easier. The area offers opportunities for exploration and leisure in addition to first-class venues, and who wouldn't want to wrap up a day of soccer or tennis on the beautiful Atlantic coast?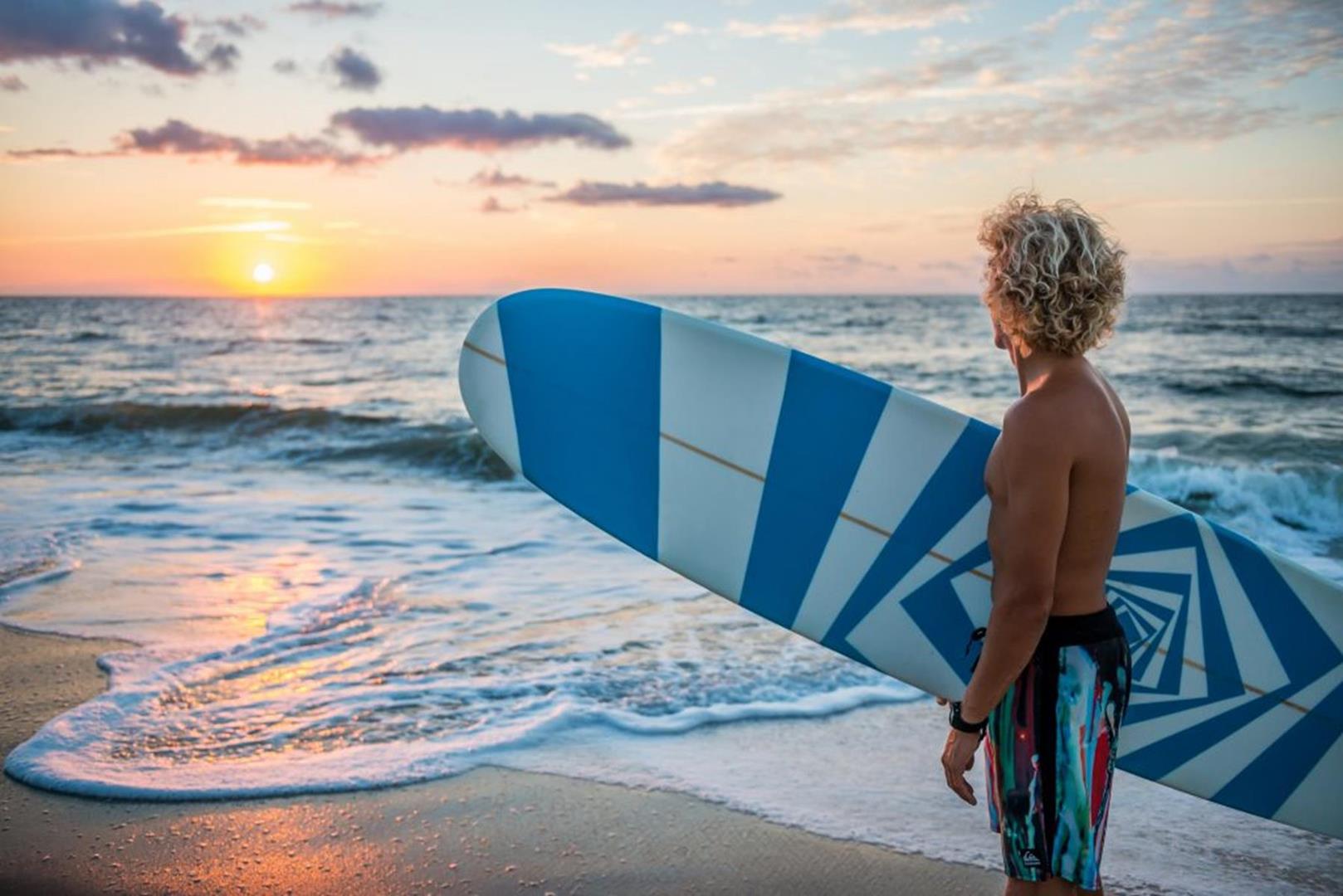 Wilmington and beaches, as the area is known, is one destination with four unique settings. Situated on the Cape Fear River, the city of Wilmington offers plenty of venues, fields and history. The beaches, all within 25 minutes of each other, are all great for watersports and a day of relaxation.
You and your guests will love the area and will likely choose to stay a few extra days. And Wilmington and beaches' experienced sports event professionals and venues are sure to give everyone a truly unique and memorable experience.
What is there to do in Wilmington and beaches?
What isn't there to do is more of the question. With a 230-block historic district and many ways to tour it by foot, boat, horse-drawn carriage or Segway, Wilmington has something to offer every taste.
Because the weather is typically beautiful year-round, you'll probably want to stay outside and enjoy it. Lucky for you, Wilmington offers outdoor cafes aplenty, as well as acre upon acre of magnificent parks. If you want to head inside, Wilmington's restaurants, museums, theaters and nightlife offer a variety of choices and live entertainment.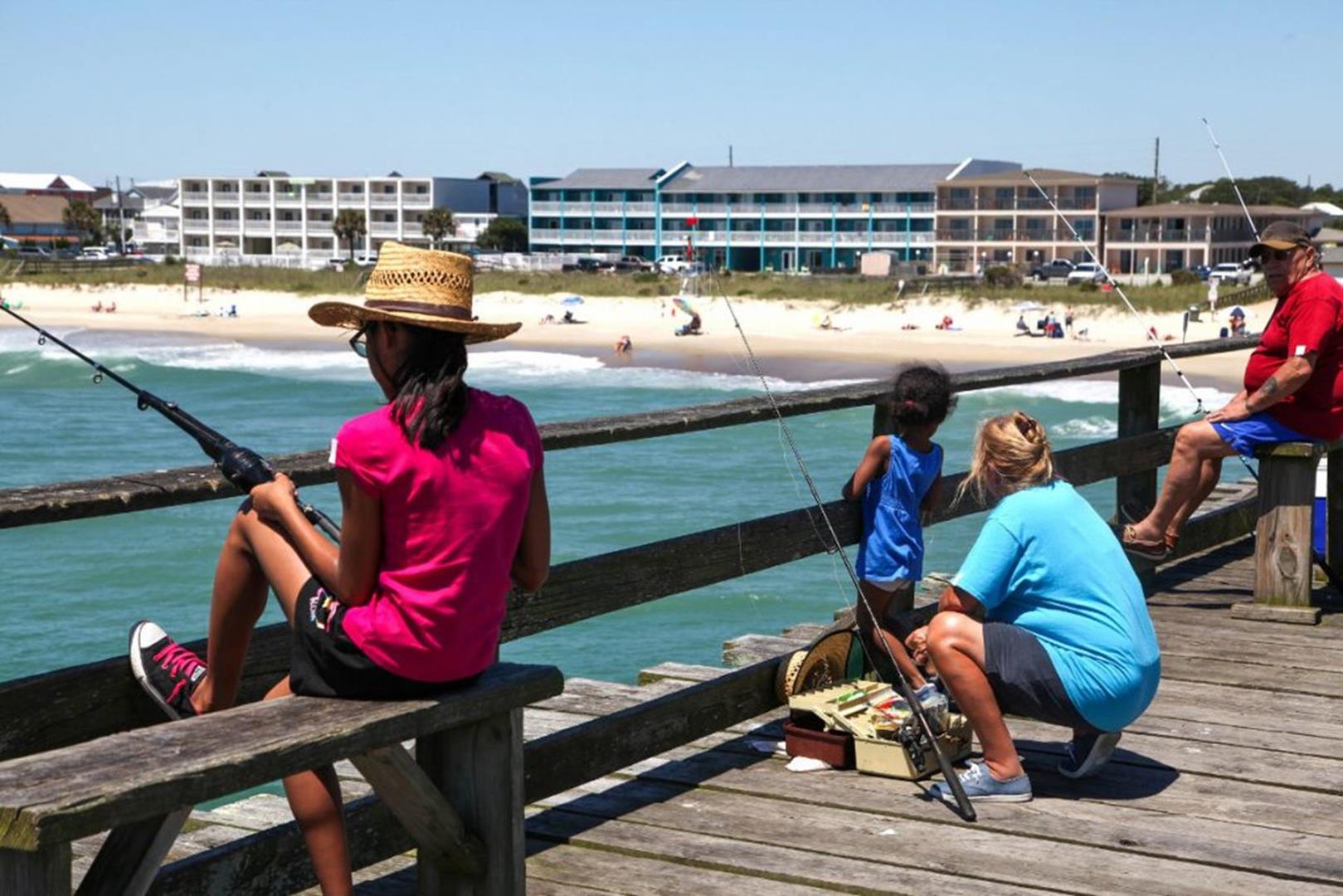 If the beach is more your speed, you're in luck. From Carolina Beach's famous boardwalk to Kure Beach's historic fishing pier to Wrightsville Beach's surfing competitions, these sandy shores offer plenty of fun and sun for everyone.
Craving some history? Check out the nearby Battleship NORTH CAROLINA, a World War II-era vessel that offers tours and experiences. Want to go down a giant waterslide? Head over to Jungle Rapids Family Fun Park. You'll be happy with your choice of Wilmington and beaches to host your next sports event. See where the water takes you.
Click the Instant Info Logo to let us connect you with Wilmington and Beaches CVB

Bree Nidds
Sales Manager
Phone: (800) 650-9064  Extension: 124
Email: bnidds@wilmingtonandbeaches.com
Website: SportsWilmington.com
---
X-Factors
Wilmington was voted America's Best Riverfront in USA TODAY's 10 Best Readers' Choice travel awards
Wilmington offers all the perks that come with a coastal destination, along with the conveniences and amenities of a big city
Sporting events held here have included the Seaside Soccer Classic, Carolina Cup and PPD IRONMAN North Carolina Presented by New Hanover Regional Medical Center
Affordability – Book off season event dates from November through March for the best savings
The Wilmington and Beaches CVB can work with hotels to determine more affordable arrival/departure patterns
Wilmington's historic river district features more than 200 restaurants, shops and attractions in the downtown area alone, most of which are within walking distance
The area hosts a wide variety of affordable festivals and special events throughout the year that may already be taking place during planned sporting events
Planner Perspective
A Wealth of Facilities to Choose From
Wilmington Convention Center
Sports: Tennis, badminton, volleyball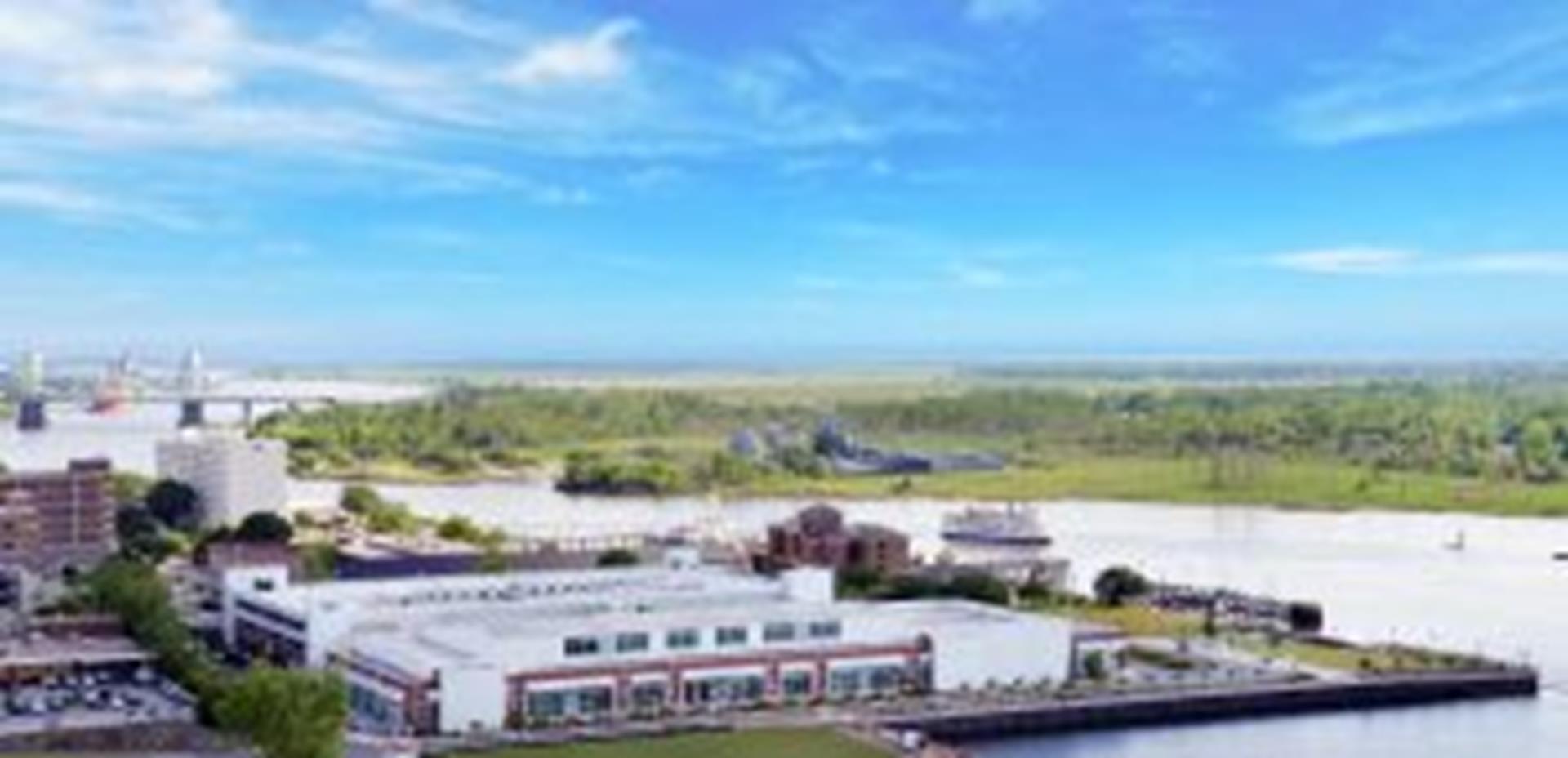 The maritime-themed, Silver LEED certified building offers meeting capabilities from 20 to 2,000 people and a variety of spaces, including a 30,000-square-foot Exhibit Hall, 12,000-square-foot ballroom, 15,000 square feet of pre-function space and 6,000 square feet of additional meeting space, along with a 12,000-square-foot waterfront event lawn. The building's architecture and interior design elements are reflective of Wilmington's shipbuilding past as a port city, including rafters that mimic a ship's hull and awnings that mimic its sails; nautical-inspired lighting fixtures with elements resembling coral, fish bones and boat propellers; and over 275 photos, postcards, watercolors, artifacts, and oils depicting Wilmington's past on display in the center's concourse areas.
Althea Gibson Tennis Complex
Sports: Tennis
With 19 outdoor hard courts, all complete with lighting, you have enough space for tennis tournaments of all sizes. The site has played host to both adults and juniors tournaments and championships, and it boasts convenient athlete amenities like ball machine rentals and a practice wall. The 1,500-square-foot clubhouse has a lounge, a meeting room and a snack counter for participants and spectators to enjoy.
Cape Fear Community College
Sports: Basketball, volleyball, soccer, golf
Why not host your next sports event in the same place where Ray the Sea Devil roams as the home team's mascot? Cape Fear Community College has the space and the venues you need to put on your event, from the 15,000-square-foot Joe and Barbara Schwartz Center to the Celebration Bermuda grass surface of the Sea Devils Soccer Stadium. The Schwartz Center can seat 1,500 people and boasts a two-court practice facility, a training room and locker rooms for athletes, as well as a concession stand and a public promenade for spectators. The soccer field measures 120 yards by 80 yards and features a state-of-the-art scoreboard that will wow everyone.
Cape Fear Regional Soccer Complex
Sports: Soccer, lacrosse
Located north of the Cape Fear River and Northeast Cape Fear River convergence, this complex boasts seven fields and locker rooms for both tournaments and league play.
Capt'n Bill's Backyard Grill
Sports: Beach volleyball
This complex provides some serious action for sand volleyball players. There are 11 fully lit sand volleyball courts to host your beach event. If any participants or spectators are looking for a good bar or restaurant between games, it's right there on-site.
Dig & Dive
Sports: Beach volleyball
This sports bar puts a major emphasis on competition, with eight full sand volleyball courts to host your next event or tournament. The restaurant has a full-service indoor bar, an outdoor Tiki bar, tons of big-screen TVs and a covered patio. Dig & Dive also offers two bocce ball courts and eight corn hole courts.
Gary Shell Cross-City Trail
Sports: Cycling, running, walking, inline skating
With 15 miles of open multi-use trails, the Gary Shell Cross-City Trail gives you a wonderful setting for your next event. The trail is mostly urban, so you'll be riding, running or skating alongside restaurants and shops. The Wade Park access to the trail provides a picnic shelter, a playground and restrooms.
Hugh MacRae Athletic Complex
Sports: Soccer
Hosting a soccer event or tournament at Hugh MacRae Athletic Complex is as easy as one, two, three … because that's how many full-sized fields there are. The complex is conveniently located adjacent to Hoggard High School, so there is plenty of parking available. It's close to several great restaurants and parks, in case participants and spectators are looking for something to do between games.
Legion Sports Complex
Sports: Baseball, softball, soccer, tennis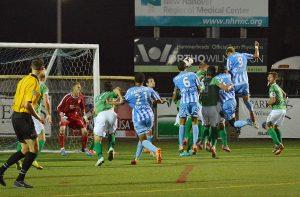 Anchored by Legion Stadium, a 6,000-seat ballpark with an artificial turf baseball diamond, Legion Sports Complex is a fantastic place to hold a sports event. Parking is a cinch, with four acres of paved lot, and fully equipped concessions can be found inside the stadium. Athletes can enjoy the home and visitor field houses, and spectators can enjoy the P.A. system that originates in the press box. Since the stadium is home to the Hammerheads, Wilmington's United States Soccer League team, you know it's a great place for a soccer game, too. Beyond Legion Stadium, the complex comprises another baseball diamond, four fully lit tennis courts and a swimming pool.
Ogden Park
Sports: Baseball, softball, soccer, tennis, football, Ultimate Frisbee
When you see its multiple venues, stunning views and perfectly kept grounds, you won't regret hosting your tournament at Ogden Park. The complex offers three baseball fields of varying sizes, a regulation-size softball field, three regulation-size football/soccer fields, a youth football stadium and nine tennis courts—all fully lit. To top it all off, the venue offers a dog park, three picnic shelters and multiple walking trails.
Olsen Park
Sports: Baseball, softball
The park's Miracle Field has a playing surface made of special rubberized turf that enables people with mobility issues to play on it. Athletes who use wheelchairs or other mobility devices have the freedom to navigate the field and even circle the bases, which are inlaid. The field can accommodate both children and adults. Beyond Miracle Field, Olsen Park also boasts five baseball/softball fields with lights, as well as two restrooms, a concession building, a vending building and a picnic shelter.
University of North Carolina at Wilmington
Sports: Baseball, softball, soccer, tennis, track and field, volleyball, cross country, swimming and diving, tennis
Trask Coliseum can seat 5,200 fans for basketball events. Brooks Field can hold 3,000 spectators to watch a baseball game on its natural playing surface with a 380-foot distance from home to dead center. Seahawk Natatorium has an eight-lane pool that measures 25 yards by 20 yards and a separate diving well that descends 17 feet with two 3-meter boards and two 1-meter boards. UNCW Soccer Stadium can hold 3,000 fans to watch a game on its regulation-size field. Boseman Field is a regulation-size softball diamond with in-ground dugouts and permanent seating. Hanover Hall boasts a cushioned maple floor that creates a great volleyball-playing environment. UNCW Tennis Complex comprises 12 asphalt courts that are constantly maintained. The Harold Greene Track & Field Complex is an Olympic-class facility with an all-weather eight-lane polyurethane track.
Wilmington Ice House
Sports: Hockey, ice skating
The Wilmington Ice House features an NHL regulation-size rink that can be used for hockey, figure skating and ice skating. The one-sheet rink is joined in the building by a viewing area, a snack bar, and a pro shop that's stocked with hockey and skating equipment. The 30,000-square-foot venue also boasts several private rooms, where you can hold meetings.
Veterans Park
Sports: Baseball, soccer, football, tennis, beach volleyball
If you're looking for a truly unique venue for your next event, Veterans Park provides it. It's a 212-acre complex that's home to a high school, middle school, performing arts center and sports venues for all ages. There are six total baseball fields—four Little League fields, a middle school field and a high school field. There are two regulation-size soccer fields, plus three more regulation-size soccer/football combination fields (four of the fields are fully lit). With nine fully lit tennis courts and two full-size sand volleyball courts, Veterans Park is ready and able to play host to a wide array of fun events and tournaments.
How do I get to Wilmington and the Beaches?
Wilmington, N.C., and its island beaches is North Carolina's most accessible coastal destination.
By Car:  The Wilmington area is easy to get to by just pointing your car toward the middle of the East Coast. I-40 runs right into Wilmington and other major roads like I-74 and I-95 will get you close.
By Air: Wilmington International Airport is conveniently located just a few miles from Downtown Wilmington, and you can use major airlines like American and Delta to fly in. From there, you're a quick cab ride or rental car away to your tournament.
Summary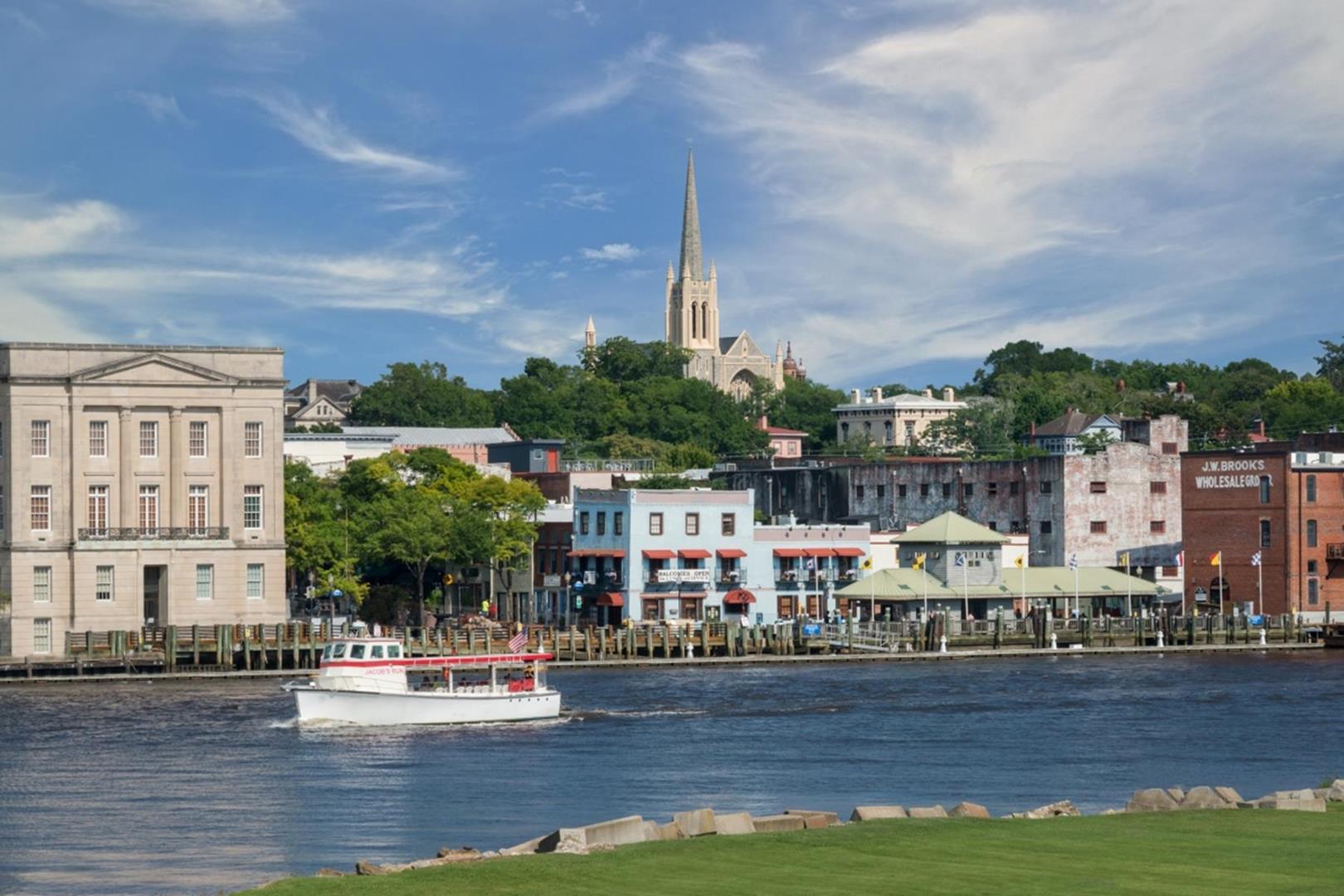 Article Name
Host Your Next Sports Event in Wilmington, North Carolina
Description
With a city full of historic charm, three nearby beaches and great sports venues at practically every turn, Wilmington and beaches is the perfect choice for your next sports event or tournament.