Huntsville's Sports are Out of This World
This Alabama city is internationally acclaimed as a center for aerospace technology, and is now making a name for itself in the wide world of sports
Selecting a destination for your sports event requires careful consideration of all that a particular region has to offer. This includes everything from the food that players and coaches will have to choose from, to the exciting list of entertainment ideas for time spent off the field. You want a place that has it all: the venues, the fun, the food, the culture. Why not make this event one for the record books? Fortunately, the city of Huntsville has you covered. This innovative, vibrant Alabama city has been ranked among the top 10 places to live in the county by U.S. News, and is the ideal destination for those sports planners looking for a city that exudes professionalism and a passion for sports.
Notable Recent/Upcoming Events
Alabama State Games (June 8-10, 2018)
Alabama High School Soccer Championships at John Hunt Park (May 10-12, 2018)
Southern Zone Long Course Swimming at HSV Aquatics Center (July 31- August 4, 2018)
Elevate The Stage Gymnastics at Von Braun Center (March 9-11, 2018)
Alabama High School Wrestling Championships at Von Braun Center (February 15-17, 2018)
CVB/Sports Commissions Services Offered
Volunteer Staff
PR/Media Assistance
Signage
Site Visits
Transportation Assistance
Lodging Services
Grant Programs
Welcome Bags/Gifts
Itinerary Development
Event Planning Assistance
Click on tab to see more information about a specific facility
Huntsville Aquatics Center
The $22.5 million Huntsville Aquatics Center is one of the premier facilities in the nation, and the only one in the Southeast with two 50-meter competition pools under the same roof. The main pool has grandstand seating for 1,400 and deck space for more than 400 swimmers. There are two 3-meter and two 1-meter diving boards in the Legacy Pool, the secondary competition pool, which has motorized rollback roof and sundeck. Appropriately, Huntsville Aquatics Center was named 2017 Facility of the Year by the Alabama Recreation and Parks Association in its first year of existence, and has already hosted numerous local, state and regional meets.
Sports: Swimming, diving
John Hunt Park
For those planning a soccer event in the region, look no further than John Hunt Park. As host of the Alabama High School Soccer Championships in May 2018, this impressive venue is no stranger to large-scale events. Set on over 400 acres, the park features 2 championship grass fields along with 21 additional fields. The two championship fields offer seating for 2,000 and set between them is a multi-level building that houses a second level sky box. Inside the park you will find all the amenities you'll need to put on the perfect event, including concessions, restrooms, and plenty of parking. As is a theme around Huntsville these days, innovation is coming to John Hunt Park and making things bigger and better than ever. Athletes and coaches can expect a versatile 10k cross country course, an expanded tennis center, the addition of 12 sand volleyball courts, and many more improvements planned in the years to come.
Sports: Soccer, cross country, sand volleyball, tennis
Robert Trent Jones Golf Trail at Hampton Cove
The links at Hampton Cove are nothing short of stunning, with a landscape that varies widely and makes for exciting game play. Each of the three courses that make up the 54 holes offer unique challenges for players of all abilities. The Highlands Course takes players along a scenic trail complete with its notable old mule barn, while the Short Course and River Course offer players a nice challenge with water on 11 and 16 of the holes, respectively, and the latter is without a single bunker. Sports planners looking to host an event at Hampton Cove will be pleased to know that this is prestigious facility has hosted events as part of the LPGA and PGA Tours, as well as public tournaments.
Sports: Golf
Von Braun Center & Propst Arena
With its gorgeous lakeside setting central location in Huntsville the Propst Arena and adjacent Von Braun Center offer sports planners just what they need: space. And lots of it. Propst Arena is a multi-level 8,000-seat arena that features a 110′ x 212′ floor and two LED video boards to bring a state-of-the-art feel to any event. It's perfect for hosting basketball tournaments, indoor football leagues, and hockey games, and players will love feeling like professionals as they step foot into the luxurious lobby and make their way onto the floor. The Von Braun Center, situated on the same site, is the premier events space in Huntsville and great for those planners who need a bit more space. Over 15,000 sq. ft. of meeting space makes up just a fraction of the whopping 350,000-plus sq. ft. of multipurpose space available to event planners for sports such as gymnastics, wrestling, and more. The sky is the limit when planing an event at Propst Arena and the Von Braun Center!
Sports: Basketball, gymnastics, indoor football, hockey, figure skating, soccer, wrestling
Louis Crews Stadium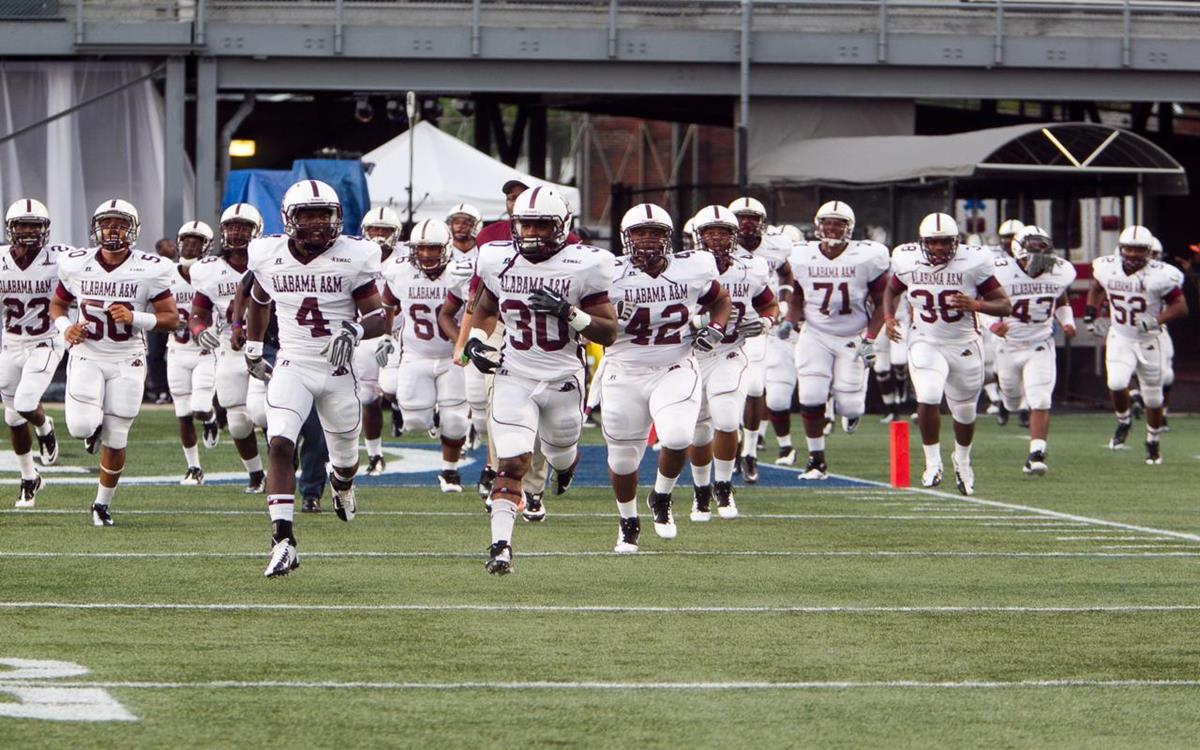 From local high school football games to Alabama A&M Bulldogs football games, Louis Crews Stadium hosts it all. This massive 21,000-seat, artificial turf stadium is just a 10-minute drive north of downtown Huntsville in the town of Normal, on the vibrant Alabama A&M campus. It also stands as the state's sixth-largest stadium – which is no small feat when you consider the location. Alabama is a football Mecca, situated in the heart of college football's Southeastern Conference and on any given fall weekend you will find fans across the state cheering loud and proud. For events at the stadium, there is a two-level press box capable of holding up to 30, and 19 sky boxes for 16-50 people each, two locker rooms, concessions, and ample parking.
Sports: Football
Milton Frank Stadium
For sports planners looking to host games or tournaments in Huntsville, Milton Frank Stadium is an excellent choice, and consistently a top pick among local middle and high schools for sports such as football, soccer, and track and field. Inside the stadium, which hosts the Special Olympics for Madison County each year, you'll find an artificial turf field as well as a new track and plenty of meeting space. In 2011, this 12,000-seat stadium underwent renovations to install all new entrances, fences, gates, scoreboards, locker rooms, restrooms, and concessions – so you can be sure that the facilities at Milton Frank Stadium are top of the line for players, coaches, and fans alike.
Sports: Football, soccer, track and field
Wilcoxon Iceplex
As the only facility of its kind in Huntsville, you can be sure that the service and amenities you will receive when planning an event at the Wilcoxon Iceplex are top notch. In 1991, the Iceplex moved into its current home, and has been hosting local and regional events for the community ever since. Inside you will find not one but two National Hockey League regulation rinks of 200′ x 85′ and seating for up to 1,000, along with a pro shop, concessions, and 3 meeting rooms. For any ice-related event you plan on hosting in the Huntsville area, look no further than the Wilcoxon Iceplex.
Sports: Hockey, figure skating, curling
Things to do in Huntsville
Huntsville earned international recognition during the 1960s, when the U.S. government sent a team of German rocket scientists to the area and opened a NASA center. It was here that the Saturn V, the rocket that sent astronauts to the moon, was created. Today, Huntsville is still a center for aerospace engineering with the presence of NASA and other tech industries. In recent years, Huntsville has undergone a revitalization that has resulted in the creation of more entertainment and cultural options, arts districts, craft breweries and restaurants, and more. It is the ideal place for both players and their coaches and chaperones to spend time exploring and making memories.
A trip to Huntsville would not be complete without a trip to the U.S. Space & Rocket Center – probably the closest you can get to space while still standing on solid ground. Spend a day touring this exceptional facility and learn about the history of space exploration and the U.S. space program. The Space Shot is a liftoff simulator that shoots riders 140 feet in a heart-pounding 2.5 seconds, and allows them to experience a quick feeling of weightlessness just as astronauts would feel when launching into space. Try this or any number of other museum simulators for a thrilling day.
As was said before, Huntsville has really undergone a revitalization in recent years, and one of the many new attractions to come of this has been the Lowe Mill ARTS & Entertainment. Located just outside of downtown in a former cotton mill, this is in fact the largest privately owned arts space in the U.S. Over 200 artists have studio space here, and there are six fine art galleries, a theater, and performance venues. Kids can take part in art classes while adults can attend a yoga class, learn to swing dance, take a sewing course, and so much more!
If you're looking for another venue great for large groups, head to Bridge Street Town Centre. This upscale shopping center offers visitors access to 80 shops and restaurants, in addition to a Cinemark movie theater that is the perfect place to unwind. And if you're planning an event with younger travelers, don't miss a visit to EarlyWorks Children's Museum, where children are free to run, climb, play, and explore in all of the interactive museum's exhibits.
Huntsville is always looking to the future, and the spirit of innovation continues to shine through everywhere you look. Currently in the works and set to open in 2022, MidCity Huntsville is poised to be a focal point of this diverse Alabama community, offering an entertainment and cultural experience unlike any other in the region. Fortunately for visitors, one of MidCity's offerings, TopGolf, is already open to the public, and Dave and Busters and High Point Climbing and Fitness are scheduled to open in 2019. All three of these entertainment centers are perfect for groups looking to kick back and have some fun, and also make for great celebration zones after a big game.
Our Commitment
We're as proud of our teamwork as you are of yours. An event in Huntsville brings together all aspects of our sporting community to assure that it's a major success, from lodging services, first-class facilities, event management and the support and encouragement from community and civic leaders. We not only have outstanding places to play and spaces to stay, but Huntsville is rich in attractions for families and visitors. The Huntsville/Madison County Convention & Visitors Bureau is eager to team with you to show you all that we have to offer, and provide a memorable event for athletes, coaches, fans and families.
Huntsville/Madison County CVB: Mark McCater (Convention Sales Manager)
How to Get to Huntsville
By Car: Huntsville lies at the confluence of several major highways. Just to the west of the city is I-65, which connects to Nashville about two hours to the north and Birmingham an hour and a half to the south. US-72, which bisects Huntsville, will take you to and from Memphis to the west and get you on the road to Atlanta before merging with I-75.
By Plane: Huntsville International Airport is just a 15-minute drive from downtown and is the perfect place for visitors looking to connect to Huntsville from destinations such as Atlanta, Dallas, Charlotte, Washington D.C., Houston, Chicago, and many more.
Contact Information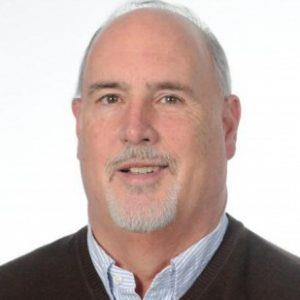 Company Name: Huntsville/Madison County CVB
Sports Sales Manager: Mark McCarter
Title: Convention Sales Manager
Telephone: 256-551-2334
Summary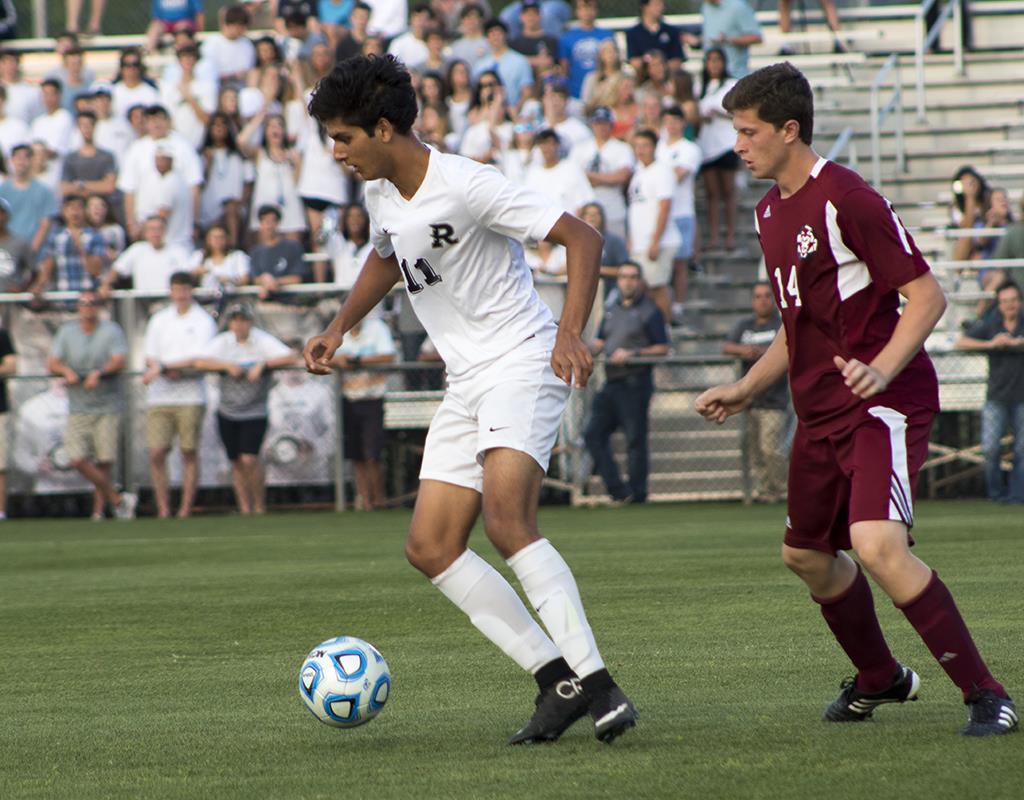 Article Name
Huntsville's Sports are Out of This World
Description
This Alabama city is internationally acclaimed as a center for aerospace technology, and is now making a name for itself in the wide world of sports
Author