Let's start with a riddle: What has 340 square miles, tons of opportunities for fun, easy access to a major American city, multiple state-of-the-art sports complexes, and the local expertise necessary to help you host your next sports event or tournament?
OK — time's up. It's Cobb County, Georgia! Don't worry — you'll get it next time. Because when you visit Cobb County once, you never forget it.
Cobb County calls itself Atlanta's sweet spot, and it's easy to see why. The area, which sits just 10 miles northwest of the city, has the culture, convenience and class to appeal to every visitor. With its ample adventure and leisure opportunities and its easily accessible location, it's a hidden-in-plain-sight jewel, just waiting for you and your event to take advantage of all it has to offer.
And it has plenty to offer in terms of hosting sports events. Cobb Sports Alliance can help you with coordinating facilities, hotels and itineraries. It can arrange site visits and PR assistance. And it can offer a multitude of wonderful facilities that will enable you, your participating athletes and your spectators a world-class experience.
So, is there stuff to do in Cobb County?
Cobb County is 10 miles north from all the attractions of downtown Atlanta. But if you want to stay in the county, you'll still find tons of opportunities for fun and adventure. Scream your head off on a roller coaster at Six Flags Over Georgia. Go for a walk, run or hike on the scenic Silver Comet Trail. Tour a Civil War battlefield at Kennesaw Mountain National Battlefield Park. Or try to land an ollie at Kennesaw Skatepark.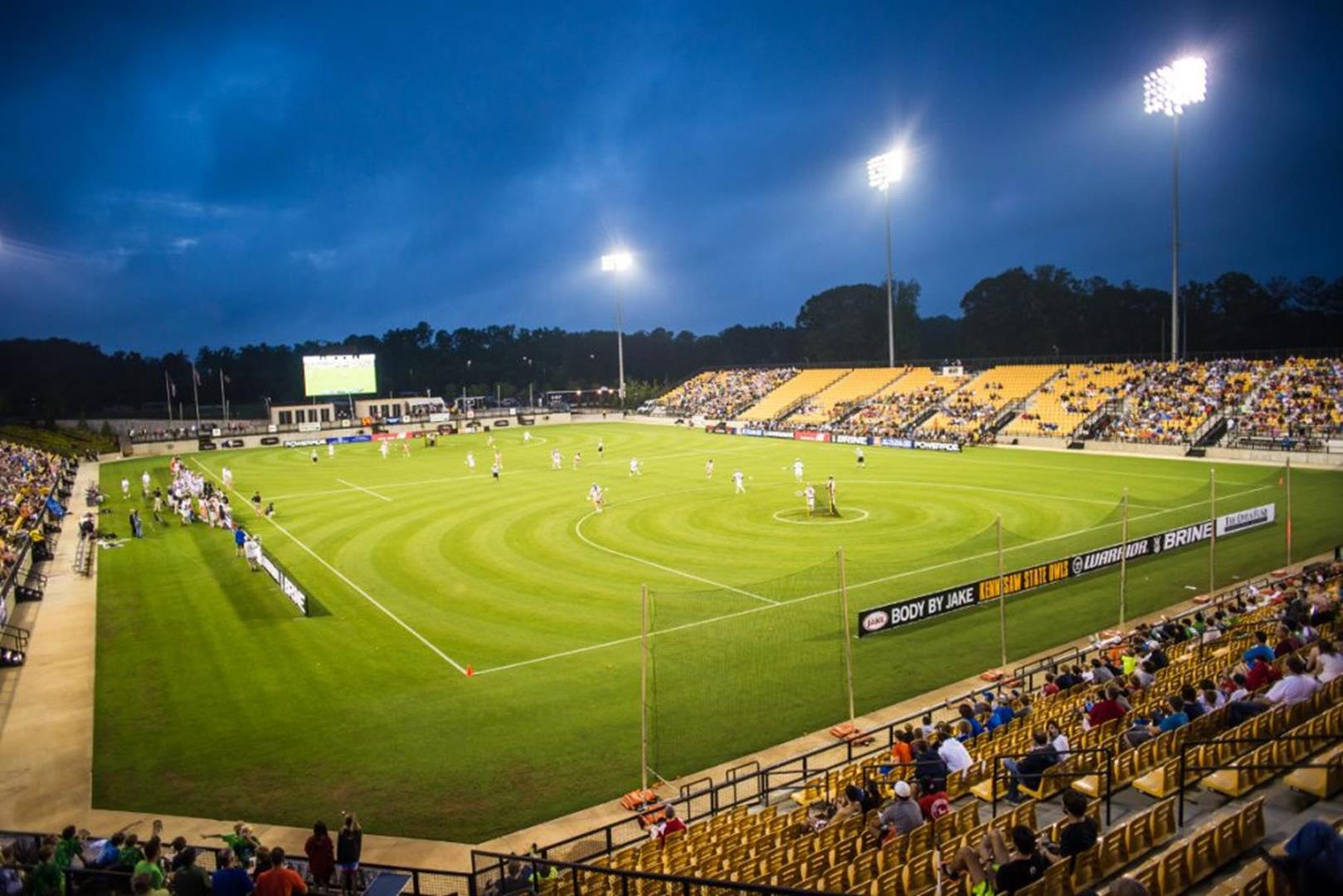 Of course, if you're looking for less effort and more leisure, Cobb County has you covered, too. You can catch a concert or Broadway show at the Cobb Energy Performing Arts Centre or stroll around the Marietta Square. Or you can treat yourself to food, drinks and atmosphere at any of the area's 300-plus restaurants, which offer everything from classic Georgia barbecue to fresh seafood, from fine and elegant to rustic and down-home. Whatever you're looking for, you can find it in Cobb County.
---
X Factors
Coordination of sporting facility
Coordination of hotel packages
Discount packages to restaurants and local attractions
Social Media Platforms – Facebook, Instagram, Twitter
PR/Media assistance
Site Visits
Develop customized itineraries
Distribution of Marketing and Promotional Collateral
Signage
Liaison assistance with local suppliers
Choose from a Tempting Variety of Sports Facilities
Kennesaw State University Sports and Entertainment Park
Sports: Football, soccer, volleyball, track and field, flag football, lacrosse, rugby
KSU Sports and Entertainment Park in Kennesaw boasts Fifth Third Bank Stadium, an 8,300-seat arena that can host football, soccer and lacrosse games on its regulation-size field, and can keep spectators happy with all the typical amenities you would expect from a large, modern sports arena. It has The Perch, which comprises three lighted synthetic fields, one natural-turf field, four sand volleyball courts and an NCAA-regulation track. The park also offers The Track, an eight-lane Rekortan-surfaced track with a water pit for steeplechase and separate areas for field events. Within its 88 acres are numerous concession options, a walking trail, a lake and concert venues.
Al Bishop Softball Complex
Sports: Softball
Recently renovated complex in Marietta offers five softball fields that play host to about 2,500 tournament games and another 2,000 league games annually. With a control building, a picnic pavilion and parking aplenty, the Al Bishop Softball Complex is more than capable of hosting your next event.
Lost Mountain Park
Sports: Softball, baseball, football, soccer, fishing, tennis
This park in Powder Springs offers eight softball fields, one baseball field, two football/soccer fields, 12 tennis courts and two fishing ponds. In addition, it boasts three concession buildings, two playgrounds, three picnic pavilions, batting cages and walking tracks. It's the perfect place to host an event.
McEachern High School
Sports: Football, soccer, marching band
Walter H. Cantrell Stadium, located at McEachern High School in Powder Springs, could put a lot of college stadiums to shame. For one thing, it can seat up to 12,500 people. For another it includes a high-definition video scoreboard and sound system. And if that isn't enough for you, it offers a luxury press box with private viewing areas and an adjacent field house with locker rooms.
Wild Horse Creek Park
Sports: Softball, baseball, football, soccer, BMX, equestrian, fishing, tennis
Powder Springs' Wild Horse Creek Park offers six softball fields, four tennis courts, a baseball field, soccer/football field, brand new BMX track and equestrian facility. The park also has five concession buildings, walking trails and a horseshoe pit.
Tramore Park
Sports: Soccer
With 11 soccer fields, Tramore Park in Austell is the perfect place to host a large soccer tournament or event. There is plenty of space to hold multiple games at once. And with its restroom and concession facilities, your spectators will be comfortable all day long.
Noonday Park
Sports: Soccer, football, BMX
Noonday Park in Kennesaw has 12 soccer fields, two hybrid football/soccer fields and two practice fields. In addition, it offers a BMX track, two concession buildings and a pavilion. If kids need something to do, there's a playground. And if you need a place to plan the details of your event, the venue offers a meeting room.
Mud Creek Soccer Complex
Sports: Soccer, football, lacrosse, ultimate frisbee
This venue in Marietta offers three full-size fields and two half-size fields for your next tournament or event. The concession and restroom building comes with a breezeway and the complex is easy to get to. The complex has ample parking, a walking track and playground.
Kennesaw Skatepark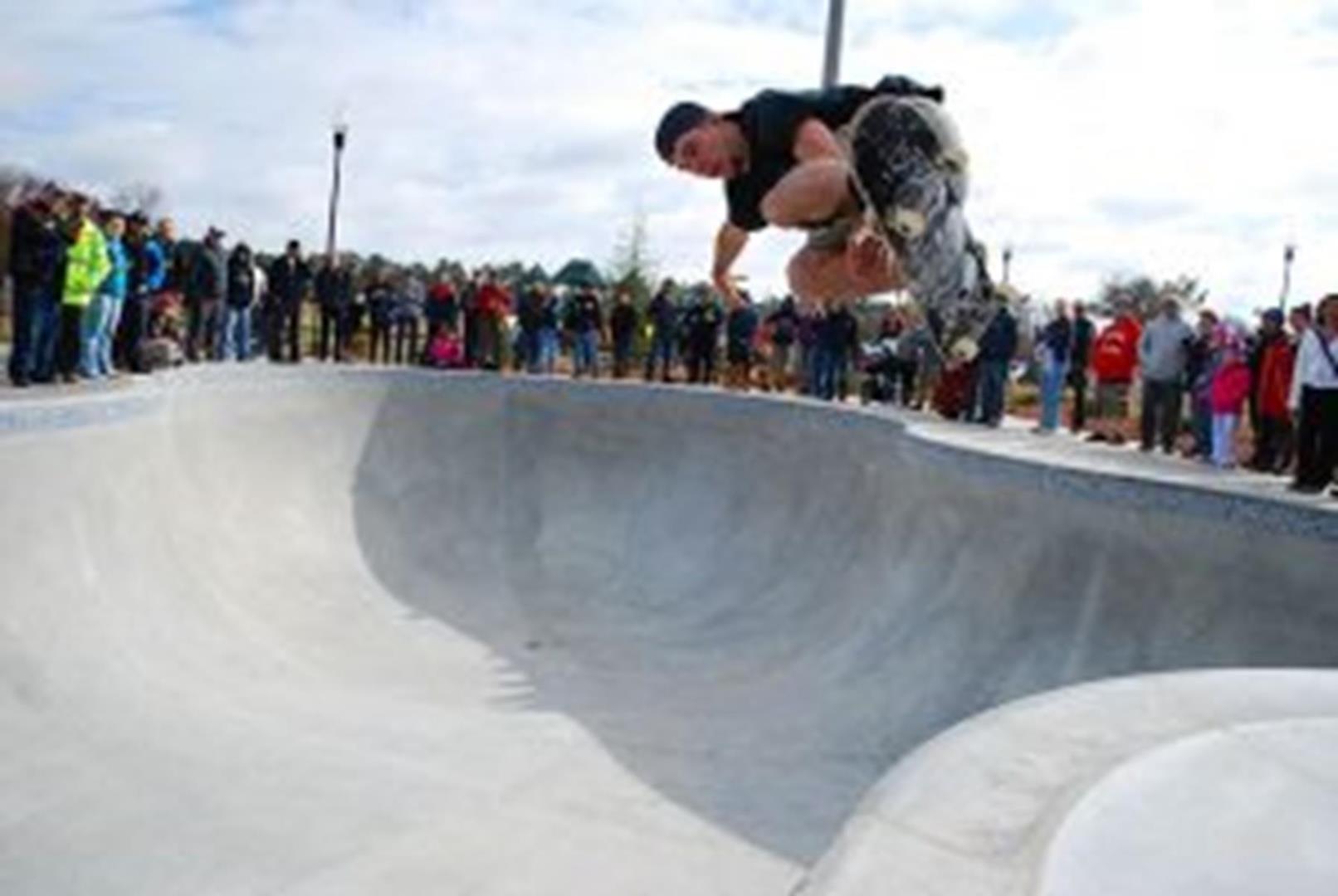 Sports: Skating
What are you looking for in a skateboarding venue? If you want space, Kennesaw Skatepark has 40,000 square feet of skating space. If you want flawless design, how about the fact that Street League founder Rob Drydek helped design this place and California Skateparks built it? If you want a pro-style experience, this park boasts the same ramps, obstacles and rails that professional skaters ride in major competitions, plus a 10-foot pool and a huge flow bowl.
How do I get to Cobb County?
Cobb County is conveniently located just outside Atlanta.
By Car: Just point the wheel toward Atlanta and you'll be in Cobb County in no time. Your best bets will likely be to take I-20, I-85 or I-75 to get there. If you find yourself in Atlanta proper, head northwest about 10 miles and you've reached Cobb County.
By Air: Cobb County is only about 25 miles away from Atlanta's Hartsfield-Jackson Atlanta International Airport — the world's busiest airport, which accommodates most major airlines.