Kissimmee, Florida: A Sports Dream Come True
Warm weather and sunshine invite year-round play, and nearby attractions make Kissimmee a fun-filled escape for both athletes and spectators.
What Makes Kissimmee a Great Sports Destination?
In one word, magic. That's not to say that your sports event will magically plan itself and go off without a hitch, but it might feel like it. A sports event in Kissimmee puts teams right in the center of the Florida action. The destination offers elite sporting venues amidst top attractions and beautiful scenery, making it an ideal spot for players and spectators. The region boasts great weather, so teams can play here all year long—no matter the sport.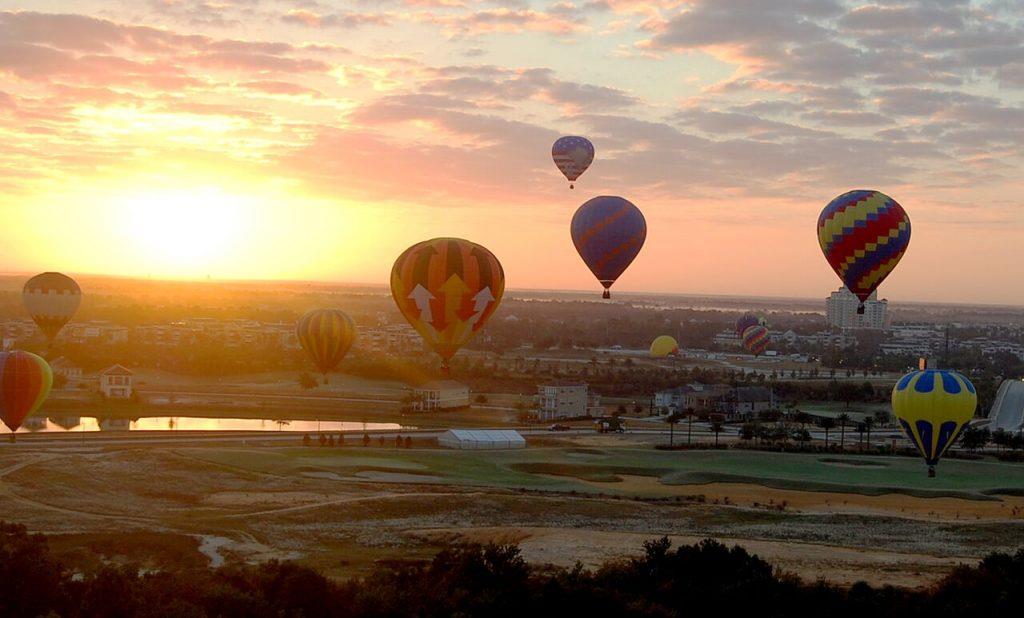 This leading sports destination has welcomed thousands of athletic tournaments and sporting events, from state basketball championships to USL Pro games. With such a long list of premier events, Kissimmee clearly has what it takes to handle any kind of competition. The Kissimmee Sports Commission puts your needs first, and is prepared to handle everything from volunteer coordination to social media promotion for your event.
From Make Believe to Reality in Kissimmee
When you think of Kissimmee, the phrase "something for everyone" definitely applies. The list of possibilities will surprise and thrill your sports team, as well as any family or friends along for the ride.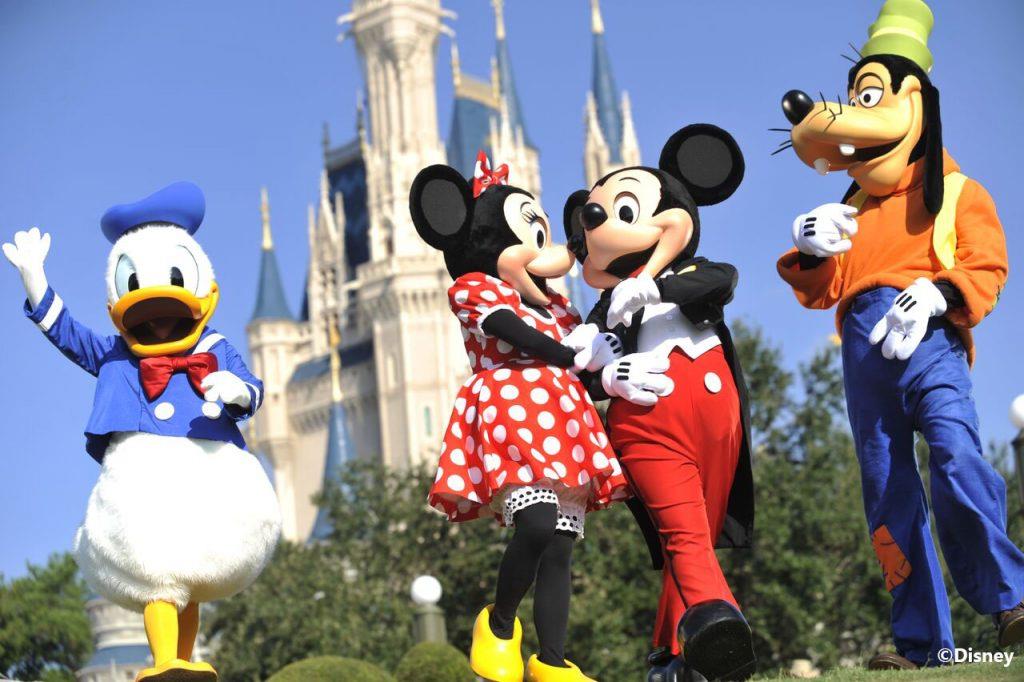 In Kissimmee, the adrenaline rush and the thrills don't stop on the playing field. From soaring to new heights to splashing around at a nearby waterpark, the destination is home to unrivaled entertainment options. If your group loves theme parks, then you're in luck because Kissimmee puts you close to some of the best theme parks in the country such as Walt Disney World® Resort, Universal Studios® and SeaWorld®.
Kissimmee has several noteworthy sites to visit, attesting to its rich cattle ranching roots and unforgettable historical experiences. Travel back in time at the Osceola County Historical Society's Pioneer Village and walk through authentic structures which once upon a time stood in different parts of the destination. Nature lovers can step into Florida's native lands where they can canoe under canopies of towering cypress trees at the Paddling Center or explore the headwaters of the Florida Everglades on a Wild Florida airboat ride around the destination's pristine lakes.
Let us connect you with Kissimmee Sports

John Poole
Director of Sports Marketing and Development
Phone: 407-569-4838
---
X Factors
Full-service planning and support
Volunteer and event staff recruitment
Accommodation assistance
Publicity support
Social media outreach to more than one million followers
Planner Perspective
When it comes to tournament locations, world-class anglers on the Walmart FLW Tour demand world-class fishing and facilities. Kissimmee delivers both with Big Toho Marina and Kissimmee Lakefront Park on Lake Toho. There is no better tournament destination.

– Kathy Fennel, President of Operations, FLW
Versatile Facilities Accommodate All Levels of Play
ESPN Wide World of Sports
Sports: Football, basketball, karate, archery, baseball, softball, tennis, cross country, track & field

Located at Walt Disney World Resort, the 255-acre ESPN Wide World of Sports Complex hosts more than 350 events each year. With nine venues, the complex can host nearly every sport, from football and basketball to karate and archery. The 9,500-seat Champion Stadium is the spring training home of the Atlanta Braves. The complex also includes two multipurpose arenas, HP Field House and Jostens Center, which offer seating capacity of 6,200; 17 multipurpose fields at Hess Sports Fields with four professional baseball fields and six fields at the softball Diamondplex; 10 tennis courts at Centre Court Stadium; a cross country course; and a track and field complex designed with professional specifications. The complex is planning on opening its doors to a new indoor venue space with seating capacity of around 8,000 spectators. The space is expected to open early 2018.
Osceola Heritage Park Complex
Sports: Equestrian, rodeo, basketball, football, BMX, cheerleading, gymnastics, volleyball

The climate-controlled, 8,300-seat facility can accommodate a wide variety of events ranging from rodeo and horse shows to basketball, indoor football, BMX, cheerleading, gymnastics, and volleyball. The facility has hosted the Ram National Circuit Finals Rodeo, Sunshine State Basketball Championship and AAU Basketball. It seats 8,300 spectators and has the floor capacity for up to 3,500 additional seats.
Austin Tindall Regional Park
Sports: Rugby, football, soccer, lacrosse, field hockey, ultimate Frisbee, cheerleading
Austin-Tindall Regional Park offers eight exceptional multipurpose fields that welcome more than 30,000 professional and amateur athletes annually, playing rugby, football, soccer, lacrosse and everything in between. It has previously hosted the American Youth Football and Cheer National Championship and Major League Soccer training. The facility features five lighted, regulation soccer fields, three practice soccer fields and bleacher seating for 1,500 spectators. Expansion plans scheduled for next year will include additional lighting, concessions and stadium seating.
Osceola County Stadium
Sports: Baseball, softball
Home of Atlanta Braves Minor League Affiliate Florida Fire Frogs, Osceola County Stadium is one of the most "fan-friendly" parks in Florida's Grapefruit League and a favorite of tournaments and camps. It seats 5,300 in the primary stadium, and features a five-field satellite system and two "half" fields, two covered dugouts per field, six batting cages and an MLB clubhouse with state-of-the-art facilities.
ChampionsGate Sports Field Complex
Sports: Soccer, lacrosse

Opened in 2014, these professionally maintained fields sit adjacent to a AAA Four-Diamond Resort. ChampionsGate has played host to the North American Caribbean Rugby Association and has been used for Major League Soccer pre-season training. It includes eight regulation fields with electronic scoreboards, a clubhouse with concessions and flexible bleacher options.
Osceola County Softball Complex
Sports: Softball

The official Eastern training facility for America's Olympic Gold Medal winning Women's Softball team, Osceola County Softball Complex is an award-winning facility, including recognition as Complex of the Year by the United States Specialty Sports Association. It features five lighted softball fields, all built to U.S. Softball regulations, two covered dugouts per field, electronic scoreboards, eight-station batting cages and 500-seat bleachers per field.
Lake Toho & Lakefront Park
Sports: Fishing

Home to some of the best bass fishing in the world, Lake Tohopekaliga, or "Lake Toho/Big Toho," hosts world-class fishing tournaments throughout the year. The Fishing League Worldwide, Paralyzed Veterans of America Tour and the Bass Southern Open have all been held there. The 18,800-acre lake includes a marina, event lawns, pavilions, open stage and fishing piers, as well as parking for 200 cars.
Kissimmee Civic Center
Sports: Basketball, volleyball, weightlifting, boxing

Kissimmee Civic Center houses a full gymnasium, meeting rooms, locker rooms and exhibit space for a multitude of private, public and athletic functions, with available arena seating for 3,000 and meeting room seating for over 400. This athletic facility can be adjusted to accommodate basketball, volleyball, weightlifting, boxing and more.
In the Heart of it All
Kissimmee is conveniently located in central Florida and is minutes south of Orlando and its attractions.
By Car: Kissimmee is located just off West U.S. Highway 192, the primary corridor of the area, and is also accessible by Florida's Turnpike.
By Air: With three airports serving the area, Kissimmee is incredibly easy to reach from nearly every part of the country. Most major airlines fly to Orlando International Airport, which is only 20 minutes from Kissimmee. Additional flights arrive at Orlando Sanford International Airport, less than hour away, and Kissimmee Gateway Airport, the closest airport to the major theme parks and convention centers.
Summary
Article Name
Kissimmee, Florida: A Sports Dream Come True
Description
Warm weather and sunshine invite year-round play, and nearby attractions make Kissimmee a fun-filled escape for both athletes and spectators.