There are few places in the world that offer as much entertainment, attraction and luxury compared to Kissimmee, Florida. From world renowned resorts such as Walt Disney World and Universal Studios, to athletic facilities like ESPN's Wide World of Sports Complex, Kissimmee is smack-dab in the middle of adventure.
Allow Kissimmee to highlight your travel experience with its list of dining options, attractions and quality hospitality. Kissimmee prides itself in hosting numerous events ranging from the NXL World Paintball Championships in November to the Flag Football World Championships scheduled for next year. The American Youth Football & Cheerleading Championships will return with significant praise from American Youth Football President, Joe Galat.
"American Youth Football, the world's largest football event, looks forward each year to being hosted by the Kissimmee Sports Commission," Galat said. "American Youth Football and Kissimmee Sports Commission have teamed up to create the perfect experience, allowing us to win 'Best Amateur Sporting Event of the Year' for the 2019 Sports Tourism Excellence Awards."
Notable Recent/Upcoming Events
NXL World Paintball Championships (November 7–10, 2019)
American Youth Football & Cheerleading Championships (December 8–15, 2019)
RussMatt (February 14 – March 31, 2020)
Flag Football World Championships (January 17–20, 2020)
Tropical 7's Rugby (April 10–11, 2020)
CVB/Sports Commissions Services Offered
Volunteer Staff
PR/Media Assistance
Signage
Site Visits
Transportation Assistance
Lodging Services
Grant Programs
Welcome Bags/Gifts
Itinerary Development
Event Planning Assistance
Click on tab to see more information about a specific facility
ESPN Wide World of Sports Complex
Opened in March of 1997, $13.50 from adults and $10.00 for children grants admission to the 220-acre complex that features nine venues, as well as a chance to attend one of numerous amateur and professional sporting events hosted throughout the year. Within the Walt Disney Resort in Bay Lake, Florida lies the event center that includes a 9,500-seat baseball stadium, a 5,000-seat gymnasium, a 10-court tennis complex and much more that will surely pique a sports fan's interest.
Sports: Basketball, football, soccer, baseball, softball, tennis, cross country, cheerleading, dance, track and field
Osceola Heritage Park Complex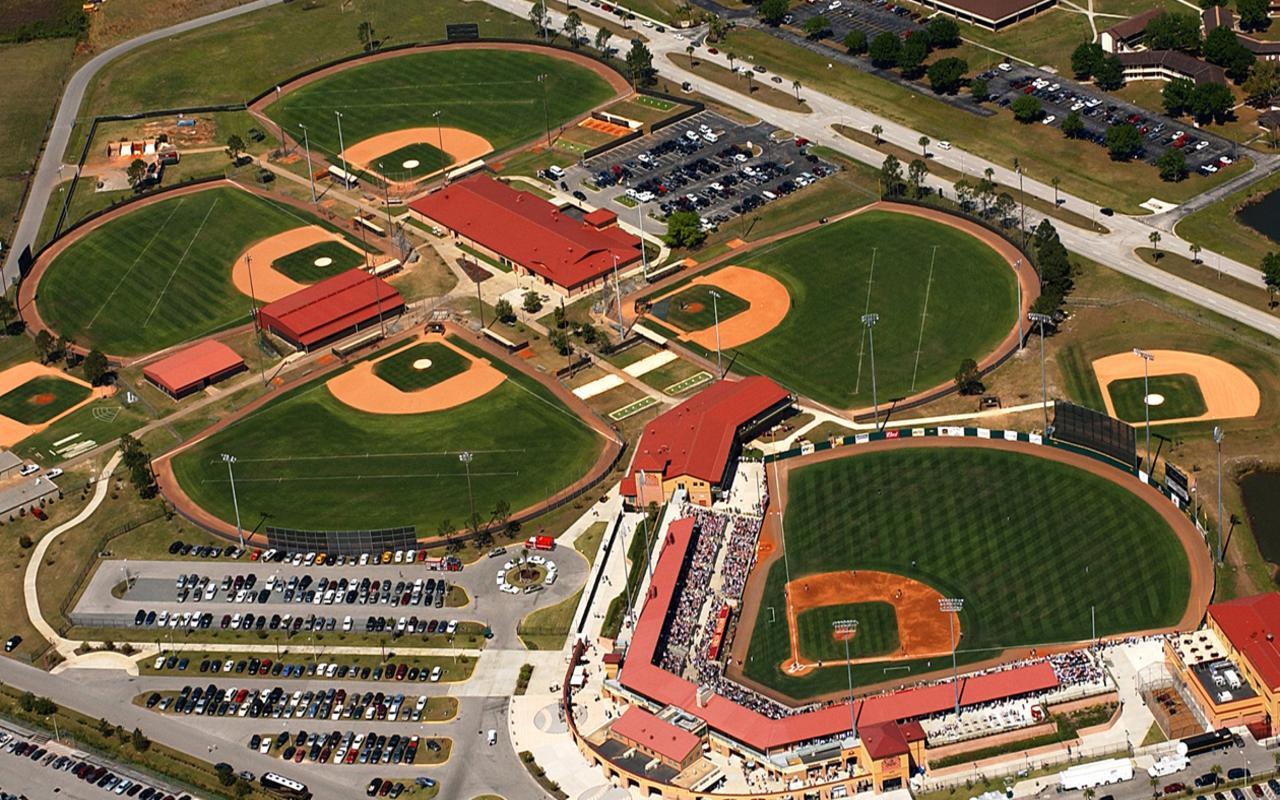 Built in 1984, Osceola Heritage Park hosted Major League affiliated baseball for nearly 40 years. However, following the completion of the Florida Fire Frogs 2019 season, the complex transitioned fully into what will soon be a renovated soccer-specific stadium, which will house Major League Soccer franchise Orlando City SC, as well as other local professional soccer organizations. Within the complex will feature a training ground that includes, four practice fields, a training center, a players' lounge, meal room, film room and 30,000 square feet dedicated to office space.
Sports: Soccer
Austin-Tindall Sports Complex
Near the shores of scenic East Lake Tohopekaliga and just 9.5 miles from the Orlando International Airport, the 115-acre complex consists of eight fields that host events in soccer, football, lacrosse, rugby and occasional field hockey and archery contests. For the first time in 2018, two local high schools played at the facility on a prepared hardwood court built outdoors. Up to 750 parking spots are available for cars along with ample parking for buses.
Sports: Football, soccer, rugby, lacrosse, field hockey, archery, basketball
ChampionsGate Sports Field Complex
Exclusive to Omni Orlando Resort guests, ChampionsGate presents a distinctive sports field complex that houses eight professionally maintained regulation size fields in superior condition. Opened Spring 2014, this supreme complex in the heart of Orlando renders warm weather training year-round for major league teams and sports clubs looking for professional fields with all the luxurious amenities of a world-class resort onsite. The facility maintains a hard surface parking lot for 136 vehicles, overflow parking with 255 spaces and a total of 38 vendors stalls.
Sports: Lacrosse, soccer, rugby
Osceola County Softball Complex
As the official eastern training venue for America's Olympic Gold Medal Women's Softball team, the Osceola County Softball Complex is an award-winning facility. The complex features five lighted softball fields built to U.S. Softball regulations, two covered dugouts per field, electronic scoreboards, eight-station batting cages, and 500-seat bleachers per field.
Sports: Softball
Lake Tohopekaliga "Lake Toho"
With its native name meaning, "we will gather together here," Lake Tohopekaliga bargains to just that, as the body of water that covers nearly 23,000 acres welcomes visitors to an isolated area of paradise. This location in Osceola County Florida includes a picturesque walking path with benches where visitors able to enjoy a wide array of alligators, turtles and waterfowl, among others. The park also has a miniature lighthouse and a children's playground area.
Sports: Fishing
Kissimmee Lakefront Park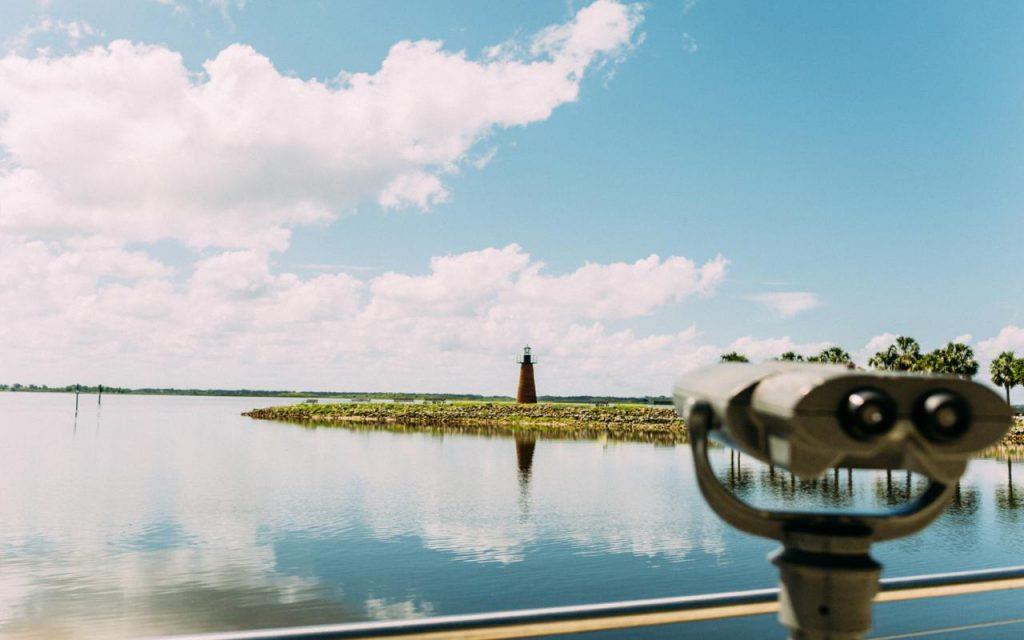 A family friendly destination predicated on relaxation, Kissimmee Lakefront Park features fishing piers, boating, playgrounds, a splash area, open fields and open parking. Find a spot to relax and enjoy the scenery at the grassy waterfront park that is littered with walking paths and picnic pavilions.
Sports: Fishing, running
Fortune Road
Near Orlando's International Airport, Universal Studios and Sea World, Fortune Road is over 40 acres of full-service athletic facilities, including four lighted softball fields and warm-up areas to support college softball. The complex offers restrooms on site, concessions, a playground as well as covered seating for a comfortable viewing experience. It is also home to over 100 city leagues of Kissimmee on top of a variety of USA, USSSA and AAU tournaments.
Sports: Softball
Things to do in Kissimmee
Plan a day at Walt Disney World Resort in Bay Lake and Lake Buena Vista, Florida, which is just 12 miles northwest of Kissimmee. Enjoy thrill rides, live shows, water parks, fine dining, golf, animal attractions and so much more. Be a part of a once in a lifetime experience by experiencing the park's nine new attractions, which includes a ride on the Disney Skyliner that allows guests to take in the aerial views of Epcot and Hollywood Studios.
After spending the day at Disney World, look forward to a new adventure just 10 miles north at Universal Orlando Resort. Be among those who experience the Wizarding World of Harry Potter or Universal's Volcano Bay at a resort that offers a plethora of exclusive theme park options.
Say hello to Shamu at the 10th most visited amusement park in the United States, SeaWorld. Discover the new Sesame Street area, which debuted in March of 2019, along with taking a Journey to Atlantis, visiting the penguins in Antarctica and enjoying the Sea of Power, the host area of SeaWorld's killer whale show. There are live demonstrations, attractions and roller coasters that will keep visitors plenty busy and left feeling satisfied.
Make a reservation with the Paddling Center at Shingle Creek to explore the aquatic trail of some of Florida's most serene natural attractions. Recently rated one of the top paddling trails in Florida, the Paddling Center offers options of single or two-person kayaks, canoes and stand up paddle boards.
Get up close, but not too personal, with the diverse array of creatures present at Gatorland. From gators to crocs, to birds, wild cats, tortoises, snakes and other critters, Gatorland is sure to offer family friendly entertainment with incorporated shows and interactive tours.
Planner Perspective
"American Youth Football, the world's largest football event looks forward each year to being hosted by the Kissimmee Sports Commission. American Youth Football and Kissimmee Sports Commission have teamed up to create the perfect experience, allowing us to win "Best Amateur Sporting Event of the Year" for the 2019 Sports Tourism Excellence Awards."
President American Youth Football: Joe Galat
"Kissimmee Sports has been an essential partner for us in the journey for our event. From the initial launch to the continuing growth, they have helped us become one of the biggest of its kind in North America in a very short amount of time. This successful relationship is reflected in our event winning this year's award for the "Fastest Growing Event of the Year" at the 2019 Sports Tourism Excellence Awards."
Tropical 7's Rugby: John Siner, Executive Director
How to Get to Kissimmee
Most major airlines fly into Orlando International Airport, just 30 minutes from Kissimmee. Kissimmee Gateway Airport, located near Hwy. 192 and I-4, is the closest airport to the major theme parks and convention centers. West U.S. Highway 192 is Kissimmee's primary tourist corridor; brightly colored guide markers make it easy to navigate.
Contact Information
Company Name: Kissimmee Sports Commission
Sports Sales Manager: John Poole
Title: Executive Director
Telephone: 407-569-4838