Long Island Calls a Full-Court Press for Your Next Tournament
This first-class location on the Eastern Seaboard is perfect for your next tournament.
Why choose Long Island for your tournament?
Long Island's scenic beaches have made it a renowned tourist destination, but it also has much to offer tournament planners. With beautiful parks, elite institutions of learning and top-notch indoor sports facilities, Long Island makes an ideal location for your next sports event.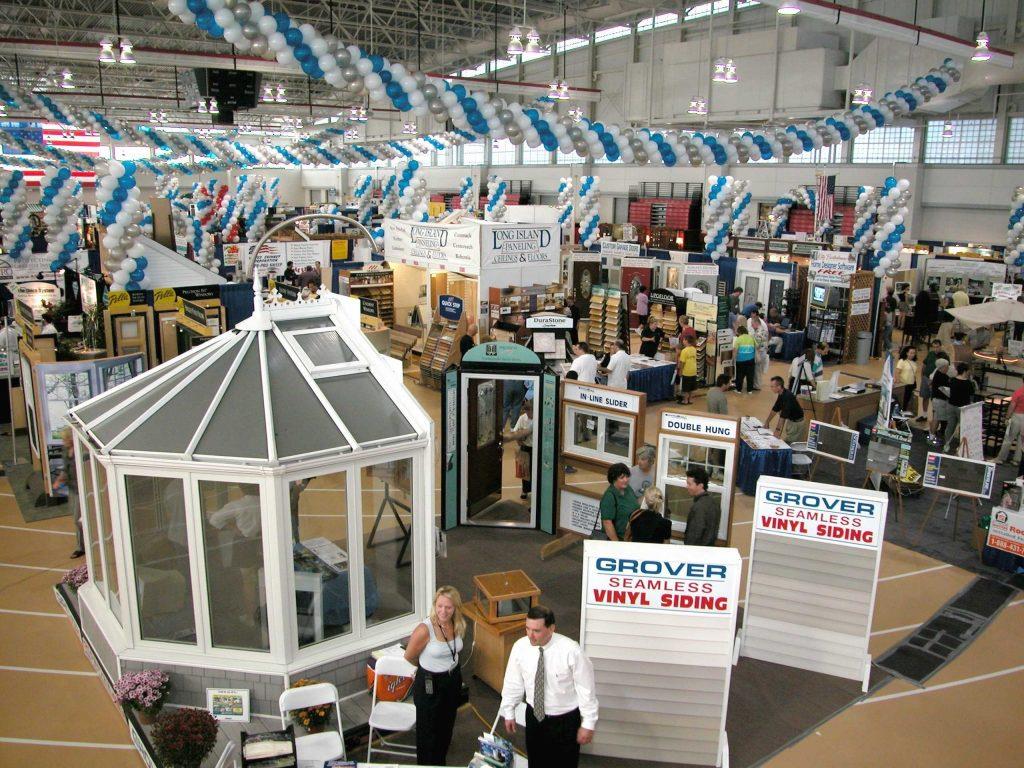 Located at the doorstep of New York City, Long Island is close enough for your guests to take in all the sights and glamour of the Big Apple while staying in a more relaxing environment.
What can your guests do on Long Island?
A difficult question tournament planners have to ask themselves is "What can my participants do in between games?" They have to find locations that will offer vacation-type activities for guests to enjoy in their leisure time. That is why Long Island is the ideal location for your next event.
Museum Row, located near Eisenhower Park, includes the Long Island Children's Museum, the Cradle of Aviation, Nassau County Firefighters Museum and Education Center, and Long Island Museum for Science and Technology.
For fun in the water, visit one of several famous beaches. Try your hand at fishing, scuba diving and surfing. Fire Island National Seashore, with its high dunes, maritime forests and historic lighthouses Fire Island, stretches 26 miles along the shore of the Great South Bay.
---
X Factors
Social media marketing for your event
Volunteer staff
Signage
Site visits
Transportation for teams (depends on certain factors)
Housing services
Discounts at local attractions/restaurants
Planner Perspective
What are the facilities like?
Nassau County Aquatic Center
Sports: Swimming, diving
The 80,000-square-foot Nassau County Aquatic Center in East Meadow on the west side of the island was built in 1998 for the International Goodwill Games and has hosted local high school tournaments. The pool is 68 meters long with a 50-meter stretch and three moveable bulkheads. Divers compete on the 10-meter diving tower or the three- and one-meter-high diving boards. The center includes a training and exercise center. Parking is available next to the center.
Nassau Veterans Memorial Coliseum & Exhibition Center
Sports: Basketball, volleyball, hockey, wrestling, gymnastics, cheer and dance
Veterans Memorial Coliseum and Exhibition Center is undergoing a major renovation, to be completed in 2016, that will include a 416,000-square-foot arena seating 15,000 spectators. Located in Uniondale on the west side of Long Island, the center is home to the NHL's New York Islanders. The facility features three levels of seating, locker rooms, coaches offices and meeting space for a perfect tournament headquarters.
St. Joseph College Outdoor Sports Complex
Sports: Soccer, tennis, track and field, lacrosse, softball, baseball
Home of several of the St. Joseph College NCAA teams, the outdoor complex offers a variety of playing surfaces for several sports. Spanning 24.8 acres, it has hosted hundreds of NCAA Division III events. Danzi Stadium includes a 400-meter track and space for field events like long and high jump. The synthetic turf field can host soccer and lacrosse with bleacher seating for 1,500. The Gregg Alfano baseball field features a synthetic turf infield, grass outfield stretching to 403 feet in center field and bleachers seating 300. The softball stadium offers seating for 400, measuring 210 feet to center field, 200 feet to right and left. Six new tennis courts with DecoTruf surfaces make up the tennis complex.
Mitchel Athletic Complex
Sports: Football, soccer, lacrosse, track and field, baseball, softball
Located on the western side of Long Island in East Garden City, the Mitchel Athletic Complex spans 49 acres, offering with several playing fields. The former site of Mitchel Air Force Base has hosted high school and collegiate events and is no stranger to tournaments. Softball tournaments can play on four fields, with two for baseball, and all the fields are equipped with lighting for play after dark. Bleacher seating is available at all of the fields. A nine-lane track surrounds a synthetic playing field for soccer, lacrosse and football. Parking is available north of the football field and spectators can take in the event from the grandstands on both sides.
Stony Brook University Arena
Sports: Basketball, volleyball
Renovated in 2014, the Island Federal Credit Union Arena is home of the Stony Brook University Seawolves men's and women's basketball teams. The 4,000-seat arena, with video boards on either end of the court, has played host to Division I basketball. There are practice courts as well.
Hofstra University
Sports: All
Hofstra University, on the eastern side of Long Island in Hempstead, features facilities for sports of all kinds. The 93,000-square-foot David Mack Sports and Exhibition Complex has hosted Hofstra basketball, volleyball and wrestling since 2000. It features two electronic scoreboards, locker rooms for men and women, four concession stands, and offices for coaches and tournament planners. For football and other outdoor sports, Shuart Stadium, seating 13,000, has been the home of the Hofstra lacrosse team and has hosted the Division I National Championship. The university also features a 40,000-square-foot physical education building that seats 800 and a field hockey stadium that seats 400.
Bethpage State Park
Sports: Golf, biking, cross country, cross county skiing
A site of the U.S. Open, Bethpage Park in the heart of Long Island features 15, 18-hole championship golf courses, with amenities to host tournaments of any size and players of all abilities. The famous Bethpage Black golf course has hosted America's premier major tournament twice, in 2009 and 2002, and other professional events. The park includes a full-service pro shop and a clubhouse that can handle banquets and large gatherings. Bethpage comprises 1,300 acres and has miles of trails for biking and cross country in the warmer months and cross country skiing in the winter.
Twin Rinks
Sports: Hockey, figure skating, curling, speed skating
The 156,000-square-foot ice arena in East Meadow's Eisenhower Park features two NHL-regulation ice skating rinks, as well as an outdoor roller and deck hockey surface. The third rink has been frozen over for ice skating as well. The facilities features a full-service pro shop for quick repairs and replacements. In between games the family can grab a bite at the Twin Rinks' restaurant. Bleacher seating lines both sides of the rinks. The lobby offers plenty of space for tournament headquarters, and there is ample parking to the north and west of the facility.
Getting to Long Island
Located near the country's largest city, transportation is no issue for travelers to Long Island.
By Car: A major network of interstates makes Long Island accessible by car from the west, north and south. Interstate 495 goes from New York City all the way through the heart of the island to the eastern side. Travelers coming from New England and along the Eastern Seaboard from the south can take I-95 into the city and make their way to Long Island from there. From the west several other interstates come into the area, including I-80, I-78 and I-84.
By Air: MacArthur Airport, in the center of Long Island, is served by Southwest Airlines. It's a short drive east or west to the major cities of Long Island. Travelers can also fly into both major New York City airports, LaGuardia and Kennedy. In New Jersey flyers can come into Teterboro and Newark airports.
Summary
Article Name
Long Island Calls a Full-Court Press for Your Next Tournament
Description
This first-class location on the Eastern Seaboard is perfect for your next tournament.