With venues for virtually every sport, Maryland draws teams from across the country and internationally for high-profile competition. Whether you want to host your next tournament in a thriving city like Baltimore or your cross country meet in the Appalachian foothills, Maryland Sports—the Sports Commission of Maryland—has the connections and partners in TEAM Maryland that can cater to you and your athletes' needs.
---
Denise Bosmans Senior Sports Manager Visit Annapolis and Anne Arundel County dbosmans@visitannapolis.com 410-280-0445
Visit Annapolis and Anne Arundel County
Maryland's capital county boasts over 500 miles of Chesapeake Bay shoreline for all varieties of water sports. The United States Naval Academy facilities can accommodate football, soccer and indoor sports for your next tournament, and the campus hosts the annual Military Bowl for collegiate competition. Other notable venues include the Chesapeake BMX Track, rated as one of the best on the East Coast, and Sandy Point State Park, which can host sand volleyball competitions.
---
Greg Pizzuto Executive Director Visit Harford greg@visitharford.com 443-752-6926
Visit Harford
Former Baltimore Oriole and Hall of Famer Cal Ripken Jr. selected this county as the site for the Ripken Experience Aberdeen and Leido's Field at Ripken Stadium. Ideal for baseball and softball tournaments throughout the year, the complex is also home to the Aberdeen Ironbirds minor league team. Home to the majestic Pete Dye-designed Bulle Rock and six other public golf courses, Harford County is also a great location for golf tournaments. Soccer and lacrosse fans can also call Harford home, as the Cedar Lane Regional Park and Carsins Run Complex combine for an ideal field sports mega-complex.
---
Kelly Groff President & CEO Visit Montgomery County kgroff@visitmontgomery.com 240-777-2062
Visit Montgomery County
Montgomery County is prolific in the soccer community, hosting renowned events like the Discovery Cup Soccer Tournament and the US Youth Soccer National Championship at the Maryland Soccerplex. MoCo, as it is commonly referred to, has frequently been on the national and international spotlight as the host of major golf competitions like the US Open and AT&T National. The US Olympic Diving team practiced at the Montgomery County Aquatic Center before the 2012 Olympics.
---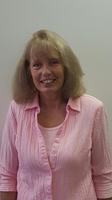 Sandy Turner Tourism Coordinator Cecil County Tourism sturner@ccgov.org 410-996-6299
Cindy Cantor Superintendent of Recreation Cecil County Department of Parks and Recreation ccantor@ccgov.org 410-392-4537
Cecil County
A short trip from Philadelphia and Wilmington, Delaware, Cecil County is known for its equestrian competitions. The Fair Hill Training Center is considered one of America's premier thoroughbred training facilities, and it's only part of the Fair Hill Natural Resource Management Area's 5,600 acres; also on property are the Fair Hill International, Fair Hill Races and the National Steeplechase Association. For field hockey, ultimate frisbee, lacrosse and soccer tournaments, the county's Calvert Regional Sports Park is an ideal venue.
---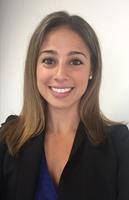 Christina Ghani Sports Sales Manager Visit Baltimore cghani@baltimore.org 410-659-8358
Marjorie Hampson Director Baltimore County Tourism & Promotion mhampson@baltimorecountymd.gov 410-887-2849
 Baltimore2
Baltimore City and County—collectively Baltimore2 — features the biggest assortment of sports sites in the state and boasts lodging and dining for all group sizes. Professional-level facilities include Camden Yards Sports Complex, home to the Baltimore Orioles, Ravens and high profile events like Baltimore Running Festival and Army v. Navy. Perhaps the City's crown jewel is the middle jewel of the Triple Crown, the Preakness Stakes. If you take a short trip into the countryside, the County boasts well recognized equestrian terrain and facilities like Shawan Downs, Maryland Fairgrounds and Johnny Unitas Stadium at Towson University. The County also features Caves Valley Golf Course, home of the 2017 Constellation SENIOR PLAYERS championship and host of the inaugural LPGA International Crown.
---
Carl Smith Marketing Manager Prince George's County CVB csmith@co.pg.md.us 301-925-9314
Prince George's County CVB
Part of the Washington, D.C. metropolitan area, Prince George's County is home to the University of Maryland and FedEx Field. The university's exceptional venues include ERC Natatorium for swimming and diving competitions and the newly renovated Cole Field House for indoor football. In addition to hosting the Washington Redskins, FedEx Field has also welcomed international soccer tournaments and live musical performances.
---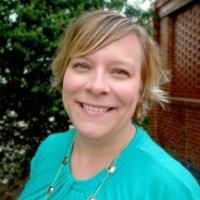 Becky Bickerton Director of Sales and Marketing Visit Frederick bbickerton@fredco-md.net 301-600-4050
Visit Frederick
With three international airports all within an hour drive, it is a breeze to get to Frederick County. A number of diverse events are held here such as the National Jousting Championship and the Gran Fondo National Championship. Skate Frederick Ice Sports & More houses two NHL-regulation rinks and E-ventplex at the Frederick Fairgrounds is able to host equestrian and BMX events.
---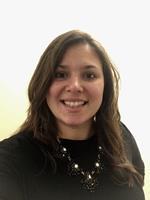 Audrey Vargason Director of Sales Hagerstown-Washington County CVB audrey@visithagerstown.com 240-420-1740 x15
Hagerstown-Washington County CVB
Also known as the Capital of Dirt Track Racing, this county hosts the JFK 50 Mile Race, Hagerstown SC Mason Dixon Cup and Mid-Atlantic MOPAR Meet. Venues like Hagerstown Speedway, Hagerstown Soccer Complex and Hagerstown BMX make this a prime location for planners. There are also five area golf courses available.
---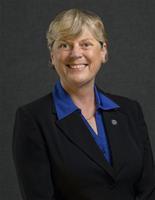 Debra Pence Chief of Tourism and Special Events Charles County Government penced@charlescountymd.gov 301-396-5839
Charles County Government
Only 20 minutes from Washington D.C., Charles County hosts events such as General Smallwood International Triathlon and Bassmaster Elite. With 21,000 acres of parkland, this county has plenty of room for any event. With 10 baseball diamonds, 15 grass fields, two multi-sport courts and a NHL-size ice rink, their venues provide ample opportunity for events.
---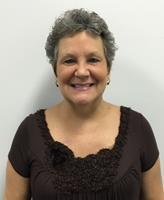 Sally Slater Director of Sales Howard County Tourism and Promotion sally@visithowardcounty.com 410-313-1475
Howard County Tourism and Promotion
Host to notable soccer tournaments (SAC Columbia Invitational) and road races (the IronGirl Triathlon), Howard County is a growing sports market that attracts international talent. One of Maryland's most geographically diverse counties includes Turf Valley golf resort, soccer training sites for the CONCACAF Gold Cup and hundreds of miles of hiking and cross country trails suitable for all abilities.
---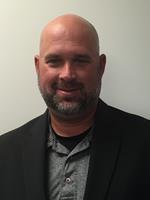 Paige Hurley Director Worcester County Department of Recreation and Parks phurley@co.worcester.md.us 410-632-2144 x2505
Worcester County Department of Recreation and Parks
Worcester County, Maryland's only seaside county, is the top choice for all diamond and field events, such as being one of the hosts of the expanded USSSA Softball Eastern World Series. One-of-a-kind facilities such as John Walter Smith Park and the Worcester County Recreation Center have become key complexes during the three-week-long event. The Recreation Center, a 47,000-square-foot multipurpose field house is available for six court volleyball tournaments and year-round indoor events. Another highlight in Worcester is the beautiful Assateague Island National Seashore inhabited by wild horses.
---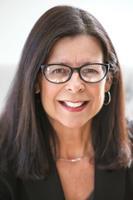 Donna Abbott Director Ocean City Tourism dabbott@ococean.com 410-723-8610
Ocean City Tourism
The 10-mile stretch of beach presents the perfect opportunity for sports planners. With a 440-foot-wide beach, any beach tournament can make Ocean City home. Ocean City has hosted well-known events such as the Dew Tour, which gathered an audience of 105,000, and the Mite Beach Bash ice hockey tournaments, held on a rink at Carousel Resort.
---
James Simmons Assistant Tourism Director Wicomico County Recreation, Parks and Tourism jsimmons@wicomicocounty.org 410-548-4914
Wicomico County Recreation, Parks and Tourism
The USSSA Eastern World Series is the spark that set the foundation for MAASA. This event started at just 90 teams in 2009 and has grown to over 350 teams today. The county's growing success continues with the Governor's Challenge, which raised $1.2 million in economic spending and was named "Locally Created Event of the Year" by NASC. Wicomico continued its growth by turning an annual holiday basketball tournament from a local event to being the biggest holiday basketball tournament on the East Coast in 2015. The Governor's Challenge has quickly made an unmistakable impact on Wicomico during the New Year's holiday.