Sports tournament planners have many questions to answer. Athletic tournaments are no easy task to organize, especially with all the minute details that go into planning. However, if you host your sports event on Florida's Sports Coast, there's no need to dread the work ahead.
Located on the Gulf of Mexico, Pasco is an outdoor lover's paradise that offers great ecotourism and an outdoor adventure alternative to the typical theme-park experience. Here, visitors can enjoy the authentic Florida experience and the ideal location for all kinds of sports events. The area boasts 24 miles of shoreline to the west, hilly terrain to the east and more than 100,000 acres of pristine wilderness to explore in between.
Pasco counts with high-quality sports venues and plenty of activities to keep teams busy.  Pasco has hosted elite sports events such as the Dick's Sporting Goods Tournament of Champions (Lacrosse), Torhs 2Hot4Ice National Championships (Roller Hockey),   Fed Cup World Group 2017 Semi-Finals between the U.S.A. and the Czech Republic, PBA 50 Pasco County Florida Open (Bowling), Savage Race (Obstacle race) and the USA Hockey Women's National Team training program for the 2018 Olympics.
Notable Recent/Upcoming Events
Torhs 2Hot4Ice National Championships at Florida Hospital Center Ice (July 6-15, 2018)
My Hockey Tournament at Florida Hospital Center Ice (November 2-4, 2018)
Int'l Skydiving Museum and Hall of Fame Event at Skydive City (November 1-4, 2018)
Savage Blitz / Savage Race at Little Everglades Ranch (November 3, 10-11, 2018)
Flag Football Battle Florida at Land O' Lakes Recreational Center (November 10-11, 2018)
CVB/Sports Commissions Services Offered
Volunteer Staff
PR/Media Assistance
Site Visits
Transportation Assistance
Lodging Services
Grant Programs
Welcome Bags/Gifts
Itinerary Development
Click on tab to see more information about a specific facility
Skydive City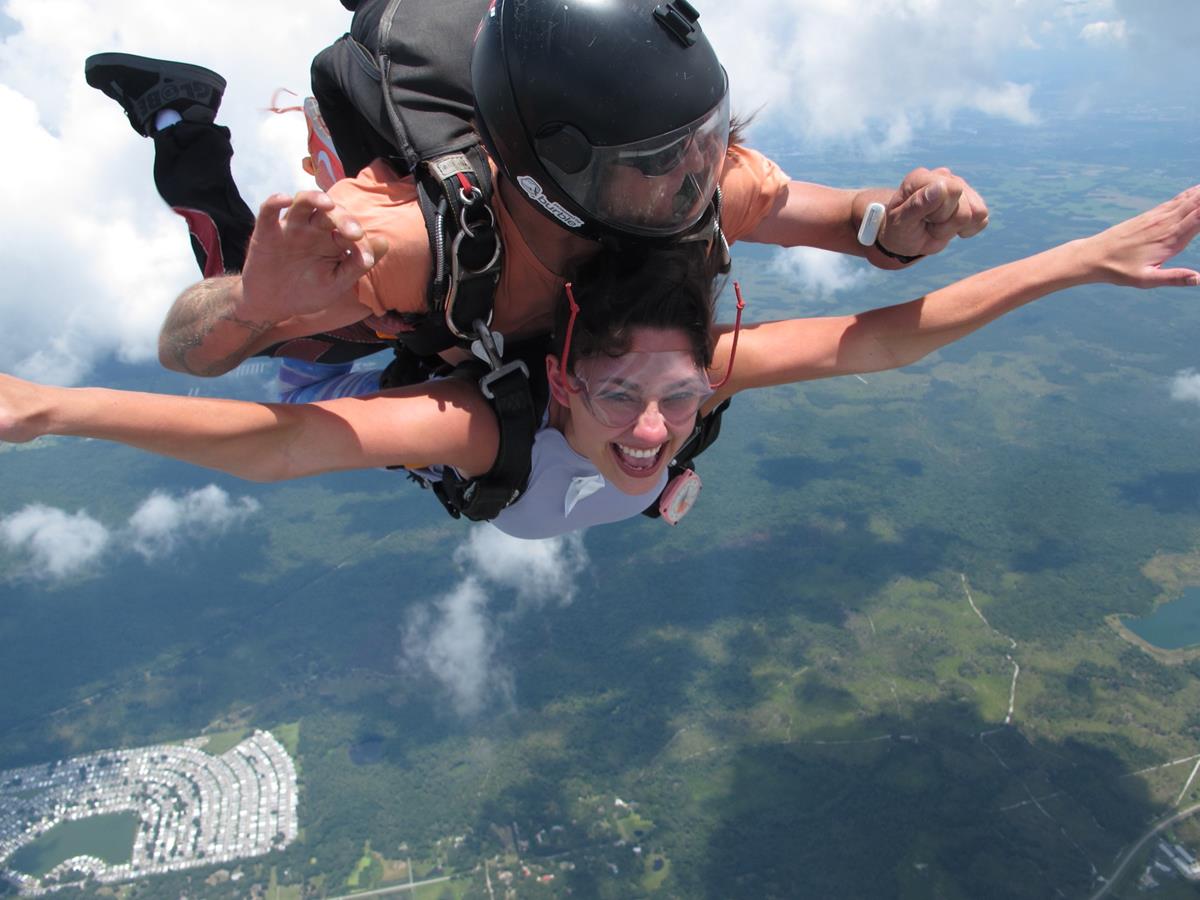 Skydive City in Zephyrhills is the only place that offers a panoramic view of Pasco County from 13,500 feet above the ground. Jump with USPA-rated staff and accelerate to 120 miles per hour, freefalling for about 60 seconds. After opening the parachute, you will have 4-6 minutes under the canopy, where you can steer or just enjoy the view.
Sports: Skydiving- tandem and accelerated freefall training
Florida Hospital Center Ice
Florida Hospital Center Ice is the newest and largest state-of-the-art ice arena and multi-sports complex in Florida. Florida Hospital Center Ice is a 150,500-square foot, five-rink complex with three North American Standard NHL ice rinks (200' x 85'), one Olympic/International standard ice rink (200' x 100'), and one junior rink (80' x 40'). The NHL rinks can also convert to a dry floor to accommodate basketball, soccer, lacrosse and volleyball.
Sports: Ice hockey, roller hockey, ice skating, figure skating, basketball, soccer, lacrosse, volleyball, wrestling
Little Everglades Ranch
Little Everglades Ranch is a 2,050-acre working ranch specializing in breeding top-notch Hanoverian performance horses, as well as thoroughbred race horses. Little Everglades is also a host to many athletic events. The ranch features beautiful scenery and a versatile terrain with 500 groomed acres and 1,550 acres of fields, woods, lakes and wetlands perfect for many obstacle courses, runs and cyclocross events.
Sports: Obstacle/mud racing, equestrian, cross country and cyclocross
Saddlebrook Resort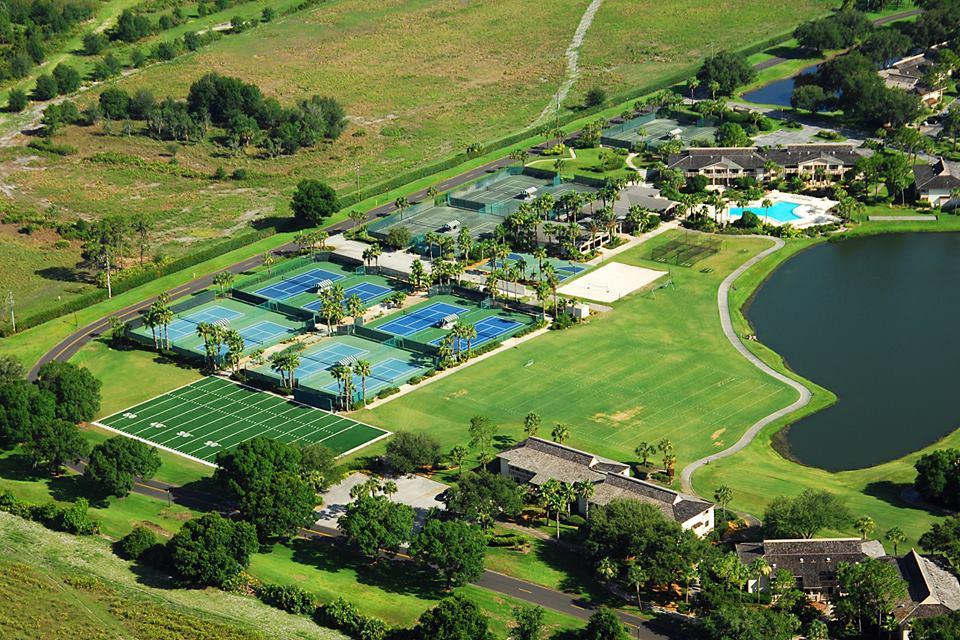 Saddlebrook Resort's 480 acres are home to two Arnold Palmer signature golf courses and 45 tennis courts in all four Grand Slam surfaces. The resort recently hosted the Fed Cup World Group 2017 semifinals between the United States and the Czech Republic. Saddlebrook has also hosted many WTA events through the years, and continues to welcome tennis pros as well as enthusiasts who come for multi-day intense instructions. Tennis and golf are taken seriously at Saddlebrook, shown by the resort's home to Saddlebrook Preparatory School. The fully-accredited school was created for junior golfers and tennis players who attend classes in the morning and then train in their respective sports in the afternoon.
Sports: Tennis, golf
SunWest Park
SunWest Park is a recreational waterfront facility that has been developed around a former limestone mine. There is a wakeboarding cable over the lake, where experienced riders can practice their tricks on the spine kicker and modular box. A full cable system opened in 2016. On the shores of the 70-acre spring-fed lake you will find space for 20 beautiful white sandy beach volleyball courts perfect for college competitions.
Sports: Wakeboarding, beach volleyball
Land O' Lakes Recreational Complex
An extensive 80-acre athletic park, Land O'Lakes Recreation Complex is a state-of-the-art facility with several baseball, football and soccer fields, along with tennis and basketball courts. The complex houses a large outdoor pool with a diving area that is open to the public during summer months. The facility's gymnasium has a recently installed multi-purpose, high-performance rubber floor with an anti-slip surface. Amenities at the complex include a skate park, dog park, sheltered picnic areas, a recreation center, restrooms, an indoor volleyball court, a fishing pier and playgrounds. The indoor gymnasium features activity rooms that can be rented for birthday parties, meetings or classes.
Sports: Baseball, softball, football, soccer, basketball, volleyball, tennis, swimming, fishing, skateboarding 
Wiregrass Multi-Sports Complex
Coming Spring of 2019, this 98,000-square-foot multi-sports arena will include 16 volleyball courts, eight basketball courts, a competition cheer studio, 16 pickleball courts, two indoor soccer surfaces, two indoor lacrosse surfaces, two cheer competition areas, an athletic training center, meeting space, VIP observation area, educational lab, lounge area, concessions area, full-service kitchen, and the Residence Inn by Marriot hotel.
Sports: Basketball, soccer, lacrosse, volleyball, wrestling, cheerleading, pickleball
Things to do on Florida's Sports Coast
Whether you want your adventure in the air, land or water, Pasco County has something for you. Hop in an air balloon at sunrise and checkout the beautiful views. Not adventurous enough? Take a plunge at 13,500 feet and accelerate to 120MPH over breathtaking Zephyrhills at Skydive City. When you're done, swing through the largest Aerial Adventure Park in Central Florida. Treehoppers has a total of eight different courses with over 100 unique elements. Hop on a jet ski or boat and explore the Gulf of Mexico, throw a tow rope on the back and grab your water skis; take a boat ride to enjoy a relaxing day at the island of Anclote Key and explore Anclote Key State Park by boating, shelling, relaxing on the beach and watching the sunset.
You'll experience some of the unique treasures that Pasco County has to offer. You can take some time to go kayaking on its pristine coastline or on the Pithlachascotee River.  You can also swim in its spring fed freshwater lake with white sandy beach at Sunwest Park or enjoy a fun day at its newly-opened wakeboard park. Animal lovers can get up close and personal with giraffes at Giraffe Ranch where guests can feed and interact with giraffes.
Pasco County offers shopping for all, ranging from historic downtown antique shops to upscale boutiques and malls. Travel back in time as you visit the shops that were housed in early 20th century cottages in downtown Dade City and New Port Richey. If modern is more your style, you'll enjoy the Shops at Wiregrass where you can shop, dine and visit the lifestyle center. You will also enjoy the national retailers and entertainment options at The Grove in Wesley Chapel. Looking for a good deal? Make sure you check out Tampa Premium Outlets, home to 110 shops.
Pasco also has a variety of dining options to fuel your journey.  Whether it is fresh from the farm or straight from the Gulf, these restaurants are sure to top off an exciting day.
Our Committment
The pristine playing surfaces, iconic sports complexes and dedicated event support of Florida's Sports Coast are just the beginning. With our one-of-a-kind adventures and stunning natural beauty, your athletes will discover the perfect place to train, compete and enjoy life.
Pasco County Destination Management Organization
How to Get to Florida's Gulf Coast
By Plane: Pasco County is located about 30 miles north of Tampa and roughly 50 miles west of Orlando. Both the Tampa Bay International Airport and the Orlando International Airport are served by most major airlines, and offer hundreds of daily flights from all corners of the country.
By Car: Pasco County is located north of Tampa off I-75 or the Suncoast Parkway. Visitors can easily access it by car from this major highway, or three others: I-275, U.S. 19 and U.S. 41.
Contact Information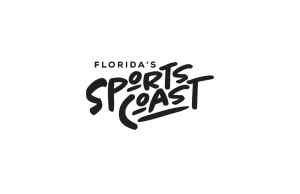 Company Name: Pasco County Destination Management Organization
Sports Sales Manager:  Consuelo Sanchez
Title: Tourism Program Manager
Telephone: 727-847-8129