Why bring teams to Plano?
Plano is 75 square miles of meticulously planned sport fields and facilities maintained by experienced and dedicated park professionals who work seamlessly with Plano's award-winning convention and visitors bureau. Plano's specialty is matching your sport event to consistently high-quality venues and providing access to the reliable hotels, restaurants and attractions that youth sport participants and their families enjoy.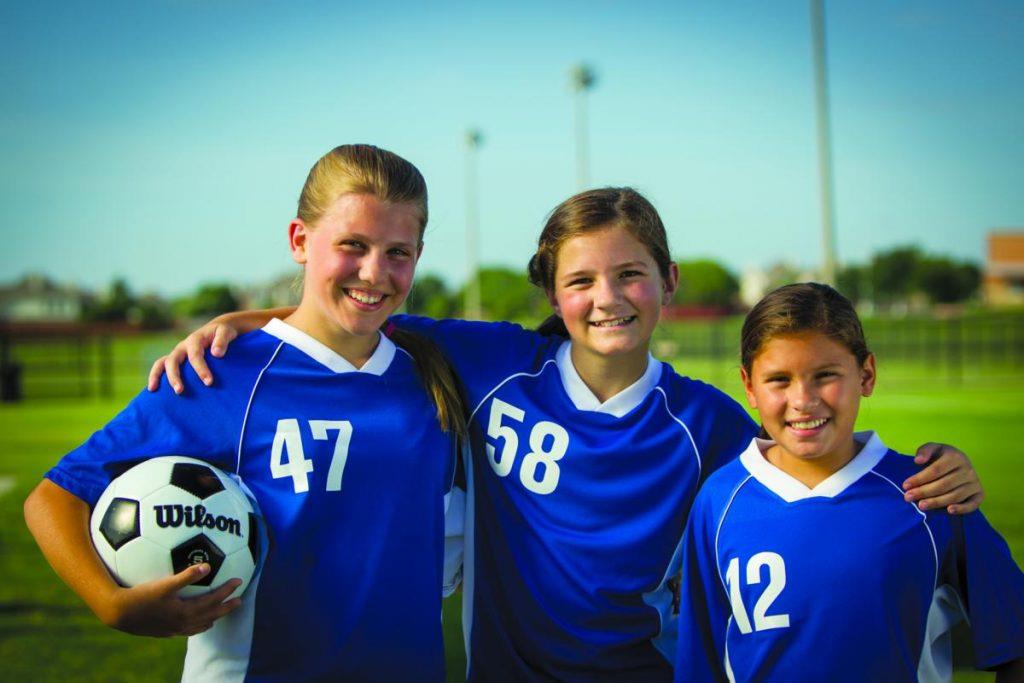 Plano is ranked among the top five in The Sporting News "Best Sport Towns" year in and year out. The city routinely hosts 150-team tournaments for softball and lacrosse and more than 900 soccer teams over Labor Day weekend. Plano Parks and Recreation has earned the distinction of being accredited by the Commission for Accreditation of Park and Recreation Agencies (CAPRA). There are 83 public parks spanning more than 4,000 acres, 70 miles of paved trails, 69 athletic fields, eight swimming pools, five recreation centers and four arts and cultural venues. Turf fields can also be used and there are even tournament parks built into existing parks.
When it comes to hosting major sports tournaments and matches, Plano's got game and plenty of venues to accommodate, whether it be baseball, softball, hockey, basketball, tennis or golf. Plano provides a major league sports support infrastructure to conduct the best competitions possible, amateur and non- traditional alike, including cricket and lacrosse.
What are some local favorites for when the game is over?
Plano is big on dining and shopping. From a family breakfast spot to a hip bar for a night out, downtown Plano's urban dining scene will suit any palate. With more than 700 restaurants in Plano, your groups' only problem will be deciding exactly where to eat. Urban Crust, Zanata and Urban Rio offer rooftop dining, and the Dallas Area Rapid Transit stop is just a block away. Speaking of food, on Headquarters Road you can bypass the headquarters of Frito-Lay and Yum Foods. There are more than 70 shopping centers at several locations in town, including the Collin Creek Mall and the Shops at Legacy. Unique boutiques sell a variety of goods from handmade jewelry to antiques. A favorite attraction in Plano is Main Event, an indoor entertainment center with billiards, bowling, laser tag and more. Another hotspot in the area is Hawaiian Falls Waterpark, which is nearby many of the facilities. Visitors receive discounted coupons to the waterpark. There is no shortage of adventure at Go Ape, where visitors can zip line over an incredible view. See what it's like to fly at iFly, an indoor flying simulator located in Frisco, Texas. There's plenty more to see and do in Dallas, which is just 22 miles from Plano, such as the Dallas Arts District, Perot Museum of Nature and Science and the Dallas Aquarium.
Click the Instant Info Logo to let us connect you with Plano CVB

Cissy Aberg
Sport Sales Manager
Phone: 972-941-5849
Website: VisitPlano.com
---
X Factors
Social media marketing for your event
Volunteer staff (VIP- Volunteerism in Plano)
Sport sponsorship program
PR/media coverage
Signage
Site visits
Transportation assistance
Housing services
These aren't your average parks
Russell Creek Park
Sports: Cricket, soccer, baseball
Russell Creek Park features 20 lit turf fields, seven cricket pitches and four baseball diamonds. In fact, the park has more cricket pitches than anywhere else on the North American continent and hosts international cricket tournaments. Russell Creek Park also has a small lake, hiking and biking trails, a pavilion, concessions, a playground and restrooms.
Heritage Yards
Sports: Softball

With nine lit softball fields, concessions and restrooms, Heritage Yards at Plano is the venue for softball leagues, events and tournaments throughout three seasons. Other amenities include a playground multiuse court, vending, restrooms, an on-site main office and ample parking.
Enfield Park
Sports: Baseball, softball
Enfield Park offers eight lit baseball fields of varying sizes and seven lit youth soccer fields. The park also features restrooms, concessions, a shade shelter and plenty of parking at both ends of the park.
Carpenter Park
Sports: Soccer, lacrosse, baseball
Carpenter Park features 16 soccer fields that can also be used for lacrosse, and there are eight baseball fields—four lighted, two championship baseball fields and two additional baseball fields. There are also restrooms and playgrounds, the Carpenter Park Recreation Center and ample parking.
High Point Park
Sports: Soccer, softball
The park has 14 soccer fields and 11 softball fields. Other amenities include restroom, offices and concession stands and a playground.
Plano Sports Authority
Sports: Basketball, soccer, volleyball, football, cheer and dance, baseball, softball, Martial Arts, track, rugby, wrestling, golf, flag football
Better known as PSA, there are three of these 80,000+ square-foot, indoor sport facilities within 15 miles of each other in Collin County. Each facility has at least eight full-size top-of-the line wood courts, meeting space, concessions and plenty of restrooms.
How do we get to Plano?
Plano has been consistently named a safe and clean city, and the moderate climate makes it easy to get there and get around no matter the season.
By Car: Drive just 20 miles north of Dallas and you'll run straight into Plano. Major thoroughfares heading north and south include the Dallas North Tollway, State Highway 75 and Preston Road. East and west accesses include State Highway 121, Highway 190 (Pres. George Bush Turnpike) and Interstate 653. Plano is right on the DART light rail and bus line.
By Air: Plano is 20 minutes north of two major airports—Dallas/Fort Worth International Airport (DFW) and Dallas Love Field (DAL)—with a total of 2,000 flights daily.