The combined destinations of Coos Bay, North Bend and Charleston offer up an incredible wealth of opportunities for breathtaking views, hikes, climbs and runs. Discover a landscape where the earth meets the bay and the sea, yielding an abundance of possibilities to satisfy your craving for escape in Oregon's Adventure Coast.
Traverse the paths that legendary runner Steve Prefontaine called home in his youth, or enjoy an abundance of water-based activities like kayaking, scuba diving, surfing and fishing. Whatever your forte, the Adventure Coast has something for you. If you're in town for a tournament or an event, consider a stay at any of the Adventure Coast's fine lodging accommodations, including The Mill Casino Hotel & RV Park in North Bend, the Best Western Holiday Hotel in Coos Bay, or the Edgewater Inn in Coos Bay.
Notable Recent/Upcoming Events
OSAA 3A Basketball Tournament (every Feb/Mar) – Marshfield & North Bend High Schools
Charleston Salmon Run Marathon, Half Marathon, & 10K (1st Saturday of October) – Charleston, OR, challenging course run right along the Coast
Prefontaine Memorial Run 10K (In memory of Steve Prefontaine, local Olympian) (September 21, 2019) – Coos Bay, Road Race that follows Steve's training route)
Big Kahuna Gold Coast Swim Meet (August 2-4, 2019) – Coos Bay Mingus Park Swimming Pool
Women's Crossover Basketball Tournament (Dec 2018) – Southwestern Oregon Community College
CVB/Sports Commissions Services Offered
Lodging Services
PR/Media Assistance
Site Visits
Transportation Assistance
Volunteer Staff
Welcome Bags/Gifts
Event Planning Assistance
Click on tab to see more information about a specific facility
Whiskey Run Mountain Biking Trail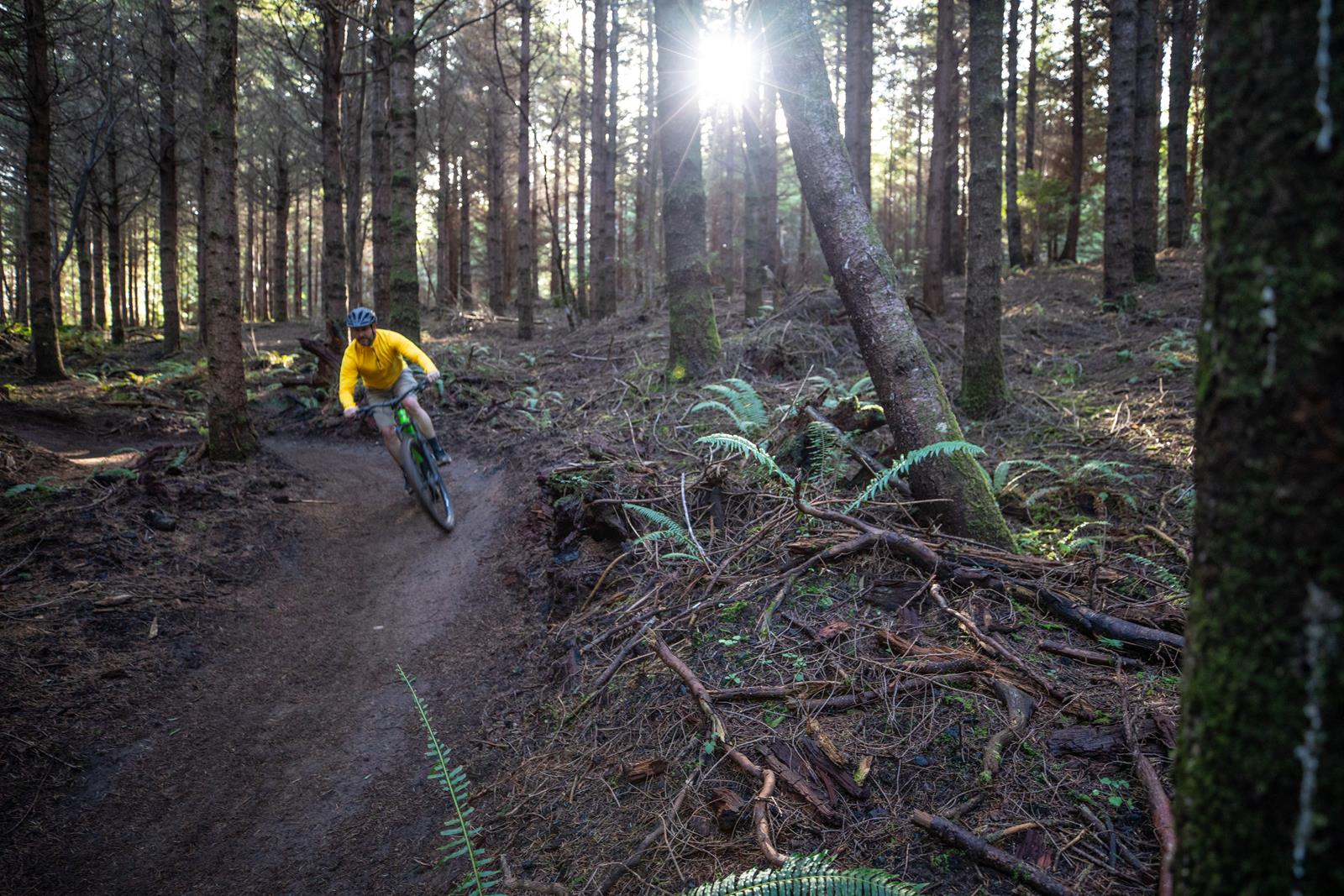 Professionally-built to accommodate riders of all skill levels, the Whiskey Run Trails are a blend between blow and cross country style, giving riders open sight lines, easy climbs and chances to catch big air, if you're into that sort of thing. Whiskey Run was built to withstand all weather types and feature more than 22 miles of single-track two way trails as riders whip through the forest while experiencing a gorgeous forest floor and trees that date back millions of years.
Sports: Biking
Southwestern Oregon Community College
With scenic views of Empire Lakes and the surrounding forests, Southwestern Oregon Community College's sports facilities provide an excellent backdrop for your next tournament. The campus' rec center can host basketball, volleyball, wrestling, racquet ball, track and field, dance and rock climbing competitions and features state-of-the-art scoreboards, six automatic basketball hoops, a rock climbing wall and full fitness room. The college hosted the Women's Crossover Basketball Tournament in December of 2018.
Sports: Baseball, basketball, cross-country, eSports, golf, soccer, swimming, track and field, volleyball, wrestling
City of Coos Bay Mingus Park Swimming Pool
First opened in 1943, this historic pool promotes a healthy, active and fun lifestyle and is open to all ages seven days a week. It serves as headquarters for the Gold Coast Swim Team, which hosted the Big Kahuna Gold Coast Swim Meet from August 2-4 in 2019.
Sports: Swimming, diving
Marshfield High School
With five grade levels and a campus consisting of four main buildings, Marshfield High School is one of the hosts of the OSAA 3A Basketball Tournament annually in February and March. The school can host some of the largest indoor events in the region, with a main gymnasium that has seating for 4,000.
Sports: Football, basketball, volleyball, tennis, golf, bowling, track and field, wrestling, swimming, dance, cross-country, cheer, soccer, baseball, softball.
Barview Area Charleston Area Park Association Baseball Complex
BACAPA Park started as a dream years ago and in 2019 made strides toward the future, where it hopes to upgrade its existing complex and build beyond one baseball field.
Sports: Baseball, Softball, Multipurpose
North Bend High School
Longstanding traditions and excellent amenities are the norm at Vic Adams Field, where North Bend hosts its version of Friday night lights during football season. Clyde Allen Baseball Park is another historic venue, with seating for 300 spectators and standing-room for 300 more. In existence since 1947, the field has 8-foot-tall fences that measure 310 feet in left field, 375 to dead center and 289 feet to right field.
Sports:  Wrestling, basketball, cross-country, swimming, track and field, football, volleyball, baseball, softball
North Bend Municipal Swimming Pool
With a remodeled "U" shaped pool that gradually gets deeper until reaching 12 feet, this community pool has six lanes for competitive swimming and six more for lap swimming. Float belts, kick boards, swim fins and more are available for water exercise and lap swimming.
Sports: Swimming, Diving
North Bend Lanes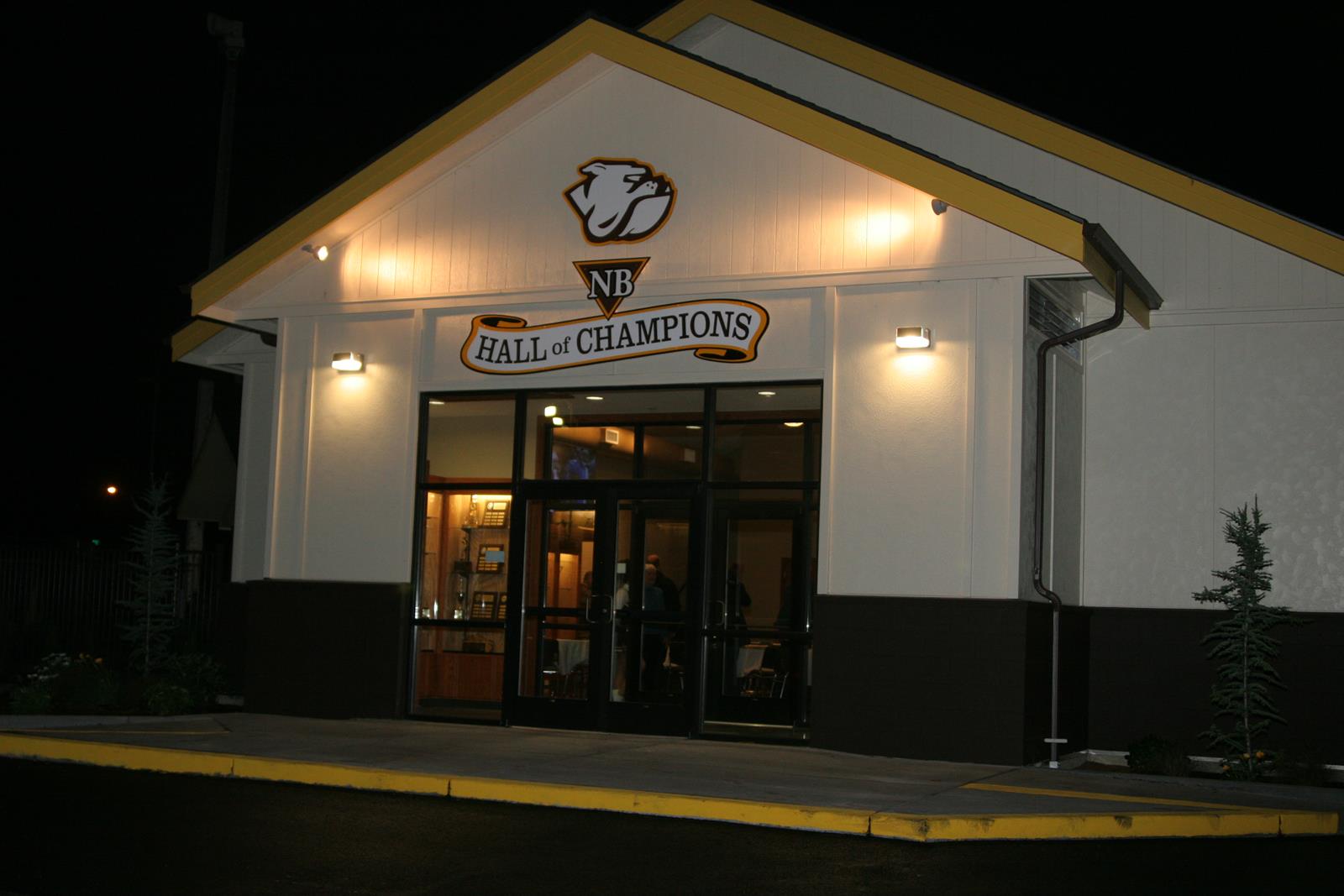 Whether you're looking for a fun night out for the whole family or you're a competitive bowler looking for your next league, North Bend Lanes have your needs covered. Come experience Cosmic Bowling nights or play a variation of a classic when you try out 9 Pin Tap, where nine pins or more knocked down on your first ball counts as a strike. The facility houses the Back Alley Pub and Grill and additionally hosts wine nights.
Sports: Bowling
What is There to Do in Oregon's Adventure Coast?
Whether you prefer the waterfalls and rivers or beachfront and cliffs, the Adventure Coast has a hike for you. Enjoy stunning views of the Pacific Coast and meet the area's famous local seals and sea lions with a trek along the Cape Arago Beach Loop. Or weave through gigantic old-growth firs and cedars to reach the cascading waterfall in the Golden and Silver Falls State Natural Area.
Experience the largest expanse of sand dunes in North America when you visit the Oregon Dunes National Recreation Area. With more than 40 miles of coast and dunes that tower more than 500 feet above sea level, the area naturally creates the perfect atmosphere for zipping around on an ATV or dune buggy.
No trip to the Adventure Coast would be complete without a delicious bite to eat, and those who'd rather work for their meal can check out the crabbing and clamming nearby. For world-class Dungeness crab as well as gaper, cockle, littleneck, softshell and butter clams, check out the tidelands around Coos Bay.
You'll find a treasure trove of electric items when shopping in downtown Coos Bay or downtown North End, where you'll find a bevy of unique shopping experiences.
Explore the history of Oregon's South Coast at the Coos History Museum, where stories of the region's past and present have been woven through artifacts, photographs and documents, creating a thoughtful tapestry.
How to Get to Oregon's Adventure Coast?
Oregon's Adventure Coast is most easily accessible via U.S. Highway 101, which runs from north to south along the Pacific Ocean from Washington to California. If you're flying into the area, Southwest Oregon Regional Airport in North Bend offers passenger flights through United Express.
Contact Information
Company Name: Oregon's Adventure Coast/Coos Bay-North Bend Visitor & Convention Bureau
Sports Sales Manager: Janice Langlinais
Title: Executive Director
Telephone: 541-269-1181 x2303
Email: Janice@OregonsAdventureCoast.com
Website: www.OregonsAdventureCoast.com