The Aurora Area is a beautifully-historic yet modern region of Chicago's western suburbs. It offers ample venues, spaces, fields, courts and lanes for game-time, as well as plenty of culture, activity and fun for your participants and spectators for playtime. And with an expertly-run Convention and Visitor's Bureau ready to help you plan and execute your event, the Aurora Area has the resources you need to make sure everything goes off without a hitch.
Home to Aurora, the second largest city in Illinois, the Aurora Area is only 40 miles from Chicago, and offers all the amenities you require to host your tournament or event. Hotels, restaurants, entertainment, arts, culture — it can all be found close to your sports venue. The Aurora Area offers the attractions and appeal of a big-city atmosphere, but with the convenience and accessibility of a friendly mid-size town.
Think you'll be bored between games/matches/rounds? Think again, Aurora's a game-changer!
There is so much to do in the Aurora Area that no matter how long your event or tournament lasts, you, your participants and your spectators will never be able to take in all the sights, sounds and fun here! And with ten communities to choose from in the Aurora Area, you'll find dozens of restaurants, tons of shopping, four waterparks, museums, breweries, scenic locales and historical architecture.
Do you like music? Check out RiverEdge Park and its truly impressive list of summer concerts or head over to Paramount Theater to catch a concert or musical. How about art? Downtown Aurora has no fewer than 11 art galleries and also hosts First Fridays, a spontaneous art walk at various venues.
If you prefer some adventure, you can canoe, kayak or take a leisurely bike ride along the picturesque Fox River, or go hiking on one of Aurora's beautiful nature trails. And when you've worked up an appetite, Aurora has a restaurant to satisfy almost any craving, from delicious ethnic food and casual pubs to upscale fine dining. And try your luck at one of Illinois' most exciting gaming venues, Hollywood Casino Aurora!
Let us connect you with Aurora Area

---
X-Factors
Easily-accessible, location just off Interstate 88
First-class sports venues for everything from baseball, softball, soccer, volleyball and basketball, to indoor tennis, swimming, bowling, gymnastics, rugby and lacrosse.
Affordable and comfortable overnight accommodations
A number of family fun attractions
Four water parks, including Illinois' largest outdoor water park, Raging Waves.
Unique shopping opportunities at two great locations, Chicago Premium Outlets (the largest outlet mall in Illinois) and Fox Valley Mall.
Aurora Area Sports Alliance (AASA). Comprised of sports venue representatives and amateur sports experts in the area
Planner Perspective
We run dozens of tournaments throughout the state and working with Pete makes it worth coming back to Aurora every time.  He is friendly, helpful and very resourceful. I would highly recommend bring your event to Aurora.

– Perry "PC" Clark, IL USSSA Fastpitch State Director
I have hosted many national caliber events in the Aurora area impacting the economy tremendously. Teams from as far as Canada have attended our events.  It would be great to get a commitment from other parks like Stuart Sports Complex to participate in this opportunity for the community!  There is great competition for huge softball events throughout the country and I would like to see the Chambers work with the parks and myself to create an area that is first class and impacts the community in a positive manner long term.

–Dave Betcher, Homer Gold Softball
Seminole Sports is thrilled to have established a great relationship with the Fox Valley Park District and Aurora Area Convention & Visitors Bureau. The FVPD staff does a great job of communicating with our tournament directors and ensuring proper maintenance of their pristine fields. In our first two years of running tournaments out of the Stuart Sports Complex we have been able to attract and bring in teams from Iowa, Michigan, Missouri and Wisconsin. We look forward to working with Pete Garlock for years to come in order to continue to bring teams to Aurora and show them all it has to offer.

–John Suvada, General Manager, Seminole Sports
It has been a pleasure to work alongside Pete and Cort at the Aurora Area CVB. They have been very helpful in lining things up for the upcoming PBA Xtra Frame Parkside Open at Parkside Lanes in Aurora, IL September 30th – October 2nd.

–Sean Rash, 2012 Best Bowler ESPY Award winner
Outstanding Facilities Perfect for Your Events
Stuart Sports Complex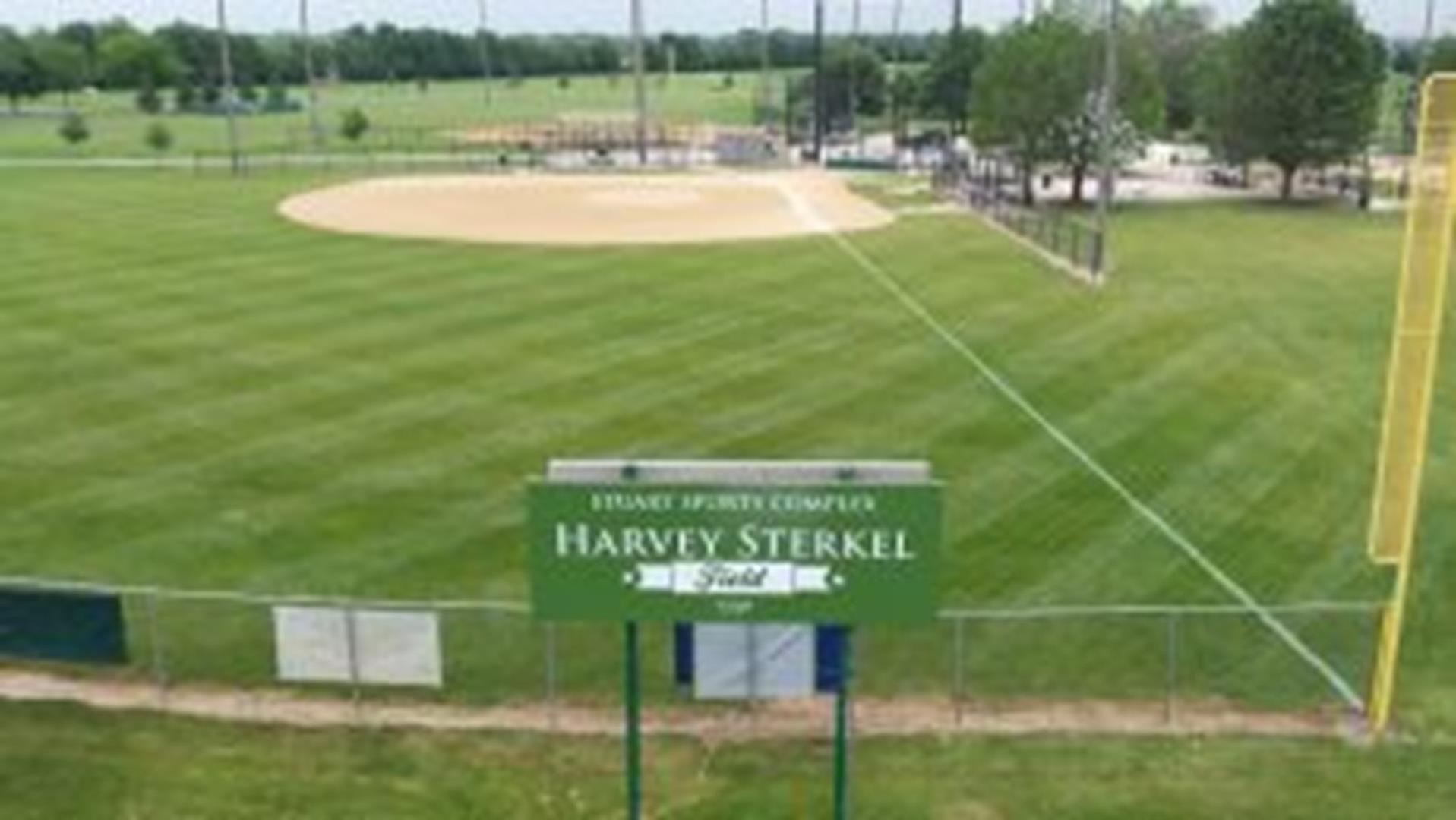 Sports: Soccer, baseball, softball
This is one of the largest sports complexes in the Midwest, encompassing 317 acres. Its 29 full-size soccer fields, two regulation-size baseball fields and six flexible baseball/softball fields make it ideal for hosting your large tournament. And since the complex hosts more than 4,000 athletic contests per year, attracting more than 75,000 participants and more than 100,000 spectators, you know it can handle a crowd. The parking lot can fit 1,300 vehicles and there are two modern restroom facilities, plus portable restrooms throughout the complex. Two concession locations ensure that people don't have to leave the complex, and the on-site walking trail, dog park and playground help keep people entertained between games.
Great Lakes Volleyball Center
Sports: Volleyball
With 12 indoor volleyball courts, the Great Lakes Center can and has hosted some of the largest camps, clinics and tournaments in the Midwest. At 85,000 square feet, with a full-service weight training facility and training room, the center is an ideal place for your next event. The courts are player-friendly, with three layers of plywood and thousands of pieces of rubber combining to provide one of the softest playing surfaces in the world. And the spacious concession area, 11,000-square-foot observation mezzanine and 500-plus capacity parking lot ensure that spectators will enjoy their time at Great Lakes Volleyball Center.
Rush-Copley Healthplex
Sports: Tennis
This ain't your grandpa's health club. With eight indoor tennis courts and six outdoor courts, the Rush-Copley Healthplex is one of the finest facilities in the Midwest for a tennis event or tournament. The courts are great for competitors, with indoor courts made of Deco-Turf and outdoor courts made of Har-Tru clay. And participants and spectators alike will enjoy perusing the latest tennis equipment in the pro shop. If spectators want some activities outside of watching tennis, they may be able to visit the 166,000-square-foot fitness center, complete with rock climbing wall and aquatics center.
Vaughan Athletic Center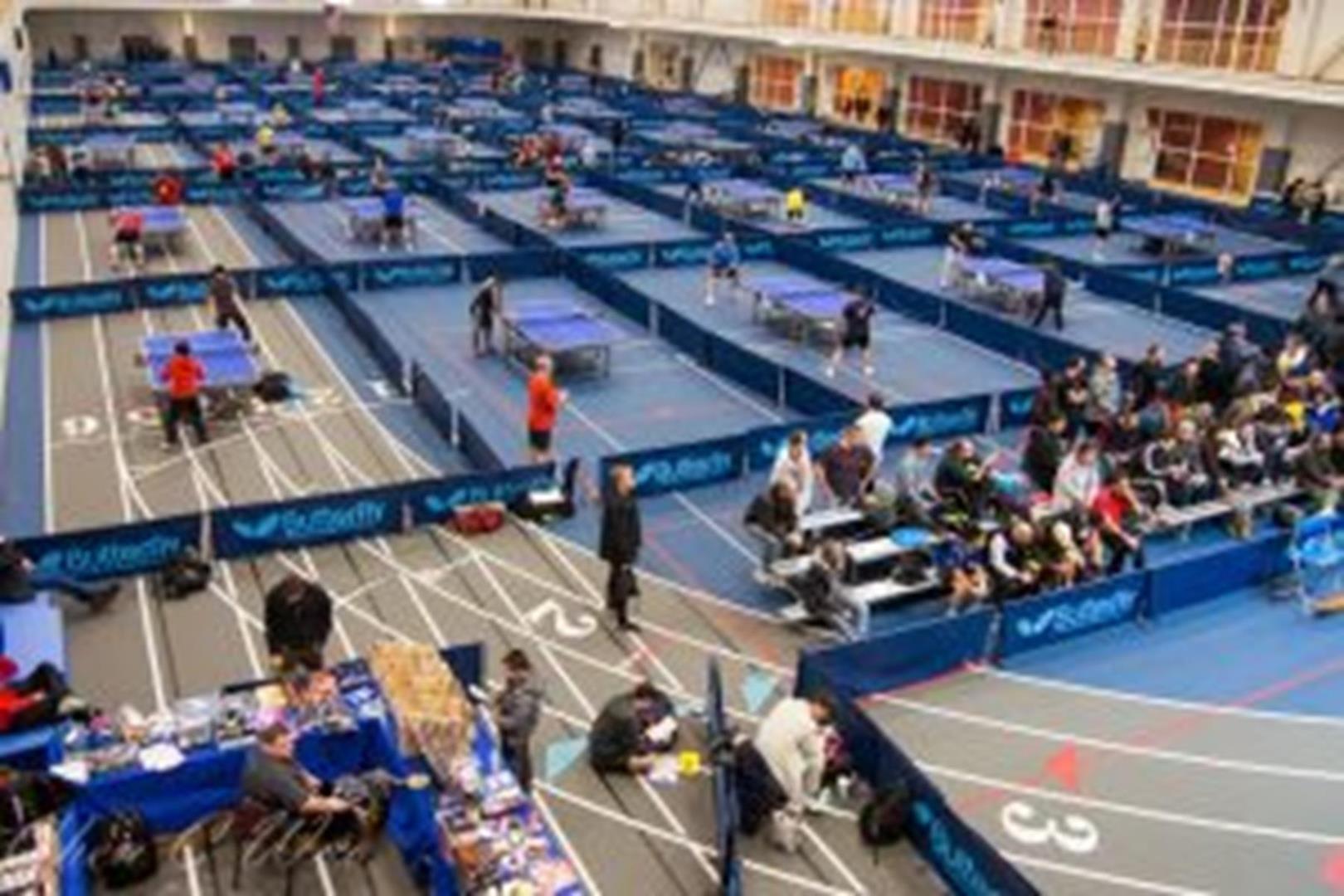 Sports: Tennis
Imagine your next tennis event taking place in a top-of-the-line indoor facility with nine courts, ample room for spectators, a fully stocked snacks café and a nearby park and picnic shelter for those who want to venture out. OK, you can stop imagining that because the possibility exists at Vaughan Athletic Center. This tennis center, located within the larger, 225,000-square-foot athletic center, can accommodate play on all of its courts, and its pro shop and locker rooms will ensure that athletes are well taken care of.
Parkside Lanes
Sports: Bowling
You need a lot of lanes for your upcoming bowling event, right? Will 54 lanes be enough? Yeah, we thought so. Parkside Lanes offers all those lanes and so much more, including a full-service pizza and café restaurant and billiards for spectators, as well as video gaming for those ages 21 and older. The full-service pro shop will keep bowlers well equipped and the synthetic lane surfaces will ensure that competitors experience the finest game-play possible.
Wheatland Athletic Association
Sports: Soccer
The Wheatland Athletic Association's Sports Center boasts not one but two indoor soccer fields for your event or tournament needs. The fields are top-of-the-line, with new turf and sand infill. And the facility, with its viewing areas, renovated washrooms and ample parking, is a great place for spectators to cheer on their teams. If fans want to be close to the action, they can stand behind the eight-foot tempered glass dasher boards that surround the fields.
Supreme Courts
Sports: Basketball
You want your basketball tournament or event to look and feel professional — for both the athletes and the spectators. Well, Supreme Courts can give you that professional feel without all that pro-level hassle. With the facility's four high school courts with premium wood floors, full climate control, large wall- and ceiling-mounted scoreboards and professional scorer's tables, you'll be forgiven for thinking you've stepped into a professional arena. The 24 collegiate-grade baskets are ceiling-mounted and the flooring meets or exceeds all DIN criteria for ball bounce, shock absorption, deflection and more. It's like playing on an NBA court … without, maybe, the thousands of screaming fans.
How Do I Get to Aurora?
Aurora's close proximity to Chicago provides many perks. Among those is the accessibility factor. No matter where you're coming from, Aurora is an easy-peasy place to get to.
By Car: You know all those big roads that flow into Chicago? Well, those will all get you close to Aurora, too. The city is just off of I-88, and major roads like I-90, I-94, I-55 and I-57 will all get you close.
By Air: Being less than an hour away from both of Chicago's airports, O'Hare and Midway, is good for Aurora — and convenient for you. Taxi and limousine services can get you to the Aurora Area, or you can rent a car and be enjoying the region in no time.