What's so special about Savannah?
Teeming with cultural landmarks, Savannah has always attracted visitors who crave history and tradition. Though this initially might not seem like the perfect fit for a group of athletes, Savannah adds a dash of excitement and mystery to everything it touches and offers something for everyone.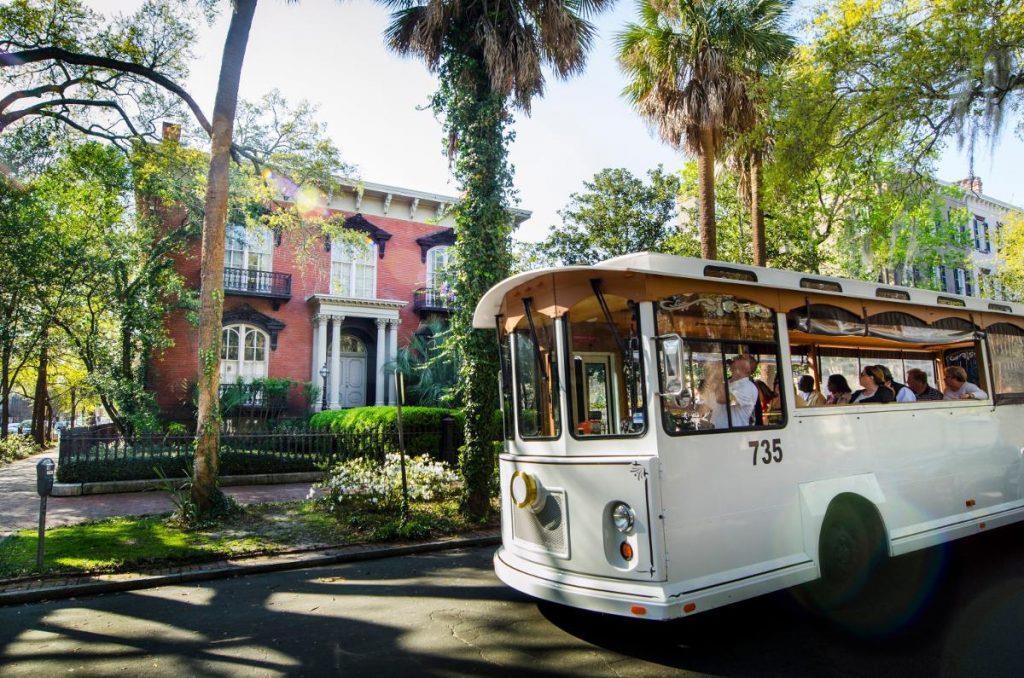 Its unique combination of adventure, culture and high-end sports facilities makes it not only an ideal place to host events of all kinds, but also a vacation destination that your athletes are sure to love.
What can Savannah offer my teams?
Savannah gives visitors an almost endless array of attractions, experiences and history with its own little twist on each of them. Touring Civil War mansions becomes terrifying and exhilarating when you embark on your journey after the sun sets and the ghosts begin to haunt the properties.
With more than 15,000 hotel rooms available in the greater Savannah area, your teams are guaranteed to be well-rested in addition to being entertained, ready to play their hearts out at the tournament.
Let us connect you with Greater Savannah Sports Council

---
X Factors
Social media marketing
Dedicated sports staff
PR/media coverage
Event production
Booking assistance
Planner Perspective
Savannah is a great place for a family sports vacation. The history of downtown Savannah and its beach culture on Tybee Island makes it a destination for beach volleyball athletes and their family. EVP Tour is excited to return for our eighth year in a row May 12-14, 2017.

– Ross Balling, EVP Tour Commissioner

As a destination, we couldn't ask for more. Savannah is a safe, walkable destination that our attendee's fell in love with—one reason we're sure to return. To seal the deal, the Savannah Sports Council made our event planning effortless.

– Lou Mengsol, SMP, CSEE, President, US Sports Congress
Can I get some quick facts about Savannah's facilities?
Savannah International Trade and Convention Center
Sports: cheer, dance, gymnastics, volleyball, wrestling
With 330,000 square feet of smartly designed space, the Center provides the capacity to comfortably handle even the largest groups. In addition to 100,000 square feet of exhibit space, the Center has 13 meeting rooms, 4 board rooms, a 25,000 square-foot Grand Ballroom and a 367-seat auditorium—all equipped with the technological amenities you'd expect from an international convention center.
Savannah Civic Center
Sports: Basketball, cheer, dance, gymnastics, hockey, weightlifting
The Savannah Civic Center is a first-class multi-purpose facility which hosts hundreds of offerings, including a wide spectrum of entertainment, sports, and cultural events. The building features the Martin Luther King Jr. Arena that seats 7,200 as well as the Johnny Mercer Theatre that seats 2,566 which are both complimented by a grand ballroom and several meeting rooms.
Historic Grayson Stadium
Sports: Baseball
Home of the Savannah Bananas, Historic Grayson Stadium offers plenty of free parking, multiple concession stands and covered seating. The stadium located in beautiful Daffin Park seats 4,000 people and has been open since 1926, making it a Savannah landmark.
Allen E. Paulsen Softball Complex
Sports: Softball, baseball, kickball
This outdoor complex offers five lighted fields with covered dugouts, concessions and plenty of parking. The complex can be partnered up with surrounding parks within a few miles to create a sixteen filed mega-complex.
Chatham County Aquatic Center
Sports: Swimming
This aquatics center offers an eight lane 50 meter pool that can also be used as a sixteen lane 25 meter pool. There is seating for 750, locker rooms, swim shop and even auxiliary pool that can be used for warm-ups.
Armstrong State University
Sports: Baseball, basketball, soccer, softball, swimming, tennis, volleyball
The university is home to several great sports facilities that can host your event. Alumni Arena seats 4,000 and is home the schools men's and women's basketball teams. The Aquatics and Recreation Center (ARC) holds a six-lane, 25 meter indoor pool as well as an auxiliary gymnasium that seat 1,000. The university also has a soccer field, baseball field, softball field and brand new (2016) tennis complex.
Savannah College of Art and Design: SCAD Athletic Complex
Sports: Lacrosse, soccer
The SCAD Athletic Complex is a set of fields where the school's lacrosse and soccer teams compete. Both of these fields are lighted and come with bleacher seating with restrooms, pavilion and parking nearby.
Savannah State University
Sports: Baseball, basketball, football, softball, tennis, track and field, volleyball
Savannah State is anchored by Tiger Arena and T.A. Wright Stadium. The arena has 6,000 seats and is the best basketball facility in Savannah. The football stadium has 8,500 seats and is the best football and track & field facility in Savannah. The university also has a baseball field, softball field, tennis complex and an auxiliary gymnasium.
So, how do I get the team there?
Only four hours southeast of Atlanta, Savannah sits directly on the Atlantic Coast and is easily accessible by both car and plane.
By Car: If your teams are interested driving, Interstates 16 and 95 connect to Savannah and make road tripping efficient and easy. In addition to Atlanta, major cities under eight hours away from Savannah include Jacksonville, Florida; Charleston, South Carolina; Charlotte, North Carolina; Virginia Beach, Virginia; and Montgomery, Alabama.
By Air: For teams that want to fly, Savannah Hilton Head International Airport is just under 20 minutes northwest of the city center. Major airlines that fly to Savannah Hilton Head include Allegiant, American Airlines, Delta, JetBlue and United.