St. Charles, Illinois: A Smart Choice for Sports Events
Searching for a destination for your next sports event? The answer is simple. Greater St. Charles, Illinois offers all the amenities, venues and attractions you need in a central location.
As a sports event organizer, you're faced with the daunting task of finding that perfect spot for your event. There are hundreds of places to choose from, making it even more difficult to decide. Here's some advice. Follow the Fox. Not the animal, but the river. It will lead you right to Greater St. Charles, Illinois, a wonderful destination to host your athletic tournament.
Dubbed the Pride of the Fox, St. Charles is a smart choice for a sports event. The city is experienced in hosting athletic championships and offers a range of venues that will satisfy any sports planner. Apart from its top sports facilities, the Greater St. Charles area features great attractions, accommodations and entertainment for athletes and their families. Trust the current on this one, it won't steer you wrong.
Downtime Options Abound in Greater St. Charles
St. Charles, located an hour west of Chicago, has a natural charm you will feel the minute you step foot downtown. The Greater St. Charles area has been praised for its dining, arts and entertainment, as well as its outdoor recreational activities.
Local performing art centers provide excellent remedies for downtime. The Arcada Theatre, which has 900 seats, is considered by many to be the Midwest's No. 1 concert venue, with musical acts such as Black Oak Arkansas or Rita Coolidge headline the summer 2016 calendar.  Laugh yourself silly at Zanies Comedy Club at Pheasant Run Resort, where the 2016 season features well-known TV personalities including Chelsea Lately performer Eliot Chan.  Catch a play, movie or even a 9D virtual Reality experience at XD Adventures.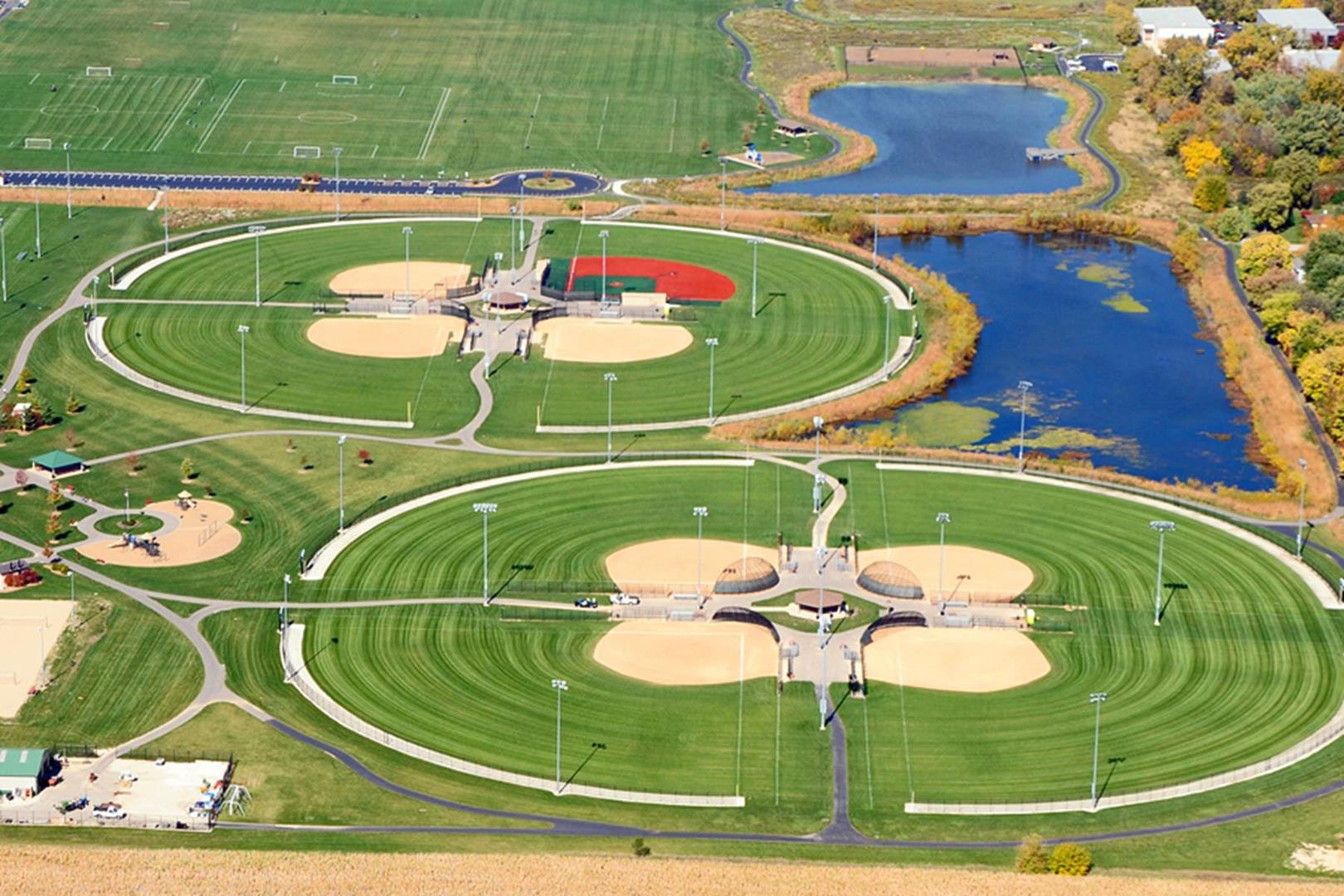 Visit St. Charles Municipal Building, an 84-foot Arte Modern structure built in 1940 constructed with black granite and white Georgian marble.  Car fanatics will love the Baltria Vintage Auto Gallery, which features classic and exotic automobiles from the last 100 years. In addition to the miles of trails, nature lovers will appreciate the exhibits on display at the Hickory Knolls Discovery Center, which houses some of Fox Valley's natural treasures including a wetland exhibit, live animal displays and an indoor turtle pond. Then head over to Garfield Farm and Inn Museum to discover what life was like on an 1840s farm.
The Fox River is an attraction in itself. Stroll along the banks and take in the scenery, or hop aboard a St. Charles Paddlewheel Riverboat for a picturesque cruise. You can also rent pedal boats, kayaks or canoes and paddle down the river, admiring all the Greater St. Charles area has to offer. For those looking for some retail therapy, the Greater St. Charles has a number of specialty boutiques and antique shops to stroll through as well the Kane County Flea Market named one of the 10 best flea markets by Jet Setter. You can also find modern shopping malls with popular chain stores and eateries.
Speaking of food, the Greater St. Charles serves up all kinds of fare, from exotic Asian meals to traditional American dishes. After a long day on the field, athletes need some sustenance. Take them to Pizzeria Neo, serving Italian brick oven pizza; or Shakou, offering modern Japanese cuisine. Families can dine together at Francesca's by the River, which cooks up cuisines of Rome and surrounding regions; or at Hotel Baker's ROX City Grill, where prime steaks and seafood are the dishes of choice.  Other family-friendly dining selections include Portillo's and Chili's.
Click the Instant Info Logo to let us connect you with The Greater St. Charles CVB, IL

---
X Factors
MMX housing service – customized per event
Great relationship with all our sports venues
Social media marketing
Easy access to/from major highways with Metra commuter train close by
Over 1,300 guest rooms
Site visits
40 miles west of Chicago
Facilities for Everything from Soccer to Horse Shows
East Side Sport Complex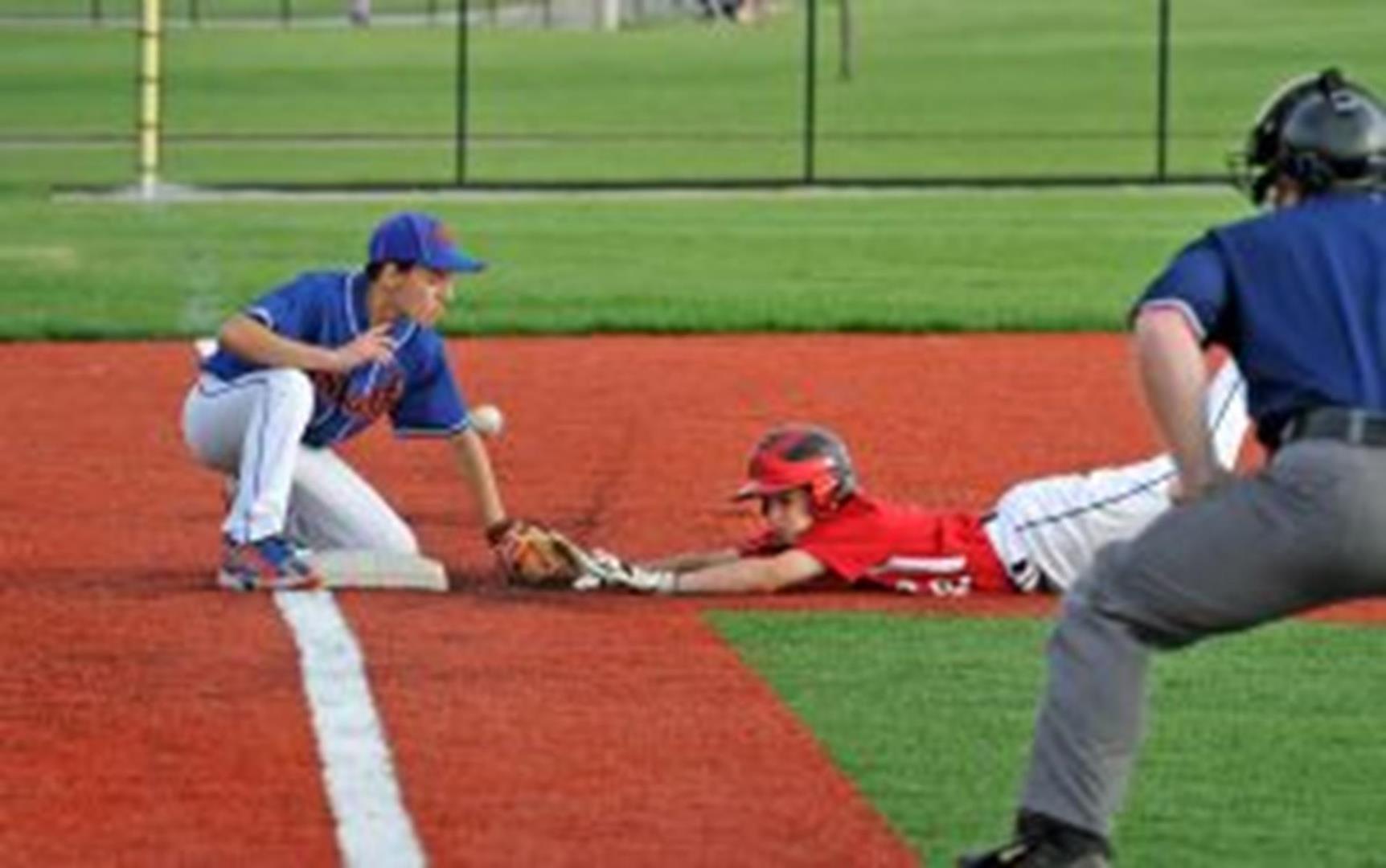 Sports: Softball, baseball, soccer, volleyball, tennis, basketball
Located on the east side of St. Charles, this 102-acre park features a multi-sport complex that accommodates athletic events of all kinds. The park is home to the Baseball Association and is the site of the annual Comet Classic softball tournament. It features eight lighted softball and baseball fields, three lighted soccer fields, 10 multi-purpose play fields, four lighted sand volleyball courts, a lighted skate park, two lighted tennis courts and two lighted basketball courts.
Fifth Third Bank Ballpark
Sports: Baseball
Home to the Class-A minor league Kane County Cougars, Fifth Third Bank Ballpark is a great place to host baseball tournaments. The facility boasts a second-level seating area, covered concourse, rooftop decks and seating capacity for 10,923, plus lawn seating. Other amenities include picnic areas, lights, concessions and plenty of parking.
Fox Valley Ice Arena
Sports: Hockey, ice skating
Hockey and ice skating events will find their home at Fox Valley Ice Arena. The venue features an NHL arena with seating for 3,000, and an International arena, which seats 500. It has hosted numerous youth, USA Hockey and Figure Skating national and regional championships. It's home to the Cyclones Youth Hockey AA Club, Aurora University D3 Men's Hockey team and Chicago Steel USHL Team. The arena also boasts a restaurant, fitness center, skate rental and a pro shop.
James O. Breen Community Park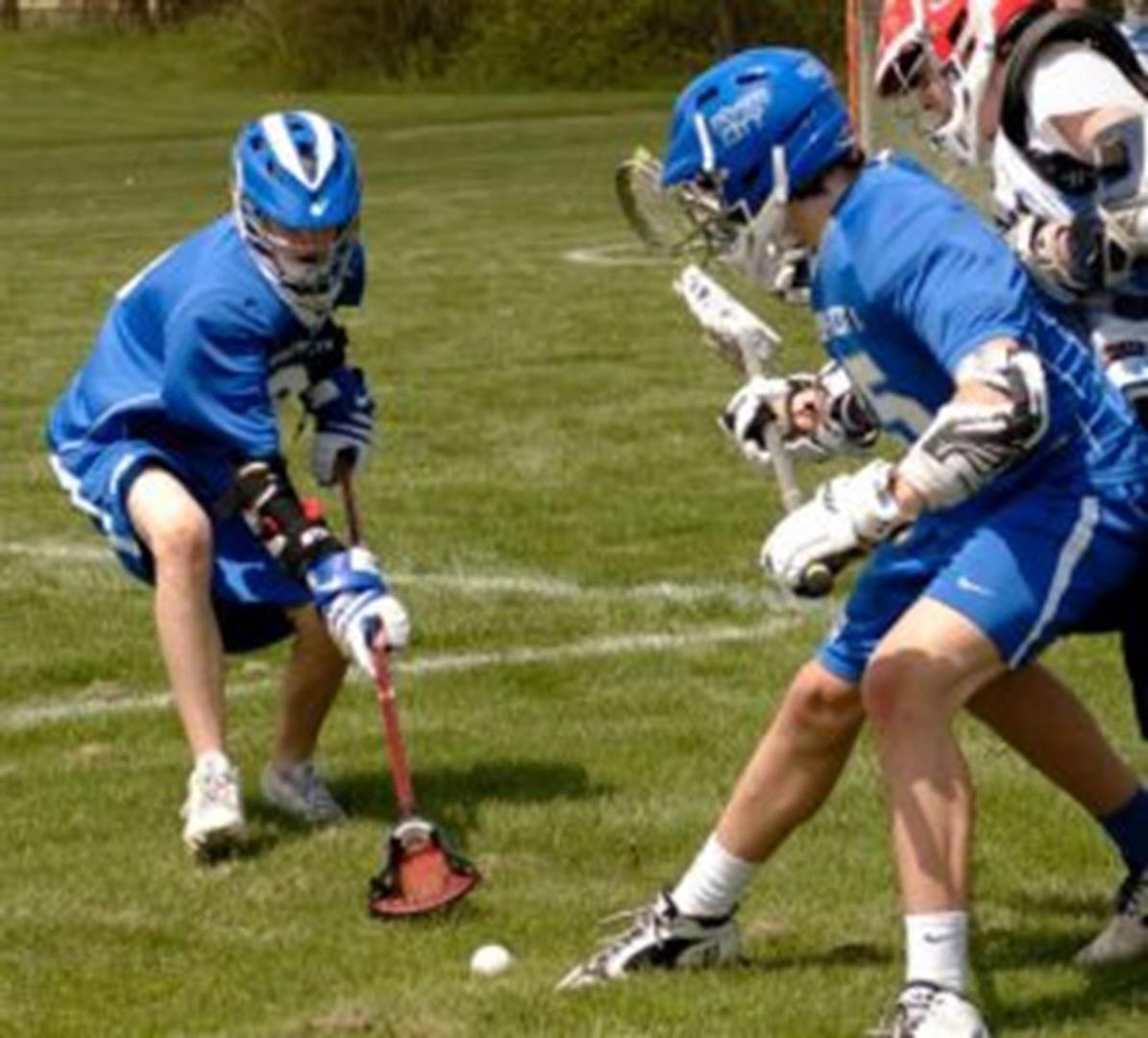 Sports: Soccer, football, ruby, disc golf
This 348-acre park is home to the Compton United Soccer Club and has played host to several large tournaments, including the Best of the Midwest and Midwest Cup soccer tournaments. The venue features 18 soccer fields, three football fields, and one rugby field. It also features a 9-hole disc golf course. There is ample free parking available, along with concessions, picnic tables and restrooms.
Lamplight Equestrian Center
Sports: Equestrian
A premier horse show facility, Lamplight Equestrian Center is a beautiful venue that provides competitors with a great experience. Lamplight hosts between 20-25 competitions every show season, including dressage shows and hunter/jumper shows. The 56-acre facility features eight competition dressage rings, warm-up rings, stabling for 1,200 horses, shaded viewing pavilions and bleacher seating for 750 spectators.
Norris Recreation Center
Sports: Swimming, tennis, dance
A multi-purpose facility, Norris Recreation Center features programs for aquatics, aerobics, dance and a full fitness center. The venue includes a six-lane, 25-meter pool that can be extended to 50 meters. The pool has seating for 400 spectators. The center also includes four indoor tennis courts, a dance studio, locker rooms and ample free parking.
Pheasant Run Resort Mega Center
Sports: Cheerleading, dance, martial arts, golf
Pheasant Run, a major Midwest resort, is a versatile facility that has hosted numerous sports events over the years, including the Varsity Brands Cheer Camp, AAU Karate Nationals and Hall of Fame Dance Challenge. The Mega Center is connected to the resort and features 38,250 square feet of meeting space, five skyboxes and a large pre-function area. The 18-hole resort golf course is a par-72 championship layout with tree-lined fairways and neatly groomed greens.
Sportsplex
Sports: Soccer, softball, baseball, lacrosse
Located just two minutes from downtown, the Sportsplex is a 62,500-square-foot facility that has hosted a wide range of sports events, as well as some non-athletic community events. The venue features two indoor turf fields, a sports performance center, a dance studio and several multi-use rooms. It is home to seven soccer leagues throughout the year and is also available to local softball, baseball, lacrosse and baseball teams when they need it.
How Do You Get to Greater St. Charles, Illinois?
Located less than 50 miles from Chicago, the Greater St. Charles area is easy to reach from anywhere in the Midwest. It is served by a number of major highways, including I-90 and I-88, making it convenient for teams who are driving. The Greater St. Charles area is also close to two major airports, Chicago O'Hare International Airport and Midway International Airport, both of which are served by most major carriers.
If you're ready to follow the Fox and plan your next sports event in Greater St. Charles, Illinois, contact the Greater St. Charles Convention and Visitors Bureau to get started.
Summary
Article Name
Charles, Illinois: A Smart Choice for Sports Events
Description
Searching for a destination for your next sports event? The answer is simple. St. Charles, Illinois offers all the amenities, venues and attractions you need in a central location.
Publisher Name