Stafford County Parks Meets American History
Rich in American history and natural beauty, Stafford, Virginia is the perfect backdrop for your next sports event.
Take your next sports event to the Virginia countryside
With progress since 1664, Stafford County is rich in American history and is sure to be a treat for the historians in your group. Preserving its past while living in the present, Stafford is a destination that takes advantage of its beautiful natural surroundings to create the ultimate experience for visitors. Sports venues across the county make Stafford, Virginia the perfect setting for your next big sporting event.
What is there to do in Stafford?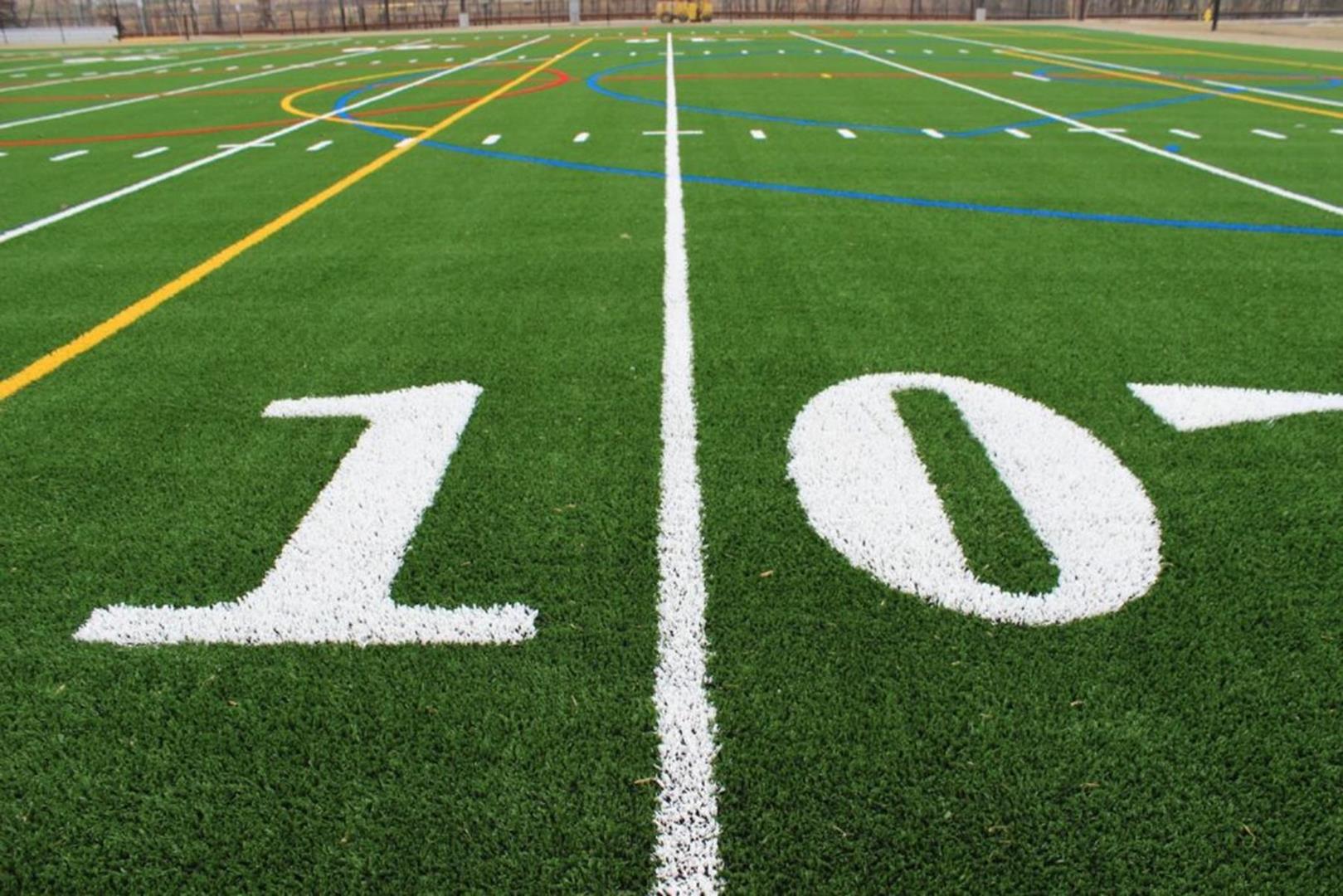 When you're planning a sports event, you don't want to worry about how to keep everyone entertained during off hours, and in Stafford there is never a shortage of places to explore. Inside and out, the entire region is brimming with things to do – from historical and natural attractions to entertainment, shopping and dining. Planning an itinerary for your group is easy. Who could pass up the chance to visit an alpaca farm and get up close and personal with these cuddly animals? At the Maranatha Alpaca Farm you can do just that. Learn more about these animals and grab a souvenir picture alongside them. Head to Riverside Theater for a Broadway-style experience and special programs for kids on Saturdays. To take advantage of the great outdoors, bring your group to Government Island, this historic park, which once provided Aquia sandstone to the White House and U.S. Capital, has trails and signs that encourage visitors to learn about the rich history, or Ferry Farm, George Washington's boyhood home and the place from which the "chopping of the cherry tree" tale originated. At Stafford Civil War Park you can learn about the importance of the region in the 19th century.
Click the Instant Info Logo to let us connect you with Stafford Tourism

---
X-Factors
Local PR/media coverage (may also include coverage from Washington, D.C. and Richmond)
Social media marketing
Accommodating Parks, Recreation and Community Facilities staff
Signage availability
Tours to historical sites that played a significant role in our nation's history
Large military population (active duty and retired)
Planner Perspective
Sports Venues That Will Impress Any Planner
Jeff Rouse Swim and Sport Center
Sports: Swimming
This brand new, state-of-the-art swim center in Stafford is the premier choice for hosting swimming events. At 76,000 square feet, there is plenty of space for events large and small. Inside the facility is a 50-meter competition pool, over 800 spectator seats, a 25-yard recreation pool, a heated therapy pool, a group exercise room, a fitness room, a hard court gym and a café grille to serve guests.
Embrey Mill Park
Sports: Soccer, lacrosse, field hockey and football
Centrally located in Stafford and near major transportation thoroughfares, hotels, shopping, restaurants, and historic destinations this beautiful new rectangular multi-sport field complex has four synthetic lighted rectangular fields, two lighted grass fields, playground, a concession stand, a large parking area and restrooms. Approved plans for this complex include the addition of two lighted synthetic turf fields in 2017.
Saint Clair Brooks Park
Sports: Baseball, basketball, rectangular field, horseshoes, skateboarding, sand volleyball
Developed on 80 wooded acres, this park in Historic Falmouth includes one picnic pavilion, grills, nature trails, Belmont Ferry Farm Trail (connecting Belmont, the Historic Port of Falmouth, Saint Clair Brooks Park, and John Lee Pratt Park), basketball courts, sand volleyball courts, horseshoe pits, a skate park, playground equipment, one 60/70' lighted diamond field, and one 90' baseball field, as well as an open practice area and restrooms.
Chichester Park
Sports: Baseball, softball,
A new baseball complex and park in the area, Stafford's Chichester Park opened in 2014 and is a great place for groups to host tournaments, games or practices. This park is adjacent to major transportation thoroughfares providing easy access for families to the park and other destinations throughout Stafford. The park includes four 60/70' diamond fields, one 90' baseball field, protected spectator seating, a large picnic pavilion with restrooms and grills, a concession stand, a large parking area, trails for hiking and jogging, and restrooms. Immediate plans include Stafford County's only all-inclusive playground.
Curtis Memorial Park
Sports: Swimming, disc golf, tennis, fishing, horseshoes, skateboarding, sand volleyball
At Curtis Memorial Park in Hartwood, athletes and spectators will have plenty of room to move, home to the Gauntlet Golf Course, this park includes lake access, an outdoor swimming pool, fishing, disc golf, horseshoe pits, multiple pavilions, pool concessions, picnic tables, a playground, restroom facilities, a skateboard park, a multi-purpose field, tennis courts, sand volleyball and walking trails. What more could you ask for?
Duff McDuff Green Memorial Park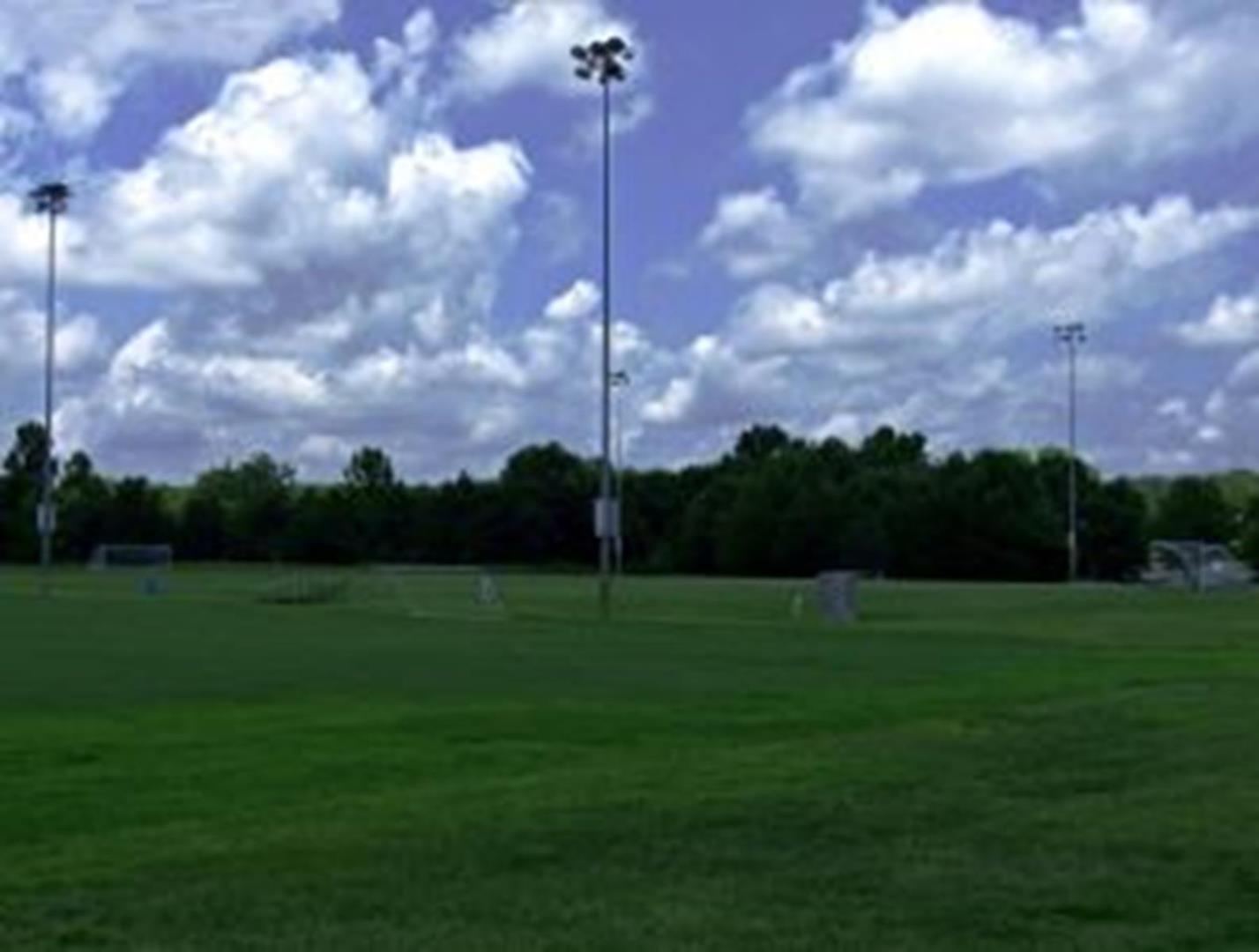 Sports: Baseball, softball, soccer
This Ferry Farm Park takes advantage of the area's natural beauty in a serene setting along the Rappahannock River. There are two 60/70' lighted and irrigated diamond fields and one 90'lighted and irrigated baseball field along with two lighted rectangular fields. The park has restrooms, picnic pavilions, a playground, trails and a regional dog park.
Patawomeck Park
Sports: Football, soccer, softball
By now it is no secret that the Stafford's open spaces make for great parks which are perfect for athletes engaged in a variety of sports. At Patawomeck Park, guests can utilize two lighted and irrigated 60/70' diamond fields and two lighted and irrigated rectangular fields. Certainly, everyone will enjoy the trails, picnic pavilion, grill, playground, and parking area. There are plans to expand the park in the near future, adding even more great amenities.
John Lee Pratt Memorial Park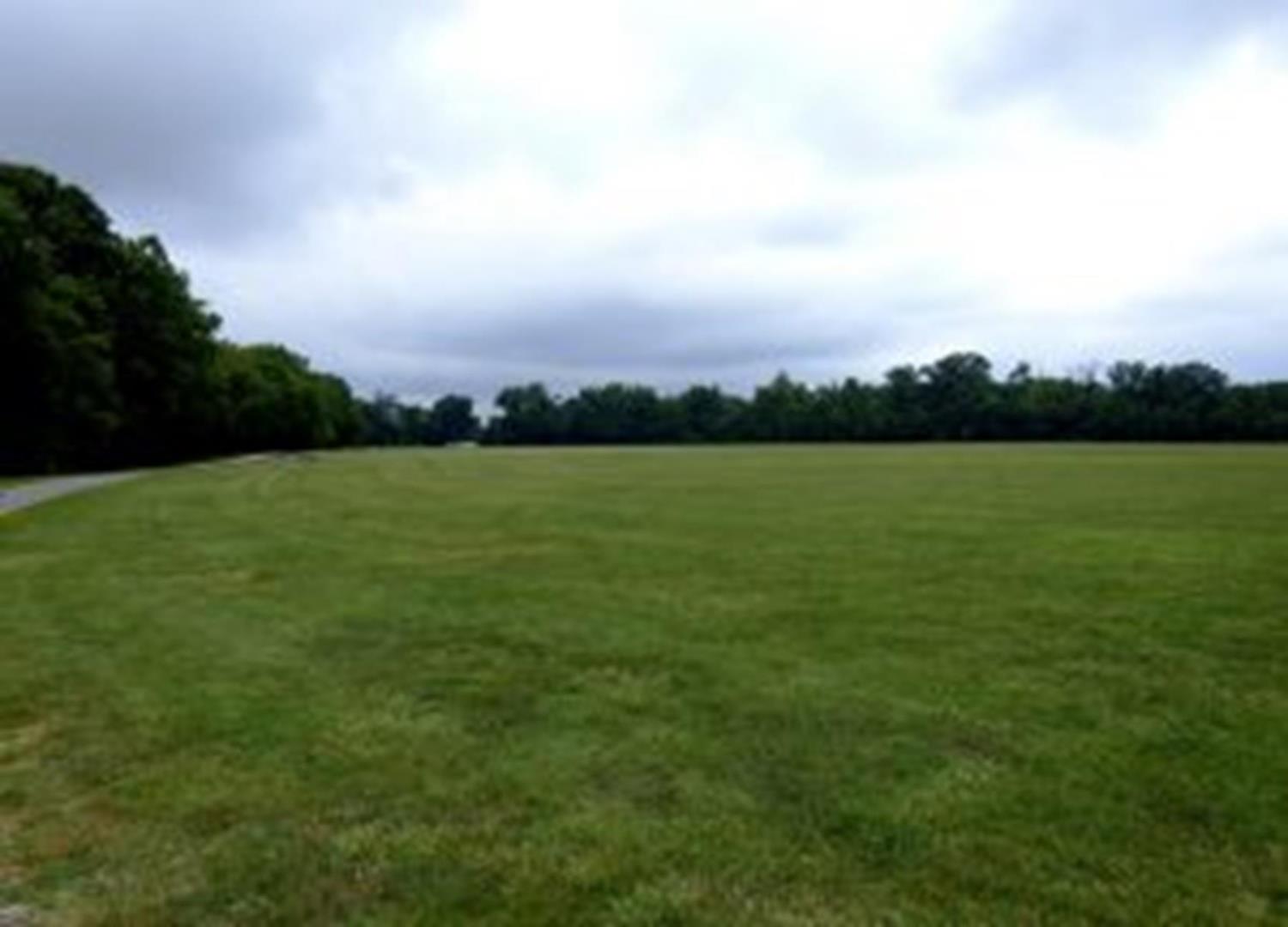 Sports: Baseball, basketball, disc golf, horseshoes, soccer, tennis, track (gravel)
Located near Historic Falmouth and adjacent to Chatham Manor, this park is the home to Celebration Stage. This venue boasts 16+ acres of playable grass surface for a variety of sports, special events and activities. Looking for the perfect spot to play some disc golf? Look no further than John Lee Pratt Park. This park is a top choice for soccer, basketball, tennis, baseball (one 60'field), and includes a playground, horseshoe pits, pavilions, restrooms, and ample parking.
Smith Lake Park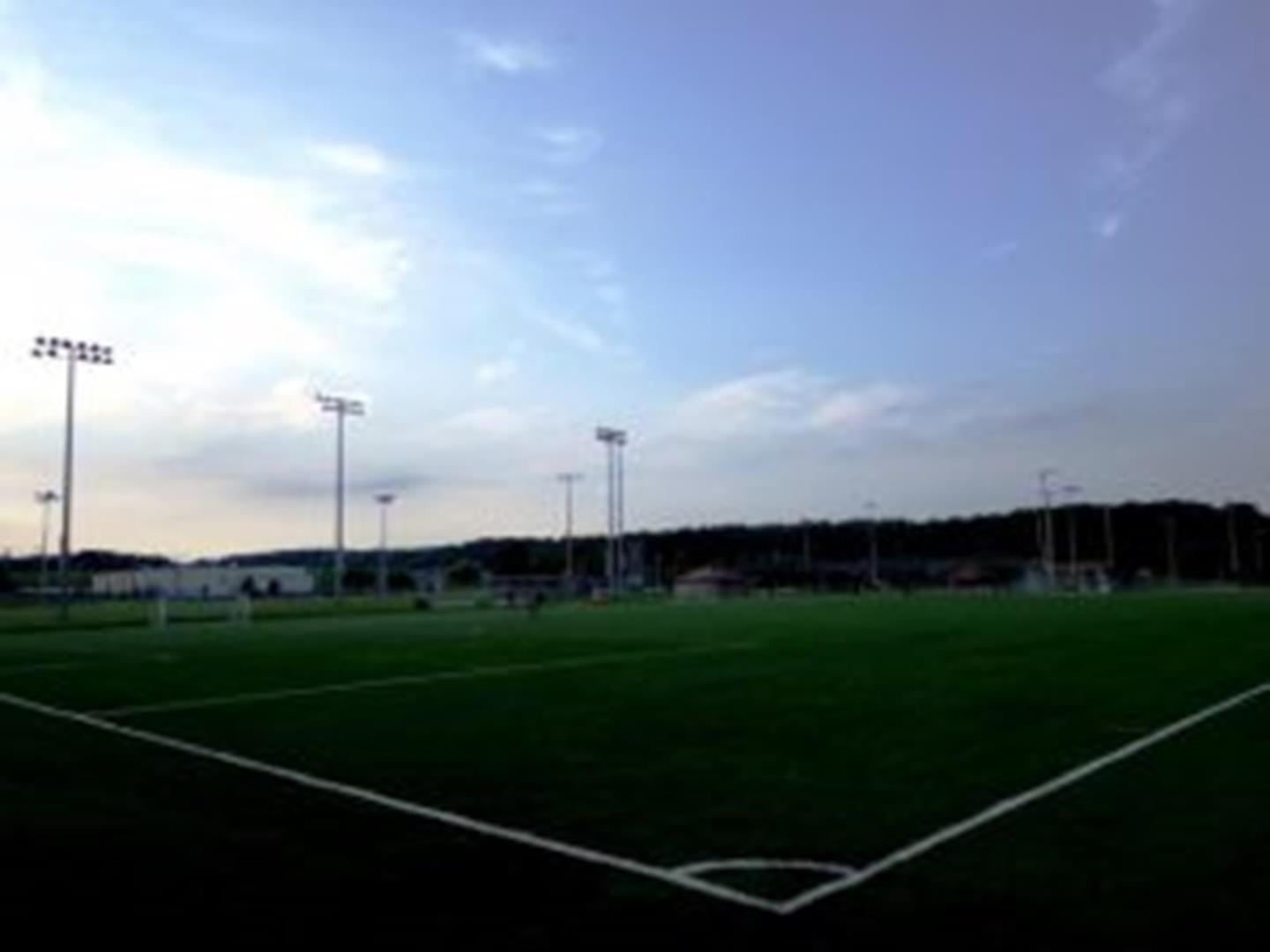 Sports: Baseball, soccer, football, lacrosse, field hockey
While baseball and soccer are the featured sports at this 17-acre park in northern Stafford this park is well suited for a variety of sports. Located near hotels, restaurants, and retail stores this park features two 60/70' lighted diamond fields, one 90' lighted baseball field, and two lighted synthetic rectangular fields which make it a great choice for tournament play. The picnic pavilions, playground, concession stand, trails, and parking are an added bonus for spectators and families.
Willowmere Park
Sports: Baseball, soccer, cross country
A familiar home to hosting events, Willowmere Park in Stafford offers three 60' diamond fields, one lighted 90' baseball field, three rectangular fields, and plentiful open space. Other amenities include a playground, restrooms, and a picnic area to feed hungry mouths after the game. You can also stretch out your legs on the asphalt walking trail – great for a quick pre- or post-game shakeout.
How Do We Get to Stafford?
By Car: 40 miles southwest of Washington, D.C. and 60 miles north of Richmond, Virginia, the Stafford region is dotted with quaint small towns, and a car or van is the easiest way to get around. I-95, US 17, US 1, Route 610, and Route 3 all run through the Stafford area.
By Plane: All major airlines fly in and out of Dulles International Airport, Reagan National Airport, and Richmond International Airport which are all approximately an hour from Stafford.
By Train: Amtrak serves Fredericksburg station, located 11 miles from Stafford center.
Summary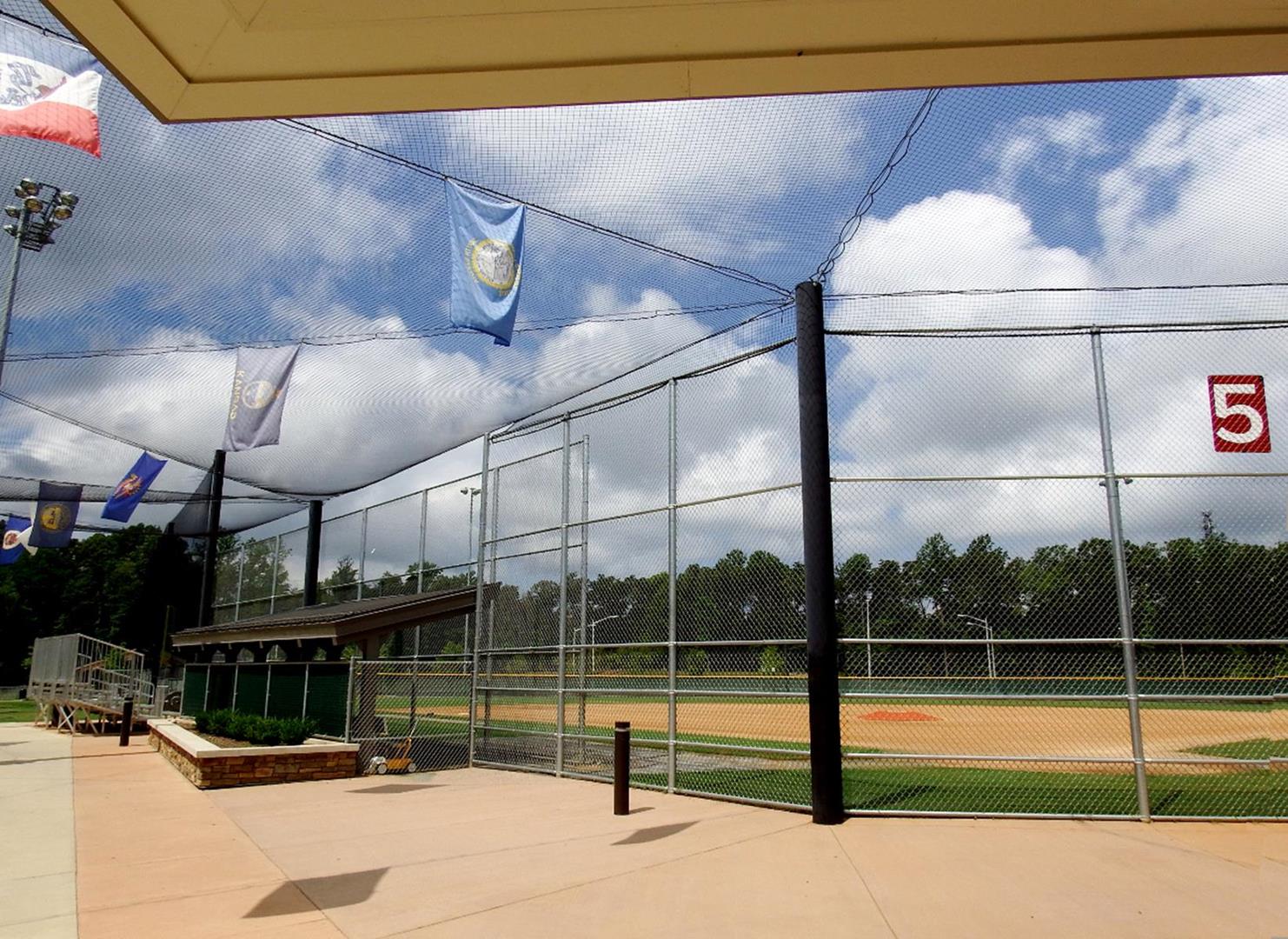 Article Name
Stafford's Wide-Open Spaces Welcome Athletes Year Round
Description
Rich in American history and natural beauty, Stafford, Virginia is the perfect backdrop for your next sports event.