The Sun and Competitive Fun Meet in Palm Beach County
Bring your game to Palm Beach County, Florida for an easy-to-plan, successful event combined with a sunny vacation.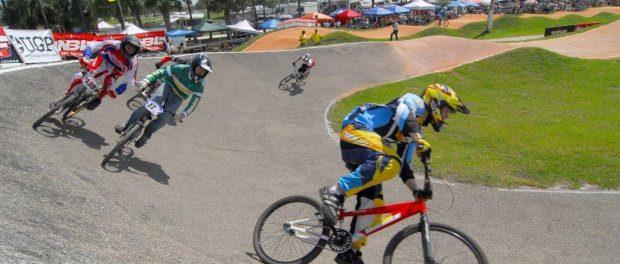 Why Palm Beach County?
Palm Beach County is a sports paradise with incomparable world-class facilities. With an extraordinary year-round climate, the county offers 47 miles of beaches, more than 160 golf courses, a 30,000-seat stadium with world-class amenities, Two Major League Baseball spring training complexes, 1,200 tennis courts including an 8,000-seat tennis stadium, and more than 45 parks with vast multi-purpose playing fields, plus 346 acres of polo and equestrian facilities. The average annual temperature is 78 degrees, making the area a premier location for year-round (yes, even winter) tournaments. And with over 16,000 hotel rooms in the county, there is no shortage of accommodation space for any size event. Just bring your game to Palm Beach County, Florida.
What is there to do when the final whistle blows?
Between, before or after games, there is plenty to keep your group busy. Of course, you can always direct them to the beach, some of which feature sand volleyball courts. Or enjoy big-time water rides at Rapids Water Park. A golfer's haven, Palm Beach County has more than 160 golf courses. Lion Country Safari African Adventure offers a live safari experience—without requiring a passport. The drive-through park abounds with lions, wildebeests, zebras and other animals from Africa and South America. You can encounter even more exotic creatures at the Palm Beach Zoo or South Florida Science Center and Aquarium. For another wildlife adventure, consider a trip to the Everglades, the largest remaining subtropical wilderness in the nation and home to alligators, manatees, snakes, sea turtles, rare birds and more than 600 species of fish. Along the Atlantic, you can climb to the top of Jupiter Inlet Lighthouse, an 1860 landmark.
Click the Instant Info Logo to let us connect you with Palm Beach County

Glen Allen
Director of Event Development
Phone: 561-233-3174
Email: gallen@palmbeachsports.com
Website: PalmBeachSports.com
---
X Factors
Grant programs
PR/media coverage
Social media marketing for your event
Logistical support
Event planning assistance
Volunteer staff
Signage
Site visits
Transportation for teams
Mobile apps
Housing services
Discount to local attractions
What are my facility options?
Atlantic Coastline
Sports: Sand volleyball, beach tennis, water sports
The 47 miles of coastline in Palm Beach County offers tournament-ready sand volleyball courts and beach tennis courts. The beach has also hosted USA National Wrestling tournaments, the Jupiter Fall Surfing Classic and the Offshore Powerboat Association World Championships.
Ballpark of the Palm Beaches

Sports: Baseball, Softball, Soccer, Field Hockey, Lacrosse, Rugby, Flag Football
Ballpark of the Palm Beaches will be home to the Washington Nationals as well as the Houston Astros in January of 2017. Palm Beach County will be the only Florida county with four MLB teams in two world-class training facilities. The complex features a stadium with 6,400 fixed seats as well as an additional 1,000 seats in the outfield berm, 12 supplementary practice fields with professional dimensions, and seven multipurpose fields built to FIFA specifications for soccer, lacrosse, field hockey and a variety of other field sports. Including the Ballpark of the Palm Beaches, Roger Dean Stadium, and the Santaluces Athletic Complex, Palm Beach County has the ability to use 30 MLB-quality diamonds.
Roger Dean Stadium

Sports: Baseball, softball
Spring training home of the Miami Marlins and St. Louis Cardinals, this complex is currently the only two team MLB spring training facility outside of Arizona. The 7,000 seat stadium features luxury sky-box seating, permanent seating, parking and concessions, making the complex a one-stop baseball or softball tournament destination. It also hosts the USA Baseball National Team Championships.
International Polo Club
Sports: Polo, soccer, field hockey
This world-class facility is a must-see polo facility in the United States. The club's pristine surfaces host all of the top polo players in the world during the January-April season. With eight polo fields operational, the club offers 60 acres of world-class field space that can host up to 50 soccer or field hockey-sized fields in one location outside of polo season. The club has hosted the National Field Hockey Festival and was home to the 2016 American Youth Soccer Organization's National Games.
Delray Tennis Center
The Delray Beach Tennis Center is a full-service public tennis facility with 14 clay courts, 6 hard courts, and an 8,200 seat stadium located in the heart of Delray Beach, FL. The Delray Beach Tennis Center features an upstairs pavilion and conference room, pro-shop with locker rooms, racquet stringing, and merchandise. In addition, Delray Beach is home to the Delray Swim & Tennis Club, located on Jaeger Drive. The Delray Swim & Tennis Club features 24 clay courts and a clubhouse that has a pro shop with merchandise and locker rooms.
Florida Atlantic University Stadium
Sports: Football, soccer, lacrosse
The 30,000-seat, multi-purpose stadium, the home of FAU football, is equipped with a press level, five locker rooms and two suite levels consisting of 24 suites. It has hosted the Olympic Gold Medal-winning women's soccer team, the 2012 Major League Lacrosse All-Star Game and international soccer matches, including a FIFA match between Ecuador and Germany, the current World Cup champions. In December 2015, FAU hosted the NCAA College Cup and the inaugural ESPN's Boca Raton Bowl.
Palm Beach County Convention Center
Sports: Cheerleading, gymnastics, wrestling, fencing
This 350,000-square-foot center boasts a huge Exhibition Hall, perfect for floor sports like cheer, gymnastics, wrestling and fencing. The upper level offers a ballroom, great for an after-tournament banquet. The state-of-the art center is located right in the heart of downtown West Palm Beach, and has an adjacent 400 room Hilton Hotel, along with plenty of parking.
Okeeheelee Park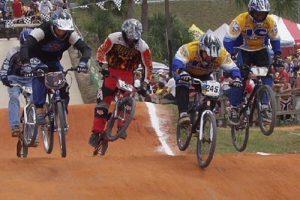 Sports: Water skiing, baseball, softball, soccer, golf, tennis, BMX/cycling
Boasting the premier site in the United States for water skiing on five purpose-built lakes, Okeeheelee Park has hosted the sport's world championships and regularly hosts the USA Water Ski National Championships. The park also has baseball, softball, soccer, golf and tennis facilities in addition to a nationally-classified BMX track, which hosted an Olympic-qualifying series.
How do we get to Palm Beach?
Located 70 miles north of Miami and 152 miles south of Orlando on the Atlantic coastline, Palm Beach is easily accessible by any means of transportation.
By Car: Getting to Palm Beach by ground is a cinch via Interstate 95 or the Florida Turnpike. There is also the West Palm Beach station served by Amtrak passenger rail and Tri-Rail commuter rail service.
By Air: Fly directly to the county into Palm Beach International Airport, serving over six million passengers each year.
Summary
Article Name
The Sun and Competitive Fun Meet in Palm Beach County
Description
Bring your game to Palm Beach County, Florida for an easy-to-plan, successful event combined with a sunny vacation.
Publisher Name