If you've made it this far, we assume you've got a tournament to plan. It's a tough task, we know. When you're planning a tournament, you rarely are focused solely on the tournament. You've got to make sure that every other hour of the day is filled with high-quality things to do. Finding a place with great facilities, wonderful year-round weather and numerous entertainment options to fill downtime can be hard, but the process is made easier if you're setting your sights on Greenville, South Carolina.
Greenville, home of Furman University, is one of the fastest-growing metro areas in the South, but it hasn't outgrown itself yet. This charming city has retained its hospitable roots but has expanded to offer event facilities large enough to host bands like Pearl Jam and accommodate events like the SEC basketball tournaments. Halfway between Atlanta and Charlotte, Greenville is highly accessible by vehicle from anywhere in the Southeast. Hotel accommodations (another thing you've got to worry about) are plentiful here, and there are several entertainment options available in the walkable downtown.
Leisure Activities: Minor League Ball and Major State Parks
When you've got a tournament to plan, you get caught up dreaming of the perfect scenario on the field that leaves all of the parents and players happy. But it likely won't be the every-pitch, every-basket memories that people relish; rather, it'll be the fun, friendly environment of the city that your teams will remember forever.
In Greenville, take your group to Fluor Field at the West End, where the Greenville Drive (a Red Sox Class A affiliate) play their games in a replica of Boston's historic Fenway Park – right down to the Green Monster and the shallow porch in right field. Or spend the day in the picturesque Falls Park on the Reedy, or three major state parks (Paris Mountain, Caesars Head, and Jones Gap) – with their breathtaking views of the Blue Ridge Mountains.
Click the Instant Info Logo to let us connect you with VisitGreenvilleSC

---
X Factors
Grant programs and bidding fees
Housing RFPs to your specifications
Discounts to area dining and attractions
Site visits
Local PR/media coverage
Social media marketing
Volunteers available for major events
Signage availability based on needs
Coach transportation available
Planner Perspective
Downtown Facilities
Bon Secours Wellness Arena
Sports: Hockey, basketball, martial arts, wrestling, boxing, cheerleading, dance
Greenville is one of the region's great event destinations. In addition to being a hotspot for summer concerts like The Avett Brothers, Gucci Mane and Meghan Trainor, Bon Secours Wellness Arena plays host to hockey's Greenville Swamp Rabbits of the ECHL and the Clemson Tigers men's basketball team. The Arena seats up to 15,000 and has 30 luxury suites and over 800 club seats. Regulation-size basketball court and hockey rinks are available as well as concessions, drink vendors and ample parking. In 2017, the Arena successfully hosted both the SEC Women's Basketball Tournament, the 1st and 2nd round games of the NCAA Division I Basketball Tournament, and the USA Karate National Championships & US Team Trials.
Fluor Field at the West End
Sports: Baseball
The Field recently completed a $10 million renovation. New fan amenities include seats atop the Green Monster, an all-new club area extension on the suite level, a Ticket Plan Holder Lounge, enhancements to the Fieldhouse rooftop experience, and renovations to the Main Street and Field Street Plazas.
Prime University Facilities
Latham Baseball Stadium
Sports: Baseball
This was the first athletic complex built when Furman University moved its campus from downtown Greenville, and some argue that it remains the most beautiful. The home to the Paladins features Bermuda and rye grass and is touted as one of the smoothest baseball fields in the Southern Conference. It was updated in January of 2013 when a brand new baseball complex was built along the right field line beyond the bleachers. The 10,000-square-foot complex houses the players and coaches locker rooms, coaches' offices, a player's lounge, a batting and pitching cage and full laundry. The field measures 330 feet down the left and right field lines, 350 feet to left center field, 371 feet to the right center field power alley and 393 feet to the center field fence.
Minor Herndon Mickel Tennis Center
Sports: Tennis
Furman tennis has long been a powerhouse in the South and the men's former head coach Paul Scarpa was the winningest head coach in America when he retired with 853 victories in 2011. The Minor Herndon Mickel Tennis Center boasts a 41,000- square-foot building that contains four indoor courts, locker rooms for visiting and home teams, coaches' offices, a lounge and a viewing area for the courts. The stadium court outside can seat 400 people, and there are an additional 15 outdoor courts.
Pepsi Softball Stadium
Sports: Softball
Furman University's Pepsi Stadium was named in 2001, replacing what was known simply as Furman Stadium for 20 years. Although the name changed, the winning legacy of Furman softball stayed the same. The stadium features enclosed brick dugouts, a Bermuda-grass outfield, padded outfield fence that measures 200' down the lines and 220' to center and a row of hedge along the outfield fence as a cherry on top. Its Southern charm is consistent with the rest of campus. The newest addition to the stadium is the 2,700-square-foot press box that was added in 2013. The two-story structure features a coaches office, press area and concessions stand. Lighting was installed recently to allow for night games.
Eugene Stone Soccer Stadium
Sports: Soccer
Of all the sports at Furman University, soccer is undoubtedly the most successful and of all the sports sites at Furman University, the soccer stadium is certainly the nicest. It seats more than its baseball, softball and tennis facilities combined – over 3,000. The stadium, lined by a brick-and-wrought-iron fence, features a fully automated scoreboard, press box and complete lighting. Spinks Field House was completed in 2015 and boasts locker rooms, expanded public restrooms, a permanent concession area, referees room and storage space.
Timmons Arena
Sports: Basketball
Think of Timmons Arena as the do-it-all center for athletics at Furman University. While its main purpose is to house the Paladins men's and women's basketball teams, the arena also contains a 7,000-square-foot strength and training facility for all 20 varsity teams at the school. Timmons Arena contains offices for sports information staff, two regulation-size basketball courts, locker rooms and a complete sports medicine facility. If that weren't enough, it can also transition from a 3,500-seat basketball arena to a 6,000-seat concert venue. All 3,500 seats feature seatbacks, and the arena offers full concessions.
County Facility
Westside Aquatic Complex
Sports: Swimming, diving, water polo, kayaking, triathlons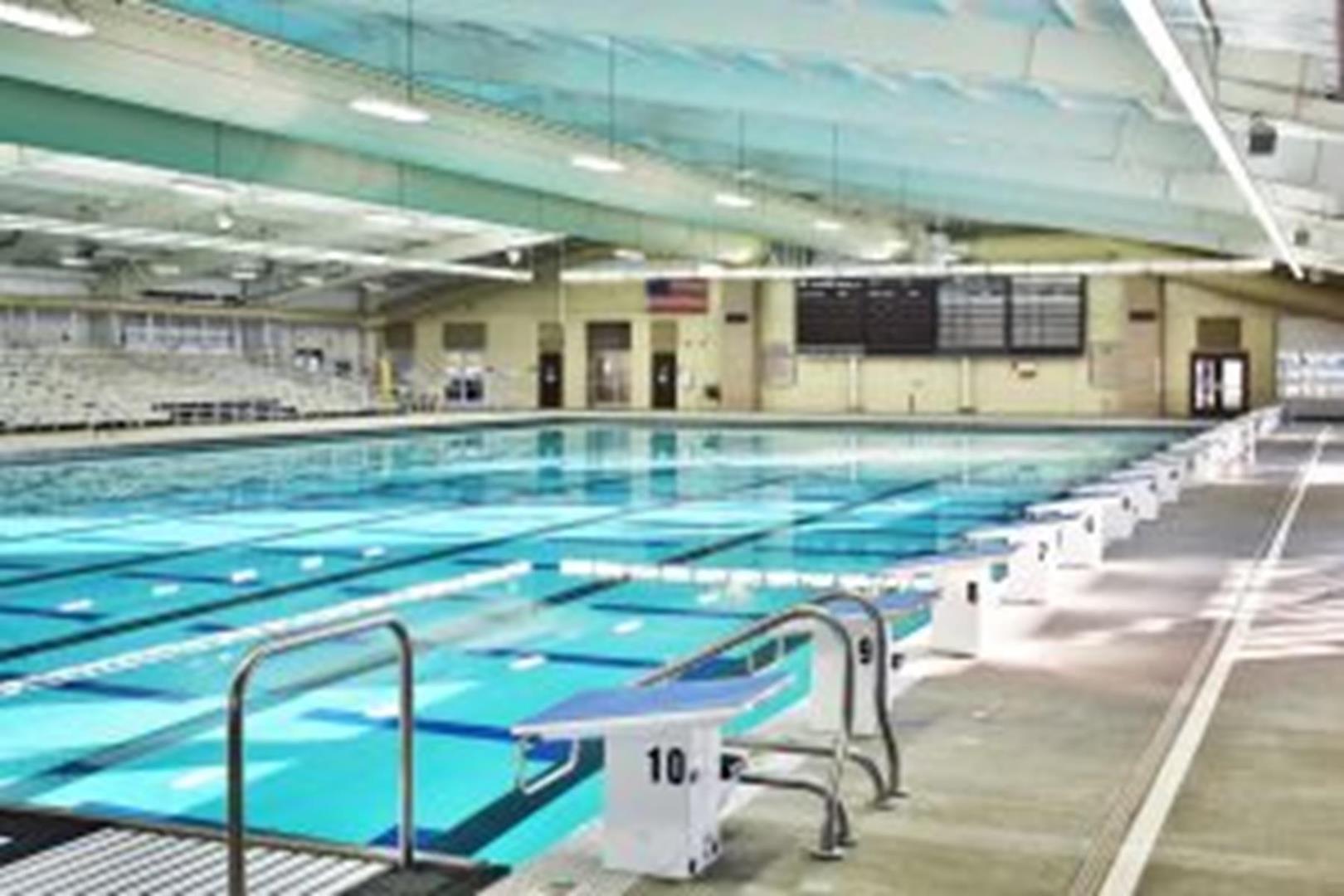 Located on the western side of downtown Greenville, the aptly named Westside Aquatic Complex offers everything your swim and dive competition needs – even a Paddock Evacuator Chloramine Evacuation system to provide the healthiest, most pristine air quality possible. The Complex features 20 lanes of a 25-yard, 50-meter swim competition pool and a five-lane, 25-yard heated therapy pool. Additional amenities include fun zones, updated locker rooms, concessions, on-site parking and aerobic equipment – as well as programs for youth, adults and seniors.
How to Get There
Located about halfway between Atlanta and Charlotte, Greenville, South Carolina is one of the most accessible cities in the South. It sits off several major highways and can be reached with ease through an international airport just minutes from downtown.
By Car: Located less than a day's drive for a majority of the U.S. population, Greenville, SC is near the intersections of I-85 and I-385.
By Air: Greenville-Spartanburg International Airport isn't even 15 minutes from downtown Greenville.