Virginia is a fabulous locale for sporting events
Stafford County has long been known as the childhood home of George Washington, our nation's first president. Today, though, the county's reputation as an outstanding sports haven rivals its reputation as a historical destination, making it an appealing vacation spot for all ages. Founded in 1664, Stafford County features an abundance of natural beauty, from preserves to lakes to rivers. Stafford County also pays homage to its history with 20 properties and districts that reside on the National Register of Historic Places. While Stafford County honors its legacy, it also embraces progress, and few areas in the country can match its affection for sports. The county's preeminent sports venues, accommodations, local attractions and relative affordability, combined with its proximity to the nation's most popular historic attractions, make it a popular destination for many events.
Activities galore in Stafford County and surrounding areas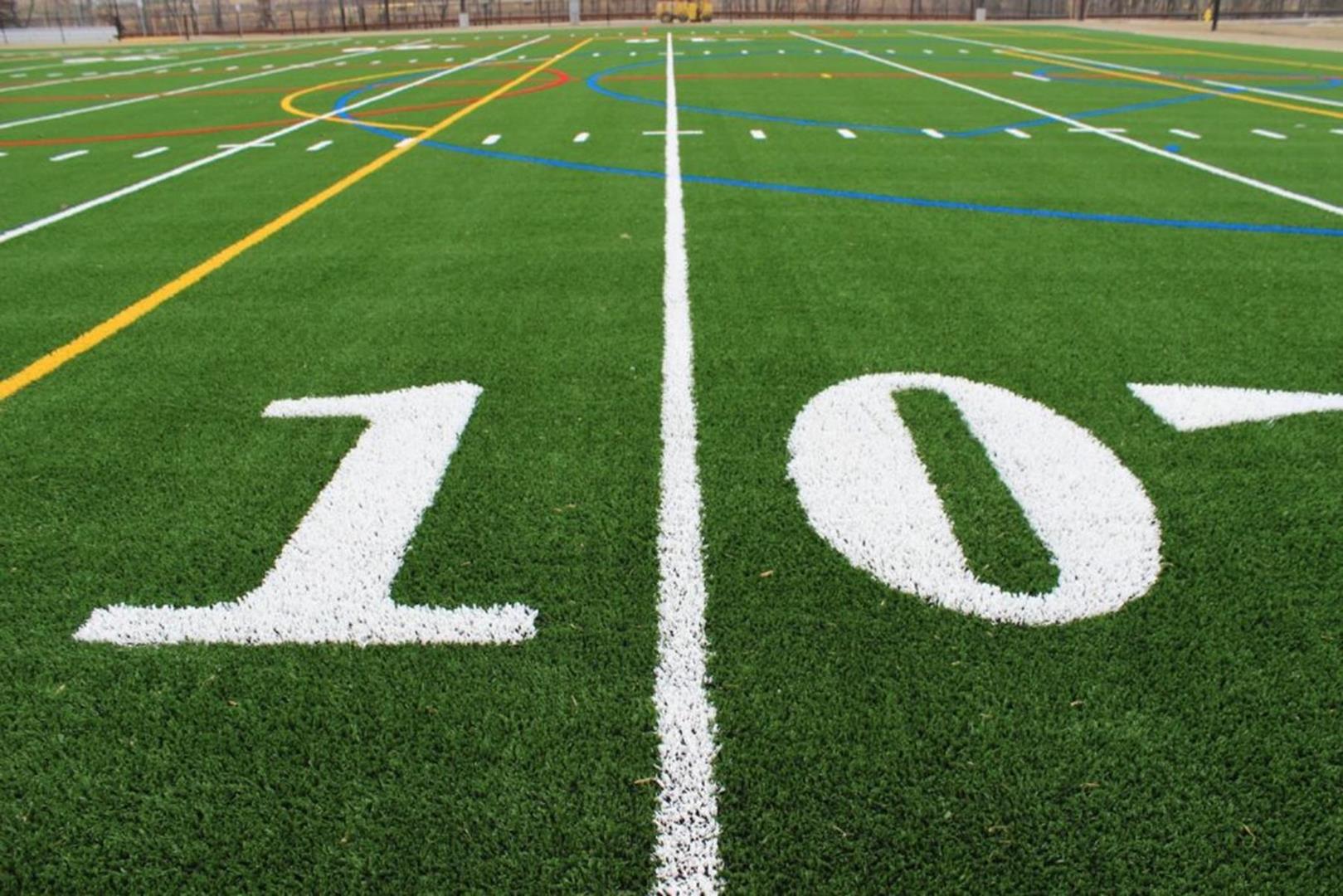 The benefits of a sports venue extend beyond its facilities, and Stafford County and the Fredericksburg region have a slew of activities to entertain everyone. Ferry Farm is George Washington's boyhood home and the place where the famous "chopping down the cherry tree" tale stems from. Travelers can experience the living conditions of Civil War soldiers at the White Oak Civil War Museum, or they can visit Government Island, a historic 18th and 19th century quarry site that is also a 17-acre nature preserve. The site once provided Aquia sandstone to some of the U.S. Government's most famous buildings, like the White House and U.S. Capitol. The accessibility of Washington, D.C., Richmond, Charlottesville, Colonial Williamsburg, Busch Gardens and Kings Dominion amusement park makes it easy for tournament participants to extend their trip into an entertaining vacation. Animal lovers can make their way to Maranatha Alpaca Farm, where they can spend time with the lovable creatures. The 36,000-square-foot Riverside Theater in Fredericksburg, offers a Broadway-style experience for both large and small gatherings. On Saturdays, the establishment features special Children's Theater offerings.
Let us connect you with Stafford Tourism

---
X-Factors
Local PR/media coverage (may also include coverage from Washington, D.C. and Richmond)
Social media marketing
Accommodating parks, recreation and community facilities staff
Signage availability
Tours to historical sites that played a significant role in our nation's history
Large military population (active duty and retired)
Planner Perspective
After spreading our event over three counties for a number of years, the addition of the Embrey Mill fields complex made Stafford the perfect location for our annual St. Paddy's Day Tournament. Now, Stafford has the hotels, the restaurants, the shopping AND the perfect fields for our event that serves over 200 teams every year.

–Stephanie Johnson, Director of Operations Stafford Soccer
The opportunities that the Jeff Rouse Swim and Sport Center have given to the local swim community and the Commonwealth of Virginia have been phenomenal. We can use this state-of-the-art facility to provide a top-level swim meet experience to teams from all over the state. Having the ability to host the Short Course and Long Course Senior Championship Meets this year in a more central location for the teams has proved advantageous to the swimmers and their families. Stafford County, local hotels, restaurants, and businesses have made the swimmers feel right at home.

– Brian Cann, Aquatics Director, Jeff Rouse Swim and Sport Center
Impressive array of sports venues
Jeff Rouse Swim and Sport Center
Sports: Swimming, basketball, cycling, volleyball, soccer
Stafford County's state-of-the-art, 76,000-square-foot Jeff Rouse Swim and Sport Center is a site to behold. Opened in 2016, it features a 50-meter competition pool, more than 800 spectator seats and a 25-yard recreation pool. It also possesses a warm-water wellness pool, a group exercise studio, a fitness floor that provides over 5,000 square feet of workout space, a full-sized basketball court and a café to serve guests. The center also offers cycling, group exercise classes, swimming lessons and league play for adults in volleyball, basketball and soccer.
Embrey Mill Park
Sports: Soccer, lacrosse, field hockey, football
The beautiful new 50-acre, $26-million Embrey Mill Park offers six synthetic lighted rectangular fields and two lighted grass fields, plus a playground, concessions and ample parking. Centrally located in Stafford County and near major transportation options, shopping, hotels and historic locales, this sporting complex that debuted in 2016 is a crown jewel in the area and attracts hundreds of athletes to the region.
Saint Clair Brooks Park
Sports: Basketball, skateboarding, volleyball, horseshoes, baseball, football
This park in historic Falmouth features 80 acres of wooded parkland and includes such amenities as picnic pavilions, grills, a skate park, basketball courts, a sand volleyball court, a horseshoe pit, two baseball fields, a football field, nature trails and playground equipment. It is a perfect location to break a sweat while participating in your favorite sport, or merely take a casual walk while enjoying the picturesque scenery.
Chichester Park
Sports: Baseball, softball,
Stafford's Chichester Park includes a new baseball complex and park, making it a perfect place for groups to host tournaments, games or practices. It offers four 60/70-foot diamond fields, one 90-foot baseball field, protected spectator seating, a large picnic pavilion with restrooms and grills, concessions, ample parking and trails for hiking and jogging. It is located near major transportation thoroughfares, making it easy for families to reach. The park also lays claim to the county's first all-inclusive Americans with Disabilities Act-accessible playground that is available to all children and adults.
Curtis Memorial Park
Sports: Baseball, skateboarding, volleyball, tennis, swimming, fishing, golf
Hartwood's Curtis Memorial Park is a lovely wooded area that can host virtually any outing thanks to its many options. The park features nature trails, an amphitheater, a baseball diamond, playground, skateboard park, sand volleyball courts and tennis courts. For those interested in aquatic activities, there is an Olympic-sized swimming pool with a diving area, a wading pool and a 91-acre fishing lake. The park also is home to the 18-hole Gauntlet Golf Club, a public course that is complete with a full-service bar and grill.
Duff McDuff Green Memorial Park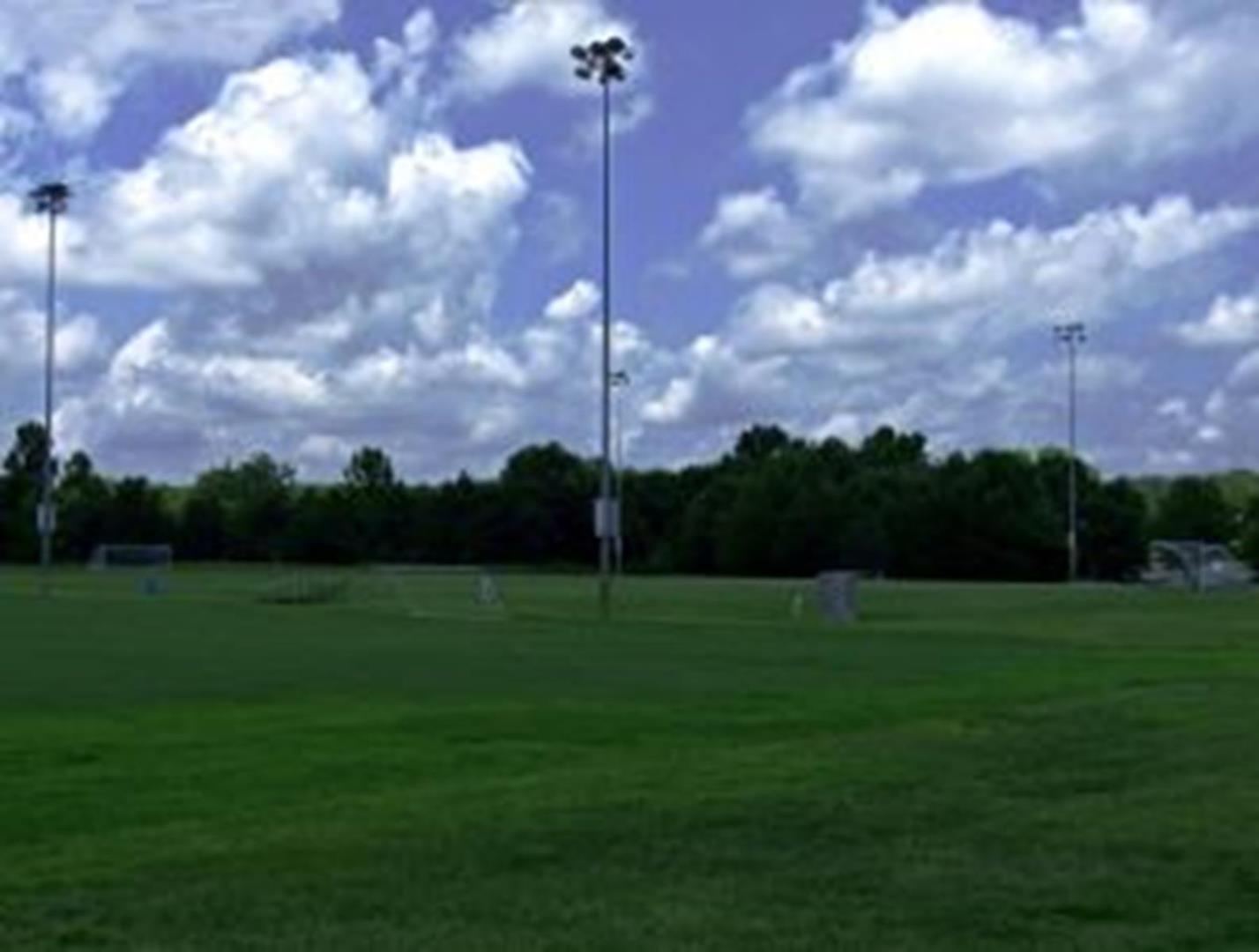 Sports: Baseball, softball, soccer
Duff McDuff Park in Ferry Farm is a spectacular 60-acre picnic spot consisting of open fields and woodlands and has an observation deck that overlooks the scenic Rappahannock River. It is open year-round and includes several lighted and irrigated soccer and football fields. For those more interested in simply observing, the park is home to numerous dragonflies and damselflies along with eastern bluebirds, woodpeckers and numerous other birds. The park also sports baseball diamonds, a playground, concession buildings, restrooms, picnic pavilions and a paved trail to the overlook dock.
Patawomeck Park
Sports: Football, soccer, softball, baseball
This captivating new sports facility in Stafford offers a variety of sports options for its visitors. It features two full-sized soccer and football fields, two baseball/softball fields with backstops, an extensive playground, picnic pavilions and open recreational space and trails that are perfect for walkers and bikers. Permanent restrooms are on-site along with a human and pet water fountain. A containment pond adds to the park's allure.
John Lee Pratt Memorial Park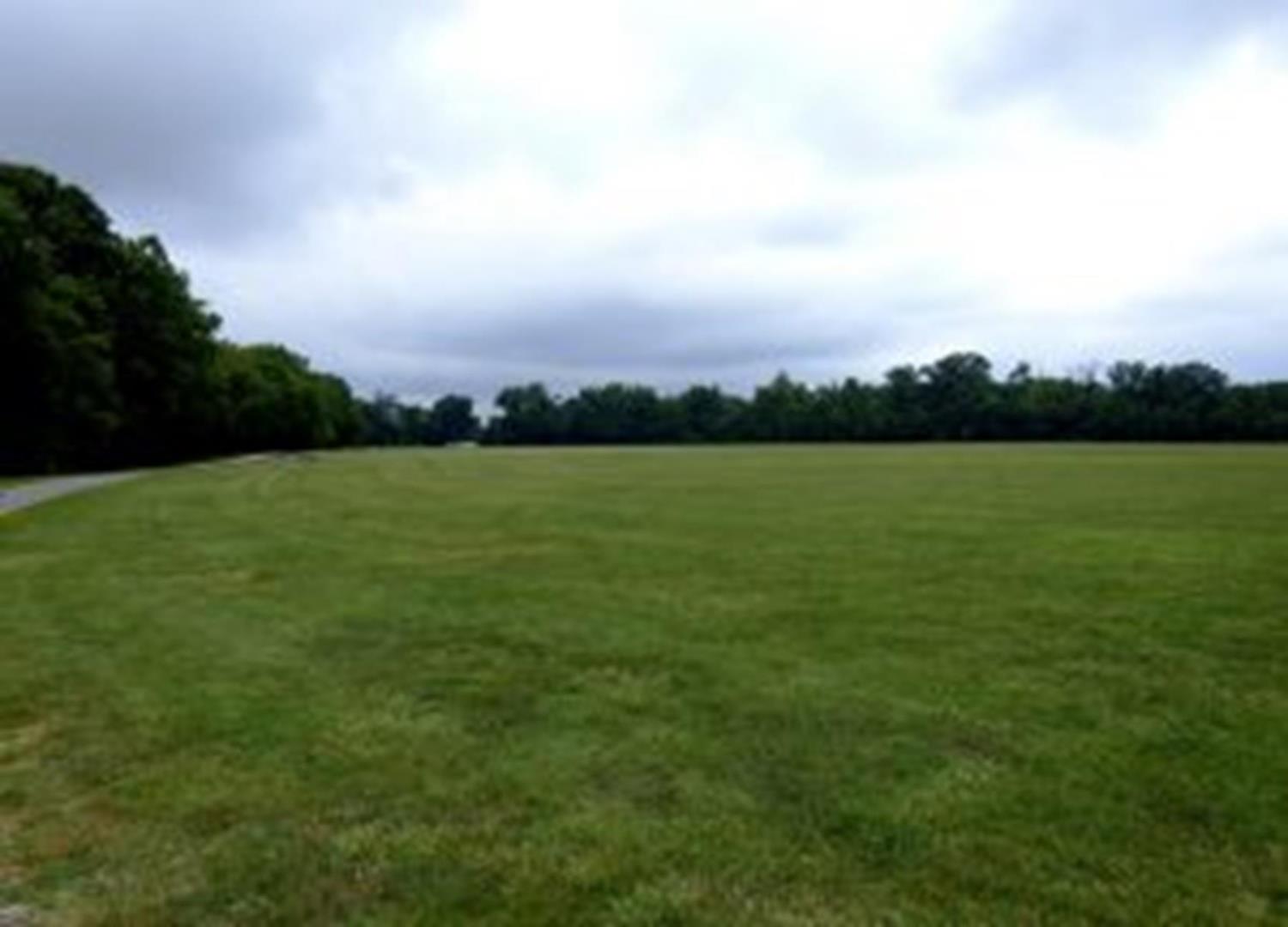 Sports: Baseball, basketball, disc golf, horseshoes, soccer, tennis, track (gravel)
A sizable community park, John Lee Pratt Park in Fredericksburg offers many amenities. It features 10 soccer fields, tennis and basketball courts, a baseball field, a Frisbee disc golf course, a horseshoe pit, playground areas, restrooms, nature trails, a one-mile gravel track, a one-mile paved hike/bike trail, picnic shelters and grills.
Smith Lake Park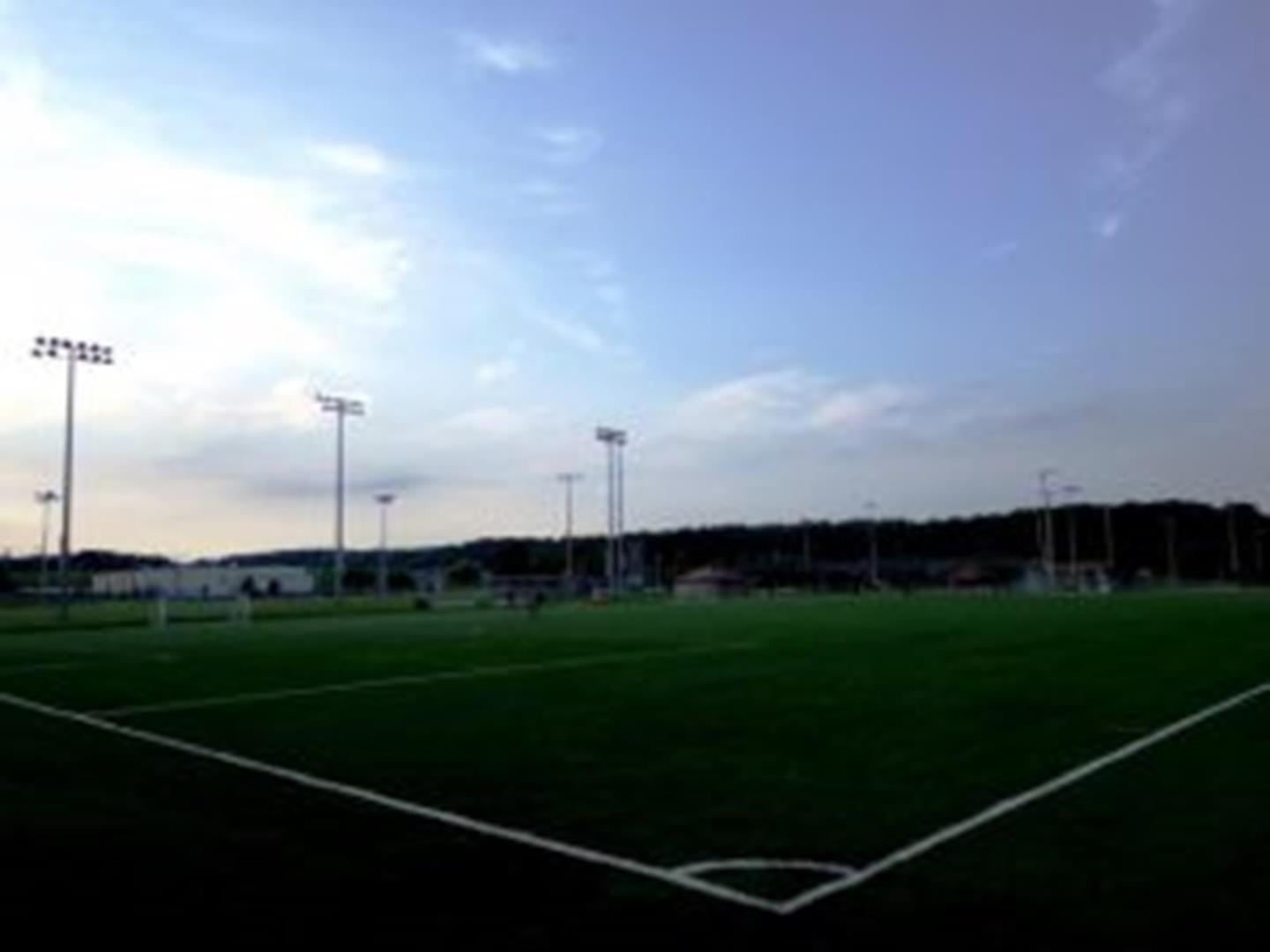 Sports: Baseball, soccer, football, lacrosse, field hockey
This 17-acre site in northern Stafford County is suited to host a slew of different sports. It features three baseball and two synthetic turf athletic fields (all lighted and irrigated) that are perfect for soccer or football games. For those who just want to relax, the park has two picnic pavilions (one large and one small). After eating, you can burn off a few calories by taking a hike on paved trails or playing with your children on the playground. Smith Lake Park also houses a restroom/storage building.
Willowmere Park
Sports: Baseball, soccer, cross country
Located in the central portion of Stafford County, Willowmere Park is home to a 90-foot baseball field with lights, three Little League baseball fields (two with lights) and three rectangular soccer fields (which makes it a perfect locale to host numerous sporting events). The park also features a 0.75-mile asphalt walking trail, picnic shelters, a concession stand and a playground.
How Do We Get to Stafford?
Location is a major plus for Stafford County as it resides just 40 miles southwest of Washington, D.C. and 60 miles north of Richmond, Virginia, in the heart of one of the nation's most historic regions. Vehicular transportation is the easiest way to visit Stafford as I-95, US 17, US 1, Route 610 and Route 3 all run through the Stafford area. All major airlines fly in and out of Dulles International Airport, Reagan National Airport and Richmond International Airport, which are all based approximately an hour from Stafford. With over 4,500 hotel rooms serving the region, finding a place to stay in or around Stafford is easy.