Why Rutherford Co, is Tennessee's Sports Capital
While Rutherford County is known as the Sports Capital of Tennessee®, this college-centric county packs in quite a lot of fun, too.
The reasons for choosing Rutherford County
If you're looking for a place where your sports travel group will want to play their preferred game and then just pack their bags and go home, you'd better pass up Tennessee's Rutherford County, voted one of the Best Sports Cities in the U.S. by Sporting News. Fun fact: the first two FootGolf courses in the state of Tennessee—one in Murfreesboro and one in Smyrna—call Rutherford County home. Trademarked as The Sports Capital of Tennessee®, Rutherford County—encompassing the communities of Murfreesboro, Smyrna, La Vergne, and Eagleville—offers more than enough reasons for groups to stay and play.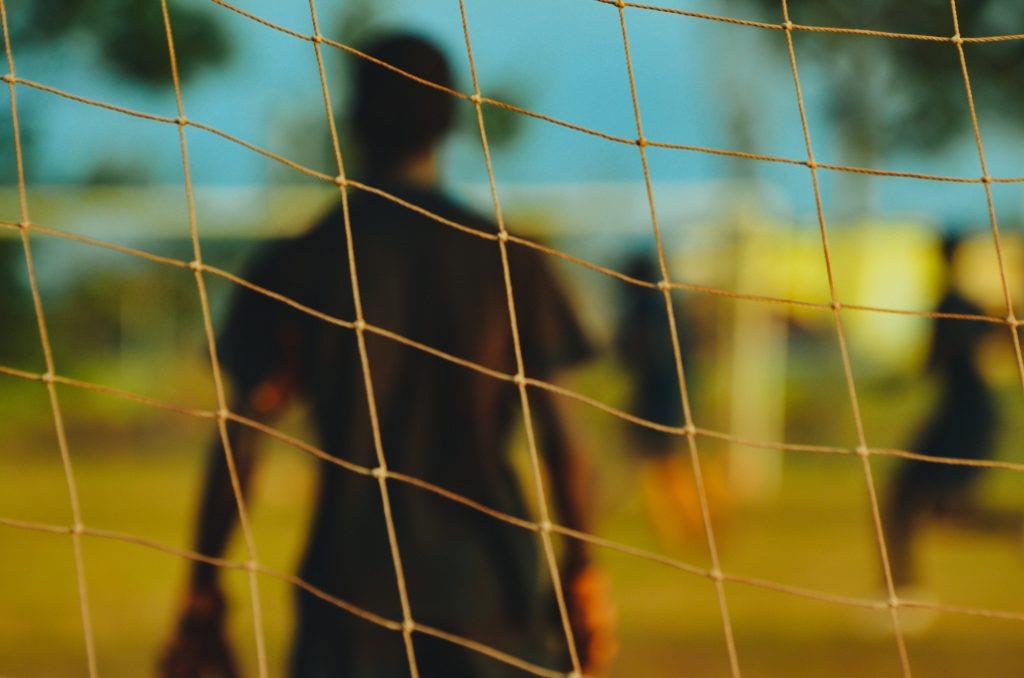 But first, let's talk about the area's sports-travel cred. Murfreesboro is home to Middle Tennessee State University, and as such it can provide access to collegiate-level facilities. Previous events hosted in the county include state high school sports championships, Division I football games, ISA Softball tournaments, Bull Riding championships, USYS President's Cup soccer tournaments and PGA/Senior PGA golf. The area was also nominated as one of the top 10 soccer cities by Livability.com.
Still, sports travel isn't just about the big game. A successful plan includes non-event activities. And Rutherford County has something for just about every style.
What post-game attractions are there in Rutherford County?
No matter what the age group, Rutherford County has attractions that will definitely appeal. Discovery Center will give kids' brains a chance to play. Smyrna Outdoor Adventure Center
and Boro Beach Outdoor Aquatic Center are great options for teams to enjoy the outdoors. Other engaging activities include Middle TN Natural History Museum, The Ascent Climbing Facility and Lucky Ladd Farm. There are also indoor trampoline parks, bowling facilities and various escape rooms to enjoy.
 The Avenue and Stones River Mall both provide shopping experience in Murfreesboro. Murfreesboro Downtown District offers unique local shops, antiques and dining options. There are over 375 dining options across the county.
Is your group interested in history, art or music? Each is well represented in this area. The Civil War, in particular, is commemorated in several areas, including  Stones River National Battlefield, Sam Davis Home and Plantation, Oaklands Mansion and Fortress Rosecrans.
Let us connect you with Rutherford County CVB

---
X Factors
Free parking county-wide
Venue and service contract negotiation
Room blocks
Preferred housing bureau service and rebate program
Local service provider referrals
Entertainment/attraction info
Public relations assistance
Welcome bags
Destination copy and photograph
Player party assistance
Dignitary welcome letters
Website event listings
Social Media Marketing as requested
Down time suggested itineraries for teams
Planner Perspective
Rutherford County, at the center of the state, provides an ideal location for TSSAA State Championships. No qualifying team has to travel too great a distance, and the CVB works closely with hotels and venues to make sure teams' needs are met during their stay. High school athletes across the state have come to know Rutherford County as a place where champions are made.

– Richard McWhirter, assistant executive director, TSSAA
It's been a pleasure working with the Rutherford County CVB over the past three years with the Tennessee Cup. The CVB bridges the needs of the partner facilities, hotels, tourism and the event planner to help us coordinate all the areas for a successful event. It's important to have more than just great facilities and a welcoming community; but, also leadership and support from the CVB and parks department. We're happy to be going into another three-year cycle in Murfreesboro because of it!

– Scott Spencer, president, Premier Soccer Services
We at Tennessee Youth Baseball Association (TYBA) have always had a great experience working with our own Rutherford County Convention & Visitors Bureau. TYBA has been hosting youth baseball tournaments at Murfreesboro Parks & Rec ball fields for 17+ years and in Rutherford County recreation for 31 years. It has been a real pleasure working with people that have a heart for youth sports and who dedicate their resources to make a pleasurable experience for participants coming into our great city. Sometimes there is not enough credit or words to say 'thank you' for the job you do, Rutherford County Convention & Visitors Bureau.

– Rick Adams, director, Tennessee Youth Baseball Association
Facilities that earn Tennessee's Sports Capital title
Richard Siegel Soccer Complex
Sports: Soccer

The $13-million Murfreesboro soccer complex covers 137 acres and houses a total of 15 soccer fields. There are six standard-sized soccer fields, eight lighted soccer fields and a championship soccer stadium. Also included in this TSSAA- and USYS-hosting facility are five pavilions, two concessions buildings, ample parking and two meeting rooms. On-site amenities include restrooms and locker rooms; soccer balls, goals, corner flags and other equipment are available. In addition to the soccer facilities, there are playgrounds, sand volleyball courts, basketball courts, horseshoe pits and walking trails open for use.
Adams Tennis Complex
Sports: Tennis

Adams Tennis Complex is located near Old Fort Park & Golf Course, a 50-acre stretch of parkland that includes Fortress Rosecrans and—you guessed it—a PGA-worthy golf course. The facility features 24 tennis courts, 16 of which are lighted for night play, and a brand-new eight court indoor facility. There's a concession stand and several picnic shelters on-site; two of the shelters have restrooms. There is also a pair of playgrounds for little ones: a small playground near the first picnic shelter, and the extensively and recently renovated Kids Castle playground. A concession stand rounds off the list of amenities for this site.
McKnight Park & Star*Plex
Sports: Softball, baseball, football, lacrosse, soccer, disc golf

The 81-acre community park is made up of three venues: Sports*Com, Star*Plex and several multi-purpose fields. Sports*Com is an indoor-outdoor, multi-purpose facility that includes a gymnasium, track, fitness equipment, game room, meeting room, indoor pool, outdoor pool and a sand volleyball court. Star*Plex is a five-field baseball and softball facility with on-site concessions and restrooms. Youth softball fields are available, as are several multi-purpose fields used to host the sports listed above. These fields also provide a sheltered picnic area, restrooms and storage areas.
Barfield Crescent Park
Sports: Baseball, soft ball, disc golf
The eight-field complex has all you need to host daytime or nighttime play for softball and baseball tournaments. For one thing, all fields are lit. With spaces for 600 cars, a pair of concession stands and on-site restroom facilities, the park's layout ensures that players and guests can arrive, park and stay comfortably. During the game, scoreboards and scorekeeper areas make keeping track easy. Barfield Crescent Parks also hosts an 18-hole, championship-level disc golf course; it was the home of the Tennessee State Disc Golf Tour Finals.
Smyrna Bowling Center
Sports: Bowling
This 52-lane, 50,000-square-foot bowling center is the largest in the state of Tennessee. Daily maintenance of the lanes and equipment keeps them functioning at the top of their game, and an assortment of lanes means that both pro- and amateur-level players can compete at the appropriate level. A café and restrooms are included in the on-site amenities list; pool tables and an arcade ensure that everyone can enjoy themselves before and after play.
Tennessee Miller Coliseum
Sports: Equestrian, cheer, dance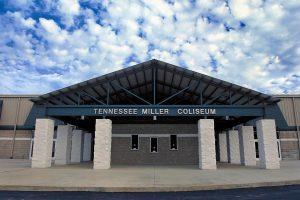 Murfreesboro's Tennessee Miller Coliseum is as massive as you'd expect for a venue that specializes in motorsports, tractor pulls, rodeos and other big-time events. The 222,000-square-foot facility seats over 4,500 people, and the 45,000-square-foot floor area can be left bare or covered in vinyl as needed. On site, there's a covered warm-up area, 117 camper hookups, 500 stalls and space to park 400 vehicles. Indoors, you'll find a reception/meeting space, concessions and restrooms.
MTSU Murphy Center
Sports: Basketball, dance, volleyball, track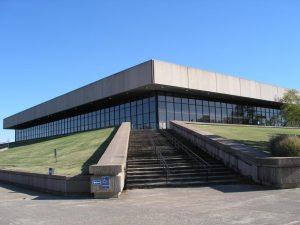 Murphy Center is home to MTSU's athletics. The arena itself seats 10,000 fans and is popularly used for basketball and track. Aside from the arena, there are two gyms and two dance studios. Concessions and restrooms are on site. Upstairs, you'll find the indoor track system facility. The center has hosted girls' and boys' basketball, volleyball and track championships. The Murphy Center Complex contains the Murphy Athletic Center and MTSU's football, baseball, track and other sporting facilities.
MTSU Track & Soccer Stadium
Sports: Soccer, track

The Dean A. Hayes Track & Soccer stadium officially opened in 1998 with a match against Tennessee Tech. In 2009, the venue hosted the Sun Belt Outdoor Track Championships; this was repeated in 2011, when the facility hosted the Sun Belt Soccer Championships as well. Currently, this Olympic-sized track is USTFA certified and includes two long jump runways, a pole vault runway, a Javelin runway, a high jump area and a hammer/discus cage.
Miracle Field
Sports: Baseball, softball
Just opened in May of 2017, Miracle Field houses a custom-designed, rubberized baseball field built for children and adults with special needs. The field accommodates wheelchairs and other devices. There is also an inclusive playground on the property with accessible ramps, sensory stations and a zipline. Spectators are also accommodated with covered bleachers, picnic table seating and concessions.
How do we get to Rutherford County?
Not only is Rutherford County centrally located in the state of Tennessee, it's easily—and widely—accessible via car and air.
By Car: Located just off Interstate 24, Rutherford County is easy to find. It's 30 minutes southeast of Nashville, in the exact center of the state, and is within a day's drive of 75% of the US population.
By Air: Flying into Nashville international Airport is the easiest long-distance way to get to Rutherford County. The airport is approximately 40 minutes away from Murfreesboro. In addition to several smaller carriers, it accepts flights from American Airlines, Delta, Southwest, United, Frontier, and US Airways.
Summary
Article Name
Why Rutherford Co., is Tennessee's Sports Capital
Description
While Rutherford County is known as the Sports Capital of Tennessee®, this college-centric county packs in quite a lot of fun, too.