A Wide Variety of Sports Make Chicagoland a Prime Destination
Few places in the country offer more quality venues than the Chicago Southland.
One of the common conundrums that comes up when planning a sports tournament is that many destinations specialize in one type of sport and have some scraps left over for the others. Or they've spread their resources thin and have multiple options but don't have quality across the board. If you're thinking about planning a sports event in the Chicagoland area, you'll find that the Chicago Southland has not only an impressive diversity of sports facilities but also the quality that organizers demand.
Chicago is one of the biggest sports cities in America, if not the world. It's a natural attraction for sports event planners. But when you're dealing with dozens of teams and hundreds of players, parents and family – the logistics of how to house that many people in the hustle and bustle of downtown Chicago can become a nightmare. That's why planning your event in the Chicago Southland, Chicago's 62 South and Southwest suburbs, far enough to breathe fresh air but close enough to drive to the downtown sights, is the best of both worlds.
Let us connect you with Chicago Southland

Joel Koester
Sports Market Manager
Phone: 708-895-8200
---
Video Overview
Top-Notch Facilities Abound
HITS Balmoral Park
Sports: Equestrian
HITS, Inc. transformed the historic Balmoral Park racetrack into the finest equestrian competition and special event venue in the nation. The 200-acre facility includes 23 full renovated permanent barns and 10 competition rings and hosts 13 weeks of show jumping competition, produced by HITS and other types of equestrian events. The property also features a 55,622-square-foot Grandstand with seating for up to 4,467 and full kitchen facilities; it can serve as multi-dimensional event space for conventions, expos, music and the arts.
Big Marsh
Sports: BMX, cyclocross, moutnatin & trail
Big Marsh is a 278-acre world-class venue for mountain  biking, cyclocross racing and trail riding. The park features multi-purpose trails for biking, walking and running; tot track; small pump track; large pump track; jump lines; flow trail; singletrack trails; Cyclocross course, including Belgian stairs and natural area improvements.
Matteson Community Center
Sports: Basketball, baseball, soccer, football
Two hardwood basketball courts and a football field, both with bleacher seating, highlight this 73,000-square-foot facility. But don't forget about the swimming pools, tennis courts, youth baseball fields, indoor and outdoor tracks, soccer field and long jump area.
Memorial Park Fields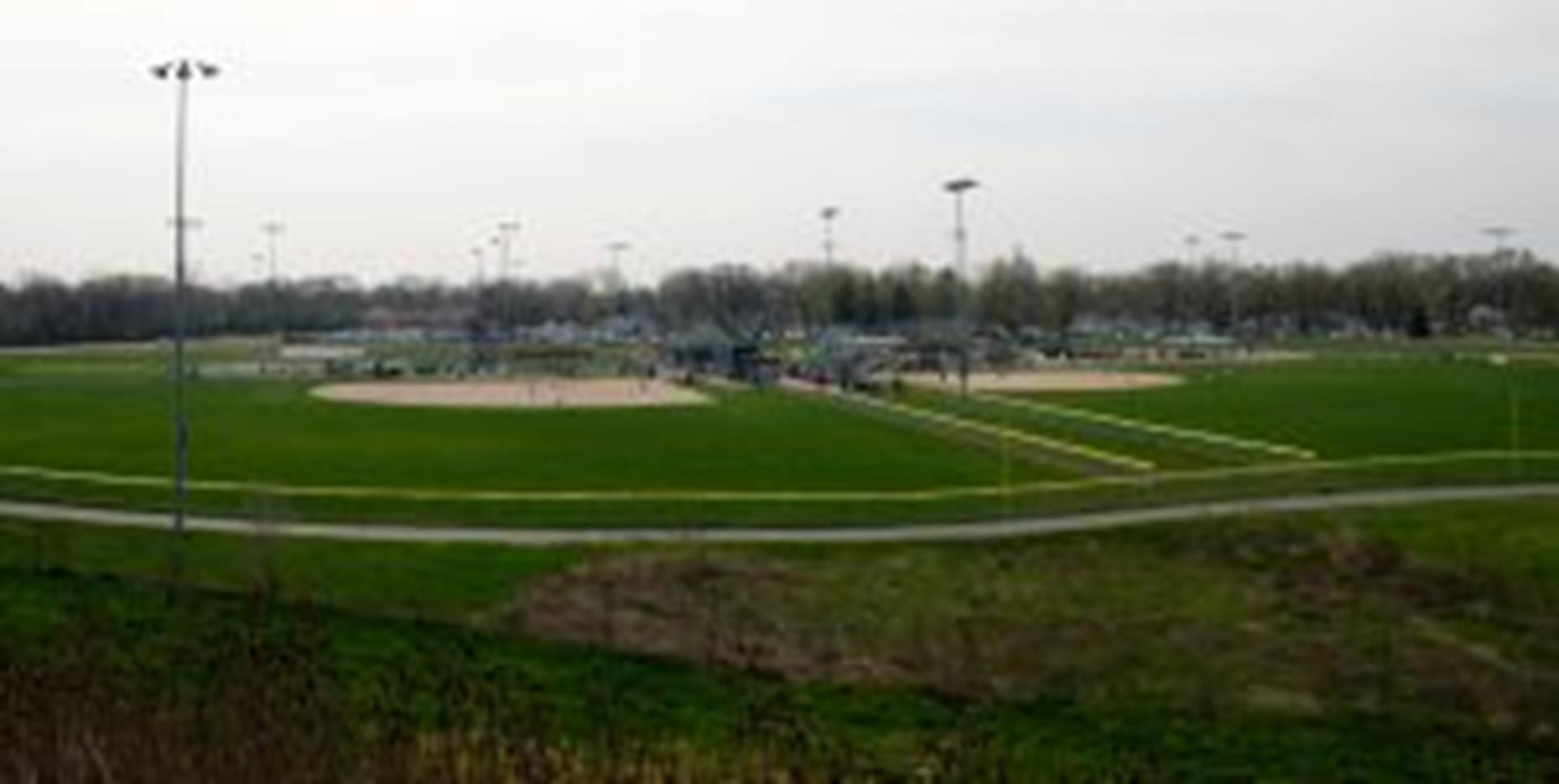 Sports: Baseball and softball
This six-field baseball and softball complex in Midlothian offers a wide variety of age-appropriate fields. Three fields accommodate up to 70-foot bases, two fields accommodate up to 80-foot bases and one field accommodates up to 90-foot bases with the primary field being regulation size with real grass turf infield and outfield. All fields feature lighting and 300-foot fencing. Permanent on-site concessions and restrooms are there for your convenience in addition ample parking.
Southland Center
Sports: Basketball, soccer, baseball, martial arts, volleyball, cheerleading, dance, gymnastics, lacrosse, football, rugby
Southland Center in Lynnwood has been named a top 10 sports complex in Illinois and with the wide array of facility options it is easy to see why. Four hardwood basketball courts, two of which are shortened to 84 feet for younger players and each with adjustable goal heights, are the main attraction. Bleacher seating that sits over 700 spectators will leave your teams with plenty of room to spread out and watch. Two Desso turf soccer fields measuring 223' x 185', two indoor baseball fields measuring 111' x 185' with six batting cages total, and four IHSA-regulated volleyball courts round out the state-of-the-art facilities at Southland Center. The facility offers 100,000 square-feet of space. A full restaurant and bar add an entertaining touch during downtime.
Standard Bank Stadium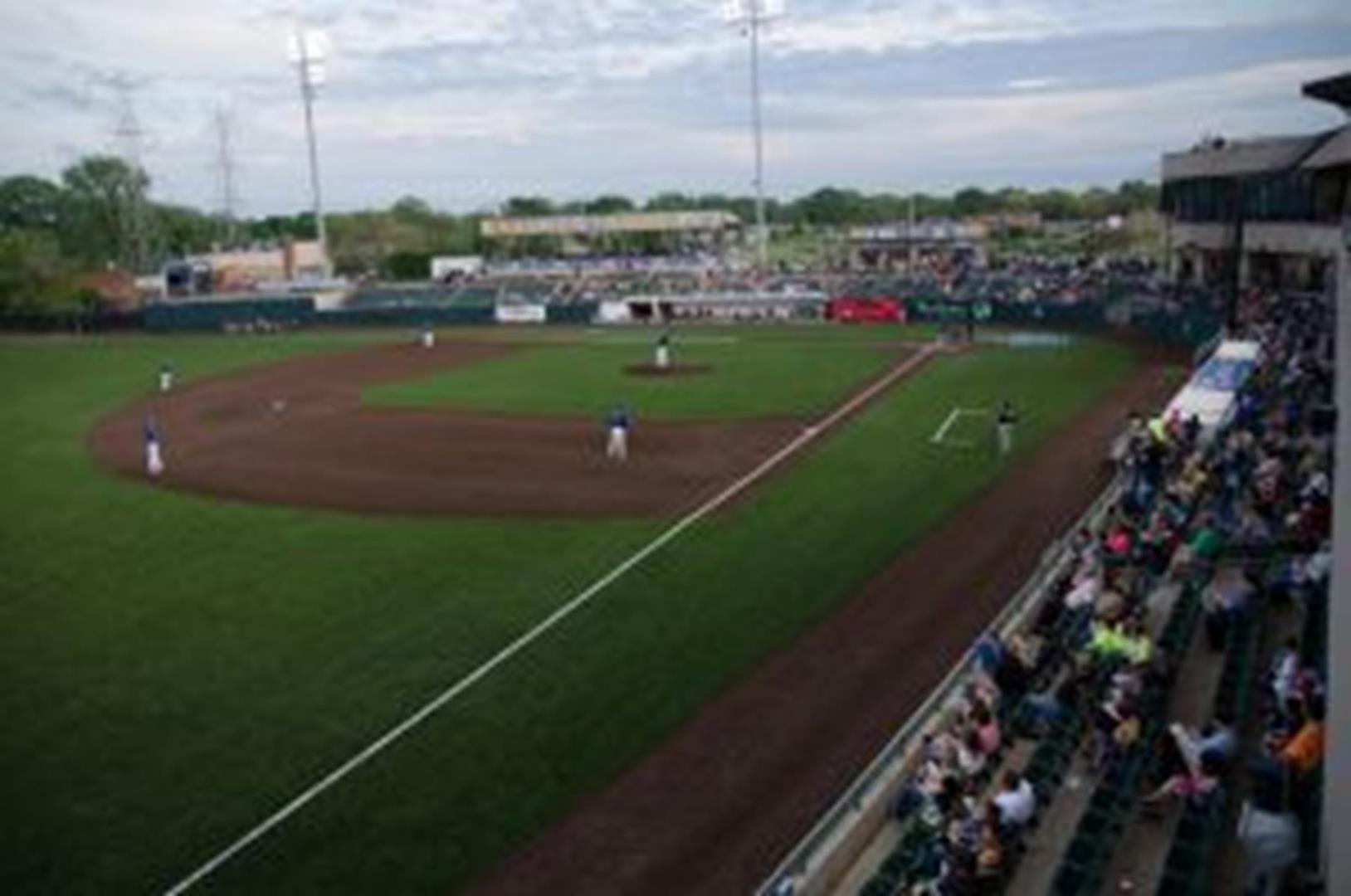 Sports: Baseball, softball, variety of turf sports
Get all the atmosphere of a major league park without the big bucks. Standard Bank Stadium in Crestwood is the home of the Windy City ThunderBolts, a professional baseball team that plays in the Frontier League. It seats upwards of 3,000 people and is a perfect destination for a major championship game at any level of baseball. Nearly every seat in the house is a major-league style seatback chair and there's even an upper deck along the third base line. A full range of concessions is available.
Tinley Park Convention Center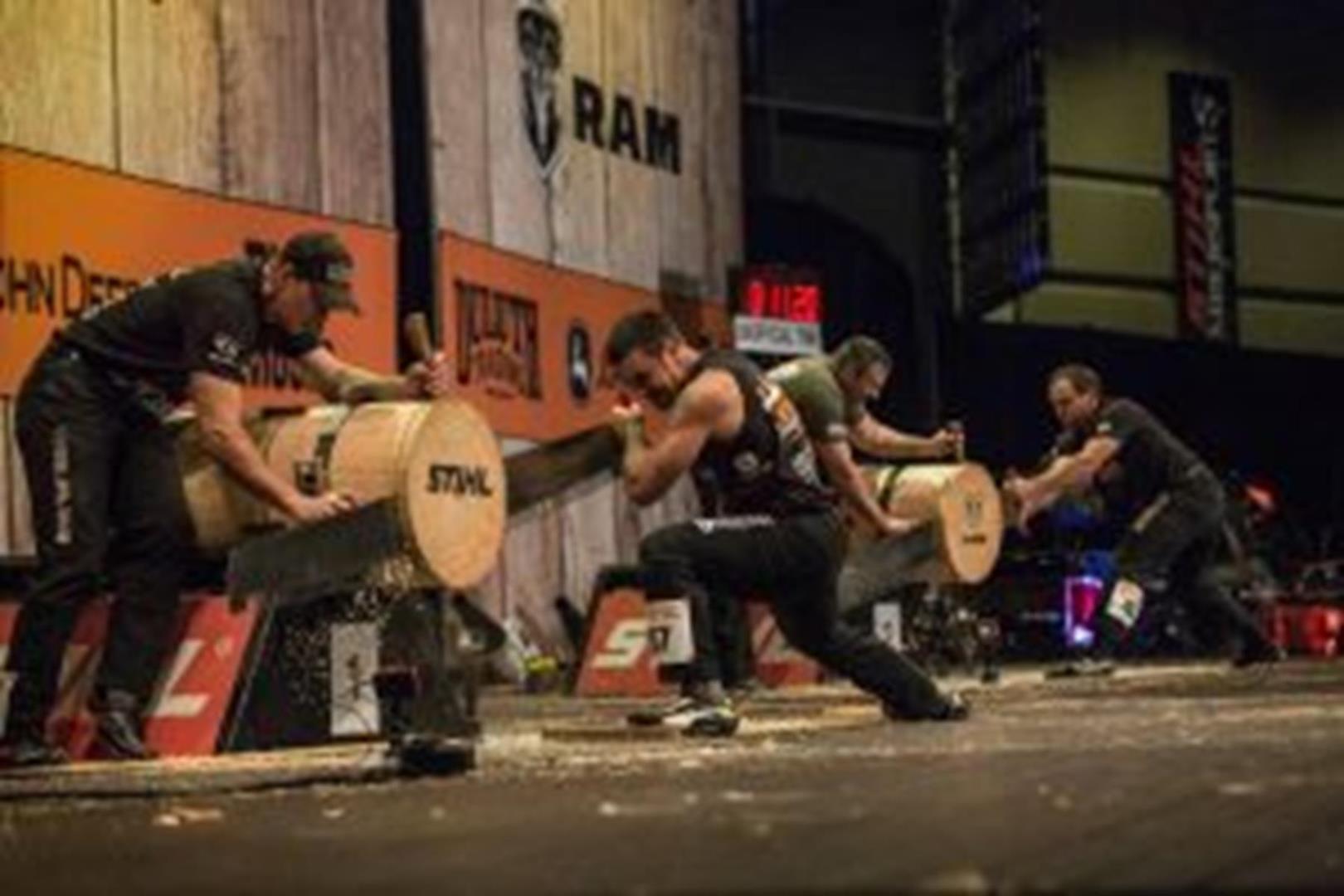 Sports: Timbersports, gymnastics, dance, cheerleading, martial arts
Let your imagination run wild at Tinley Park Convention Center. It was the home of the 2016 STIHL TIMBERSPORTS Series championships. This 70,000-square-foot convention center can host a wide variety of athletic competitions. The massive indoor areas have played host to martial arts competitions, gymnastics and dance competitions and even boxing and MMA matches. Up to 6,000 spectators can be accommodated.
Toyota Park 
Sports: Soccer
Located 12 miles southwest of the city, this soccer-specific stadium is home to the Chicago Fire Soccer Club. The massive 469,000-square-foot stadium seats 20,000 people. More than a soccer field, it routinely hosts concerts and other shows. But if you've got a soccer tournament that you know will draw a crowd, then give your players a thrill of a lifetime by playing in a professional stadium. This beautiful facility will leave players and spectators with sights and sounds they won't soon forget.  A new 90,000 square foot dome has been added to the site and features a full-size indoor regulation soccer field.
Oak Lawn Pavilion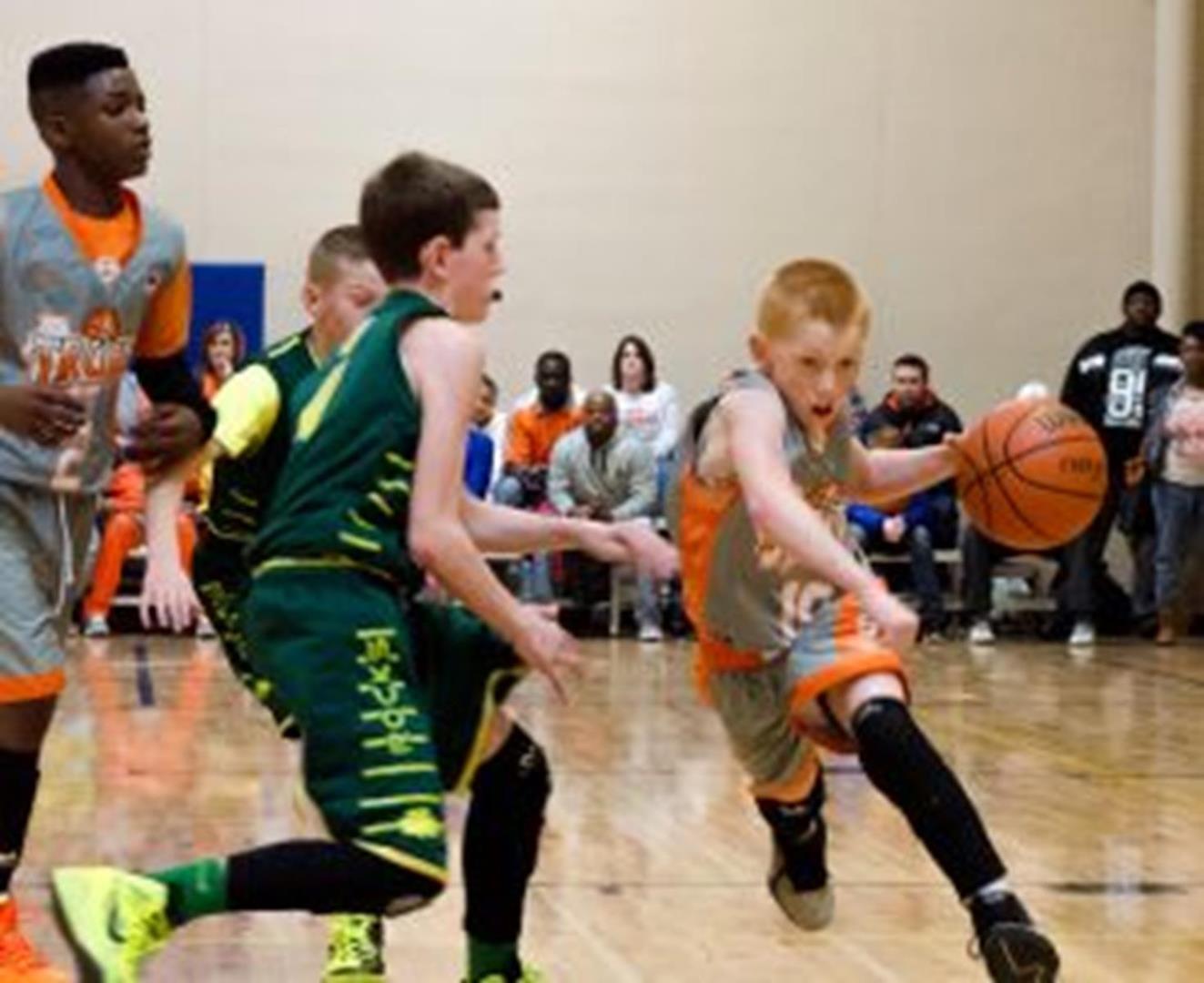 Sports: Volleyball, basketball, badminton, soccer, softball
This 28,000-square-foot community center is great for hosting volleyball and basketball tournaments. It features eight volleyball courts, two sand volleyball courts, four regulation basketball courts, four badminton courts, a soccer field, an indoor soccer rink, four lit softball fields, a 1/8-mile track and a picnic pavilion. It can seat up to 70 people and is part of the Oak Lawn Park District.
Veterans Memorial Park
Sports: Baseball, softball
Veterans Memorial Park in South Holland offers a youth softball field, youth baseball field, full concessions and permanent restroom facilities. It hosted the 2015 & 2016 Junior League Little League Girls Softball Tournament,  a precursor to the Little League Junior League Softball World Series, and will host the event again in 2017.
X Factors
Social media marketing for events
Volunteer staff
Grant program
PR/media coverage
Signage
Site visits
Microsite
Custom online reservation link
Discounts to local attractions
Activities to Fill Your Downtime
It's important to give players and their parents plenty of entertainment options during a tournament's inevitable stretches of downtime. When you decide to plan your sporting event with Chicago Southland CVB, you can rest easy knowing that fun is at your fingertips.
The area is an exceptional option because you can reach the endless entertainment of Chicago (professional sports venues, art and theater, zoos, world-class shopping) in an easy drive or a quick train ride North, but it's got plenty of its own charm and charisma. Hollywood Park Family Fun Center in Crestwood is the go-to spot for guaranteed good times. Go-karts, rock climbing, two 18-hole putt putt courses, an arcade center and bumper cars highlight this fun factory. More fun awaits at Odyssey Fun World in Tinley Park and Haunted Trails Family Amusement Park in Burbank. If you want to slow it down after a long day of competition, taking a stroll around the local dining and retail shops of downtown Homewood is perfect as are Lansing, Frankfort, Tinley Park and Orland Park.
How to Get There
Situated 25 minutes south of the big city, Chicago Southland combines easy access to attractions in the Windy City with the charm of suburban life.
By Car: Chicago Southland is a four- or five-hour drive from cities like Detroit, Cincinnati, Indianapolis and St. Louis. Interstates 55, 57, 80, 94, 294 and 355 serve the Chicago Southland so it is easily reachable no matter what direction you are coming from.
By Plane: Chicago's O'Hare International Airport and Midway International Airport serve the metro area, offering flights from every major U.S. city.
Planner Perspective
It has been an absolute pleasure working with Joel Koester and the Chicago Southland Convention & Visitors Bureau. They helped every step of the way to ensure the US Log Rolling Open was a success.

– Katie Rick, KRICK, LLC.
It was a simple process for selecting Tinley Park in Chicago Southland for hosting the 2016 STIHL® TIMBERSPORTS® Series events. They provide the perfect mix of being a great partner, having amazing facilities and pulling from truly engaged fans around the region. There will be no better home for the Original Extreme Sport in 2016.

– Brad Sorgen, STIHL, Inc.
Working with Joel and the Chicago Southland Convention & Visitors Bureau was a great experience. Joel is very helpful and very friendly. We could not have put this event on if it was not for the Chicago Southland Convention & Visitors Bureau.

– Coach Michael Mayden, Metropolitan Junior Basball League Inner City Classic
The Chicago Southland Convention & Visitors Bureau with Joel Koester has been a fantastic asset. The reason we came back here for a second event was because they are always very helpful. We really appreciate what they do.

– Keith Shoup, American Taekwondo Association
Summary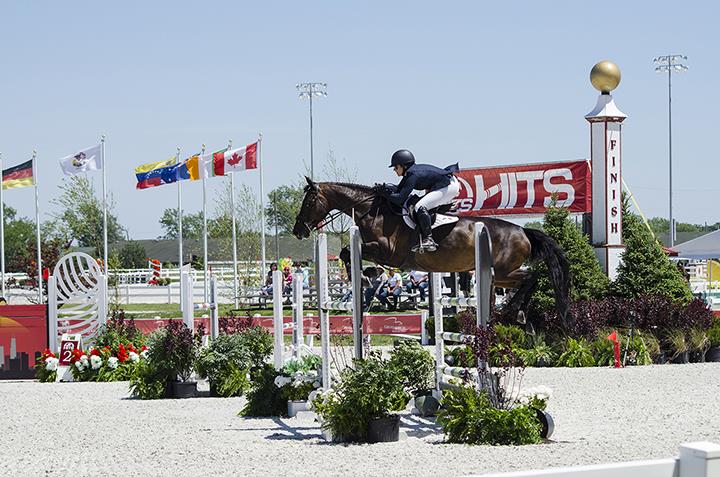 Article Name
A Wide Variety of Sports Make Chicago a Prime Destination
Description
Few places in the country offer more quality venues than the Chicago Southland.
Author