When planning a sports event, organizers tend to ask themselves the same question over and over…Where do I start? Planning an event is timely, costly and must take many things into consideration. What town has the best amenities and sports facilities? Where will my team and their family members have the most fun in their downtime? What facilities provide restrooms, concessions and parking? Peoria, Illinois is a location with world-class athletic facilities that allow teams to play on the same fields and courts as professional-level athletes, while also being a great place for family and friends to enjoy and explore when taking a break from spectating.
Let us connect you with Peoria Area CVB

Joni Staley
Director of Sales
Photo: 309-282-3280
Website: www.peoria.org
---
Video Overview
World-Class Athletics in Peoria
Peoria Civic Center
Sports: Basketball, hockey, indoor football, wrestling
Conveniently located in downtown Peoria, the Peoria Civic Center is home to the Bradley Braves, Bradley University's NCAA Division I basketball team, and the Peoria Rivermen professional hockey team. The Peoria Civic Center includes Carver Arena, host to the Illinois High School Association Boys' Basketball state finals every March. This 29,000-square-foot arena seats 9,919 for hockey and indoor football, 11,433 for basketball and is also equipped for wrestling matches. The arena has several concessions, restrooms and parking lots and is handicap-accessible. Peoria Civic Center also offers 110,000 square feet of Exhibition Space, a 27,000 square foot ballroom and theater that seats 2100 that can be used for a wide variety of sports and events.
Louisville Slugger Sports Complex
Sports: Baseball, softball

This state-of-the-art sports complex is an ideal destination for baseball and softball events. As the only Louisville Slugger facility in the United States, the 125,000-square-foot, dome-style building has all the amenities necessary for your next sporting event. The complex contains 10 outdoor fields all with live streaming and 100% synthetic turf, MLB-style walk-out dugouts, bullpens, electronic scoreboards, two indoor baseball and softball fields, and multi-purpose hard courts. The facility includes clubhouses that host weeklong baseball, fast-pitch and training events. It is located just eight miles from General Wayne A. Downing International Airport and is near several major Peoria hotels.
EastSide Centre
Sports: Baseball, softball, soccer, football, track
For world-class athletics, EastSide Centre provides facilities for up to collegiate-level sports and has hosted tournaments on national, regional and local levels. It is home to East Peoria youth sports, East Peoria Community High School baseball, soccer, football and track, and Robert Morris University football and baseball. The center offers baseball and softball fields, indoor and outdoor soccer and football fields, and indoor and outdoor running tracks. For over a decade, EastSide Centre has hosted the Illinois High School Association State Softball Championships, along with the Illinois Elementary School Association's State Baseball Tournament and the NCAA Division 2 Softball Championships. Amenities include restrooms, parking and locker rooms with showers. The track was recently repaved and the grass in the stadium was replaced with synthetic turf
Mossville Soccer Complex
Sports: Soccer, lacrosse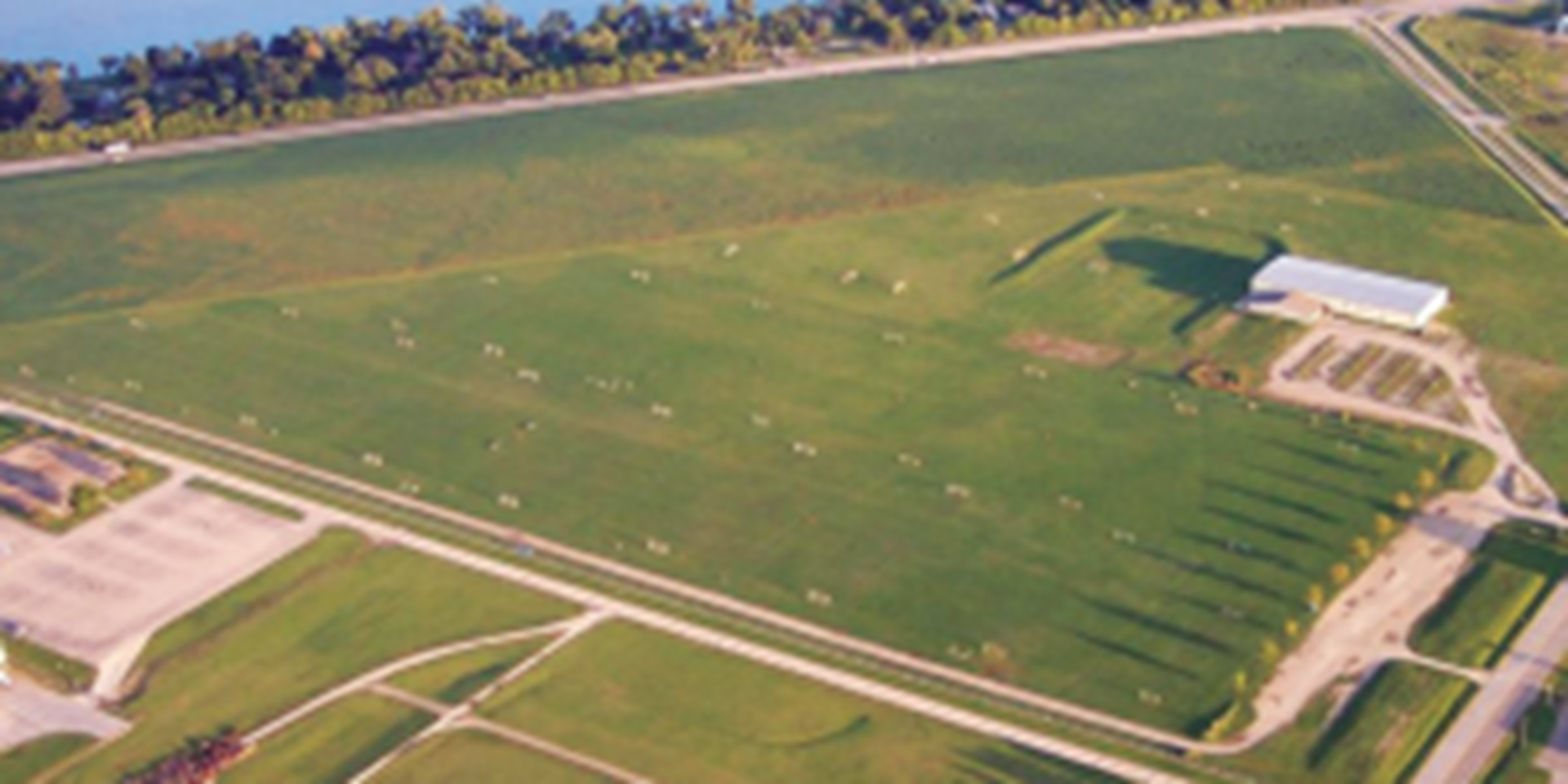 Home to one of Central Illinois' premier soccer clubs, FC Peoria, Mossville Soccer Complex attracts world-class athletics with its recently upgraded facility. As one of the largest indoor/outdoor facilities between Chicago and St. Louis, Mossville Soccer Complex recently completed a $100,000 renovation, to replace the indoor turf with 100% recyclable Greenfield turf and reconfigure the indoor fields for supreme training opportunities. As the only FIFA-endorsed turf in Peoria, the facility hosts tournaments such as the Mid-America Spring Invite and the Mid-America Shootout. Amenities include free parking, porta potties, concessions and vendors.
Bradley University
Sports: Baseball, softball, volleyball, soccer, basketball, golf, cross country, tennis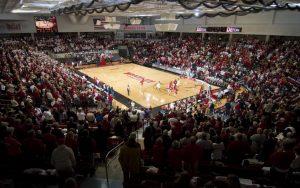 Bradley University has some of the best college facilities. Home to the university's volleyball and women's basketball teams, the newly established Renaissance Coliseum is the largest building on campus and seats 4,200. The $50-million facility includes a Basketball Performance Center practice facility, an athletics museum, strength and conditioning rooms, athletic medicine facilities, two student-athlete academic centers and 12 locker rooms. The building features 16 basketball hoops, six basketball courts and six volleyball courts. Constructed with a Plexipave acrylic tennis court surfacing system, David Markin Tennis Courts hosted the 2004 State Farm Missouri Valley Conference Men's Tennis Team Championship and 2005 State Farm Missouri Valley Conference Women's Tennis Championship. Other university facilities include Detweiller Park for cross country runners and Laura Bradley Park with recent renovations featuring a new softball playing surface, batting cages, modern dugouts and a multi-purpose press box.
Dozer Park
Sports: Baseball, softball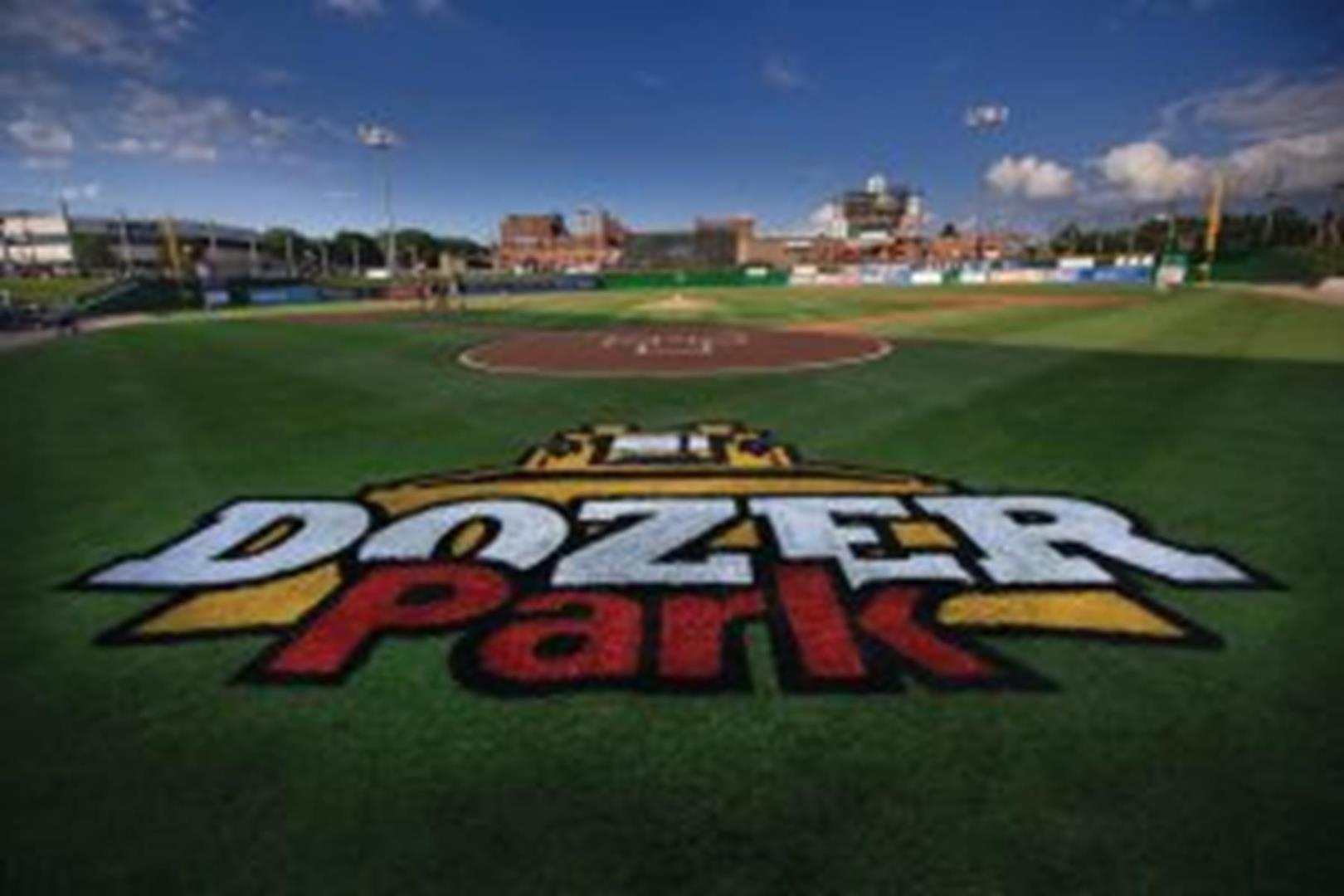 Home to the Peoria Chiefs, the Midwest League affiliate of the St. Louis Cardinals, Dozer Park's Class A stadium is an ideal location for baseball and softball teams. The 7,500-seat stadium is equipped with sod containing an eight-inch-deep root zone of sand and Dakota peat for nutrition and a pitcher's mound made up of mostly clay for wear resistance. The field can hold up to five inches of rain an hour. Amenities include restrooms, parking, five fixed concession stands, a press box, a game operations room, 20 luxury boxes and two party decks.
Avanti's Dome
Sports: Softball, baseball, football, lacrosse, soccer, MMA
Avanti's Dome has all the necessary amenities for planning a sports event. This 33-acre, 76,000-square-foot, climate-controlled dome hosts numerous events and teams including Bradley University baseball, softball, soccer and golf, MLB and NFL Play with the Pros camps, MMA bouts, ASA and NSA fast-pitch softball, men's, women's and co-ed slow pitch softball, high school practices, adult and youth soccer leagues, flag football leagues, and lacrosse tournaments and practices. The dome features a full-sized soccer field, four outdoor baseball and softball fields, in-dome batting cages and the 3,000-square-foot Zeller Banquet Center, which can be separated into two rooms.
Five Points Washington
Sports: Volleyball, basketball, swimming, track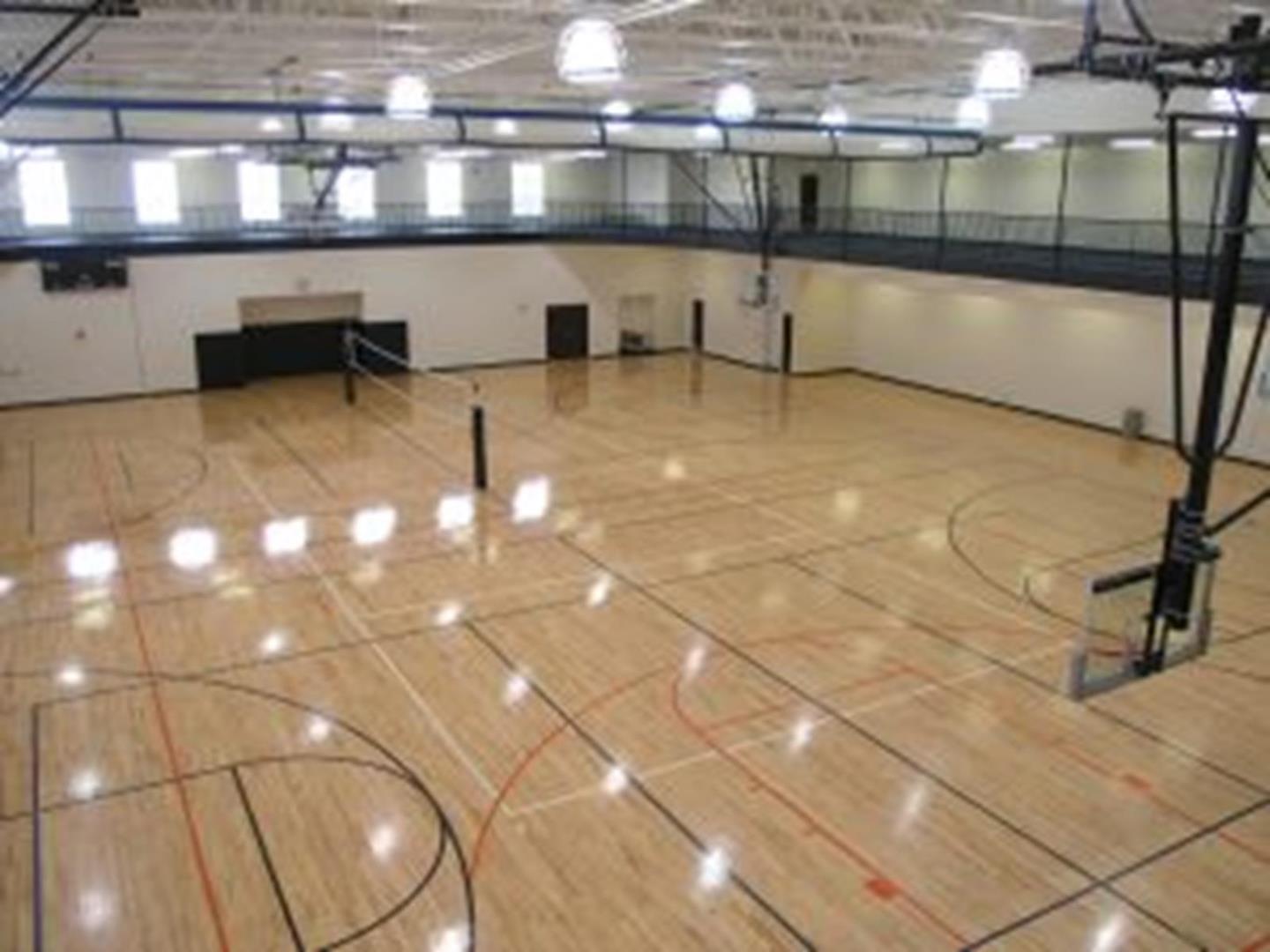 Five Points Washington is a non-profit, multi-purpose center dedicated to the well-being of adults and youth alike. The facility contains an indoor running track, one collegiate-length basketball and volleyball court and two high school-length courts, fully equipped with two wireless digital scoreboards and a partition that can divide the courts. The aquatic center includes an 88-degree leisure pool and an eight-lane, 15-yard competition pool ideal for swim meets and practices. Five Points Washington also provides youth fitness programs such as sports training and conditioning and group weight training for junior high and high school students.
Weaver Ridge Golf Club
Sports: Golf
With vast rolling hills and lush green forests, Weaver Ridge Golf Club's championship course won't disappoint planners. The course features a learning center, driving range, a chipping and putting green with bent grass tees and two deep bunkers for practicing sand shots, pitch shots and recovery shots. For short game practice, the club has a U.S. Open-style rough. The 80-yard practice range includes seven target greens from 80 yards to 250 yards from the tee. The club is located near major Peoria hotels; amenities include a clubhouse, restaurant, parking and pro shop.
McClallen Park, Morton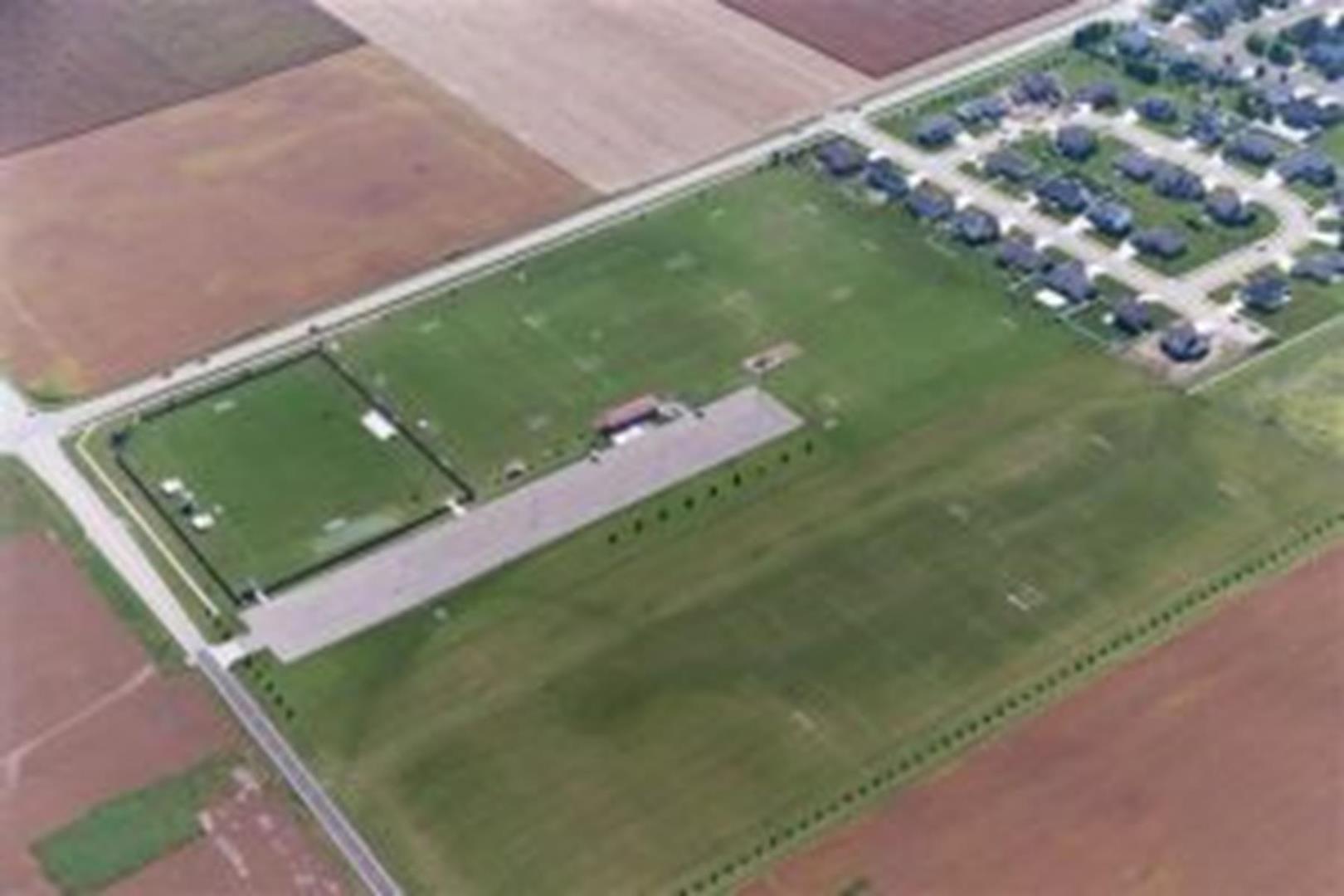 Sports: Soccer
This 40-acre premier outdoor soccer complex in Morton provides the best facilities for outdoor soccer events. McClallen Park includes nine full-sized soccer fields, four of which are lighted. Amenities include a 380-car parking lot, an outdoor utility building with a concession stand, restrooms, a playground, swings and picnic tables. The park is home to over 600 youth soccer players and the Morton High School Boys and Girls Soccer Organization.
X Factors
State-of-the-art facilities
Passionate community of sport fans
Excellent servicing
Quick and easy travel to and from facilities
Great attractions for families
Adventure Awaits in Peoria
Before and after games and practices, teams, coaches, families and spectators have a variety of attractions to choose from in Peoria. Visit Kartville, an amusement park featuring go-karting, ATVs, bumper boats, mini golf and batting cages for a day of fun and excitement. For Peoria's best live entertainment, check out Limelight Eventplex for local, regional, national and global touring acts. A trip to Peoria wouldn't be complete without taking advantage of its riverfront boat tours. The Spirit of Peoria paddlewheeler offers sightseeing cruises, private charters and overnight excursions to Starved Rock State Park and the St. Louis riverfront. Not an ordinary farmers market, family-friendly Tanners Orchard in Speer, located 30 miles north of Peoria, has wagon rides, a corn maze, petting zoo and playground. Offering 30-minute, one-hour and two-hour tours,World on Wheels Segway tours are a great way to explore Peoria when time is limited due to games and practices. Peoria Riverfront Museum, a museum filled with art, science and culture, will entertain your group with a planetarium, theater and fascinating exhibits. Experience the Caterpillar Visitors Center where your group can explore the center on a self-guided tour with interactive displays and exhibits.
Getting to Peoria
As a link between Chicago and St. Louis, Peoria's interstate highways and international airport make getting there easy and accessible.
By Car: Peoria can be reached by I-74, which connects Indianapolis to the Quad Cities. For those seeking a more scenic route through Illinois' countryside and quaint Midwestern towns, take I-55 to IL-116 for 50 miles until reaching Peoria.
By Air: Just a 15-minute drive from the city center, General Wayne A. Downing Peoria International Airport (PIA) offers daily flights to and from major cities such as Chicago, Detroit, Charlotte, Dallas, Atlanta, Minneapolis, Las Vegas and Orlando. Flights out of Peoria International Airport also include Phoenix-Mesa, St. Petersburg, Punta Gorda and Charlotte. Airlines include Allegiant Air, American Airlines, Delta Airlines and United Airlines. Teams can also fly into Chicago O'Hare International Airport (ORD) or Chicago Midway International Airport (MDW), both a 2.5-hour drive to Peoria.
Planner Perspective
Will your event 'Play in Peoria'? Peoria has everything your group needs. The community's 'can-do' spirit, first-class hotels, a recently renovated downtown, multi-purpose arena, a new riverfront museum, Caterpillar Visitors Center and various dining options all within walking distance of one another all make Peoria a winning choice for any group. Choosing Peoria to play host to a number of our high school state final events is one of the best decisions we've ever made! So, will your event 'Play in Peoria'? It always has and it always will!

– Kurt Gibson, Illinois High School Association (IHSA), Assistant Executive Director
The CVB really helps to make the golf tournament a memorable one for the participants, fans and staff! I really appreciate all you and the CVB do for our tournament. It is always a pleasure to work with you.

– Sheri Stroh, Illinois Elementary School Association
Thanks also for all you do to support the GLVC Volleyball and Softball Championships. We are very grateful for all of the help and financial assistance that is provided by the Peoria Area Convention and Visitors Bureau. We will continue to explore other opportunities to possibly bring future events to the Peoria area.

– Jim Naumovich, Great Lakes Valley Conference, Commissioner