Build Your Next Sports Tournament in Branson
Boasting premium facilities and more attraction that you can imagine, Branson is the Go-To sports destination for seasons to come.
No matter what kind of tournament you're hosting, finding suitable sports venues isn't the only challenge you will encounter. It can be difficult to find a destination offering activities and attractions that will engage not only the participant but the entire family. Fortunately, planners won't encounter any issues finding tournament space and action-packed attractions when they choose Branson. This city offers state-of-the-art facilities that are not only fit for all kinds of sports but will exceed your tournament planning expectations. From site inspection to planning to the final game day, you will collaborate with Branson's sports expert in all areas.
When it's not game time, bask in all the fun Branson's world-class shows and attractions offer. With some of the world's largest museums, signature golf courses and towering roller coaster rides, this vibrant city in southwest Missouri is the place to be for teams of all ages. Planning is made even easier with affordable accommodations equaling over 15,000 rooms. There are so many things to do and so many places to stay in Branson that you'll simply have to keep coming back to experience them all! And, after hosting your next tournament here, we believe you'll want to!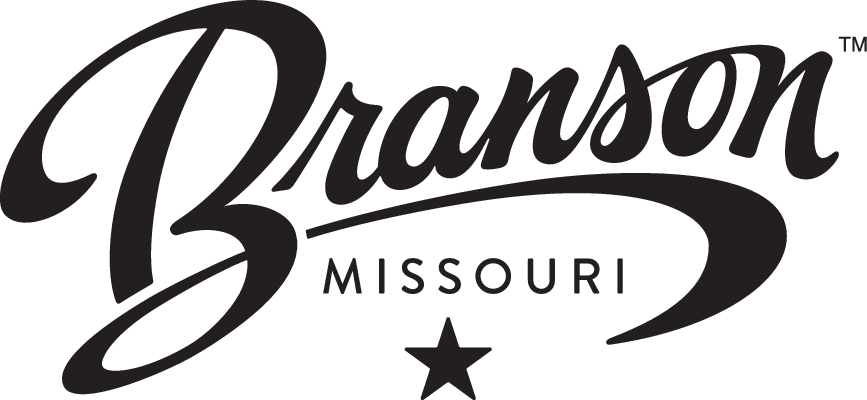 There is plenty to do in Branson for your team when your not at the tournament.
A wave of new attractions have been added in Branson. Athletes and their families can whiz through the Ozark Mountains in just minutes on the $26 million Time Traveler at Silver Dollar City theme park. For more excitement, try out the Alpine-style Branson Coaster or the daring rides at Bigfoot Park. Branson has a place for thrill seekers as well as nature junkies, who can camp out in the mountains and Dogwood Canyon Nature Park. During your time outdoors, go for an unforgettable ride on the Branson Jet Boats. The adventure doesn't stop there—climb aboard the newly renovated Showboat Branson Belle, a luxurious lake cruise that features fireworks displays, fabulous dining options and themed shows.
Check out Big Cedar Lodge, with new additions to Fun Mountain including new NASCAR-themed go-carts and four-story ropes course, offering even more fun for the whole family. Relax with a game of golf at the Lodge's professionally designed Mountain Top Golf Course and soon-to-be-open Payne's Valley Golf Course. Aside from sports, young visitors can add to their knowledge at several of the city's museums. Take a tour at the Celebrity Museum, the Dinosaur Museum or the Titanic Branson, the museum with the largest display of Titanic artifacts in the world. Sight & Sound Theatres is famous for "where the Bible comes to life." Along the way, purchase gifts from hundreds of local vendors and explore Branson's dynamic local food scene.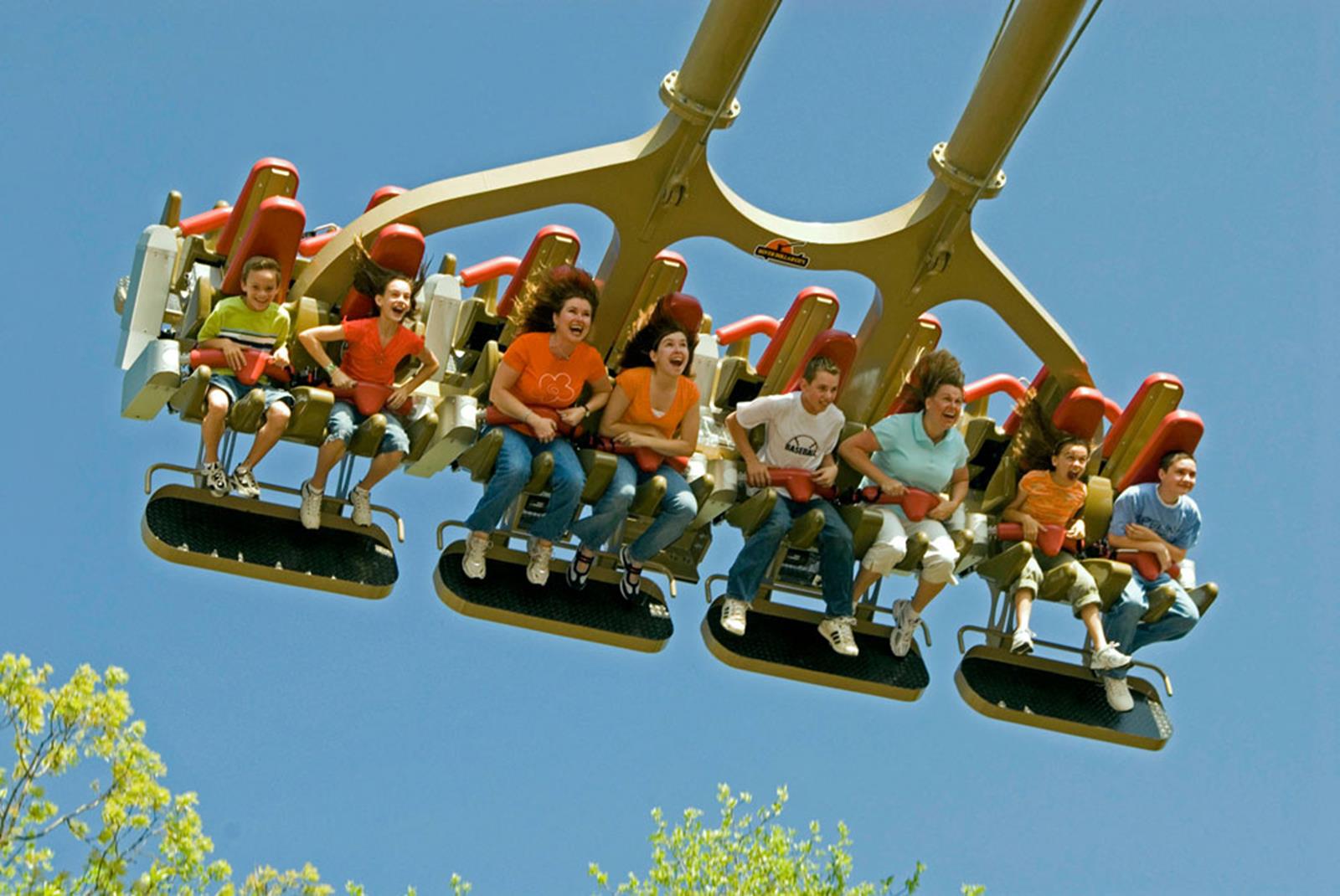 Get a Planner's Perspective
Don't just take our word for it, hear what these planners had to say.
Babe Ruth League, Inc. made a historical decision to move our Cal Ripken Division Major/70 World Series to Branson, Missouri.

The support and extra efforts provided by the City of Branson and Mayor Karen Best, as well as the Convention & Visitors Bureau and Director of Sports Marketing and Development, Terra Alphonso, has continually exceeded our expectations.

This successful partnership has resulted in a first-class and extraordinary experience for our players, as well as their parents, coaches, supporters and fans.
Babe Ruth League: Robert Faherty (Vice President)
Find Your Perfect Branson Facility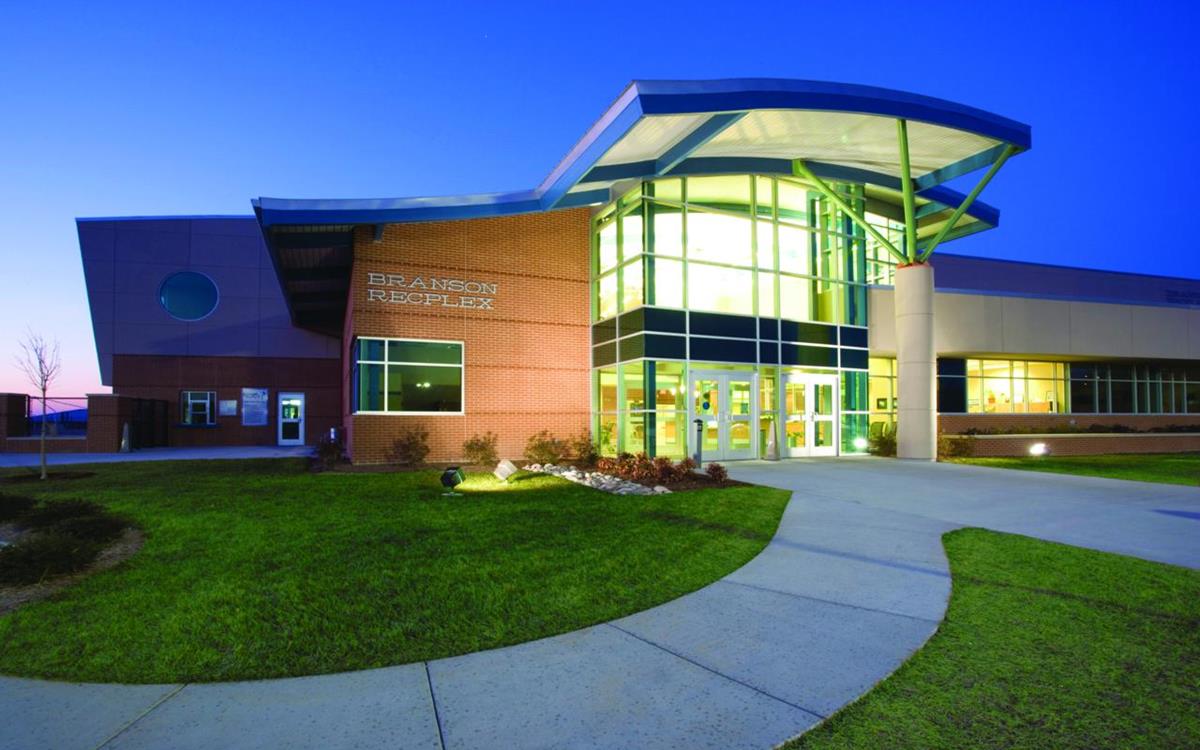 Branson Recplex
Sports Covered: Multi-Sport
The Branson RecPlex is always busy hosting prestigious sports tournaments, with annual events including the USSSA Girls and Boys World Series and FASA World Series Tournaments. Covering 35 acres and 44,000 square feet, this massive facility is equipped with an indoor track, gymnasiums and fitness center. Outdoors, you will find four pavilions, soccer fields, baseball fields with amenities, playgrounds and walking trails. Swimmers can train and compete at the 12,000-square-foot aquatics center with a zero-depth entry leisure pool, lap lines, water slides and diving well. Athletes will also have access to locker rooms and picnic areas. Celebrate your victories in the party spaces or community rooms. Concessions and restrooms are conveniently located throughout the building.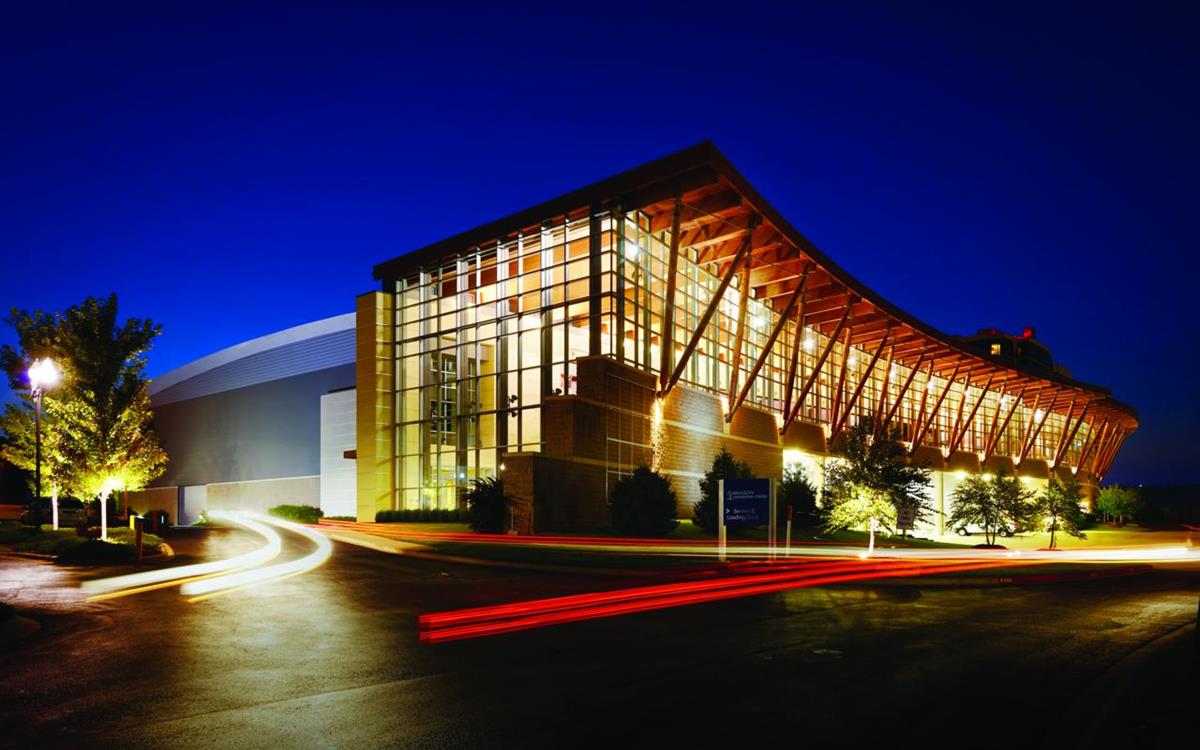 Branson Convention Center
Sports Covered: Archery, basketball, crossfit, dance, futsal, martial arts, volleyball
Situated in the center of the $420 million Branson Landing development in historic downtown Branson, this modern, state-of-the-art venue stands two stories high and offers guests 220,000 square feet of flexible space. The first level consists of a 47,000+ square-foot exhibit hall that can be divided into two sections, connected to a 22,000+ square-foot ballroom. A few upcoming tournaments at the convention center include the Missouri National Archery in Schools State Championship in March 2020, Branson Blast Pickleball Tournament May 2020 and American Cornhole Organization (ACO)'s Branson Major May 2020.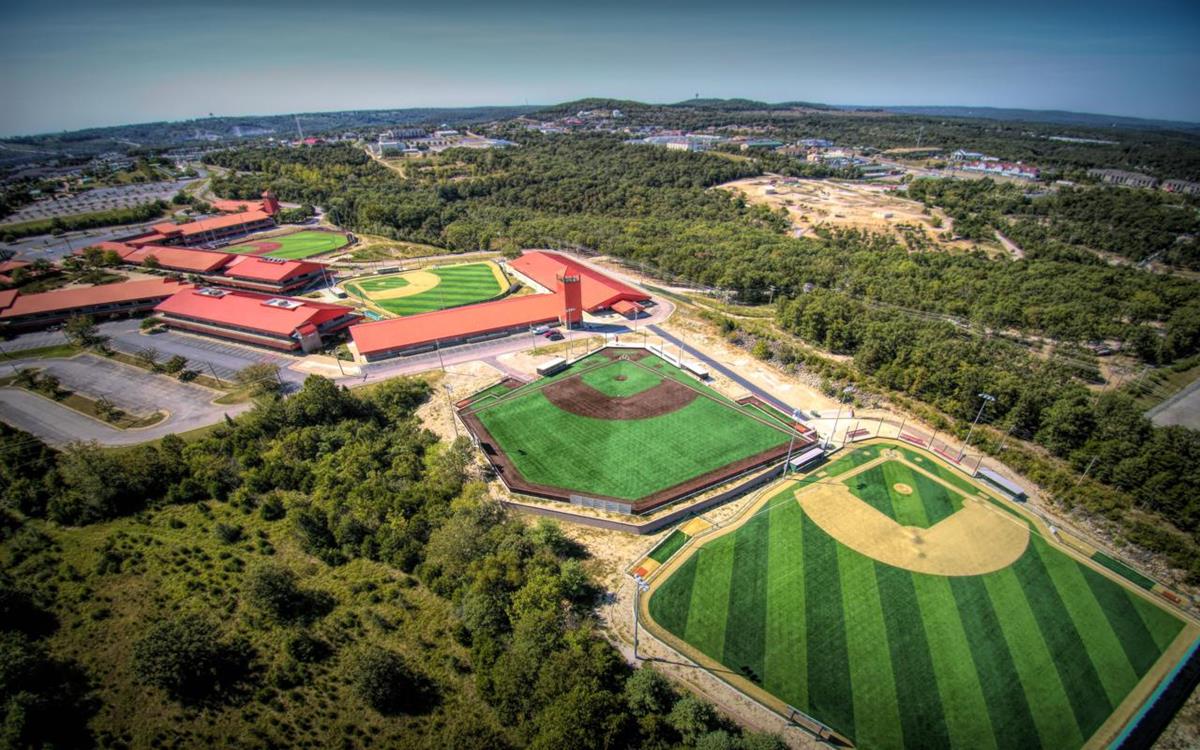 Ballparks of America
Sports Covered: Baseball
Experience 180 years of baseball history when you step on the diamond at Ballparks of America. Play ball on replica fields of some of the game's most iconic, classic ballparks at two-thirds the size of their big-league counterparts, including Chicago's Wrigley Field and Boston's Fenway Park. Synthetic turf provides a consistent playing surface throughout the season, while covered dugouts, bullpen areas, Musco lighting and stadium seating provide athletes and fans with the Major League Baseball treatment. Tournament play has suite lodging for teams, where players and coaches can stay in accommodations fashioned after real MLB clubhouses. The venue has been the host site for the Babe Ruth League/Cal Ripken Major 70 World Series since 2017.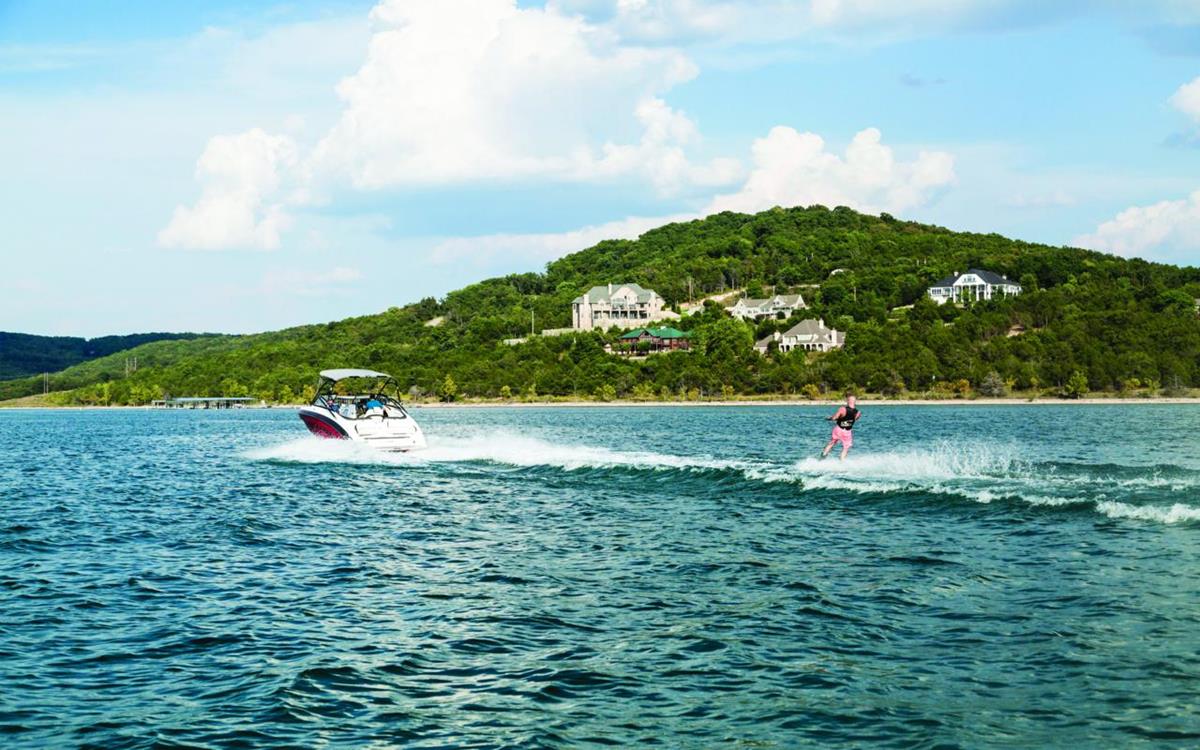 Branson's Tri-Lakes
Sports Covered: Water sports
Ride the waves at Branson's Taneycomo, Bull Shoals and Table Rock lakes. Each lake is no stranger to hosting all kinds of water events daily, such as fishing, jet skiing, tubing, boating, water skiing, parasailing, scuba diving, boating, wakeboarding, sailing and kayaking. Throughout the years, they have also been the chosen venue for several prestigious competitions, such at the FLW and Bassmaster fishing tournaments, the King of Wake pro wakeboarding events and the Ironman 70.3 Triathlon. Lake Taneycomo is a popular spot for trout fishing in its own right, while Table Rock and Bulls Shoals are consistently included in Bassmaster Magazine's Top 50 Best Bass Lakes.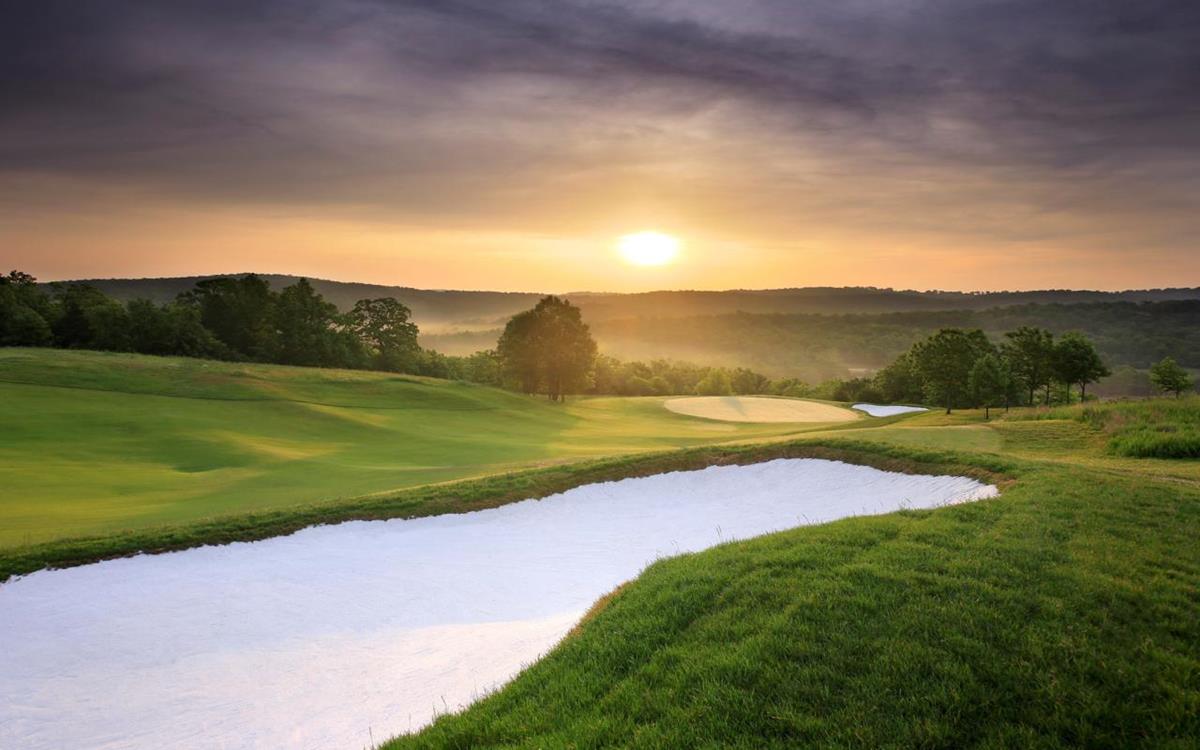 Championship Golf Courses
Sports Covered: Golf
Lauded as one of the Best Summer Golf Destinations in the Midwest by Golf Magazine, Branson is filled with premium golf facilities. Tee off at the Ozark's Mountain Top Golf Course, North America's fastest growing golf attraction. This beautiful 13-hole course was designed by Hall of Fame golfer Gary Player and renowned conservationist Johnny Morris. A new destination set to open in 2019 is Payne's Valley Golf Course, a first-rate 19-hole course also curated by Morris, who partnered with Big Cedar Lodge and professional golfer Tiger Woods. Observe champions playing at the Bass Pro Shops Legends of Golf tournament at Big Cedar Lodge in April 2020, as well as the Legends of Golf PGA Tournament at the Top of the Rock and Buffalo Ridge Golf Courses.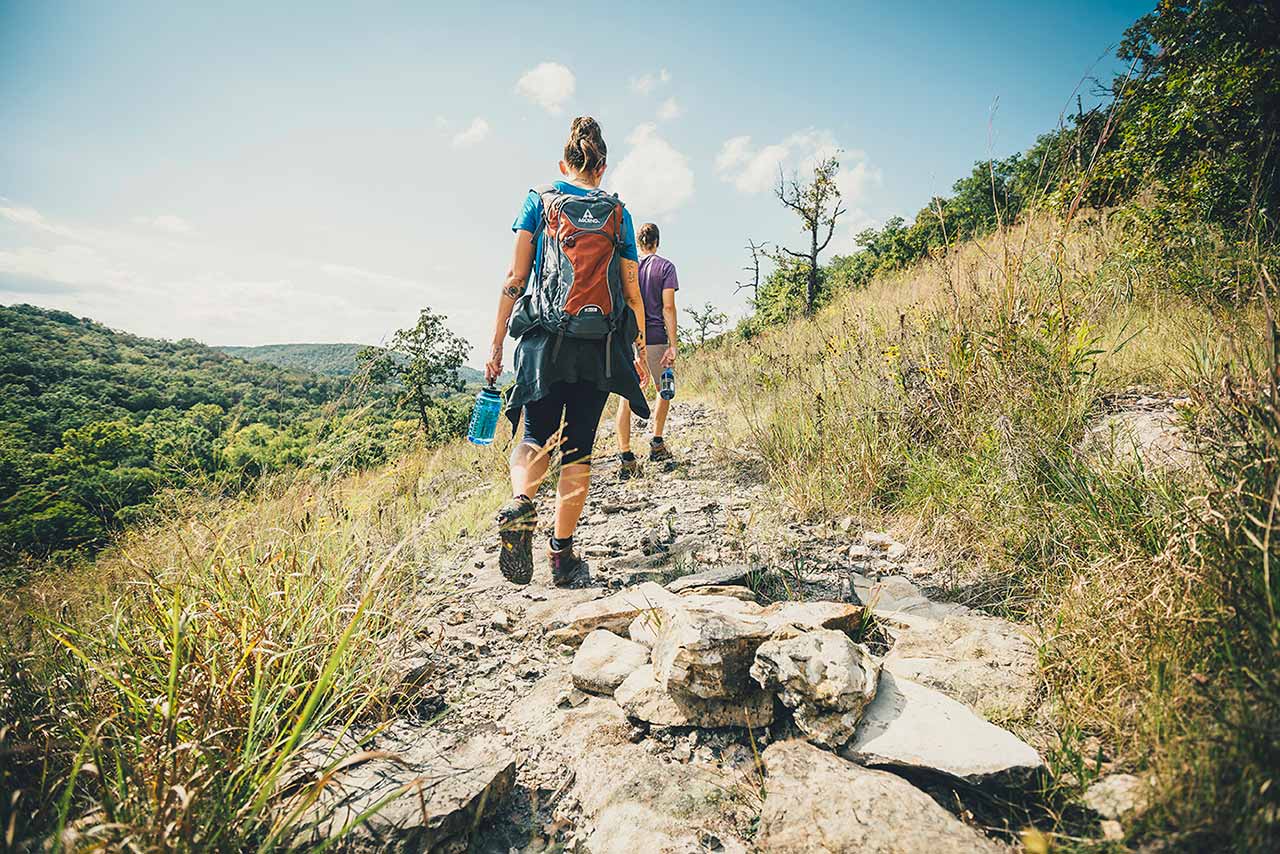 Miles of Trails
Sports Covered: Biking, hiking, running
With mountainous terrains and winding trails, Branson's Miles of Trails are the ideal places for athletes to compete outdoors. Take the scenic route from State Park Marina to Dewey Short Visitor Center by running through Table Rock Lake's paved trails. Get a view of the Table Rock and Taneycomo lakes, beautiful waterfalls and other natural wonders on the intricate White River Valley Trail.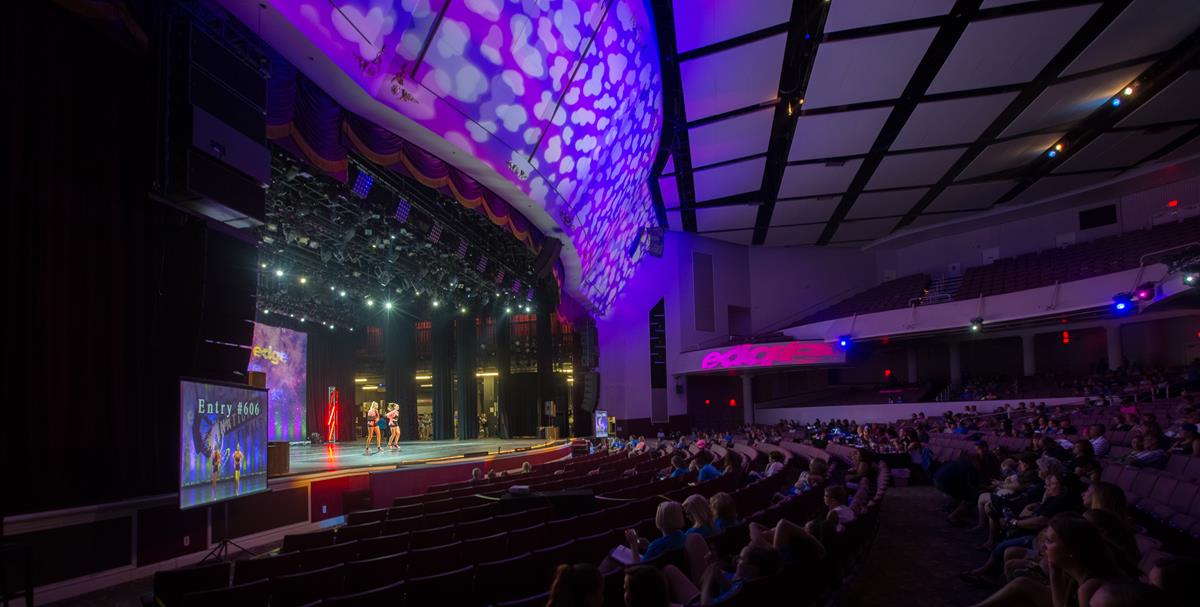 World-Class Theaters
Sports Covered: Dance, Indoor Sports
For various dance and indoor sports competitions, look to Branson's World Class Theatres. Sight & Sound Theatre is equipped with an amazing 300-foot stage that partially surrounds up to 2,000 audience members. In addition, many of the shows feature live animals and dazzling special effects. Named after one of America's favorite radio and television stars, Dick Clark's American Theater Complex on the Famous 76 Entertainment District seats 1,000 guests. Sing along to Broadway musicals at the Welk Resort Theatre, which holds up to 2,300 people. The Clay Cooper Theatre takes up to 1,200 people back to the 1950s.
What are you waiting for?
Let Sports Planning Guide help you plan the perfect event.
Yvonne Long
Sales Manager