Monroe has the lodging and space to take on just about any kind of event, from rodeos to golf tournaments. Fans of the A&E network show Duck Dynasty will immediately recognize Monroe as the headquarters of the Robertson family and their duck-call business.
The Perfect Mix of Outdoor Venues and Collegiate Facilities
Neighborhood schools and parks also provide a multitude of places to organize smaller sporting events. You'll find almost every type of sport, including golf, softball, baseball, basketball, volleyball, football and tennis. For larger events, consider these facilities:
Monroe Civic Center
While the Civic Center contains space for events of all kinds, it does have two venues specifically designed for sports: a 46,000-square-foot arena that seats up to 7,600 people, and a 30,000-square-foot equestrian pavilion with 76 commercial-sized stalls, a separate warm-up arena and trailer parking equipped with electricity and other amenities.
Ike Hamilton Exposition Center
Perfect for equestrian, rodeo and livestock events, the Hamilton Expo Center sits on 40 acres of land. This means plenty of room for parking – 1,200 spaces for autos and 180 spaces for RVs, to be exact. Seven acres of facility space is covered by a climate-controlled main arena (complete with a lobby and three meeting rooms with a seating capacity of 2,900), a second covered outdoor arena (with bleacher seating, concessions and restrooms), cattle pens, and cow and horse barns.
University of Louisiana at Monroe
The sports complex of ULM offers top-notch facilities for field sports, swimming, basketball and much more. In addition to the venues listed here, there are many more, including a softball complex and 15 tennis courts.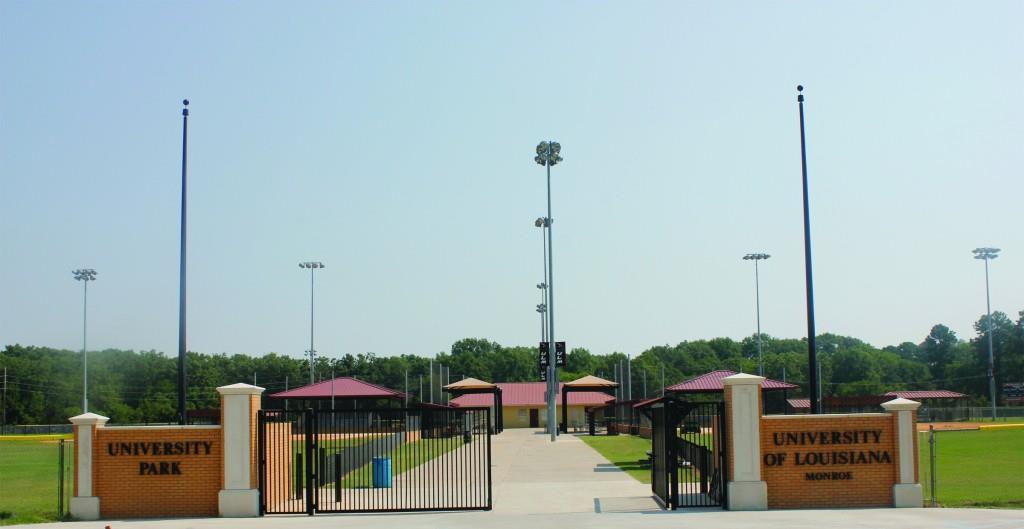 Fant-Ewing Coliseum. Ideal for basketball, the 8,000-seat Coliseum has an NCAA-regulation court with newly refurbished hardwood floors, concession stands, ample parkin, and all the amenities.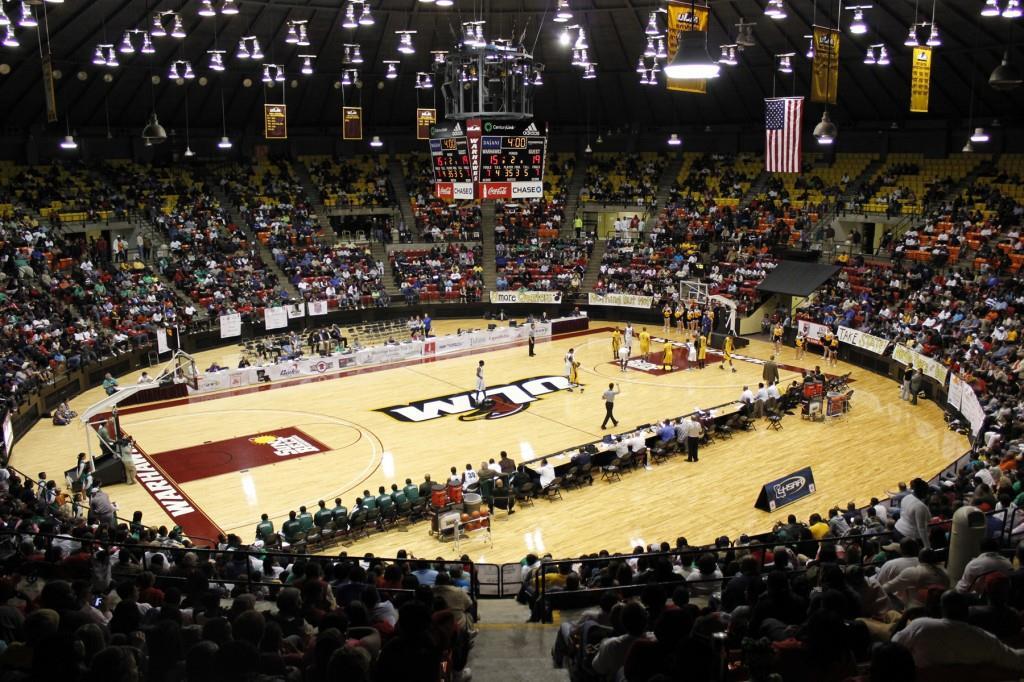 Warhawk Field. A lit baseball field that seats 2,000 people, this field comes with all the standard amenities.
Malone Stadium. The stadium has a regulation-sized, synthetic-turf football field with a video lab, concessions and all the trimmings.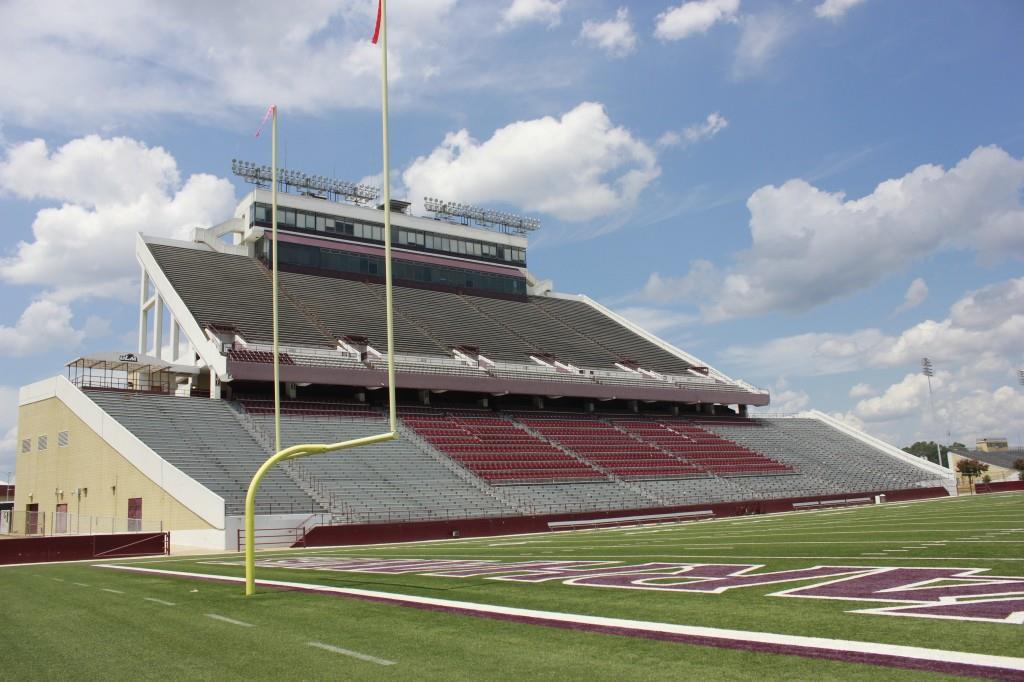 Brown Stadium. Open for all types of events, this NCAA-regulation sized field boasts a fully resurfaced, eight-lane quarter-mile track.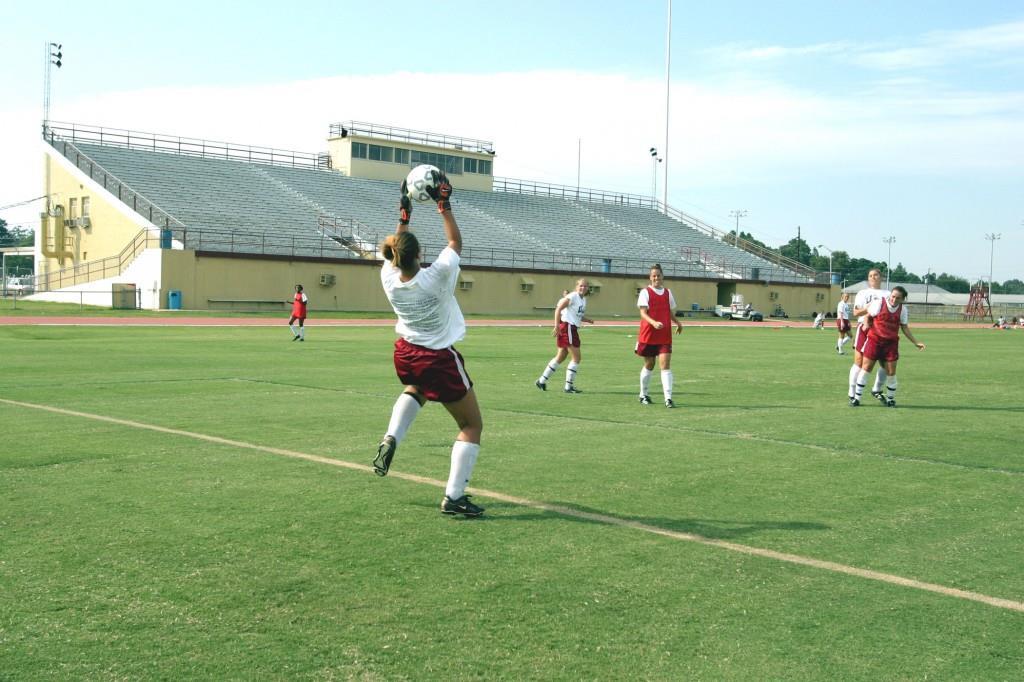 University Park. The four-field softball/baseball facility recently underwent a $2 million renovation in June 2014.
Activity Center. The multi-use sports facility features six racquetball, five basketball and eight volleyball courts. The space can also be used for badminton, pickleball and table tennis.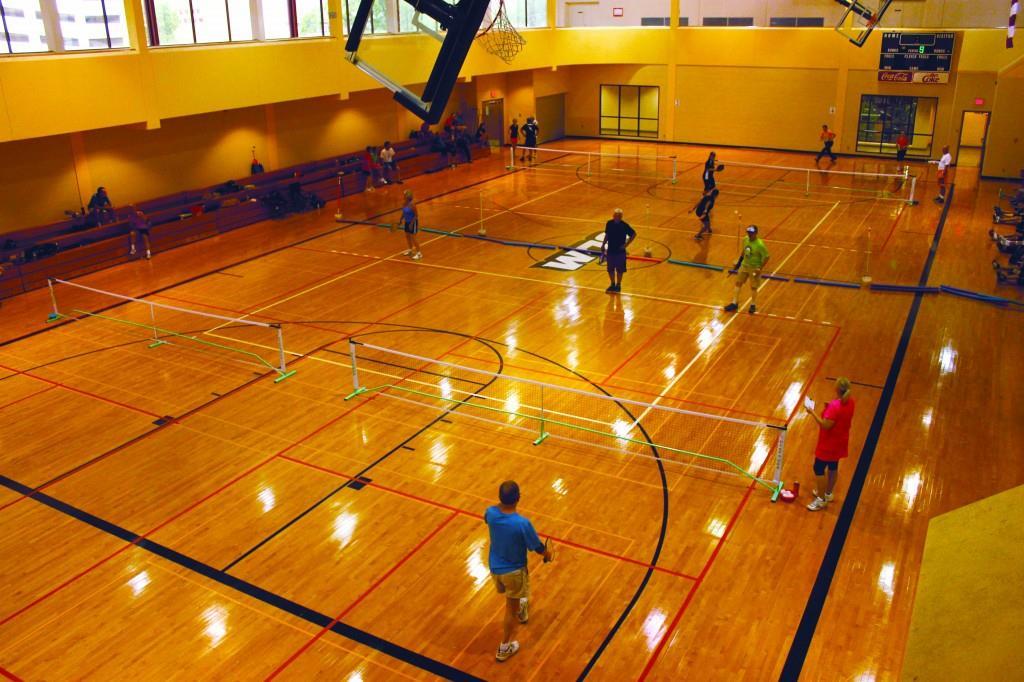 Home of Duck Dynasty 
Sports might be the reason your group comes to Monroe, but it's not the only thing Louisiana's Twin Cities have to offer. A popular attraction for visitors is the Duck Dynasty warehouse where duck-calls are made, as seen on the hit television show. The warehouse also features a Duck Dynasty gift shop for souvenir-seekers.
Like any destination worth its salt, Monroe offers golf courses, parks and a treasure trove of shops. Pecanland Mall has 100 stores, plus a handful of retailers in the nearby Pecanland Plaza. There's also Antique Alley, a collection of eclectic shops, and Downtown Rivermarket, an open-air community experience that happens every Saturday from April to July and again from September to December.
For a relaxing change of pace, make time to stop at the Biedenharn Museum and Gardens, Black Bayou Lake National Wildlife Refuge or Louisiana Purchase Gardens and Zoo. At Landry Vineyards you can enjoy wine and cheese tastings and the occasional outdoor concert.
In this area, food is unforgettable.  You can stick with beloved local favorites like catfish, barbeque and crawfish or sample some delicious Cajun cuisine. Monroe also offers a variety of tastes from around the globe, including restaurants that feature Thai, Italian, Greek, Lebanese and Japanese dishes.
The Twin Cities of Louisiana
Conveniently located on I-20 and US-165, Monroe is easy to reach. The Twin Cities of North Louisiana are approximately 270 miles northwest of New Orleans and 290 miles east of Dallas. Nearer metro areas include Jackson (120 miles), Shreveport (100 miles) and Little Rock (180 miles).
Flying into Monroe isn't complicated; Monroe Regional Airport is served by American Airlines, Delta and United. Direct flights to Atlanta, Houston and Dallas-Fort Worth make connecting to other cities easy.
Staying in the cities of West Monroe and Monroe gives you the choice of several national hotel chains that include plenty of space for meetings and groups. The area offers more than 2,000 hotel rooms. If your sports group prefers something a little more rustic, there are several campgrounds and RV parks in the area.
X-Factors
If you need personalized assistance in arranging your event, contact the Monroe-West Monroe CVB. They'll help you with everything from planning to check in, including:
Grant funding
Hotel leads
Site visits
Email/postcard marketing assistance
Local PR assistance
Welcome packets and badges
Registration Assistance
Planner Perspective
"Monroe was such a great host last time the B.A.S.S. Nation Championship was in town that we decided to come back and hold the Championship there again in November 2014. The Monroe-West Monroe CVB had a huge impact on making our event great!"
– Jon Stewart, Director, B.A.S.S. Nation
"USA BMX is the proud host of the annual USA BMX Cajun Nationals held at the Ike Hamilton Expo Center.  West Monroe is an outstanding host of our event and the incredible cuisine, outstanding facilities, southern hospitality and ample lodging choices make it a perfect fit.  The Monroe-West Monroe CVB understands sports and are great partners in our success."
– John David, CSEE, Chief Operating Officer, American Bicycle Association/BMX Canada/USA BMX