Searching for the proper spot to locate a sporting event is no small task. You need the right athletic facilities, a collection of hotels to house teams, friends and family. It certainly helps to have a destination rich in sporting tradition where residents understand the passion your teams have for their sport and the need to support their efforts. Finally, it's a real plus to have a destination with attractions and activities to help your travelers fill their spare time with educational and fun activities.
Chester County is rich in facilities and offers the benefits of the great outdoors. The Brandywine Valley offers wide-open spaces in a dynamic park system, plus the infrastructure that includes airports, highways and great sports facilities. With nearly 5,000 hotel rooms, four universities, 7 private and public-school districts, plus powerful youth, club and adult programs, much of Chester County life speaks to sports participation. Grab this chance to locate your event in southeastern Pennsylvania. Benefit from multiple facility opportunities, and then utilize the scenic landscapes and the historic nature of the Brandywine Valley to create excitement for not only your event, but also the extracurricular part of the event.
Notable Recent/Upcoming Events
FC Delco Players Cup (May 24 – 27, 2019)
USA Curling Arena National Championship (May 5 – 11, 2019)
Tough Mudder Philly (May 18 – 19, 2019)
Devon Horse Show (May 22 – June 2, 2019)
NXT Lacrosse: NXT Cup (June 29 – 30, 2019)
US Lacrosse Youth National Championship (July 19 – 21, 2019)
2019 USGAA Continental Youth Championship (July 25 – 28, 2019)
Coatesville Invitational Vintage Grand Prix (September 21, 2019)
CVB/Sports Commissions Services Offered
Volunteer Staff
PR/Media Assistance
Signage
Site Visits
Transportation Assistance
Lodging Services
Grant Programs
Welcome Bags/Gifts
Itinerary Development
Event Planning Assistance
"Know Before You Go" Email to help participants and families plan their stay
Microsite
Social Media Promotion for Event
Click on tab to see more information about a specific facility
United Sports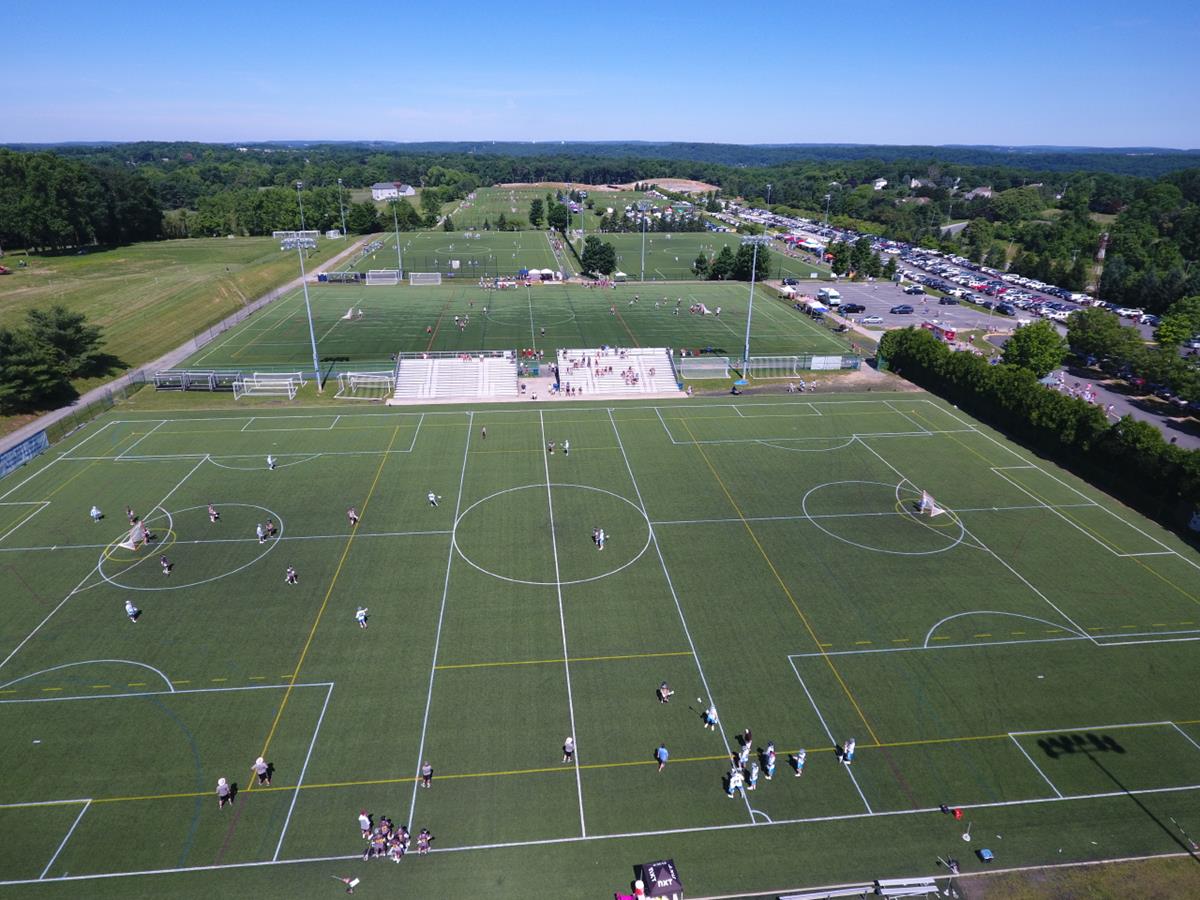 The world-class United Sports, the region's largest sports facility, with both indoor and outdoor surfaces, emerged from an old airport using $15 million in private funds, to become a top contender for your event. These 60 acres of outdoor fields and 127,000 square feet of indoor space are located in Downingtown, a southwest Philadelphia suburb in the heart of the Brandywine Valley. This facility has 10 premier fields adjacent to the indoor complex, with synthetic field turf and full field lighting for night play on fields 1-4. A vending village and concession trailer are adjacent to field 2. 1,000 parking spaces is also available to meet your tournament and event needs.
Sports: Badminton, basketball, field hockey, flag football, gymnastics, lacrosse, pickleball, soccer, volleyball, Ultimate Frisbee, Futsal, Karate
Iceline Ice Rink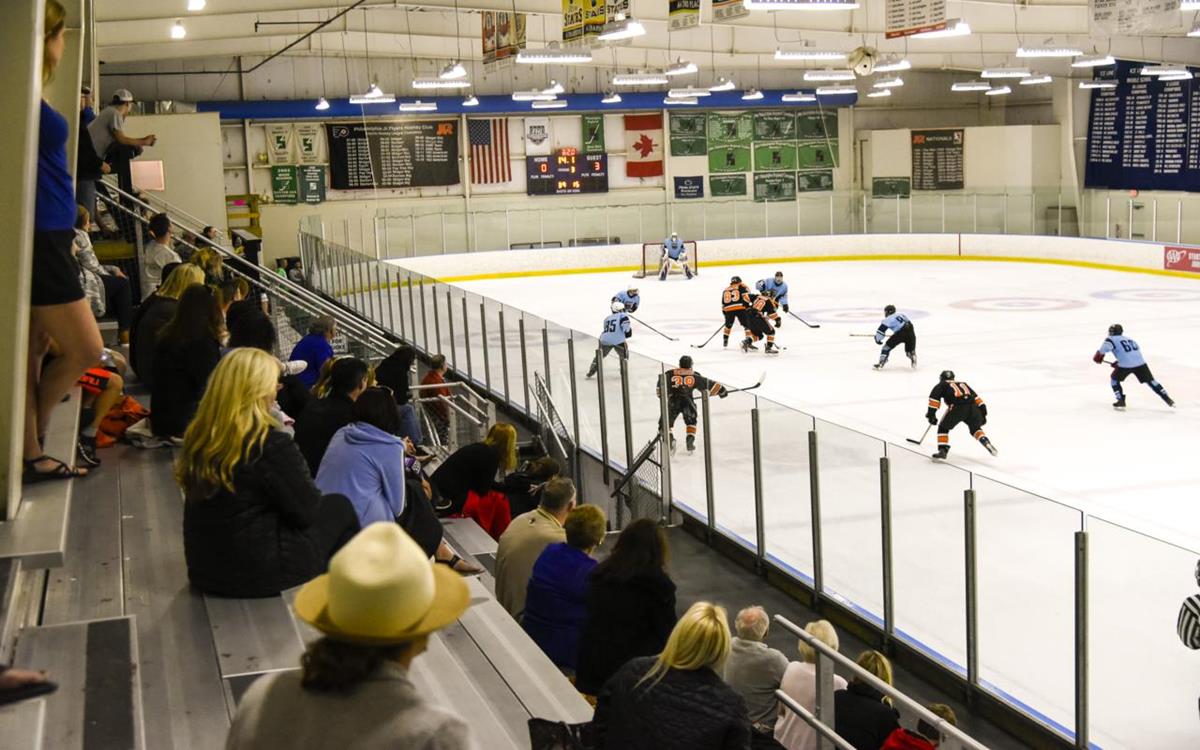 The rush to goal starts on one of four NHL-regulation ice surfaces at Ice Line Quad Rinks in West Chester, each with seating capacity of 500. Take pride presenting your event at this state-of-the-art facility, be it ice-skating, figure skating or hockey. Three university teams and the Philadelphia Flyers junior hockey team call Iceline home with dozens of tournaments year-round in hockey, figure skating and ice-skating. Ice Line offers a full-service pro shop, full-service food and beverage options and the High-Performance Athletic Training Center.
Sports: Ice hockey, figure skating, ice-skating, curling
West Chester University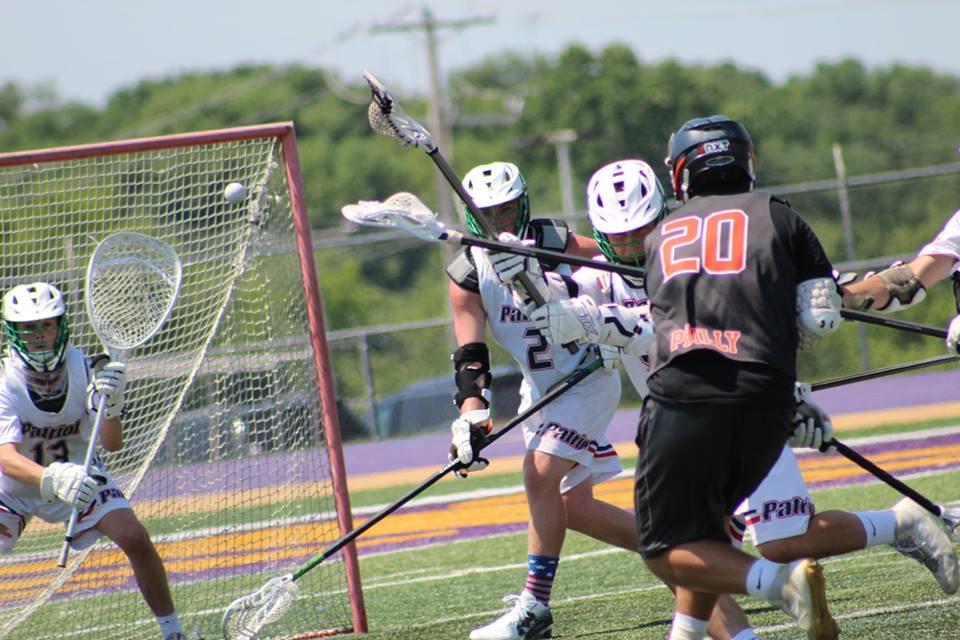 West Chester University has an abundance of fabulous facilities that suit any sports fan. John A. Farrell Stadium contains 7,500 seats for football, track and field, lacrosse, soccer and field hockey. Serpico Stadium features 1,000 bleacher seating for baseball fans, a natural grass surface, a scoreboard, two dugouts, two bullpens and batting cages. Hollinger Field House, located on the main campus, seats 2,500 for basketball and can also host volleyball and diving events. John A. Rockwell Field is a soccer facility with artificial field turf and two adjacent natural grass practice fields. West Chester University Softball Field has a dirt and clay infield mix and a natural grass outfield. It features home plate and bleacher seating for 150 and additional seating on a hill behind the first base dugout. The WCU Rugby Pitch located on the south end of the campus is a natural grass field featuring 200 bleacher seats. The WCU Tennis Courts on the south part of the campus features 12 asphalt courts. The Sturzebecker Health Science Center has five full-size multi-purpose gymnasiums, one fully equipped gymnastics gym, team locker rooms, strength and cardio training facility and seating for 200. Vonnie Gros Field seats 2,000 and features a FieldTurf hockey gold surface for both field hockey and lacrosse.
Sports: Football, track and field, basketball, diving, volleyball, baseball, soccer, rugby, field hockey, lacrosse, swimming, water polo.
Westtown School
There's a multitude of multi-purpose facilities at Westtown School, starting with the Athletic Center for basketball courts, which are also used for volleyball or indoor tennis. There's room for indoor track, a dedicated wrestling room, 25-meter pool, fitness center, dance studio, training room, locker facilities and meeting spaces. The 600-acre campus has nine well-manicured fields for soccer, field hockey and softball. The school also contains the Oaklane Softball Field and Raiford Field (lacrosse), along with the unique Ropes Course that features 22 different elements, including the "Flying Squirrel" and the "Multi-Vine." The beautiful stadium courts have 14 all-weather tennis courts (17 on-campus in all) and a large gallery section. Canoeing and outdoor social gatherings are available at the 16-acre Westtown Lake.
Sports: Basketball, softball, tennis (indoor & outdoor), swimming, track (indoor), volleyball, wrestling, canoeing
West Chester Area Schools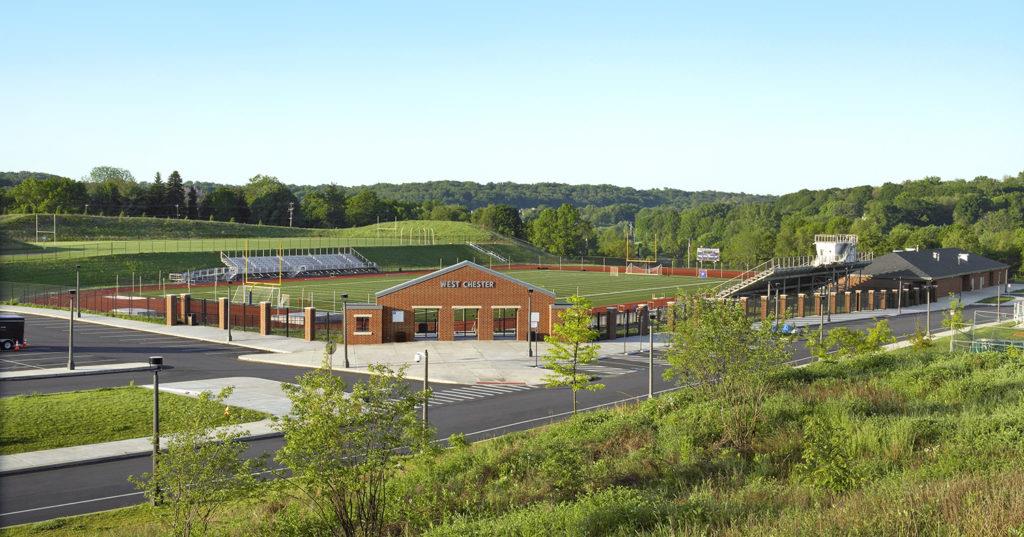 Three West Chester high schools, East High School, Henderson High School and Rustin High School have football stadiums as well as baseball/softball diamonds. Rustin also features a six-lane track at its stadium and grass fields for field hockey. Henderson offers a field house, while Rustin and East High have gymnasiums. Henderson boasts three additional rectangular grass field and a multi-purpose turf field, as well as tennis courts while East High contains four grass fields.
Sports: Baseball, basketball, field hockey, football, multi-purpose, softball, tennis, track & field
Devon Horse Show
A tradition dating back to 1896, this week-long how is the oldest and largest outdoor multi-breed competition in the United States, achieving the highest rating afforded by the governing organization, U.S. Equestrian, all the while maintaining the local traditions and lifestyles of the Philadelphia Main Line.
Sports: Equestrian, dog shows
Brandywine Polo Grounds
Home to one of the oldest Polo Clubs in America; The Brandywine Polo Grounds can also be the perfect setting for athletic events.  Featuring 300 acres, 2 irrigated polo fields, a practice field, and stabling for 100 horses; this facility is a unique option for sports organizers and their events.
Sports: Polo, Archery, shooting, dog shows.
Things to do in Chester County
A sporting event makes memories for its participants beyond the competition, as the planner, you're not only looking for facilities that are right for the teams, but also building a schedule of activities that ensures proper entertainment and the personal growth of new learning.
Traveling teams benefit enormously from their sport–the teamwork, camaraderie, shared goals, hopes and dreams. In their downtime from your event's competition, the young athletes can sharpen their sense of wonder at the world around them. Longwood Gardens sharpens your sense of the beauty of the outdoors, with gardens, landscapes, flowers, arbors and flowering plants. Special events plus artistic performances lend an extra panache. While thinking of nature, sample Marsh Creek State Park, with outdoor activities, year 'round. Take your pick from hiking, ice-skating, canoeing, fishing on Marsh Creek Lake.
Over 40 civilian and military helicopters are on display at The American Helicopter Museum and Education Center in West Chester, along with highlights, history, science and technology of those rotary-winged aviation craft. For those who want to shop, visit Downtown West Chester, an eclectic mix of college town, county seat and historic destination. A shopping mecca where sidewalk sales are numerous, as are tongue-in-cheek events like the "Benchmark Twilight Cycling Classic".  Downtown Kennett Square, just minutes from the world-famous Longwood Gardens, offers a chance to discover Main Street America, full of distinctive and independent shops, restaurants and galleries. Kennett Square is known as the Mushroom Capital of the World, producing 70% of the world's mushrooms. It's an opportunity not to be missed in the history-rich Brandywine Valley.
Planner Perspective
NXT Sports runs events across the country, and the Chester County CVB are by far our strongest local event partner. The support of the Chester County CVB has played a major role in our decision to expand NXT's local portfolio of events.
NXT Sports: Joel Zuercher (President & General Counsel)
We work with local tourism agencies for all our Farm to Fork Fondo events, and Chester County CVB has been hands down our strongest and most helpful such partner. From facilitating local relationships, finding local sponsors, and advising on local municipalities to feeding and housing our staff, filling in last-minute gaps, and pitching in at the event, the Chester County CVB went above and beyond our expectations as a local partner. This extra effort and attention to detail has a huge impact on our location decisions, and we look forward to coming back to Chester County and working with the CVB for years to come.
Farm to Fork Fondo: Tyler Wren (Founder & Principal of Wrenegade Sports)
How to Get to Chester County?
By Car: West Chester is a two-hour drive for the major population centers in New York City, Washington, D.C., Baltimore and southeastern Pennsylvania. Pittsburgh, Syracuse, Rochester and Richmond are between four to six hours away. Interstates I-95 and I-76 (the Pennsylvania Turnpike) serve traffic into Chester County.
By Air: Visitors flying into Philadelphia International Airport can reach hotels in Chester County by rental car, cab or car service, a ride of roughly 45 minutes depending on your destination.
Contact Information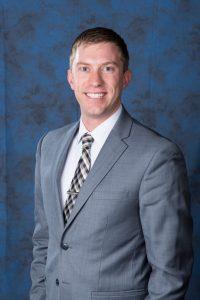 Company Name: Chester County Conference and Visitors Bureau
Sports Sales Manager: Travis Geiser
Title: Sports & Events Sales Manager
Telephone: 484-840-7216