In the heart of the Northeast, Central Mass offers a unique mix of scenic drives through winding country roads and the excitement of New England's second largest city, Worcester. The region is both an incredible destination to visit and offers a thriving and competitive sports scene.
Central Mass boasts top-notch facilities, pristine outdoor space, national sporting events, 12 colleges/universities and is the home of the Worcester Railers Hockey Team, the ECHL affiliate of the New York Islanders as well as the Worcester Bravehearts of the Futures Collegiate Baseball League. The region has become a mainstay on every sports planner's list.
Prime locations to host your event include: Lake Quinsigamond, one of the top rowing destinations in the world; 508 International, dubbed a 'sports playground' and is home to events such as Spartan and Tough Mudder; the DCU Center with a 14,400-seat arena and 100,000 sq. ft. convention center, and the Fidelity Bank Worcester Ice Center, an $18 million multi-use, dual ice rink. The region offers a diverse portfolio of hotel accommodations to meet the needs of each event as well as a wide array of restaurants, breweries, parks and attractions for visitors of all ages to enjoy.
Notable Recent/Upcoming Events
2019 Eastern Synchronized Skating Sectional Championships – DCU Center (February 2019)
MVP Open and PDGA Masters Tournament – Maple Hill Disc Golf (August/September 2019)
Spirit Sports Northeast Knockout Cheer and Dance Competition – DCU Center (December 2019)
Eastern Hockey League Premier Showcase – Worcester Ice Center (January 2020)
Special Olympics of Massachusetts Winter Games 2020 – Multiple Venues (March 2020)
NCAA Men's Hockey Regional Tournament – DCU Center (March 2020)
National Invitational Rowing Championships – Lake Quinsigamond (May 2020)
U.S. Rowing Men's Sprints – Lake Quinsigamond (May 2020)
U.S. Rowing Women's Sprints – Lake Quinsigamond (May 2020)
Spartan Sprint Weekend – 508 International (May 2020)
Tough Mudder – 508 International (June 2020)
Spartan Super & Sprint Weekend – 508 International (August 2020)
Armenian Youth Olympics – Multiple Venues (September 2020)
CVB/Sports Commissions Services Offered
Volunteer Staff
PR/Media Assistance
Signage
Site Visits
Transportation Assistance
Lodging Services
Grant Programs
Welcome Bags/Gifts
Itinerary Development
Event Planning Assistance
Click on tab to see more information about a specific facility
DCU Center
Home to the Worcester Railers Hockey Team of the ECHL and the Massachusetts Pirates Football Team of the National Arena League, the DCU Center offers a 14,400-seat arena and a 100,000 sq. ft. of event space. The arena will host the NCAA Men's Hockey Regional Tournament in March 2020, continuing its record-breaking legacy of hosting the most NCAA Hockey Tournament Regional games in the country.
Sports: Hockey, basketball, indoor football, dance, cheerleading, wrestling, synchronized skating, eSports
508 International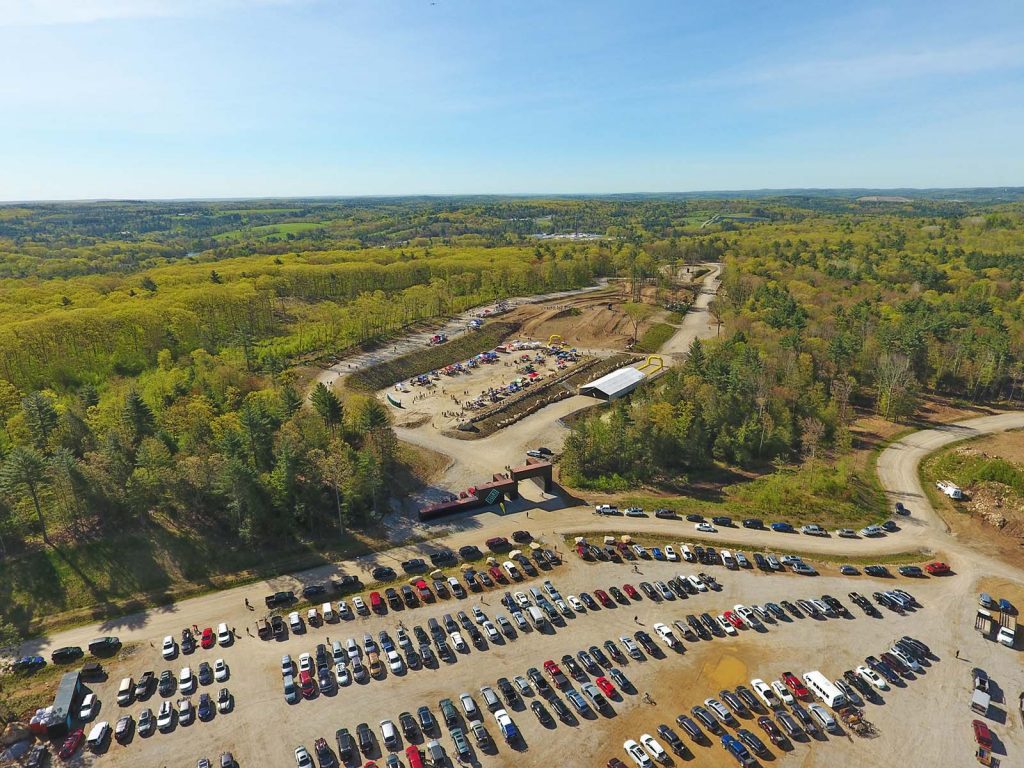 Nestled in a secluded forest setting in Central Mass, this 22-acre 'sports playground' is a hub for action sports and events. 508 International is designed to host events for all things action sports. The venue is open for renting private events and is home to adventure racing, motocross, ATV runs and more. 508 International will be the home to New England's only Spartan Super and Sprint Races and Tough Mudder in 2020.
Sports: Adventure racing, action sports, ATV racing, cycling, motorcross, off-roading and more
Worcester Ice Center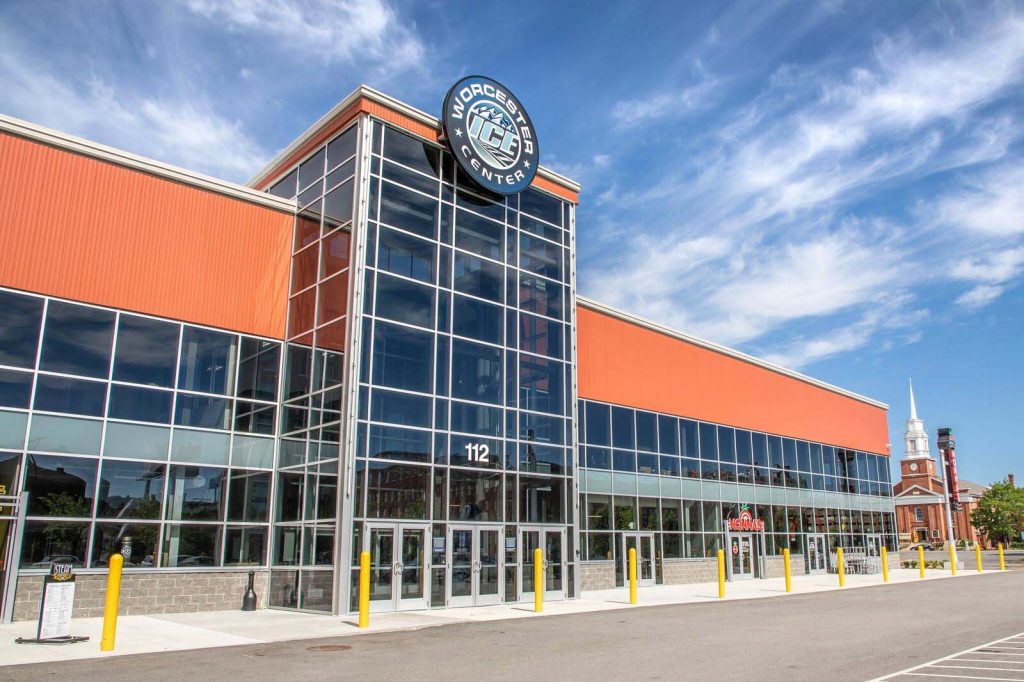 Located in Worcester's Canal District, this $18 million facility provides a state-of-the art multiuse dual ice rink. It is the practice facility for the Worcester Railers and home to Worcester State University, Becker College and WPI Hockey Teams. Along with the two ice rinks, the center offers a fitness center, Railers Team store, a healthy-food-to-go café and will be home to Bay State Brewing Company in early 2020. The center will host the Eastern Hockey League Premier Showcase in January 2020.
Sports: Ice hockey, figure skating, curling, open skating and more
Lake Quinsigamond

Lake Quinsigamond, a four-mile long, 772-acre lake, is New England's hub for regattas. It serves as the annual home to the National Invitational Rowing Championships and collegiate rowing races including the Men's and Women's Sprints. The lake's 2,000-meter rowing course is recognized as one of the best in the country and has hosted the U.S. Rowing Masters and is the home to Worcester's local collegiate rowing teams. The park consists of two sites: Regatta Point for swimming, sailing, picnicking and fishing, and Lake Park offering recreational opportunities, including a picnic area, grills, pavilions, beach, tennis courts and a multipurpose field.
Sports: Rowing, Boating, Tennis and more
College of the Holy Cross
Walk in the footsteps of Babe Ruth, Lou Gehrig and Ted Williams when you play on Fitton Field at Hanover Insurance Park, home of Holy Cross baseball and the Worcester Bravehearts. View the incredible sightlines from the bleachers where 3,000 spectators can watch the Crusaders and Bravehearts baseball games. The College of the Holy Cross is also home to the Fitton Field Football Stadium which boasts the finest natural grass in the northeast and seating for up to 23,500. The Hart Center at the Luth Athletic Complex includes the college's basketball arena, ice rink, swimming pool, Linda Johnson Smith Multipurpose Field and Kuzniewski Field, home of the men's and women's lacrosse teams.
Sports: Baseball, softball, basketball, football, ice hockey, soccer, field hockey, lacrosse, tennis, swimming and diving, track and field and more
Worcester State University
Sports thrive at Worcester State University. The newly constructed Wellness Center offers a competition gymnasium that accommodates 1,500 people, a multipurpose gymnasium that is ideal for a variety of indoor sports, the latest in exercise and weight-lifting equipment, ten locker rooms, an indoor elevated track, batting cages and a golf simulator. Visitors can enjoy the center's smoothie bar and lounge after a workout or a game.
The 2,500-seat John Coughlin Memorial Field is utilized for football, soccer, field hockey, track and lacrosse. Rockwood Park offers both a baseball and softball field. The university also has three brand new tennis courts on campus.
Sports: Basketball, football, baseball, softball, soccer, lacrosse, track and field, field hockey, tennis, summer sports camps and more
Maple Hill Disc Golf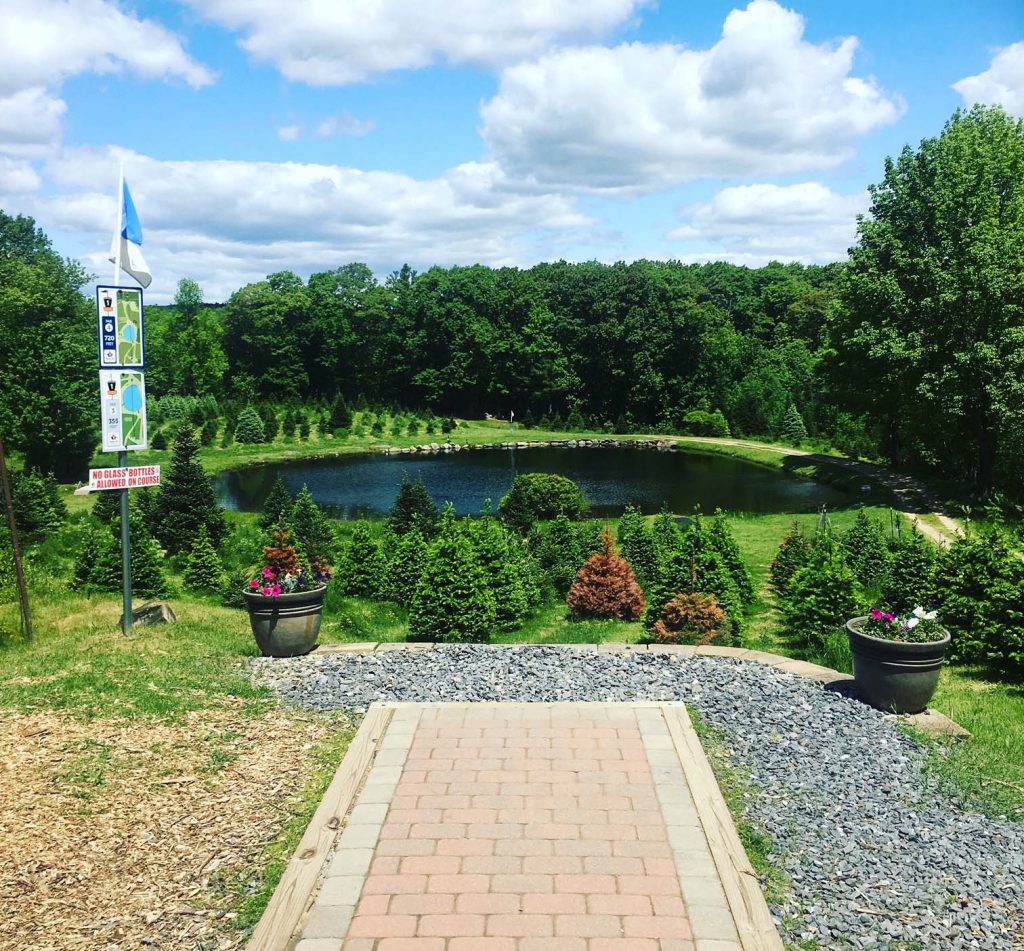 Maple Hill is a premier location for championship disc golf. The course hosts the Maple Hill Open each year and was home to the 2019 MVP Open and the 2019 Tim Selinske PDGA Masters Tournament. Whether you are a beginner or are ready to put your skills to the test, Maple Hill has the course to make your day of disc golf both challenging and fun. The Maple Hill Sap House, with a gift shop and club house, completes the unique and wonderful disc golf experience that you will find nowhere else.
Sports: Disc Golf
Things to do in Central Massachusetts
Worcester combines an array of entertainment options with a variety of restaurants, shops and cultural attractions suited for families and visitors of all ages! Take an afternoon to explore the city's 'Restaurant Row' on Shrewsbury Street with an assortment of culinary and craft beer options. Then hit The Canal District in the evening or on a weekend to explore unique shops and the thriving night life. Downtown offers access to off-Broadway performances at The Hanover Theatre, a growing arts district, good laughs at the WooHaha Comedy Club, farm-to-table dining, shopping and so much more.
Outdoor enthusiasts will appreciate easy access to greenspace throughout the city with over 60 public parks in Worcester and endless outdoor exploration opportunities throughout the Central Mass region. Those who ski, golf, hike or even hang glide will find solace during a visit.
Central Mass is an art, history and culture lover's dream destination. The Worcester Art Museum houses over 38,000 works of art dating from antiquity to present day and even includes a significant collection of arms and armor from Medieval times. Little ones and parents will appreciate the EcoTarium, a science and nature museum offering three floors of interactive exhibits, live animal habitats and a digital planetarium.
Located downtown, The Hanover Theatre for the Performing Arts brings Broadway performances, comedians and musical acts to Worcester. The historical venue entertains 196,000 patrons annually with world-class performances that have included Les Misérables, Jersey Boys, A Christmas Carol, Dave Chappelle, Aretha Franklin and Neil Young.
Travel back to the 19th century at Old Sturbridge Village, New England's largest outdoor living history museum or visit Southwick's Zoo, New England's largest zoological experience and home to over 850 animals in naturalistic habitats. Music enthusiasts will enjoy Indian Ranch, located on Lake Chaubunagungamaug. Indian Ranch is the country's oldest live outdoor entertainment venue. Make sure to catch a ride on the grand riverboat, the Indian Princess during your visit.
Whether you are in town for just the night or staying for a weeklong tournament, you will eat well, have fun and stay active during your time in Central Mass.
Planner Perspective
508 International is a large sports and entertainment venue in central Mass. Since our Grand Opening in 2017, Discover Central Mass has gone above and beyond to connect us with event production companies including Spartan and Tough Mudder and bring internationally renowned experiences to the area. The DCM staff works tirelessly to connect the dots, making it easy for event organizers to coordinate accommodations and get the most out of the area. We are grateful for DCMs support and all that they do to put central Mass on the map, improving the local quality of life and economy for all.
508 Intl': Amber Howard, Chief Brand Officer
For the past four years, Maple Hill Disc Golf course and our premier event, the MVP Open (part of the Disc Golf Pro Tour), have worked hand in hand with Discover Central Massachusetts. Our press conferences have grown, interest from the media of all types has increased dramatically. With the increased media and regional awareness, we are getting more and more people coming to watch our international tournament. People drive up to four hours to come watch! DCM is a critical partner working towards our successful future.
Maple Hill Disc Golf: Steve Dodge, Owner
Worcester Ice Center has partnered with Discover Central Massachusetts since our facility opened in August 2017. DCM has played a huge role with informing the public about our new facility and we have seen a great increase in attendance during the season and at our out of season events as well. DCM is a crucial asset to our successful growth here at Worcester Ice Center!
Worcester Ice Center: Derek Alfama, General Manager
How to Get to Central Massachusetts
Worcester offers the perfect location to attract attendees from across New England and the Northeast.  It is easily accessible by all modes of transportation.
By Air: Visitors arriving by air can fly into Worcester Regional Airport which is home to top airlines such as Delta, Jet Blue and American as well as Boston Logan International Airport.
By Car: Conveniently located, Central Mass is easily accessible via the Mass Pike (I-90), MA 2 and MA 9 from the east and west and I-84, I-395 and MA 146 from the South. I-495, I-290 also provides easy access to Worcester.
By Public Transportation: From Boston, visitors can conveniently take public transportation directly into the historic Union Station located in downtown Worcester. Union Station also offers a direct route to and from Providence, RI.  Union Station is also served by several bus lines connecting to destinations throughout New England and beyond.
Contact Information
Company Name: Discover Central Massachusetts
Sports Sales Manager: Patrick Coit
Email: Pcoit@discovercentralma.org
Website: www.discovercentralma.org