Drawing upon the rich sporting history provided through its college connection, Iowa City a great place for tournament planners
Hand-picked and created to serve as the state capital of the new territory of Iowa due to its centralized location, Iowa City served in that capacity until 1857. The fourth largest city in the state serves as the home of the University of Iowa, which dominates the sporting landscape in the city.  A delightful mix of old and new, tourists can just as easily visit ancient sea floors as they could high-tech children's museums and waterparks. Stay at the Marriott Hotel & Conference Center, Hilton Garden Inn, or Radisson Hotel and Conference Center, all conveniently located and comfortable.
Notable Recent/Upcoming Events
IHSAA Boys Swimming Championships: 2/9/19 : Campus Rec and Wellness Center
2019 MIGS Program Men's Junior National Invite & Open Team Cup: 3/1-3/2019 : University of Iowa Field House.
2019-2020 Telenet UCI Cyclocross World Cup: 9/14/19 : Johnson County Fairgrounds
Dan Gable Donnybrook Wrestling Tournament: 12/4-5/2020 : Xtream Arena/Fieldhouse
NCAA Men's Swimming & Diving Championships: 3/23-27/2021 : Campus Rec & Wellness Center
CVB/Sports Commissions Services Offered
Volunteer Staff
PR/Media Assistance
Signage
Site Visits
Transportation Assistance
Lodging Services
Grant Programs
Welcome Bags/Gifts
Itinerary Development
Event Planning Assistance
Click on tab to see more information about a specific facility
Xtream Arena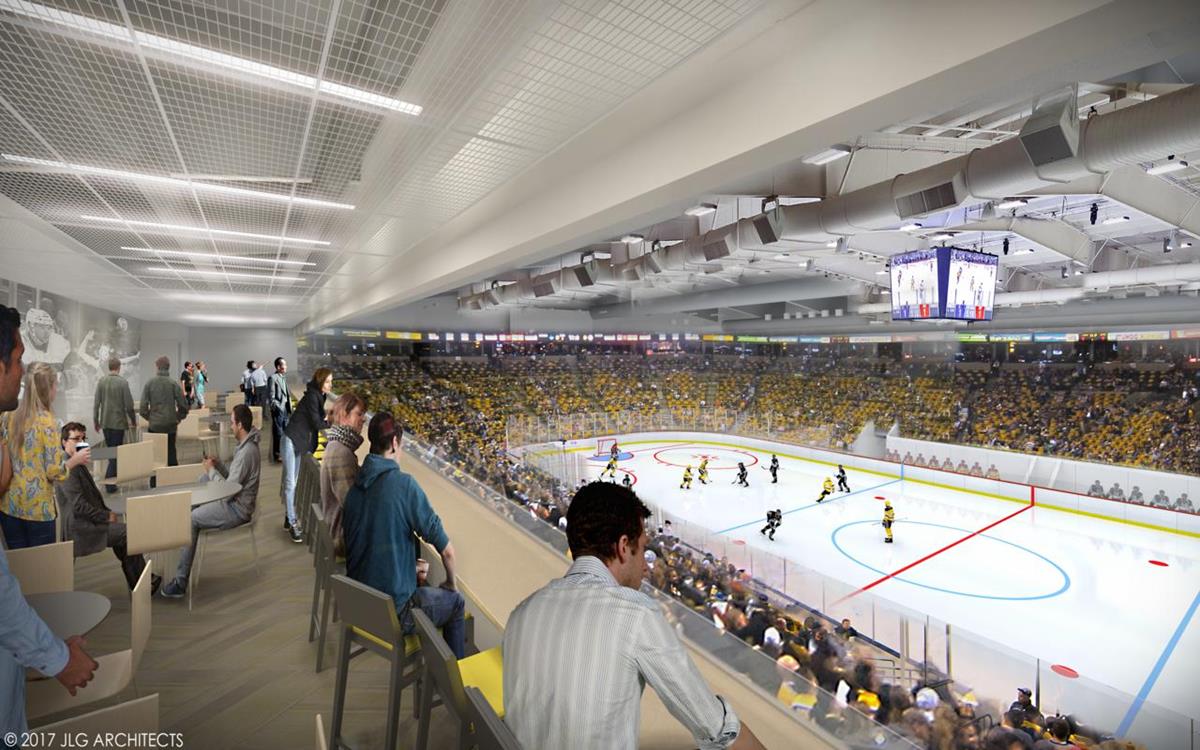 Set to open in August of 2020, Xtream Arena will be a breakout facility for Coralville thanks to its versatility and centralized location. Once complete it will serve as the home of the University of Iowa's club hockey and women's volleyball teams, as well as the Iowa City-Coralville youth hockey teams. The field house portion of the facility will hold five basketball courts and turf space, giving it the further utility to have sports like indoor soccer, football and wrestling. It will host the Dan Gable Donnybrook Wrestling Tournament in 2020. The site has an upper capacity of around 6,000 spectators and is attached to Staybridge Suites.
Sports: Hockey, Ice Skating, Arena Sports, Basketball, Volleyball, Wrestling, Cheer/Dance
Campus Recreation and Wellness Center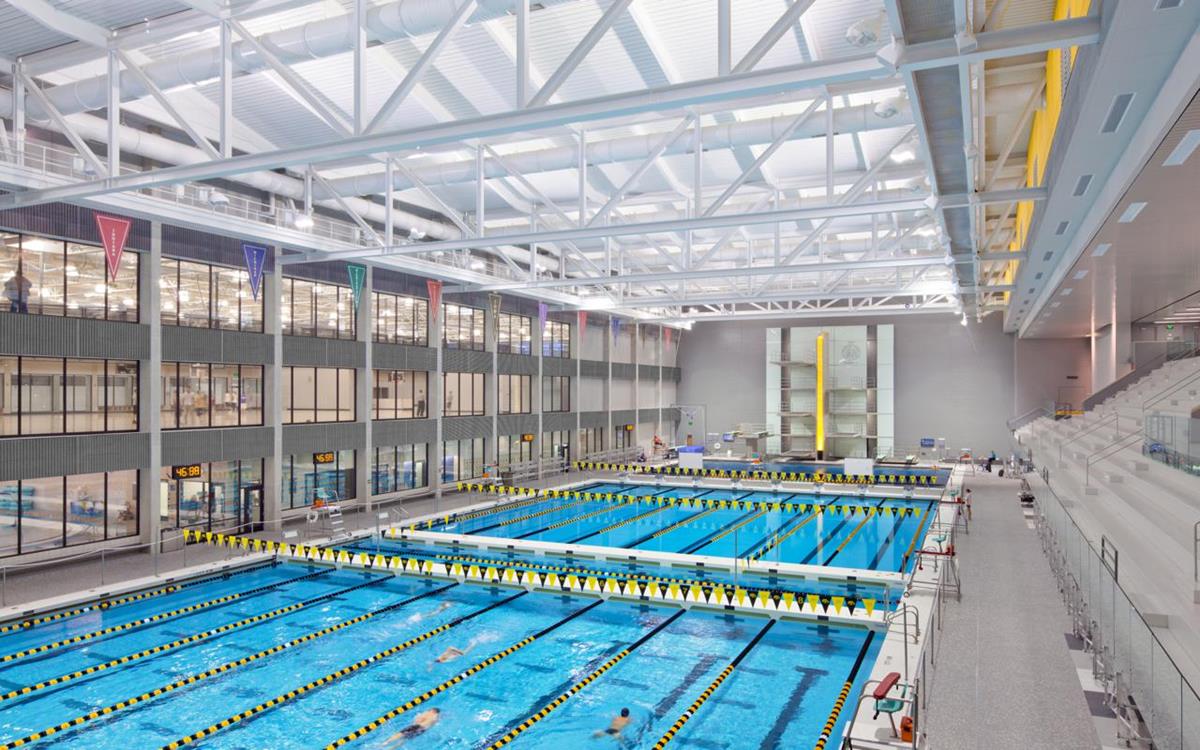 They say looks can be deceiving, but so can names! A name as regular as Campus Recreation and Wellness Center does this world-class facility no justice in just how well-maintained and expansive it is. It has a 52.5 foot climbing wall, a 50-meter competitive swimming pool, 18-foot diving well, one-ninth mile jogging trail and a multi-level gym. The University of Iowa's swimming and diving team uses the facility for practice. The facility hosted the IHSAA Boys Swimming Championships in February of 2019 and the NCAA Men's Swimming & Diving Championships the next month. It's no wonder it was voted No.3 on the list of most amazing campus student rec centers by Best College Reviews
Sports: Swimming, Diving, Synchronized Swimming
Hawkeye Recreation Fields
The Hawkeye Recreation Fields are 12 grass fields of potential, bolstered with all the resources a Division I school can muster. It can be configured to suit soccer, ultimate Frisbee and lacrosse, with access to scoreboard and night lighting that bring a higher level of professionalism to any event. Located on the west side of Iowa City right next to Finkbine Golf Course, the fields have the perfect mix of privacy and separation from the hustle and bustle of the city, all the while maintaining its proximity to the resources and amenities offered there.
Sports: Soccer, Ultimate Frisbee, Flag Football, Lacrosse, Sand Volleyball
University of Iowa Field House
The University of Iowa Field House houses two squash courts, 16 racquetball courts, five badminton courts, eight basketball/volleyball court and 10 wallyball courts. With more than 300,000-square-feet of space and with a recent renovation planned, the field house is a top-tier choice for any sporting event looking to happen in Iowa City, like the 2019 MIGS Program Men's Junior National Invite & Open Team Cup that was held in March.
Sports: Basketball, Volleyball, Pickleball
Johnson County Fairgrounds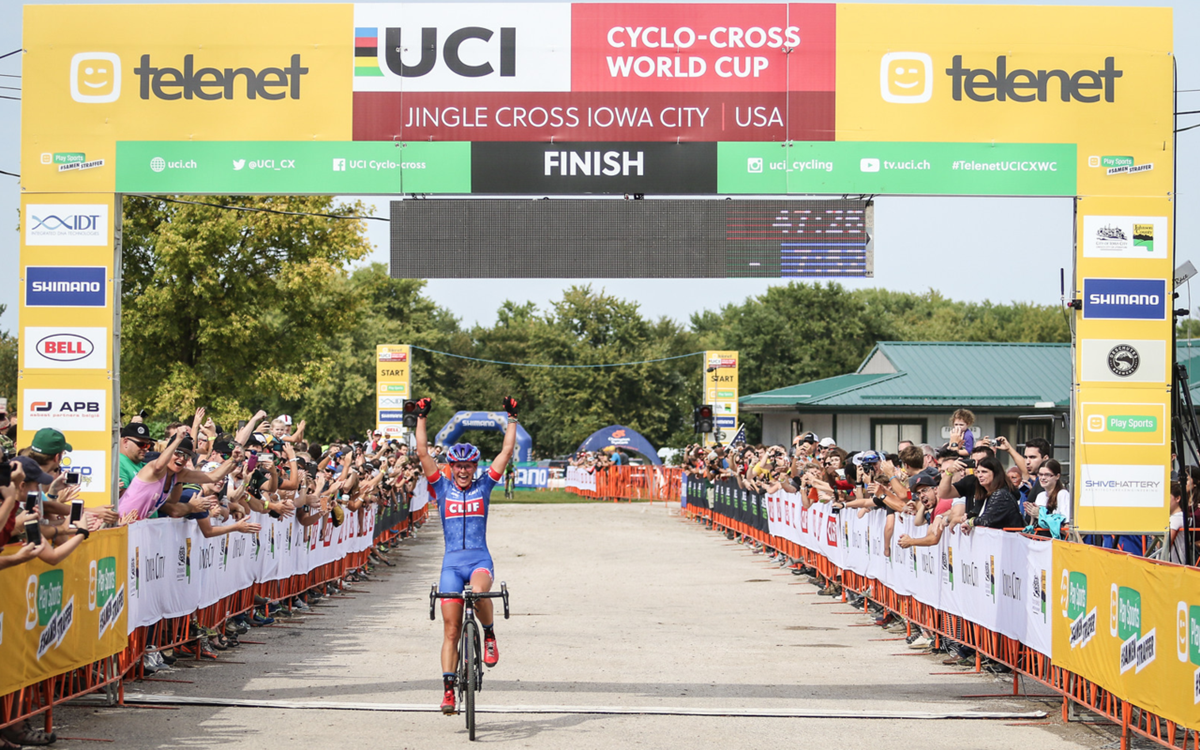 Home to the annual Johnson County Fair, the Johnson County Fairgrounds are one of the world's premier cyclocross courses. Every year the world's top cyclocross competitors come to Iowa for the Telenet UCI Cyclocross World Cup, a circuit that includes courses located in Belgium, Czech Republic and Switzerland. The course has hard climbs and a power section that brings with it enough challenge to warrant a world cup competition.
Sports: Cyclocross
Creekside Ballpark Complex
With parking available for 350 cars, seating for 1,000, and three baseball diamonds to play on, Creekside Ballpark Complex is a great destination for any softball or baseball tournament. The fields have lighting for night games and concessions to quell even the hungriest of fans. The complex also recently opened a cyclocross course back in 2017, giving it new possibilities for competition.
Sports: Softball, Baseball, Cyclocross
University of Iowa Softball Complex
 As a five-time Big Ten Softball Championship winning school, the University of Iowa is not in the business of having anything less than the best softball fields and facilities for its team. The University of Iowa Softball Complex includes the Bob Pearl Softball Field, used for team practices, as well as three slow-pitch softball fields, four college-sized fields and three youth and little league fields. Many of these high-quality fields have lights, scoreboards and concessions, while Bob Pearl has seating for 1,500 people.
Sports: Softball
Things to do in Iowa City/Coralville
While teams battle and fight for the gold, younger siblings and kids can take the day off and explore the Iowa Children's Museum, where fun and learning are one and the same. With 28,000-square-feet of exhibits activities, kids can spend all day learning and still not see everything the museum has to offer. Exhibits like Notion of Motion: Science of Skateboarding, where children learn about force, mass, gravity and energy, are sure to not only grab a kid's attention but teach them as well. With a mission to "inspire every child to imagine, create, discover and explore through the Power of Play," Iowa Children's Museum is a great place to let kids roam free and give parents a much-needed break.
When looking to spend a peaceful day enjoying nature, Terry Trueblood Recreation Area is the place to go. Fishing and bird-watching are available at the nearly 200-acre riverfront area. Take a hike in the unique locale where prairie, lake and riverfront all fuse together. Have a picnic along the beautiful Iowa River or Sand Lake before taking a kayak or canoe trip. There's even a chance to ice skate in the winter. Whatever outdoor activity suits your fancy, Terry Trueblood Recreation Area is the place to go. 
Iowa is about as far from the ocean as a person can be, but you can still take a stroll along the sea floor thanks to the Devonian Fossil Gorge. This geographical tourist attraction is a relatively recent find when in 1993 it was uncovered thanks to a flood. The Gorge is a chance to see 375 million-year-old fossil right underneath your feet as you walk across this ancient rocky ocean floor. A cell phone based audio tour is available for those who wish to learn about the history at their own pace.
Don't just go with the flow, make a splash! Visit the Coralville Outdoor Aquatic Center and enjoy some fun in the sun. The center has three water slides, on-deck shaded seating and 11,000-square-feet of surface water to splash in. Iowa might not be known for its aquatic opportunities, but this venue makes a compelling argument that it should be.
A prime example of a U-Pick orchard, Wilson Orchard is where all types of tourists can pick the ripest and juiciest apples right off the branch. A visit during the fall season brings the added bonus of picking pumpkins as well, a staple of Halloween time. Driven out to the orchards on a fun tractor ride, the real working farm immerses you in the experience and is sure to delight. With all these events–coupled with the option to purchase the orchard's famous cider and baked turnovers– it's no wonder Wilson Orchard was voted as one of the top 50 things to do in Iowa City.
Planner Perspective
The Iowa City/Coralville CVB set up us for a successful event this year and set us up for growth in future years. The CVB gave us the support that smaller sports like table tennis need to succeed with funding, hotel connections, welcome bags and even volunteers. We will work with them every year we host.
2017 Table Tennis Hawkeye Open: Meng-Yu Wang (Director)
With the grant assistance of the Iowa City/Coralville CVB, we were able to create a better brand with a professional look and design. Their community connections boosted our registration – especially in the final few weeks before the event. They assisted in everything from promotion to hotels to funding which really helped our first year event.
Iowa City Gravel: Todd Young (Race Director)
How to Get to Iowa City
By car: Coming from big cities to the east of Iowa City/Coralville, like Chicago, travelers can easily take Interstate-80. I-80 is the east-west option; the north-south highway is Interstate-380, which runs right by Iowa City.
By air: Some local airports include Eastern Iowa Airport (about a 20-minute drive from Iowa City), Quad City International Airport (60 minutes away), and Des Moines International Airport (two-and-a-half hours away). Big cities like Chicago, St. Louis, Minneapolis, and Omaha are about 300 miles from Iowa City.
Contact Information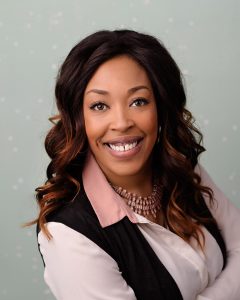 Company Name: Iowa City/Coralville Area Convention & Visitors Bureau
Sports Sales Manager: Dee White
Title: Director of Sales
Telephone: 319-337-6592