Florence, Alabama is a small-town destination that captures the spirit of America while offering an abundance of activities that include everything from history and education to entertainment and outdoor adventures. And of course, sports play a big role in shaping the community and culture of the region here, so sports planners can be sure this is a destination ripe with opportunities to create something truly memorable. The knowledgeable and dedicated staff at the Florence-Lauderdale Convention & Visitors Bureau is on hand to make sure that you have all the resources you need to create a successful event – no matter the sport you're planning for.
Notable Recent/Upcoming Events
BoatUS Collegiate National Fishing Championship at McFarland Park (May 2018)
Carhartt Bass Fishing Tournament at McFarland Park (April 2018)
High School World Fishing Finals at McFarland Park (June 2018)
Renaissance Man Triathlon at McFarland Park (July 2018)
BassMaster Championship at McFarland Park (November 2018)
CVB/Sports Commissions Services Offered
Volunteer Staff
PR/Media Assistance
Site Visits
Mobile Apps
Lodging Services
Grant Programs
Welcome Bags/Gifts
Itinerary Development
Event Planning Assistance
Click on tab to see more information about a specific facility
McFarland Park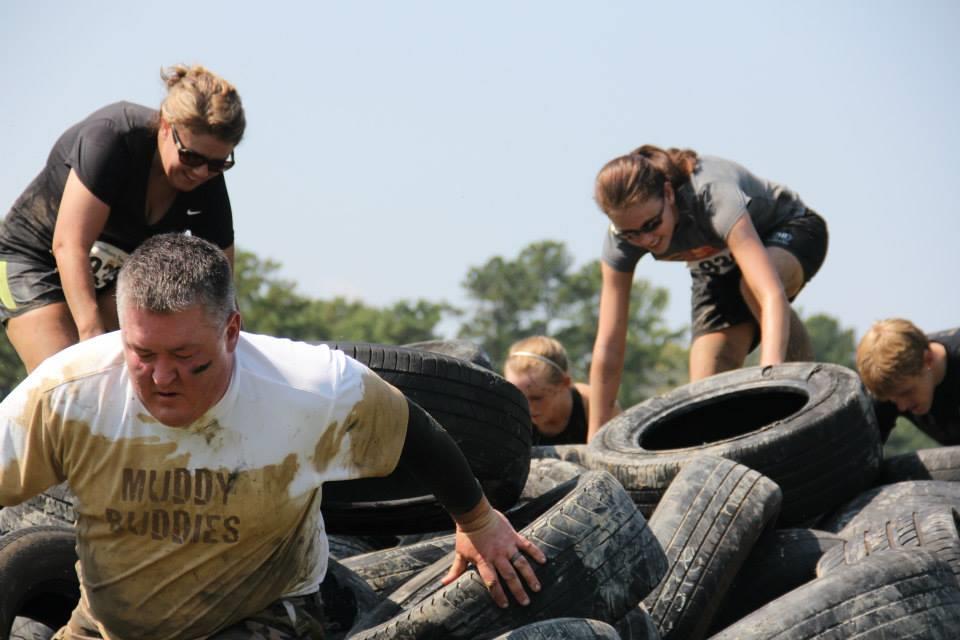 McFarland Park is both a beautiful community park and a haven for sports enthusiasts. This serene spot set on the banks of the Tennessee River is truly a highlight within Florence and has held major events such as the BoatUS Collegiate National Fishing Championship, the Carhartt Bass Fishing Tournament, the high school World Fishing Finals, the Renaissance Man Triathlon, and will hold the BassMaster Championship in November. In addition to boat ramps and fishing piers, there is also a soccer field, baseball fields and plenty of great amenities that include a floating restaurant, playgrounds, a paved jogging trail, and picnic shelters – all icing on the cake for a great event!
Sports: Baseball, boating, fishing, soccer
Florence Sportsplex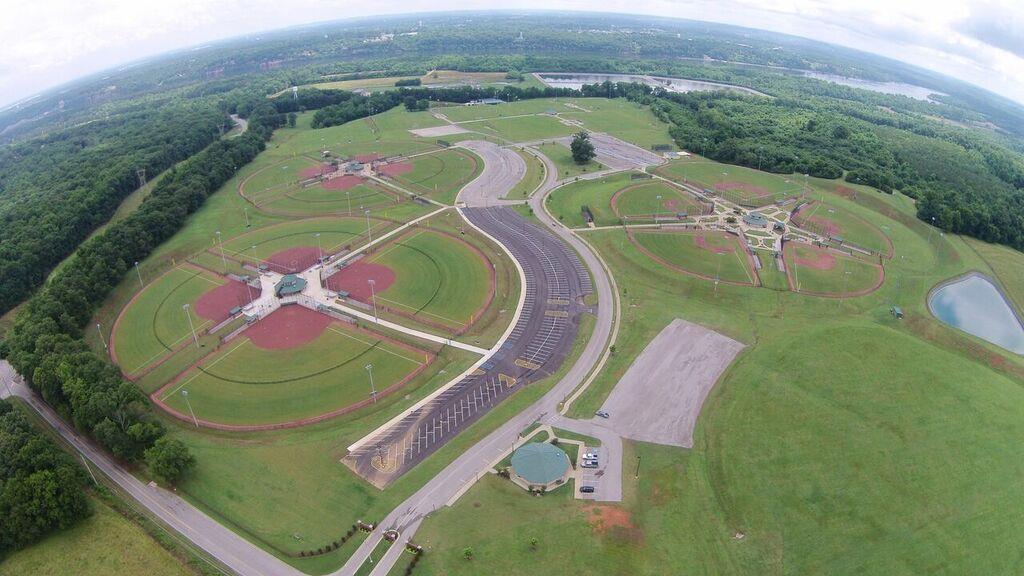 Built for the City of Florence in 2008, this sprawling green space consists of a variety of sports facilities that are used for local and regional events for teams from all across northern Alabama. Sports planners can choose from any of the five baseball, four softball or six soccer fields, and fans and players alike will enjoy the onsite concessions. Designed with competitive sports in mind, this facility is one of the most spacious in the region and perfect for game and tournament play alike.
Sports: Baseball, soccer, softball
Flowers Hall
From high school tournaments to preseason NBA games, Flowers Hall has hosted a range of events both big and small, and could be the site of your next sports event. Home to the University of North Alabama's basketball and volleyball teams, this arena with seating for 4,000 is one of the region's premier indoor facilities. The venue itself dates back to 1972, but the court floor, scorer's table, and scoreboard were all replaced in 2004, making this an updated and modern venue that is sure to wow your athletes and all the fans that will grace the stadium seats.
Sports: Basketball, volleyball, multi-purpose
Braly Municipal Stadium
During football season, there is always plenty of action taking place at Braly Municipal Stadium. Home to both the University of North Alabama Lions and the Florence High School Falcons, this is a versatile venue with seating for up to 14,215 with a ProGrass synthetic turf field. Inside you will find a state-of-the-art scoreboard and a three-level press box to help capture all of the action. As host of NCAA Division II Football Championship games from 1986 to 2013, the stadium is no stranger to big events and packed seats. In Florence, there truly is no better place for football.
Sports: Football
Bluewater Creek Polo Field
There aren't many polo facilities in the U.S. quite like what you'll find at Bluewater Creek Polo Field. Players travel from near and far to play during the season, which runs from May through October, and are treated to facilities that are impeccably maintained and surrounded by beautiful terrain, hiking trails, and pastures. The two polo fields can handle 4- to 12-goal polo, with the majority played at the 2- to 4-goal level. Safety and horse comfort is also top notch at this stunning facility, with the entire farm enclosed within a polyurethane fence with three strands of high-tensile wire. This facility is gaining momentum as one of the nation's premier polo destinations, so for sports planners looking to plan their event in Florence, look no further than Bluewater Creek.
Sports: Polo
Joe Wheeler State Park
Gorgeous sunsets, pristine waters, and some of the best natural beauty that northern Alabama has to offer can all be found on the grounds of Joe Wheeler State Park. Covering 2,250 acres, this is a perfect option for sports planners looking to host an event on the water. The park offers a full-service marina with overnight docking slips, a waterfront lodge and convention facilities, and a restaurant. For this wishing to extend their stay or host a multi-day event, there are also campground, lakeside cottages, cabins, and a group lodge that provide you with plenty of great accommodation options. Joe Wheeler State Park is also home to the General – an 18-hole championship golf course that offers a challenge to both novices and professionals alike.
Sports: Boating, fishing, golf
Florence-Lauderdale Coliseum
Within most communities there is at least one venue that stands out as a multi-purpose, year-around host that can easily fit the needs of just about any event that is set to take place. In Florence, the Florence-Lauderdale Coliseum is busy all year long hosting everything from concerts and trade shows to basketball games and 4-H event. It's a versatile, spacious facility right in the heart of Florence and in close proximity to the best of what the region has to offer.
Sports: Basketball, multi-purpose
Things to do in Florence
What can you expect when planning a visit to Florence and greater Lauderdale County? This unique destination is full of history, a captivating music scene, scenery that you have to see to believe, and fun attractions for all ages that make this a great destination no matter if you're planning a sports tournament for kids or one for the big leagues.
Strength, perseverance, and dedication are just a few of the words used to describe Helen Keller, whose legacy continues to live on decades after her death. Born in Tuscumbia, just across the river from Florence, her birthplace is now the site of the Helen Keller Birthplace and Museum. Visitors can walk the gorgeous grounds, and enter into the home that is decorated with original furniture and many important mementos from Ms. Keller's dedication to the world's blind and deaf-blind populations. Another notable resident to come from the region is The Father of the Blues, WC Handy. He was born in Florence in 1873 and today his birthplace, a simple wood cabin, stands as the WC Handy Birthplace and Museum. Inside, you'll have a chance to explore a large collection of his personal memorabilia and artifacts and the first piano graced with his talent for the blues.
Muscle Shoals sits just across the Tennessee River from Florence, and many are surprised to learn that this small Alabama town has a big place in the music world. Two studios in Muscle Shoals, FAME Studios and Muscle Shoals Sound Studio, were the recording sites of many hit songs from the 1960s to today, hosting countless impressive artists including Aretha Franklin, Otis Redding, Bob Dylan, Paul Simon, the Rolling Stones, Carrie Underwood, and many more. Both studios are still in operation in the city, and open to visitors for tours year around. This is an incredible way to get up close and personal with the music industry, and get a behind the scenes look at how so many iconic songs came to life.
After long days of putting in that extra effort on the field, everyone – coaches, athletes and chaperones – could use a well-deserved break where everyone can let loose and enjoy. Just off US-72 east of Florence is one of the area's favorite new attractions, Killen Time Mini Golf. This family friendly attraction features two 18-hole courses that offer plenty of fun and challenging obstacles, and an adjoining ice cream shop so everyone can indulge their sweet tooth. Next door is a haunted house run by the same owners, and it has been named one of the 10 scariest haunted houses in America. So, pay a visit to Arx Mortis, if you dare!
Planner Perspective
We've been coming to Florence, AL and Lake Pickwick since 2011 and look forward to many more tournaments here. McFarland Park, Pickwick and Wilson Lakes, the local history, the diverse places to eat, and of course the hospitality exhibited by everyone we encounter – all this supports our local events and collegiate anglers, thus making this our favorite destination every year. It takes more than a few sentences to be able to list all the reasons, but to sum it up Florence, Lake Pickwick, and the surrounding areas are the perfect backdrop for our Cabela's Bass Fishing Championship!
Association of Collegiate Anglers: Wade Middleton (Director)
We travel all over the country putting on events at multiple cities and venues. There are numerous tasks and requirements for each host at these events. Some hosts are better than others. When we have an event planned for Florence, AL and Pickwick, we are confident that the event will run very smoothly. This is mainly in part because of Florence Lauderdale Tourism and Suzie Shoemaker. From paperwork to facility securing, street blocking, emergency service coordination, paperwork, lodging, etc. – it is all facilitated by them in a timely manner and there are never any issues. Suzie makes our experience great, which in turn makes our anglers happy. The 266-boat field of college anglers from 75 institutions across the country who fished last April, had an excellent time while in Florence, and it starts with the local host group. It doesn't hurt that the fishing is world class, as well. Add all of that together and it makes for one of our most desired locations to bring an event. We thank you for that."
Bassmaster: Hank Weldon (Senior Manager)
How to Get to Florence
By car: Florence is conveniently located along US-72, a major thoroughfare in northern Alabama that links Florence to Huntsville (1.5 hours to the east) and Memphis (2.5 hours to the west). Nashville is just over two hours to the north along I-65, which is easily accessible from Florence using TN-11.
By plane: For those traveling from further afield, getting into the region is easy, with Huntsville International Airport just an hour to the east. This airport offers direct flights to and from major airports in Atlanta, Charlotte, Chicago, Dallas, Denver, Detroit, Houston, Orlando, and Washington D.C., and rental car services are available on site so that you can hit the ground running when you arrive.
By bus: Florence is served by national bus carrier Greyhound, with a station located just outside the main city center. Greyhound serves over 4,000 destinations in North America, making it a trusted choice for those looking to sit back and enjoy the ride.
Contact Information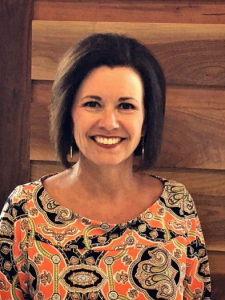 Company Name: Florence Lauderdale CVB
Sports Sales Manager: Suzie Shoemaker
Title: Manager Sport & Group Sales
Telephone: 256-740-4141