Brimming with activity, hosting a tournament merely scratches the surface on Long Island's availability and potential.
Much more than just an average suburb of New York, Long Island's 118 miles feature the unique topography of the region. Sparkling beaches and powder-fine sands dot the South Shore; history and architecture collide on the North Shore; wineries, vineyards and farms form the North Fork and South Fork, from Montauk to Huntington to The Hamptons.
Notable Recent/Upcoming Events
PGA Championships-May 13-19, 2019 Bethpage Black Course
World Surf League- September 6-10, 2019 Long Beach, NY
2024 Ryder Cup-Bethpage Black Course
CVB/Sports Commissions Services Offered
Volunteer Staff
PR/Media Assistance
Signage
Site Visits
Transportation Assistance (Ask)
Lodging Services
Grant Programs (Ask)
Welcome Bags/Gifts (Ask)
Itinerary Development (Ask)
Event Planning Assistance
Click on tab to see more information about a specific facility
Nassau County Aquatic Center
This 80,000-square-foot center includes a "stretch" 50-meter pool that's 68 meters long with three moveable bulkheads. The center is widely recognized as one of the finest swimming facilities in the U.S. Additionally, there is a diving well with a 10-meter competition diving tower and three-meter spring boards. The pool set up varies day to day, ranging from 50-meter, 25-yard, to 25-meter lap lanes and regularly hosts major swimming and diving competitions as well as local high school events and swim clubs such as the 2019 Summer Fun Invite that took place June 8-9. The Nassau County Aquatic Center is also equipped with a shallow section for recreational/free swimming and a health club with exercise equipment overlooking the pool.
Sports: Swimming
Bethpage State Park Golf Courses
One of the five featured 18-hole regulation golf courses at Bethpage State Park is the world-renowned Black Course. This course was home to the 2002 and 2009 U.S. Open and the 2012 and 2016 Barclays. Bethpage hosted the PGA Championships in 2019 and will be hosting the 2024 Ryder Cup. The park also features a restaurant and catering facilities, a golf pro shop, driving range, tennis courts, grills, nature trails for biking and hiking, playgrounds, pavilions, and picnic tables.
Sports: Golf, tennis
St. Joseph's College
Home to the Long Island Golden Eagles, St. Joseph's College features many state-of-the-art facilities, including the 48,250-square-foot Danzi Athletic Center. This center is equipped with a 25-yard heated swimming pool, a strength training room, aerobic/dance room, basketball courts, volleyball courts, and an elevated one-twelfth of a mile track.
The college's 24.8-acre Outdoor Field Complex, home of the Danzi Stadium, holds up to 1,500 spectators around the 400-meter all-weather track. The track is equipped with six turn lanes, long jump and pole vault areas and a synthetic turf field for soccer and lacrosse.
The Gregg Alfano Field is home to St. Joseph's baseball team and includes a synthetic turf infield, a clay pitcher's mound, a natural grass outfield reaching 403 feet, and a bleacher capacity of 300 spectators. The softball stadium has a clay infield, a grass outfield reaching to 210 feet and seating for up to 400 spectators. Recently, the college added six new tennis courts with a DecoTurf surface.
Sports: Swimming, basketball, volleyball, track & field, soccer, tennis, lacrosse, softball, baseball
Mitchel Athletic Complex
This 49-acre complex hosts a variety of local high school and collegiate athletic events, as well as local sports leagues. The complex is equipped with a nine-lane track, a new synthetic field for football, soccer, and lacrosse, four softball fields and two baseball fields. Upcoming tournaments include the 2020 and 2021 NJCAA Lacrosse National Championships.
Sports: Track & field, soccer, football, lacrosse, softball, baseball
Stony Brook University
Stony Brook University is home to various state-of-the-art facilities. The Joe Nathan Baseball Field has a 25-foot scoreboard, seating for 1,000 and field turf made from artificial surface sand and rubber granules with subsurface drainage. The same turf is used at the Kenneth P. Lavelle Stadium, which house Stony Brook's football, soccer, and lacrosse teams. Seating is available for 12,300, while the stadium features six luxury suites, a spacious press box, television and radio booths, a coach's office and men's and women's locker rooms.
The Island Federal Credit Union Arena, home of the men and women's basketball teams, features modern arena video technology, videoboards, four luxury suites, a VIP lounge, new concessions and restrooms, and a 4,000-spectator capacity.
The Pritchard Gymnasium is a 20,000-square-foot multipurpose arena with three regulation sized basketball courts, drop down batting tunnels, and 1,700 seats.
Stony Brook features 12 total tennis courts, six of which are new DecoTurf courts with a capacity for 500 viewers, a pool for the women's swimming and diving team, and a $3 million state-of-the-art outdoor track and field facility. This eight-lane track is made of full-pour Mondo polyurethane surface and is accompanied by long/triple jump pits, a throwing area, high jump area, and a pole vault area.
Sports: Swimming, track & field, baseball, football, soccer, lacrosse, softball, basketball, volleyball
What is There to Do in Long Island, NY?
With the stress of preparing for an out of town tournament you might find yourself forgetting something. Visit one of the two Tanger Outlet Centers, located in Deer Park and Riverhead, to get great savings on merchandise from designer and name-brands directly from the manufacture. Some brands include Polo Ralph Lauren, Nike, Banana Republic, and many more. After an afternoon at the mall, get a group together and head to Pole Position Raceway. This indoor, quarter-mile race track features electric go-karts, allowing you to approach speeds as fast as 45 mph, creating an exciting environment to get your blood pumping and your adrenaline racing.
Spend an entire day at Splish Splash, Long Island's 96 acres of fun and voted one of the "Best Water Parks in America" by the Travel Channel. With everything from wave pools and rivers to rides, there is something for relaxing and thrills. Additionally, there are four kiddie areas and plenty of food options, making Splish Splash the largest waterpark in the Tri-State area.
If swimming isn't your thing, visit The Adventure Park and challenge yourself on one of the 10 zipline courses that present more than 140 unique challenges. The park will provide a harness and equipment along with a safety demonstration before sending you on your way. For kids aged 7 and up, this park helps develops skills, endurance, and confidence while tackling the chosen course. Finally, end your day at the Long Island Aquarium, featuring one of the largest all-living coral reefs displayed in this hemisphere, sea lion shows available year-round, and a 120,000-gallon shark tank. This aquarium presents more than 100 exhibits and offers the chance to snorkel with tropical fish from around the world and dive into the Lost City of Atlantis Shark Exhibit.
Planner Perspective
This year we celebrate the fifth year of the Divas Half Marathon & 5K on Long Island. This event is very special to us, not just because of all the relationships we have established there and the great county and CVB that we have had the pleasure of working with. The residents, the county and the CVB have been a true pleasure to work with and has always been there supporting us …That is why Long Island holds such a wonderful place in our hearts.
– Robert Pozo, Diva Half Marathon
How to get to Long Island, NY?
By Car:A major network of interstates makes Long Island accessible by car from the west, north and south. Interstate 495 goes from New York City all the way through the heart of the island to the eastern side. Travelers coming from New England and along the Eastern Seaboard from the south can take I-95 into the city and make their way to Long Island from there. From the west several other interstates come into the area, including I-80, I-78 and I-84.
By Air:MacArthur Airport, in the center of Long Island, is served by Southwest Airlines. It's a short drive east or west to the major cities of Long Island. Travelers can also fly into both major New York City airports, LaGuardia and Kennedy. In New Jersey flyers can come into Teterboro and Newark airports.
Contact Information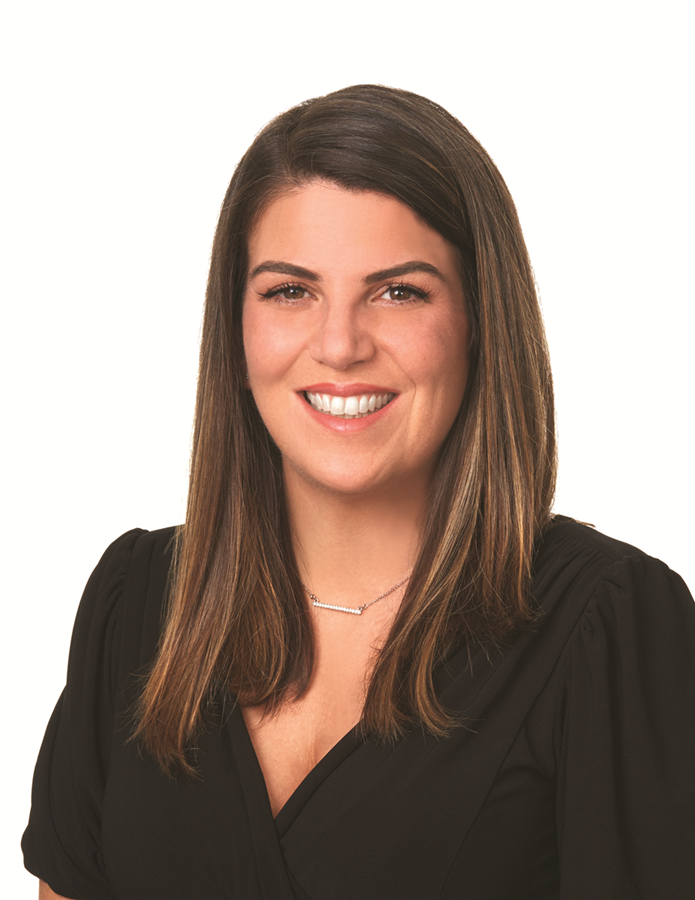 Company Name: Discover Long Island
Sports Sales Manager: Jennifer Rothman
Title: International, Domestic & Sports Sales Manager
Telephone: 631-951-3900
Email: jrothman@discoverlongisland.com
Website: www.discoverlongisland.com/sports