WITH AN ABUNDANCE OF SPORTS VENUES AND ATTRACTIONS, THE HERITAGE CORRIDOR IN ILLINOIS IS THE DREAM DESTINATION FOR SPORTS PLANNERS, WHO WILL FIND ORGANIZING AN ATHLETIC TRIP TO THE AREA TROUBLE-FREE
Any sports planner can become easily overwhelmed with all the organizing and scheduling required to arrange an enjoyable athletic excursion. What will players do in the down time with their families? Where can the team stay? Though several other questions may come to mind for a sports planner, luckily the finest athletic venues and entertainment options in Heritage Corridor will have teams covered.
Located along the historic Illinois and Michigan Canal along Route 66, Heritage Corridor spans from suburban Chicago to Starved Rock State Park, and stretches across vast fields and stadiums for sports and leisure. Heritage Corridor offers it all, from cozy bed and breakfasts to deluxe hotels, and from tours of historic movie sites to outdoor nature and water adventures. You'll have the chance to share a delicious meal with players and their families at one of many eateries, and then go out and explore the many museums, parks and landmarks in Heritage Corridor. Most importantly, you'll find booking sports facilities for practices, games and tournaments hassle-free. Find premier stadiums, centers, fields and complexes that will ensure players' comfort and safety, and will maximize the sporting experience of the fans. Don't miss the opportunity to travel to Heritage Corridor for your upcoming sporting event.
CVB/Sports Commissions Services Offered
Volunteer Staff
PR/Media Assistance
Signage
Site Visits
Transportation Assistance
Mobile Apps
Lodging Services
Grant Programs
Welcome Bags/Gifts
Itinerary Development
Event Planning Assistance
Click on tab to see more information about a specific facility
Brent Hassert Park
Brent Hassert Park offers 77 acres of open space, including a soccer field, playground, picnic area, trails and splash pad for athletes and their families to enjoy. The park is easily accessible and offers several amenities, such as bathrooms, parking, drinking fountains, a spray park and rubberized surfaces. All Hassert Park Field use is by permit only, which can be acquired at the Lockport Township Park District Administrative Offices, 1911 S. Lawrence Ave., Lockport, IL 60441. Whether you're looking for a practice field or a championship venue, this top-notch park is your go-to place.
Sports: Baseball, softball, soccer, outdoor sports
Romeoville Athletic & Event Center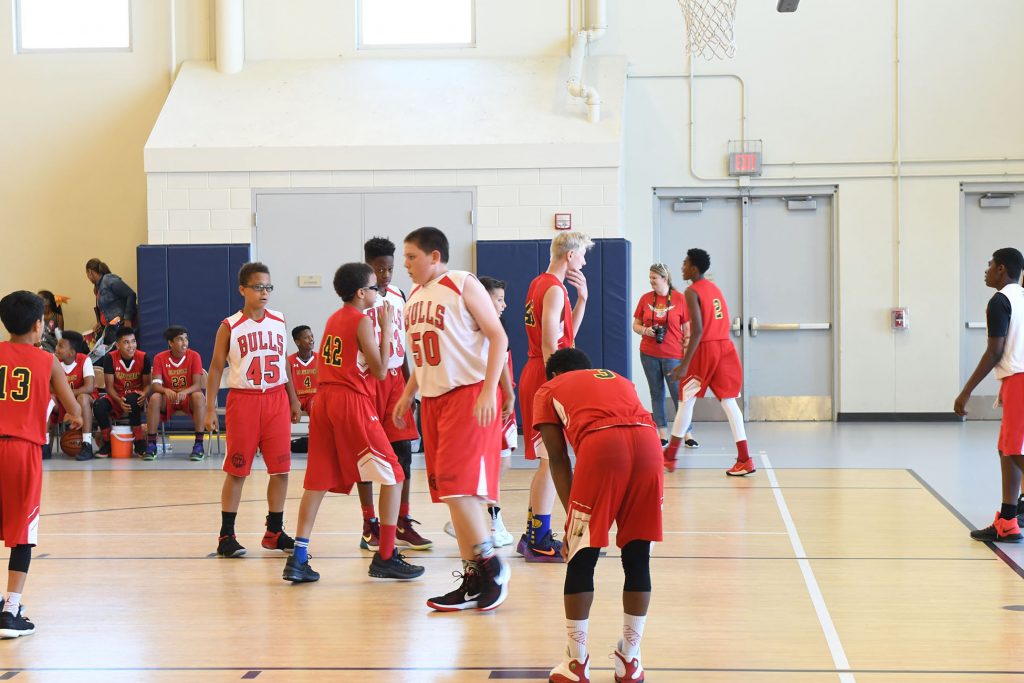 This top-tier, 76,000 square-foot facility is equipped with turf fields, diamonds and courts that are perfect for your next indoor sporting event. Romeoville Athletic & Event Center is ideal for large athletic games, and also offers spacious meeting rooms, expo space and party rooms. This award-winning complex is climate-controlled, and is furnished with concessions, Wi-Fi, parking and more than enough space for spectators. Excellent for practices and long days of tournaments, don't miss your chance to host a grand sporting event at this location. Whether you're recovering from an injury in rehab or competing on a high level of sports, Romeoville Athletic & Event Center will supply you with the resources and space to reach your goals. If you're looking for a venue for a celebratory party after the game, a meeting space to discuss game strategies or just a quiet space away from the festivities, this first-rate center has it all.
Sports: Basketball, volleyball, football, lacrosse, baseball, softball, soccer
Harlow Lockwood Softball Fields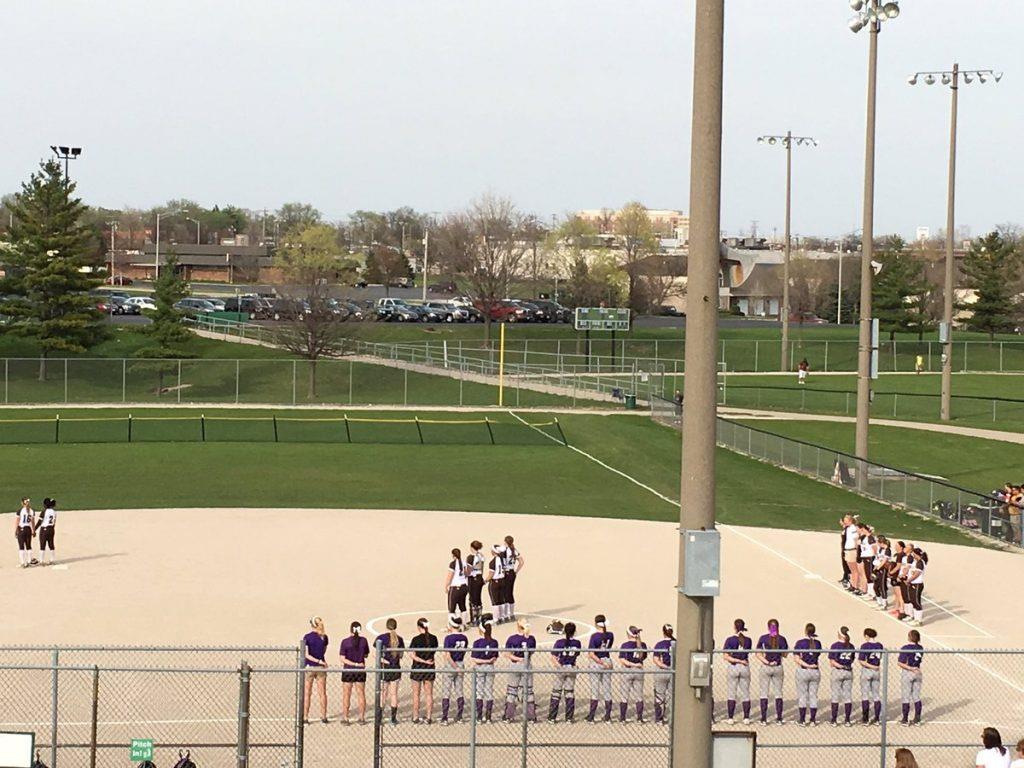 Are you worried about finding a complex that can host tournament-style ball games simultaneously? Harlow Lockwood Softball Fields will be sure to assuage any concerns you may have, as the venue includes six outdoor fields, parking surrounding the fields, a playground and a concession area with patio seating. Each softball field also features an individual scorer's box and electronic scoreboard. The softball complex even has six soccer fields and play equipment for young spectators. Throughout the year, this hotspot for baseball and softball hosts the annual City Softball Tournament as well as several other softball tournaments in the fall, spring and summer.
Sports: Softball, baseball, soccer
Dellwood Disc Golf
Situated in Lockport, this first-rate disc golf course is part of the Canyons Disc Golf Course, and has several holes throughout the charming Dellwood Park. Every hole on the 27-basket course is unique in that they incorporate mesmerizing natural environments, such as winding rivers, rocky terrain and gorgeous bridges as backdrops. The course includes three areas for varying skill levels – red, white and blue – so that disc golf players of all competencies can enjoy the game. Dellwood Disc Golf also features 18 concrete tee pads (white course), six water areas and a practice sector. Disc golfers will find this course challenging yet enjoyable for everyone – from the most seasoned professionals to those just trying their hand at this game of precision and accuracy.
Sports: Disc golf
Joliet Route 66 Stadium
Home of the Joliet Slammers, this world-class baseball stadium was built in 2002 and seats up to 6,016 spectators. Originally called Silver Cross Field, the City of Joliet announced in November 2017 their plan for the stadium under its current name to commemorate the historic Route 66, a highway that has motivated several pop-culture trends. The spacious stadium has a main level and a second level with suites, as well as a general admission grass area for guests to bring blankets and enjoy the game. In March 2018, new turf was installed to enhance the sporting experience and host more events. There is free parking surrounding the stadium, and two Metra commuter lines are right outside the stadium, making parking and getting there stress-free.
Sports: Baseball and softball
McCook Athletic & Exposition Center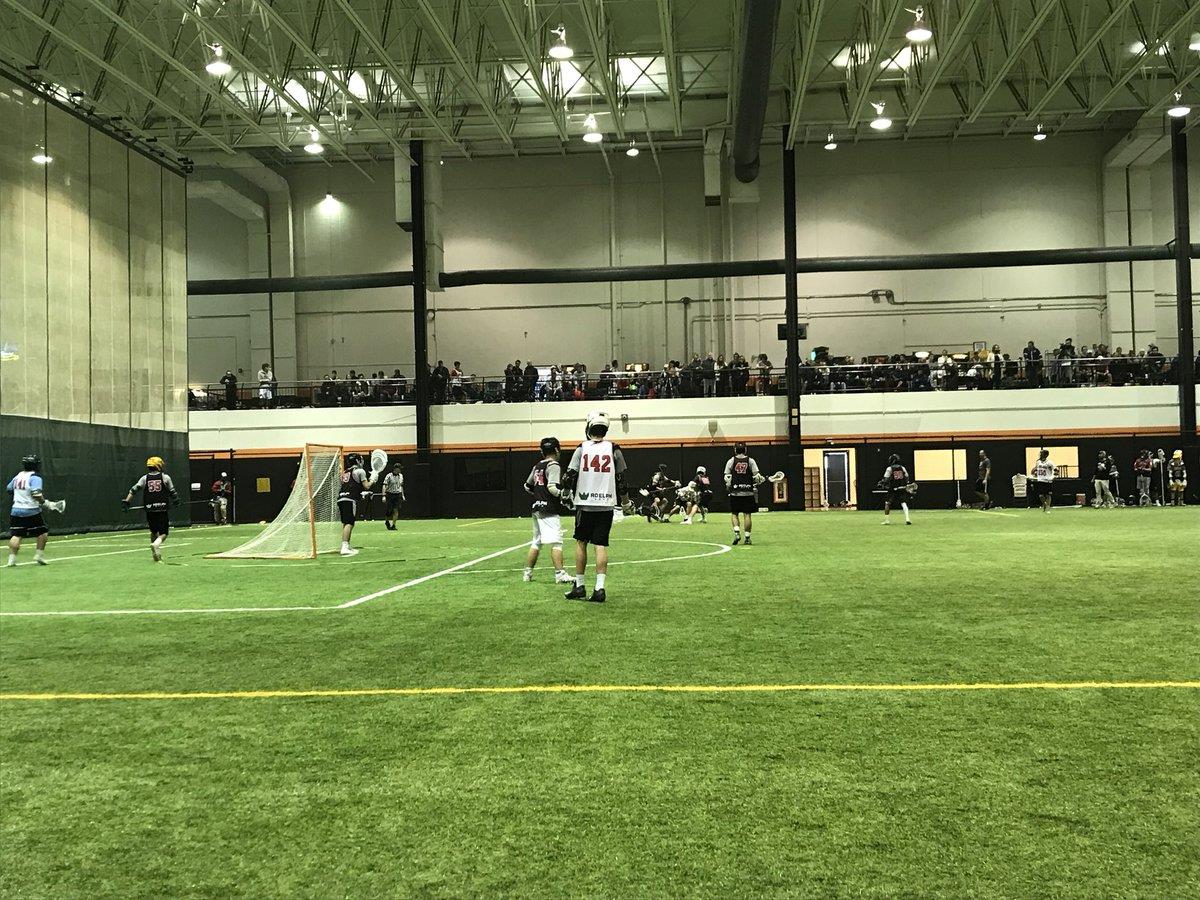 More commonly known as the MAX, this state-of-the-art sports center serves as a multi-purpose venue for several sports, and incorporates 150,000 square feet of athletic and recreational space. Since its opening in 2006, the sports complex highlights a full-sized field under the protection of a 40-foot high clear-span roof. The versatile center also spotlights 80,000 square feet of turf and 25,000 square feet of hard court space, including two full-sized basketball courts, a full-sized private wood-court gym and an elevated private deck court. Other amenities include a baseball and softball academy, restaurant space, three locker rooms and easily accessible parking. Hosting an event or renting an entire space for your next athletic event comes effortlessly at the McCook Athletic & Exposition Center.
Sports: Baseball, softball, basketball, volleyball, soccer, football, indoor sports
Canlan Ice Center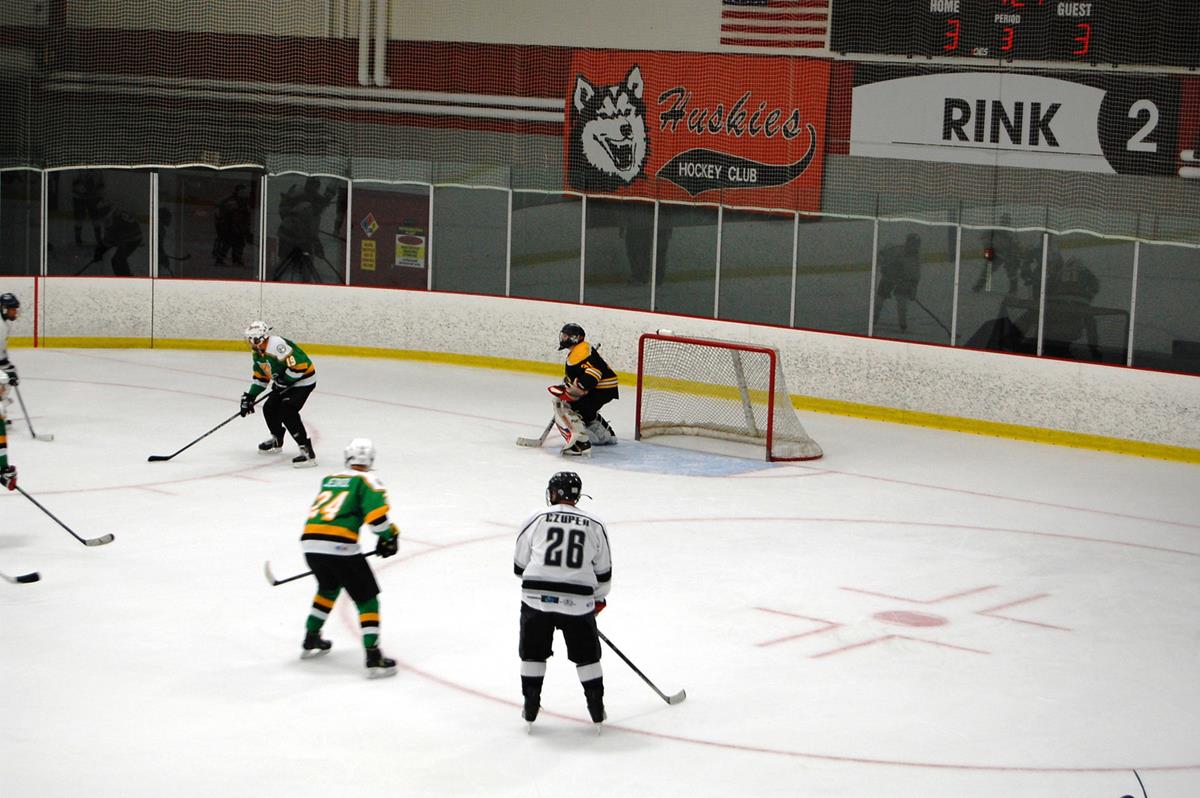 The top-quality Caplan Ice Center in Romeoville is a multi-sports complex that can be converted from an ice arena into and indoor soccer or football arena. The center provides three regulation-size hockey rinks with seating for spectators, and since 2013, it has been the home of the Kane County Dawgs of the Continental Indoor Football League. The deluxe ice rink is just 45 minutes from downtown Chicago off I-55, and is available to host competitions, birthday parties, special events and sporting development programs and leagues. Free Wi-Fi and parking are accessible on the premises. Gather athletes and families and book your next match or large gathering here.
Sports: Hockey, figure skating, indoor soccer, indoor football
Things to do in Heritage Corridor
When your team isn't busy with late-night practices and game days, take the chance to explore the Heritage Corridor region, which promises fun attractions, gourmet dining options, comfortable accommodations and so much more.
Start your trip off at Starved Rock State Park, a breathtaking wilderness area right along the banks of the Illinois River. Enjoy majestic waterfalls, fishing, 13 miles of trails and the natural beauty of the outdoors. Continue your nature excursions at the rustic Grizzly Jack's Grand Bear Resort and Waterpark, where you'll be able to find a grand family getaway equipped with comfortable cabins, several villas to kick back and relax and an indoor park with winding water slides. Keep going with your water adventures at Illinois' largest waterpark, Raging Waves Waterpark, where you can take a splash at several attractions, such as the Great Barrier Reef, Kookaburra Kreek and Tasmanian Twisters. If you'd like to keep up the theme of the trip and visit a sports event, a Joliet Slammers baseball game would be the ultimate choice for you. The Joliet Slammers, whose home games are played at Joliet Route 66 Stadium, are a professional baseball team that compete in the independent Frontier League. Round off your trip with a tour of the Old Joliet Prison, which was built in 1858, in operation until 2002, and most famous for being featured in the film The Blues Brothers and the show Prison Break.
Our Commitment
In the Heritage Corridor, you'll fine one-of-a-kind sports experience. Premium venues, team friendly dining, comfortable lodging and guidance from us at the Heritage Corridor Convention & Visitors Bureau. With out successful partnerships, we'll ensure your even is a success from start to finish.
Heritage Corridor CVB: Will Sasaki
How to Get to Heritage Corridor
By Car: Along the Illinois and Michigan Canal, Route 66 serves as an entrance into Heritage Corridor, where you can experience several flea markets, historical landmarks and other picturesque stops. Heritage Corridor is also accessible via I-55 and IL-53.
By Air: Chicago Midway International Airport is approximately 50 minutes away from Heritage Corridor, and services five airlines, including Delta and Southwest. Chicago O'Hare International Airport is roughly 50 minutes away, and service airlines such as American Airlines, Delta and United.
Contact Information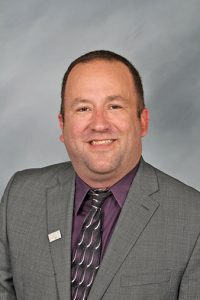 Company Name: Heritage Corridor CVB
Sports Sales Manager: Dan Mulka
Title: Tourism Coordinator
Telephone: 815-216-9960