Sports planners have an ever-growing list of destinations to choose from when it comes to planning an event. All regions of the country, cities big and small, have seized the opportunity to grow their sports scenes and develop a culture dedicated to athletics. In the south, this culture is growing quickly, and many destinations are springing up that you may quickly find make it to the top of your potential host list. One standout in the sports world is Mobile, Alabama. Located off the shimmering waters of the Gulf of Mexico, this dynamic town has become somewhat of a haven for regional sports and offers some of the best venues in the state. And with an experienced and dedicated team of staff at the Mobile Bay Convention & Visitors Bureau on hand to assist in event planning, you can be sure any event in Mobile will be one for the record books.
Notable Recent/Upcoming Events
Senior Bowl at Ladd Peeble Stadium
United State Tennis Association Tournaments at Mobile Tennis Center
Spartan Race throughout Mobile County
USA Volleyball Gulf Coast Regional Championship at Mobile Convention Center
Alabama Deep Sea Fishing Rodeo in Dauphin Isle
CVB/Sports Commissions Services Offered
Volunteer Staff
PR/Media Assistance
Signage
Site Visits
Transportation Assistance
Mobile Apps
Lodging Services
Grant Programs
Welcome Bags/Gifts
Itinerary Development
Event Planning Assistance
Click on tab to see more information about a specific facility
Arthur Outlaw Mobile Convention Center
The gorgeous Mobile Civic Center stands out in the heart of the city's downtown, and could be the site of your next sports event. This state-of-the-art waterfront facility makes the most of its location and is a great way to wow both spectators and athletes – whether they are locals or from out of town. The entire facility is 317,000 sq. ft., making it perfect for sporting events that need that extra space. Countless configurations are available, making this one of the most versatile venues in Mobile. The center recently hosted the USA Volleyball Gulf Coast Regional Championship and is busy throughout the year with a unique list of events.
Sports: Volleyball, dance, cheer, multi-purpose
Mobile Civic Center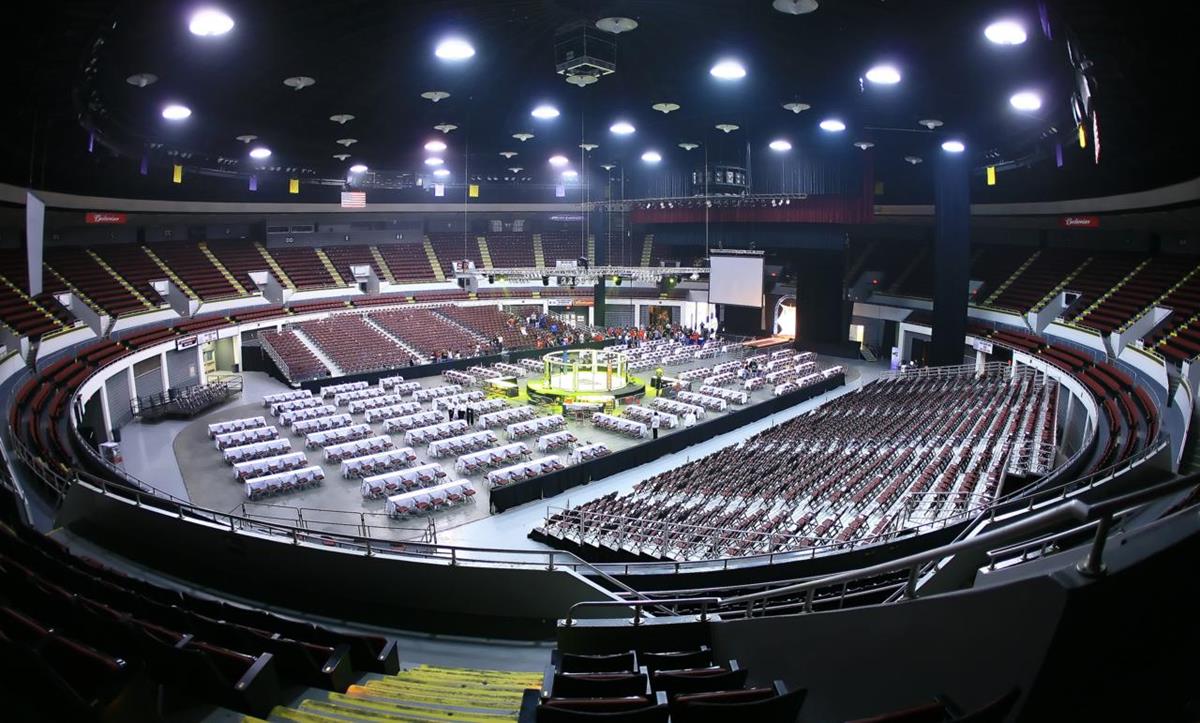 A variety of arena settings are available to choose from in Mobile, and a standout among them is the Mobile Civic Center. With seating for over 8,000 for basketball and hockey games, this is a spacious and professional venue that is perfect for games and tournament play of all kinds. The event space itself covers 80,000 sq. ft. and features eight concession stands, three locker rooms, catering services, a state-of-the-art sound system, and press box. All of these amenities make for a high-quality venue that will be sure to wow athletes and fans alike. The largest venue of the Mobile Civic Center is the arena, which can seat 10,112.
Sports: Basketball, hockey, volleyball, wrestling, multi-purpose
Ladd Peebles Stadium
Football is arguably at home in the south, where fans are dedicated and fall weekends are spent cheering for the home team. In Mobile, Ladd Peebles Stadium offers a top-notch facility available to sports planners looking to bring a football event to the area. Celebrating its 70th year in operation, the stadium continues to host major events including the Reese's Senior Bowl, the Dollar General Bowl, and games for the University of South Alabama Jaguars. Seating capacity inside the stadium is around 33,500, and there is ample parking surrounding the entire venue – perfect for pre-game tailgating.
Sports: Football
The Mitchell Center at University of Southern Alabama
Thanks to a thriving university community in Mobile on the University of South Alabama campus, sports planners have access to many of the campus facilities, including the Mitchell Center. This 10,041-seat multi-purpose is home to the university's basketball team and has hosted numerous tournaments and even an NBA game between New Orleans and Miami. Whether you're planning an event large or small, this venue is designed with sports planners in mind and is a gorgeous facility that will impress athletes and fans alike.
Sports: Basketball
Magnolia Grove Golf Club
Mobile is truly a golf lover's dream. There are more than 25 courses in the surrounding region, offering a challenge to amateurs and professionals alike, and Magnolia Grove Golf Club is truly a standout among the many stunning courses in the region. It is one of 11 sites along Alabama's famous Robert Trent Jones Golf Trail, a selection of championship caliber courses throughout the state. Comprised of three courses – the Crossings, the Falls, and the Short Course – MGGC stuns players with its gorgeous setting among towering trees, clear lakes and creeks, and marshes that offer a glimpse of local wildlife. MGGC has received excellent distinctions over the years. Golf Digest named the Short Course the best par-3 course in America and Golf World Magazine's readers voted MGGC as one of the "Top 50 Public Courses". Your next event could take place on these nationally-recognized links.
Sports: Golf
Mobile Tennis Center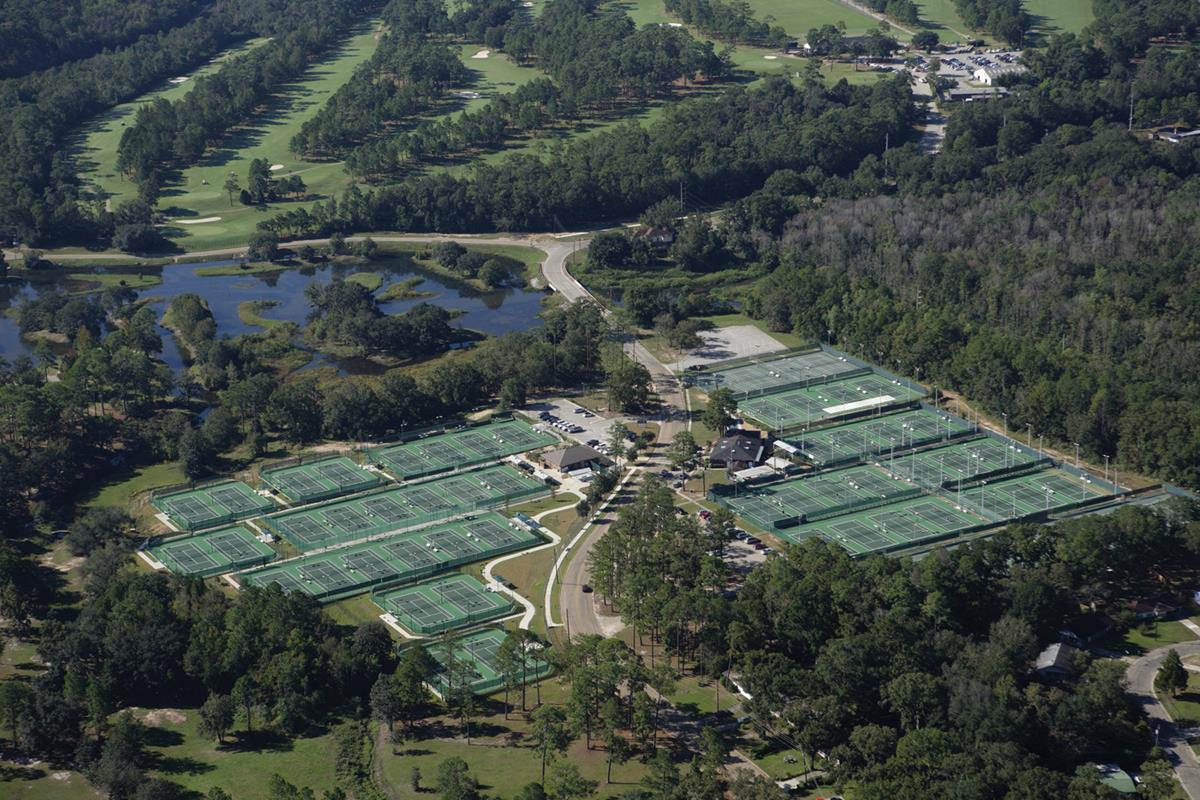 One word that many people would use to describe the Mobile Tennis Center? Impressive. That may even be an understatement, as this tennis complex is in fact one of the largest public tennis facilities in the world. It features more than 50 outdoor, lighted courts, a pro shop, and professionals on site who are available for clinics and other events. The center has hosted numerous USTA tournaments and is in use year around for a variety of events from camps and clinics to tournaments and championship play.
Sports: Tennis
Medal of Honor Park
Medal of Honor Park is one of those timeless community parks. A place where families and friends spend many a weekend morning cheering on soccer or little league games, or evenings practicing for the next big game. The park offers facilities for baseball, football, soccer, softball, and tennis, as well as a splash pad for the kids and a great playground that is built to resemble downtown Mobile.
Sports: Baseball, football, soccer, softball, tennis
Things to do in Mobile
Sports planners know the importance of choosing a location that is versatile – one that offers state-of-the-art facilities for athletes but one that also offers plenty to do off the field and a chance to experience a new location that will result in memories to last a lifetime. In Mobile, you'll find a dynamic community where colorful festivals, regional entertainment, tasty local cuisine, and enchanting history are part of everyday life and waiting to surprise you at every turn.
Situated on Mobile Bay, it's no secret the city has an important history connected to these waters. What better way to learn more than to step on board a real battleship? At USS Alabama Battleship Memorial Park visitors can explore the USS Drum, a sub which sank 15 enemy ships during WWII; step inside the "Mighty A," the USS Alabama; and walk among the impressive collection of artillery and tanks on site. A great experience for kids and adults alike. Just across the bridge you can continue your exploration among more than 90 interactive exhibits at the GulfQuest National Maritime Museum of the Gulf of Mexico. Take the helm in a pilot simulator just like those used to train professional boat pilots, board the Civil War submarine H.L. Hunley, and take in panoramic views of Mobile's waterfront from "The Bridge," plus much more.
The Gulf Coast is a part of the country unlike any other, so you can't pay a visit to Mobile without exploring the great outdoors and the unique ecosystems of the region. What better way to get outside than to book a tour that takes you across land and water. GulfCoast Ducks promises you a hilarious yet informative tour on one of their fleet of duck boats with a knowledgeable guide who will share stories about the USS Alabama, the Port of Mobile, and more. For another close look at the surrounding waters of Mobile Bay, head to the 5 Rivers Delta Resource Center, where your group can enjoy boat tours, kayak rentals, plenty of trails and picnic areas in a gorgeous setting, and a learning center set in an incredible waterside facility.
Did you know that Mobile is the birthplace of America's original Mardi Gras? In 1703, as a way to boost morale after the Civil War, Joe Cain led a parade through the streets of Mobile that later became a tradition that is still celebrated to this day with parades, balls, festivals, and activities for all ages! Learn more about the history and traditions surrounding this merry festival at the Mobile Carnival Museum, a historic home filled with royal crowns, stunning costumes and robes, regal scepters and other paraphernalia donated by families of monarchs and local organizations. All on display for your enjoyment. Of course, if you are planning an event in Mobile between mid-February and early March, you can check out the real thing. Mardi Gras in Mobile is a family-friendly event that is sure to wow you with its colorful décor, energetic parades, and events that really showcase the personality of the Mobile community.
Planner Perspective
We had increased success from previous years in Mobile and look forward to coming back in 2019!
2DSports Youth Basketball Tournament: Cameron Moss
How to Get to Mobile
By car: I-10 and I-65 are the main highways that pass through Mobile, both of which help to make this city a hassle-free destination for drivers. Montgomery, Alabama is 2.5 hours northeast along I-65, and New Orleans is just 2 hours to the west along I-10. Other well-connected cities include Tallahassee, Baton Rouge, and a variety of Florida beach towns such as Pensacola and Panama City.
By plane: Mobile Regional Airport serves the area and is a great option for those looking to travel from outside the region, or simply to reduce travel time. Passengers have a choice of direct service to and from Atlanta, Charlotte, Dallas/Fort Worth, Houston, and Orlando – all major hubs that allow for additional connections across the country. Rental car services are also available on site at the airport.
Contact Information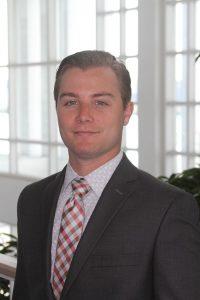 Company Name: Visit Mobile
Sports Sales Manager: Garrett Wagner
Title: Leisure Sales and Events Manager
Telephone: 251-348-0822