Visalia is located in the center of California, just 3 hours from Los Angeles, San Francisco or Sacramento at the base of the Sierra Nevada Mountains. Known as the Gateway to Sequoia & Kings Canyon National Parks,it is where some of the country's freshest fruits and veggies are grown. But this central California city doesn't just cultivate healthy produce; the area is filled with sports facilities geared to make your team's events a success while providing great family activities. It's easy to plan a tournament in Visalia, now home to the 2019 Cal Ripken World Series, because the city boasts numerous facilities that are a perfect fit for any sport. Planners will work with seasoned professionals who will match your tournament needs with contemporary facilities that feature outstanding amenities. In addition to sporting venues, planners can receive assistance booking rooms and transportation for your teams. And planners who want to take their event to the next level by planning a special event can partner with Visalia Convention and Visitors Bureau to organize a day that the entire team will remember. For outdoor family fun, visit the nearby National Parks, local farms and the many area golf courses and take in the gorgeous natural scenery, or stroll the downtown shops and restaurants and visit the children's museum. Visalia offers many reasons to book your next sporting event in this vibrant city and even more reasons to stay and visit.
Notable Recent/Upcoming Events
Region 1 USA Gymnastics at Visalia Convention Center (April 6-9, 2017)
Cal Ripken 60 World Series at Riverway Sports Park (July 2019)
California Interscholastic Federation Girls State Wrestling Championship (February 23-24, 2018)
Aloha Spirit Central Valley National Championship (January 25-28, 2018)
Visalia Senior Games (CSGA) (March 2018)
CVB/Sports Commissions Services Offered
Lodging Services
Site Visits
Itinerary Development
Visitors Services
Concierge Table
PR/ Media Assistance
Signage
Volunteer Staff
Transportation Assistance
Grant Programs
Click on tab to see more information about a specific facility
Recreation Park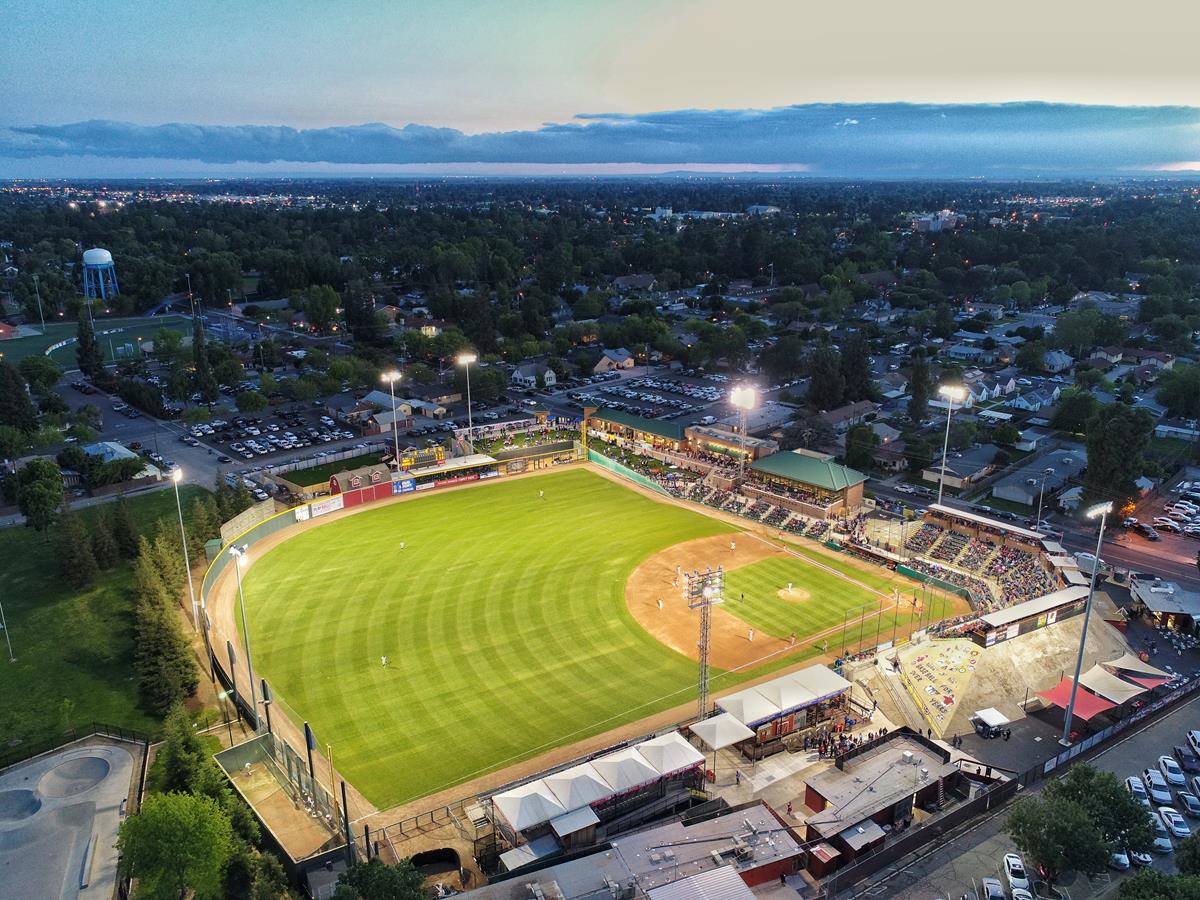 Home to the Visalia Rawhide, the Arizona Diamondback's AAA affiliate, Recreation Park has been a city landmark since its opening in 1946. The family-friendly ballpark offers an exceptional game day experience including the first row of the grandstand just 20 feet from Home Plate. It is equipped to the standards of a major league stadium with a capacity of 2,468, free on-site parking, and multiple concession stands.
Sports: Baseball, soccer, volleyball, basketball
Riverway Sports Park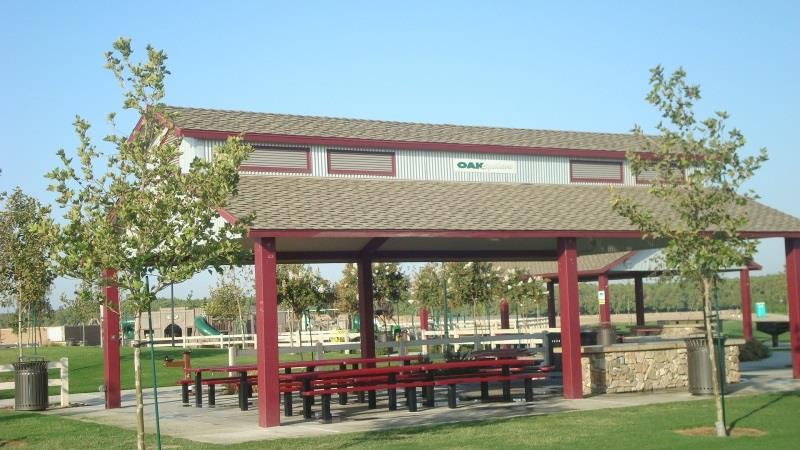 Between 10 soccer fields and four baseball diamonds, it's safe to say Riverway Sports Park is something of a sports haven. Its 83 acres include the CR Shannon Baseball Complex, Saputo Sports Field, playgrounds and an interactive water Splash Pad. For visitors' convenience, the park also provides restrooms, picnic areas, and ample parking.
Sports: Soccer, baseball
Visalia Convention Center
Quality of service is what sets the Visalia Convention Center apart from regular convention center facilities. It has recently served as the host site for Region 1 USA Gymnastics, CA Scholastic Federation Girls State Wrestling Championship and the Aloha Spirit Central Valley National Championship for this very reason. With amenities such as an attached Marriott hotel, free parking, concessions and catering options in addition to 114,000 square feet of flexible space, the convention center has everything event planners are looking for, all in one convenient location. It is situated only one block from downtown's Main Street, making it a fitting pick for out-of-town guests hoping to explore Visalia's quaint charm and allure during their stay.
Sports: Indoor, multi-purpose
Mineral King Bowl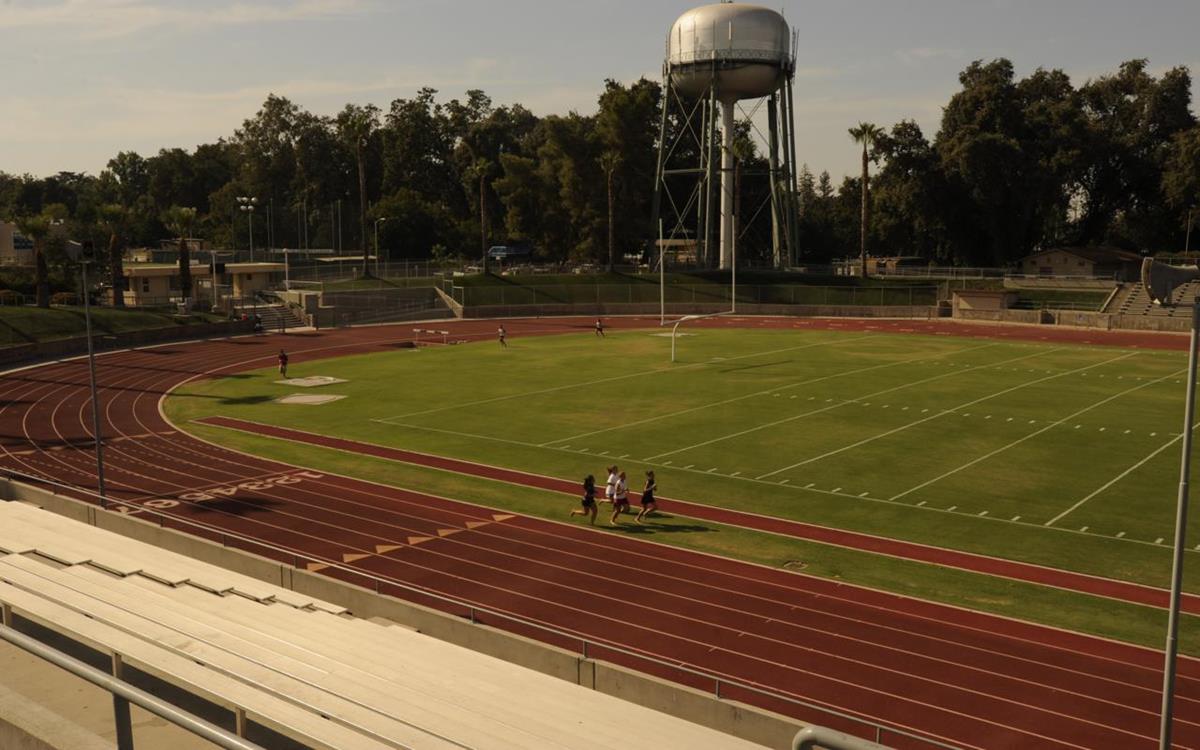 Give your team and fans the ultimate playing experience on an immaculate field, surrounded by friends and family cheering them on under the bright stadium lights. This and more are possible at Visalia's Mineral King Bowl. This stadium complex is located on the campus of Redwood High School and can host a wide range of sports and events.
Sports: Football, track and field, soccer, field hockey
Valley Oaks Golf Course
A gorgeous setting coupled with challenging courses kept in pristine condition is what wows golfers of every skill level about Valley Oaks Golf Course. With three classic 9-holes with a mixture of traditional and modern layouts to combine for different 18-hole courses, no two rounds have to be alike at this course. The site is proud to be a home to many native oak, eucalyptus and pine trees, and maintains its rye grass by over-seeding practices annually. The facility's practice area includes a grass tee driving range, practice bunkers, chipping greens and a 9,000-square-foot putting green. The golf course also has its own on-site restaurant, Iron Wood Grill, that serves breakfast and lunch dishes and can accommodate events of 10-200 people, perfect for a post-tournament reception or celebratory meal.
Sports: Golf
Mooney Grove Park
Once in danger of falling victim to deforestation, Mooney Grove Park is now a beloved public space that preserves a portion of the remnants of the valley oak forest native to the Visalia area. The park serves as a reminder of the town's past, featuring the county's museum, historical buildings and the End of the Trail statue on its grounds. After visiting these historic stops, park guests can also enjoy the playground and paddle boats, play disk golf or even go fishing before making their way to the baseball field to watch the ongoing game. With so many options all in one place, your team won't struggle to find exciting ways to pass the time.
Sports: Baseball
Plaza Park Recreation Site
Traveling for a sporting event and just couldn't bring yourself to leave your furry best friend at home? No worries, Plaza Park Recreation Site is not only a fitting sporting event complex for softball and tennis teams, but also has a dog-friendly "bark park". Pups aren't the only ones who can get exercise here however, as the park also offers a race track, bike path, pickleball courts, horseshoe courts and two playgrounds. And of course, your players will be working up a sweat themselves at one of the park's five softball fields or eight tennis courts. This site includes concessions, restrooms and ample parking to make your visit even better.
Sports: Softball, tennis
Things to do in Visalia
Embark on outdoor and indoor adventures when you're in Visalia. Explore Sequoia & Kings Canyon National Parks, just 40 minutes from Visalia which offers unrivaled natural scenery with towering giant sequoia trees, amazing vistas and deep canyons. Within the national parks are groves of age-old sequoias, rare wildlife, and woodlands that are perfect for hiking. Closer to the city, McKellar Family Farms offer tours of their citrus farms, so you can get an up-close look at how these juicy gems are brought from the farm to the table.
Imagine U Children's Museum provides young children interactive educational experiences through hands-on learning of the sciences, environmental conservation, and the arts. Here, kids stretch their imaginations and learn about modern technology. Visalia Adventure Park is another great option for family fun. You can zip around the race track on go-karts, play mini-golf, conquer the laser maze, and challenge yourself to arcade games. Head to Downtown and check out Visalia's vibrant Main Street shopping district. Get all you need and more at charming shops and art venues. Sprinkled among these stores are many restaurants and breweries.
Planner Perspective
Visalia Youth Baseball (VYB) is proud to be the host for the 2019 Cal Ripken Major 60 World Series. VYB also hosted the 2011 World Series and it was a huge success due to the community involvement. It was a pleasure working with the Visalia Convention & Visitors Bureau as they were extremely helpful in securing a host hotel for all of the teams and families, as well as working with VYB to use the Convention Center for the "Banquet of Champions". The Convention & Visitors Bureau went above and beyond to make sure that the 2011 World Series was a huge success. We are confident that the 2019 World Series will also be a great event for the City of Visalia and surrounding communities with the assistance of the Visalia Convention and Visitors Bureau.
Visalia Youth Baseball: Frank Durazo
The Visalia CVB and community have been phenomenal hosts, providing great accommodations and support for five years of the CIF State Girls Wrestling Championships.
California Interscholastic Federation: Roger Blake (Executive Director)
How to Get to Visalia
By car: Visalia is located in the center of California, easily reached via California State Routes 99 which runs north to south through the state and connects with Highway 198, intersecting just west of the town.
By air: If the place your team calls home is a bit farther away, traveling by airplane may be your most expedient option. Visalia is about an hour's drive from Fresno Yosemite International Airport and offers V-Line Shuttle Service express options connecting to our downtown transit center.
Contact Information

Company Name: Visalia Convention & Visitors Bureau
Sports Sales Manager: Nellie Freeborn
Title: Convention Sales Manager
Telephone: 559-334-0141