Florida is a top spot for the sport of Pickleball with the courts to prove it
The sport of pickleball has gained tremendous popularity in the last few years, and with ideal warm weather year-round, Florida has always attracted snowbirds and retirees. Invented in 1965, pickleball originally was played mostly by retirees, providing them with a way to get exercise without straining their body too much on the 20 by 44-foot courts.Florida has become a paragon for the pickleball community, extending its reach from retirees down to kids of all ages, thanks to its sunny disposition and natural splendor.Here are some of the best pickleball courts in Florida for your next tournament.
East Naples Community Park in Naples, Florida
The Naples Pickleball Center of East Naples Community Park is a top destination for pickleball. Consisting of 80 courts in total, this facility is home to a world class pickleball event, the U.S. Open Pickleball Championships. Pulling 2,000 players from 47 states and 20 countries, this facility remains the pickleball capital of the world. The high visibility of the Zing Zang Championship Court makes it an ideal spot for the most important matches in a tournament to be played at.
The Naples Pickleball Center offers open play, clinics, and private and semi-private lessons. Yearly memberships are available or you can pay to play for a day. You can also take advantage of the free to play weekends and free to play Monday through Friday, 12 p.m. to 5 p.m. The Naples Pickleball Center also includes an on-site pro shop for equipment and apparel.
Wiregrass Multi-Sports Complex — Wesley Chapel, Pasco County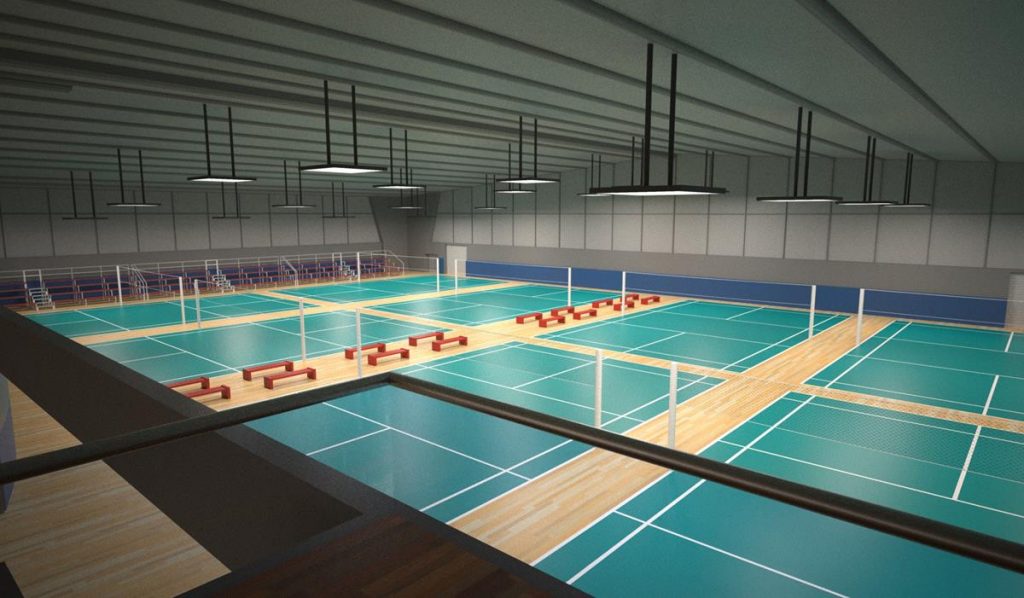 This 98,000 square foot complex accommodates a wide range of indoor sports and recreational activities, playing host to local, regional, and national competitions. It includes 16 pickleball courts as well as a fitness center, sports therapy center and is adjacent to a hotel, so a trip to Wiregrass in Wesley Chapel gives players and fans all they need and more for a weekend of pickleball fun.
Wiregrass Ranch Sports Campus is truly state-of-the-art, including eight basketball courts, 16 volleyball courts, two indoor soccer surfaces, two indoor lacrosse surfaces, 56 fencing strips, 12 martial arts and wrestling mats, two cheer competition areas, one cheer studio and four futsal courts.
Sundial Beach Resort & Spa Pickle Ball Courts in Florida
Located on Sanibel Island of the state's southwest Gulf Coast, the pickleball courts are lined with the island's famous beaches, offering panoramic waterfront views of the Gulf of Mexico. Sundial Beach Resort & Spa features 12 plex-cushion pickleball courts with stadium seating, accessible to resort guests and the public throughout the year.
Featured events include the Dial it Up camps, which are three days of pickleball lessons taught by 5.0 pros, along with incredible accommodations including resort vouchers and amenity access as well as a breakfast buffet. Another featured event is Sundial's Dial it Up Pickleball Festival, which provides a fun, social experience in addition to pickleball play. The facility also offers lessons and camps for people of all ages and skill levels, so if you're looking to improve your skills, the resort has a teaching staff of USPTA Elite Pro and IPTPA certified instructors.
Orlando, Orange County Pickle Ball Courts at ClearOne Sports Centre 
Located just minutes from downtown Orlando, ClearOne Sports Centre opened in 2012 and was the first in the city to hold a pickleball tournament. The 27,000 square foot facility was made specifically for badminton, pickleball, and table tennis. Featuring 13 indoor pickleball courts, the goal of this complex is to offer the best playing experience possible.
They offer beginner classes, private lessons and drop in lessons for various playing levels. The pickleball courts can also be rented out for private play. The ClearOne Sports Centre also hosts a variety of tournaments throughout the year for a multitude of skill levels.
Jimmy Moore Tennis Complex — Melbourne, Brevard County
The Jimmy Moore Tennis Complex is an outdoor pickleball facility featuring six hard courts, six pickleball courts and a practice wall. It offers weekly recurring classes such as Introduction to Pickleball, Junior Pickleball and Pickleball Tournament Building Strategies.
This facility hosts recreational pickleball tournaments, giving people fun opportunities to compete, as well as help a good cause like with the Battle for the Kids Charity Pickleball Tournament, which raises money for Camp Sunshine, a retreat program for children with life-threatening illnesses and their families.