Welcome to our resource center. Here you will find case studies, guides and other event planning resources to help ensure your next event is a success.
---
SFM Guide to Help Facilities Reopen During COVID-19 Pandemic – What's Inside:
As part of its efforts to reduce the spread of COVID-19 in the tourism market, Sports Facilities Management, a national leader in facility management, has released its proposed COVID-19 response materials. These are designed to implement reopening policies and develop COVID-19 response strategies which will support the health and safety of clients at local and state levels.
COVID-29 guidelines for re-opening
FAQ for parents/customers designed for use on venue websites and within the registration/reservation process
A venue-specific diagram showing spacing as a visual tool to maintain spacing of people
An order sheet for each venue demonstrating up front the equipment costs for recommended safety equipment, cleaning agents, thermometers, etc.
Summary of anticipated new monthly costs due to these changes to operations
Information about chemicals/supplies
Additional labor needed
Recommended signage
<<<< Click the Cover to Download Instantly for FREE
---
A to Z Guide to Organizing a Sports Event – What's Inside:
Are you responsible for planning an upcoming sporting event, but don't know how to get started? Trying to take your event to the next level? Increase participation or sponsorship? This guide provide the tools needed by a sport organization that wants to conduct a successful, sustainable event. Authored by Bill Hanson, a 42 year industry veteran.
10 Administrative Items that are the foundation for any successful event
Budgeting, event feasibility and financial planning tools
Tips in selecting the right facilities and destinations
Volunteer staff training tips for all the jobs that need to be done
Critical response plans in case of emergency
Key elements in promotion and on-site communication
Best practices for transportation and traffic management
<<<< Click the Cover to Download Instantly for FREE
---
Securing the Industry's Future by Leveraging Sports Tourism from Within
In recent years, sport tourism has enjoyed record-breaking growth driven largely out of the multi-billion dollar youth segment. While growth was white-hot leading into the spring of 2020, destinations must strategically plan for the eventual contraction of the space.
Overall youth sports participation rates have dropped consistently over the last decade, data that causes concern for industry sustainability among sports business experts. Given their inherent intermediary role between communities and event owners, destination sport tourism entities are uniquely positioned to leverage events and the influx of multi-purpose sports complexes locally and regionally to enhance access for locals.
As a complementary effort to traditional tourism marketing, this inside out sport tourism approach can help reverse the downward trend in youth participation, ultimately helping to secure the industry's future.
This paper, written by sports tourism executive Nick Povalitis articulates how the most successful destinations will gain an understanding of the mutual significance of the resident and visitor, and develop a blended approach to ensure the future for sustainable sport tourism.
<<<< Click the Cover to Download
---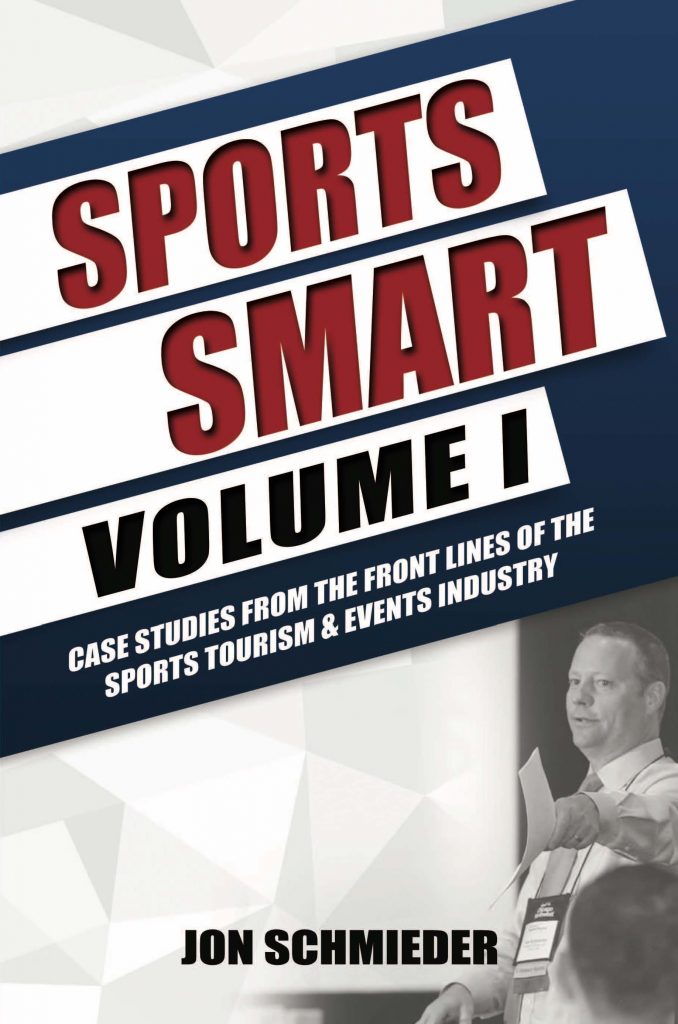 Sports Smart: Volume 1
Sports Smart: Volume I is a compilation of case studies from the front lines of the sports tourism and events industry. Author and sports industry consultant Jon Schmieder, Founder + CEO of the Huddle Up Group LLC, has over 20 years of experience in growing sports related businesses in the non-profit sector.
<<<< Click the Cover to See on Amazon
---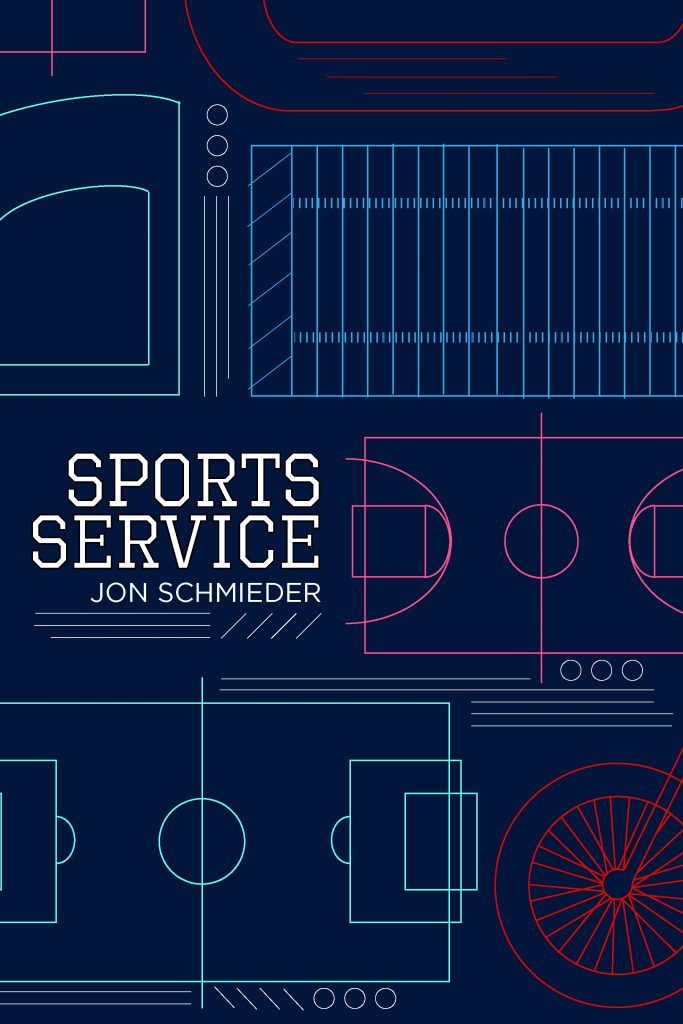 Sports Service
Sports Service provides a comprehensive guide to all aspects a sport destination encounters when hosting an event. With 20 years of experience, author Jon Schmieder takes an insider's look at everything from the bidding process to the post-conference meet. With real-life examples and ample commentary from industry leaders and experts, Sports Services sets out to be a "well-rounded view of what each side of the industry is looking for to be able to best service sports groups."
<<<< Click the Cover to See on Amazon
---
SFA & SFM Guide to Request for Proposals – What's Inside:
Planning a new sports tourism project? Download our quick reference guide for sports commissions, community leaders, and developers starting a sports, events, recreation, or wellness project. You'll find: RPF Deliverable Specification, Must-have Components and a Ready-to-use RFP, Tips for Assessing the RFP Responses and more!
<<<< Click the Cover to Download Instantly for FREE
---
Eugene: A Sustainable Sports Leader – What's Inside:
The city of Eugene, Oregon, is at the forefront of the green movement, having established itself as a town that embraces innovation, forward thinking and a commitment to sustainability. Learn how it extends this passion to how it hosts sporting events and pick up some tips for your next tournament.
<<<< Click the Cover to Download Instantly for FREE
---
9 Planning Mistakes (and how to avoid them) – What's Inside:
9 Planning Mistakes (and how to avoid them), by the Sports Facility Advisory (SFA) team, highlights common mistakes and provides solutions to help you through the process of planning a new facility.
<<<< Click the Cover to Download Instantly for FREE
---
Case Study: Relationships to Results – What's Inside:
Authored by Rockford native Nick Povalitis, sports sales manager of the Rockford Area CVB, Relationships to Results demonstrates how everyone wins when CVBs, sports commissions and parks and rec departments align their goals and work together.
11 tips for an event owner to follow for a beneficial DMO/Parks & Rec relationship
Learn how to educate DMOs and Parks & Rec departments on the value of sports tourism
Take a look at a model collaboration project in action
<<<< Click the Cover to Download Instantly for FREE