Why choose Frisco for your next sporting event?
As a coach, you want your athletes to experience competition on the biggest stage imaginable. Organizing team trips can be difficult and costly, and you want ned venues with size and amenities fit for professionals. In Frisco, your athletes can use the same fields used by NFL, MLS and NHL superstars and play under the lights as MLB prospects. These professional-level facilities will give your team an unforgettable tournament experience, and a variety of lodging and dining opportunities encourage families to join their athletes. Easy access to the entire Dallas-Fort Worth metroplex provides endless entertainment and outdoor opportunities for the days your athletes aren't on the field, and Frisco itself boasts water parks and museums welcoming to players and families alike.
What else can my team enjoy in Frisco?
Kids of all ages will enjoy the many fun attractions Frisco offers. The Sci-Tech Discovery Center offers hands-on experiences with exhibits focused on math and technology, while the Heritage Museum explores the founding of Frisco with interactive exhibits. For a flat price, teams can enjoy the 65,000 square feet of games and playgrounds at Main Event. The complex houses pool tables, video games, two stories of laser tag and 28 bowling lanes along with food and drink options. For outdoor fun, the Frisco Athletic Center Water Park features water slides, a lazy river and a lagoon pool, while Frisco Commons Park includes acres of playgrounds, walking trails and picnic pavilions for barbecues. Junior drivers will love the go-kart racetrack at Pole Position Raceway, where they can compete on an indoor track with either team or individual scores.
For parents taking a break from spectating, Frisco offers over eight million square feet of retail and dining space. Stonebriar Centre, one of Texas' largest shopping centers, houses everything from multi-story department stores to intimate boutiques to Dick's Sporting Goods for last-minute equipment purchases. Further shopping can be found at the Shops at Starwood and the stores along Frisco's historic Main Street.
---
X Factors
Texas Trust Fund
Discounts to area dining and attractions
Site visits
Local PR/media coverage
Social media marketing
Volunteers available for major events
Signage availability based on needs
A variety of transportation options available
Planner Perspective
What are the facility options?
Dr Pepper Arena
Sports: Hockey, basketball, volleyball, arena football, tennis, gymnastics
The practice facility for the Dallas Stars NHL team, this multipurpose arena houses two NHL-sized rinks and holds over 6,000 spectators. Conference rooms are perfect for tournament planning, concession stands are convenient for halftime snacks and interchangeable surfaces make the arena ideal for basketball, volleyball and gymnastics. Parking is never a problem with two lots and 2,200 spaces.
Dr Pepper Ballpark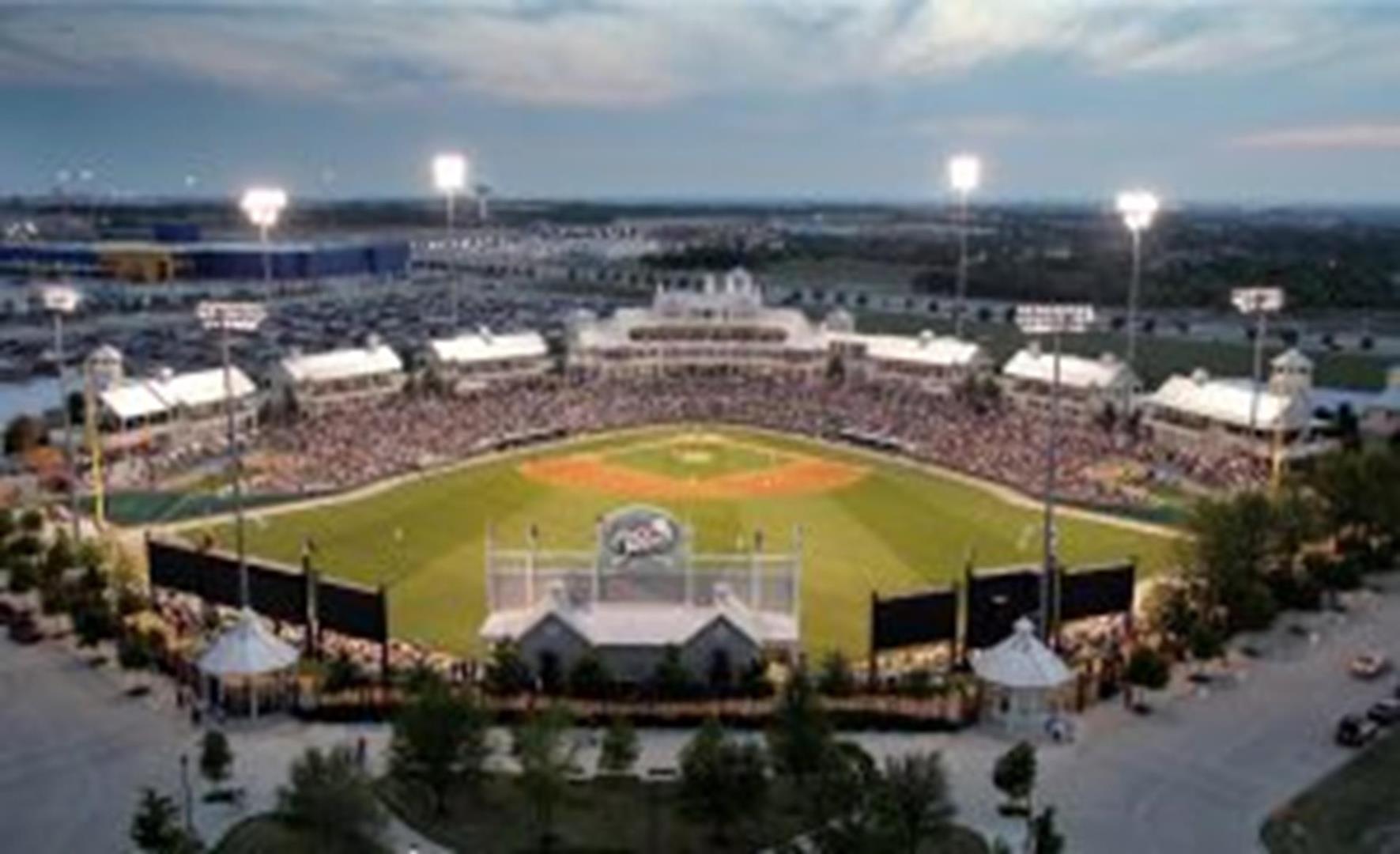 Sports: Baseball, softball
The Frisco Roughriders, the AA affiliate of the Texas Rangers, call this 10,000-seat ballpark home. Additional general admission seats in the outfield grass and 27 suites are open for spectators during games, and the village design makes a welcoming setting for tournaments. A state-of-the-art press video board ensures spectators will never miss a play, and 3,000 parking spaces are available. An on-site restaurant with catering and seating for 300 is convenient for receptions or awards ceremonies.
Toyota Stadium
Sports: Soccer, football
This 145-acre complex doesn't just host the FC Dallas MLS team; it's also one of the premier tournament venues in Texas. Seventeen fields, each lighted and regulation-sized, can provide seating for over 600 people and come with either turf of grass surfaces. If it's available, teams can also use the main field, which holds over 21,000 people and has hosted the U.S. Open Championship and NCAA College Cup. Parking surrounds the complex, and the main stadium offers on-site concessions, 24 luxury suites and broadcasting technology for seamless tournament updates.
Fieldhouse USA
Sports: All
This versatile, 144,000-square-foot complex houses 12 full-size, hardwood basketball and volleyball courts that can be reconfigured for soccer and football play. Individual courts are surrounded by bleachers that can seat 300 people each, and larger tournaments can rearrange the seating to give the athletes more space. The Fieldhouse has built its reputation on exceptional service, and personal trainers are available at every event for physical therapy. A large food court offers cuisine for even the pickiest eater. Over 10,000 feet of training space is perfect for warmup drills, and HDTV scoreboards are available for each court.
Frisco Conference Center
Sports: All
This 90,000-square-foot facility has hosted regional and national tournaments and offers reconfigurable spaces for a variety of tournaments. Depending on the event, the center can seat over 3,000 people, and an attached Embassy Suites makes team lodging convenient and local. Concessions and restrooms are on-site, and parking is available both at the center and the attached hotel.
Dallas Cowboys World Headquarters & Training Facility
Sports: Football, soccer
The Dallas Cowboys NFL team trains and scrimmages in this brand new facility, opened in the summer of 2016. Athletes can use the same field as America's Team in this 91-acre complex that consists of two professional-sized football fields and expansive locker rooms. Yet to come is over a million square feet of retail and dining space, with a hotel on-site for convenient team lodging.
Frisco Superdome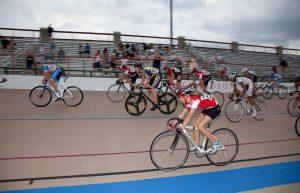 Sports: Cycling
One of the fastest low-altitude outdoor velodromes in the world, the Superdome has hosted professional events such as the U.S. National Cycling Championships. The 250-meter wooden track is surrounded by stands for more than 2,200 spectators, and the complex also features concessions, restrooms and parking. Nearby is the Shawnee Trail Sports Complex, which consists of four lighted baseball/softball fields, two basketball courts, two tennis courts and concession facilities.
Warren Sports Complex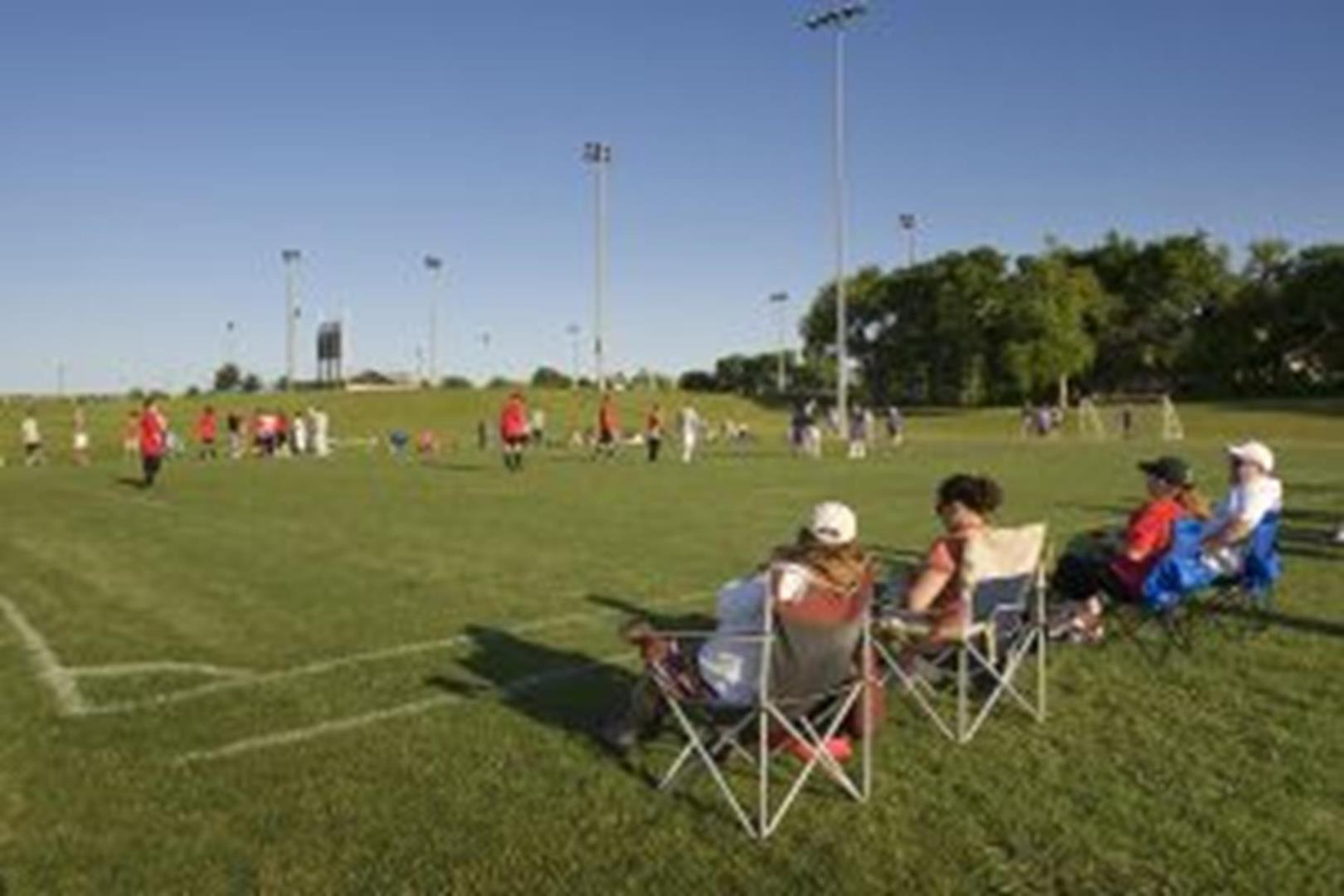 Sports: Soccer, football, baseball, softball, basketball, tennis, volleyball
This expansive park includes seven lighted football and soccer fields, four baseball and softball fields, two basketball courts, two tennis courts and two sand volleyball pits. Paved parking is available for over 600 cars, and a fully stocked pond is available for fishing.
How do we get to Frisco?
Part of the Dallas-Fort Worth metroplex, Frisco is well situated in the central part of Texas and offers sports teams a true taste of Texas culture, history and pride. With two major airports only a few miles away, it's easy to get there.
By Car: Frisco is conveniently located just 20 minutes north of downtown Dallas and within a few hours' drive of Oklahoma City, Houston and Austin. It is accessible by U.S. 380, the Dallas North Tollway, Sam Rayburn Tollway and SH 289.
By Air: Frisco is 25 minutes from both DFW International and Love Field airports, which host the major airlines.