College Station: A Prime Destination with an All-Star Lineup of Venues
With a host of impressive facilities and a lively environment, Compete College Station will appeal to athletes of all ages.
College Station is located in the middle of the Dallas-Houston-San Antonio triangle and is in the center of 87 percent of all of Texas' population. United and American Airlines fly into College Station's Easterwood Airport from Dallas and Houston. If you can't make one of those connections, the Austin or Houston airports are both about an hour-and-a-half drive from College Station!
Visit the George H.W. Bush Presidential Library and Museum for an intimate look at the life of the 41st president or spend an afternoon learning about our nation's military history at the Museum of the American GI.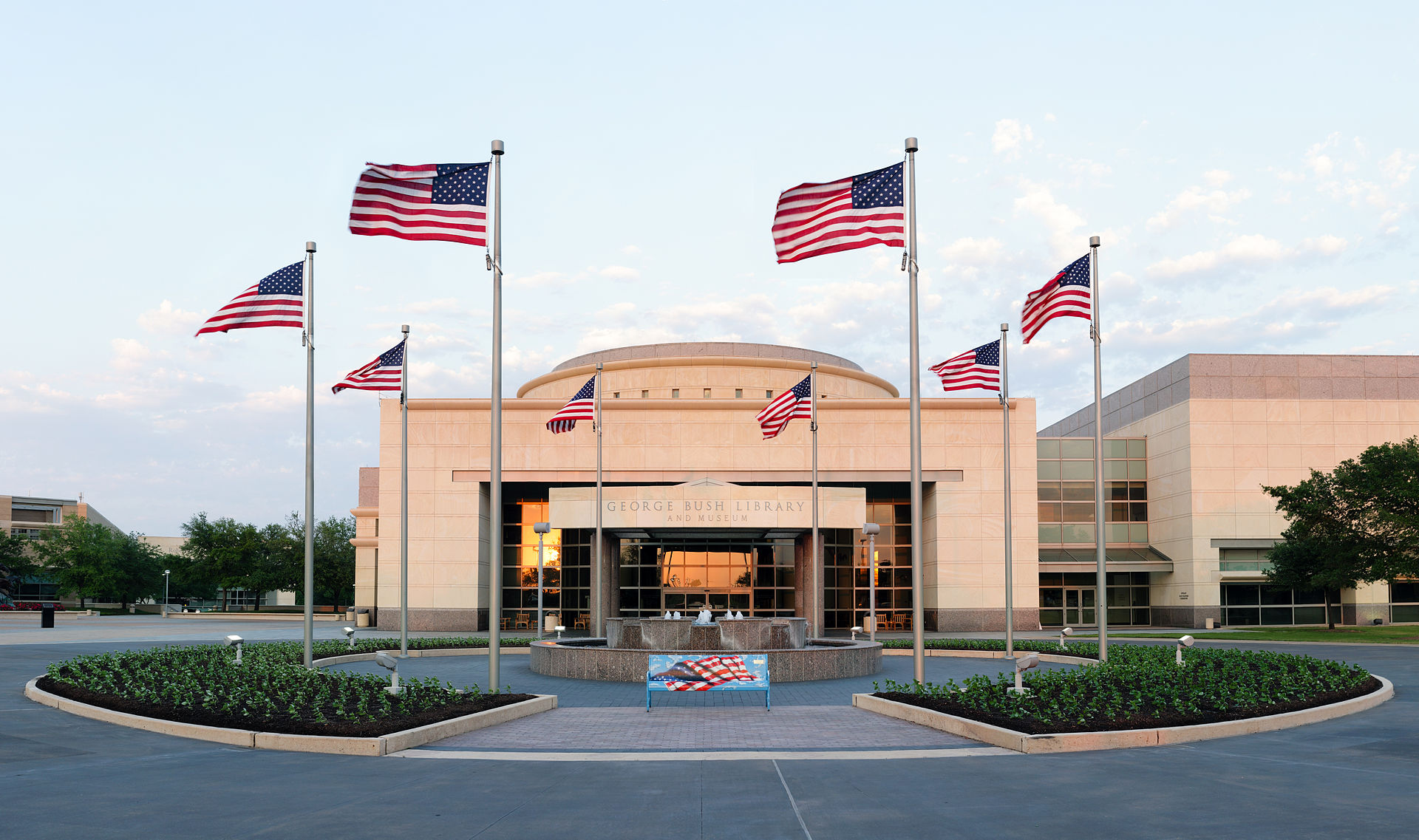 Get a Planner's Perspective
Don't just take our word for it, hear what these planners had to say.
"Compete College Station is by far a superior group to work with. They truly understand and walk out the "customer first" mindset. Their attention to excellence is unmatched and they are always ready to pivot in order to better serve the athletes and their families if necessary.Their work ethic is second to none and all the while they embrace you as family. We wish we could produce events here every weekend!"
— Cindy Cowart, Cowart Sports Events, Inc.
Find Your Perfect College Station Facility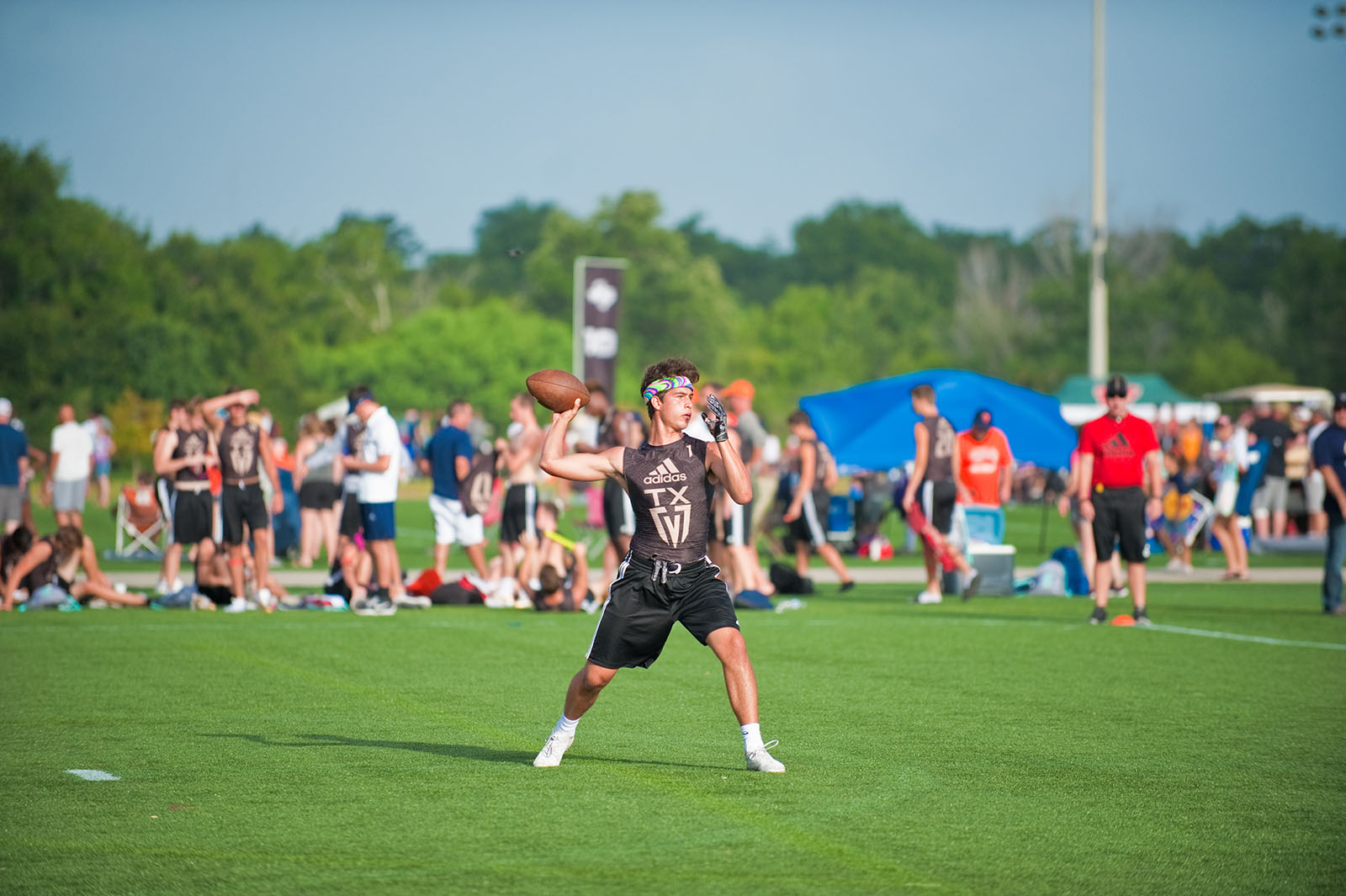 Veterans Park & Athletic Complex
Sports Covered: Softball, football, soccer, ultimate Frisbee, archery, lacrosse, kickball, quidditch
Home to countless championships and millions of spectators throughout the years, Veterans Park & Athletic Complex is without a doubt the place to Compete in College Station. Veterans Park & Athletic Complex is an award-winning outdoor facility that sprawls across 150 acres and features nine grass fields, four synthetic turf fields and five diamonds.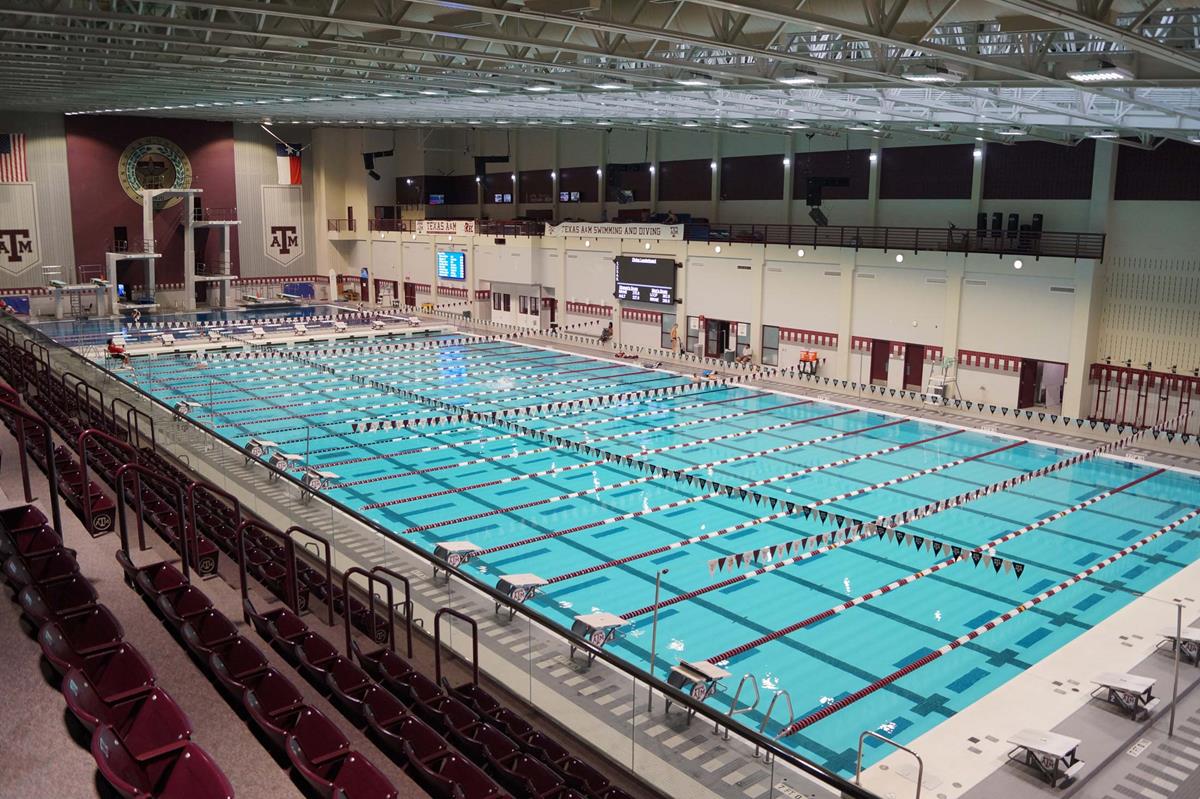 Texas A&M Natatorium
Sports Covered: Swimming, diving, water polo
The Texas A&M Natatorium, host of the 2018 SEC Swimming & Diving Championships, is a world-class swimming and diving facility that offers its athletes an eight-lane, 50-meter pool with graduated depths of 7-9 feet. The competition pool includes two moveable bulkheads, an electronic timing system and an underwater viewing window. The Natatorium also boasts a state-of-the-art dive well with platforms ranging from one to 10 meters.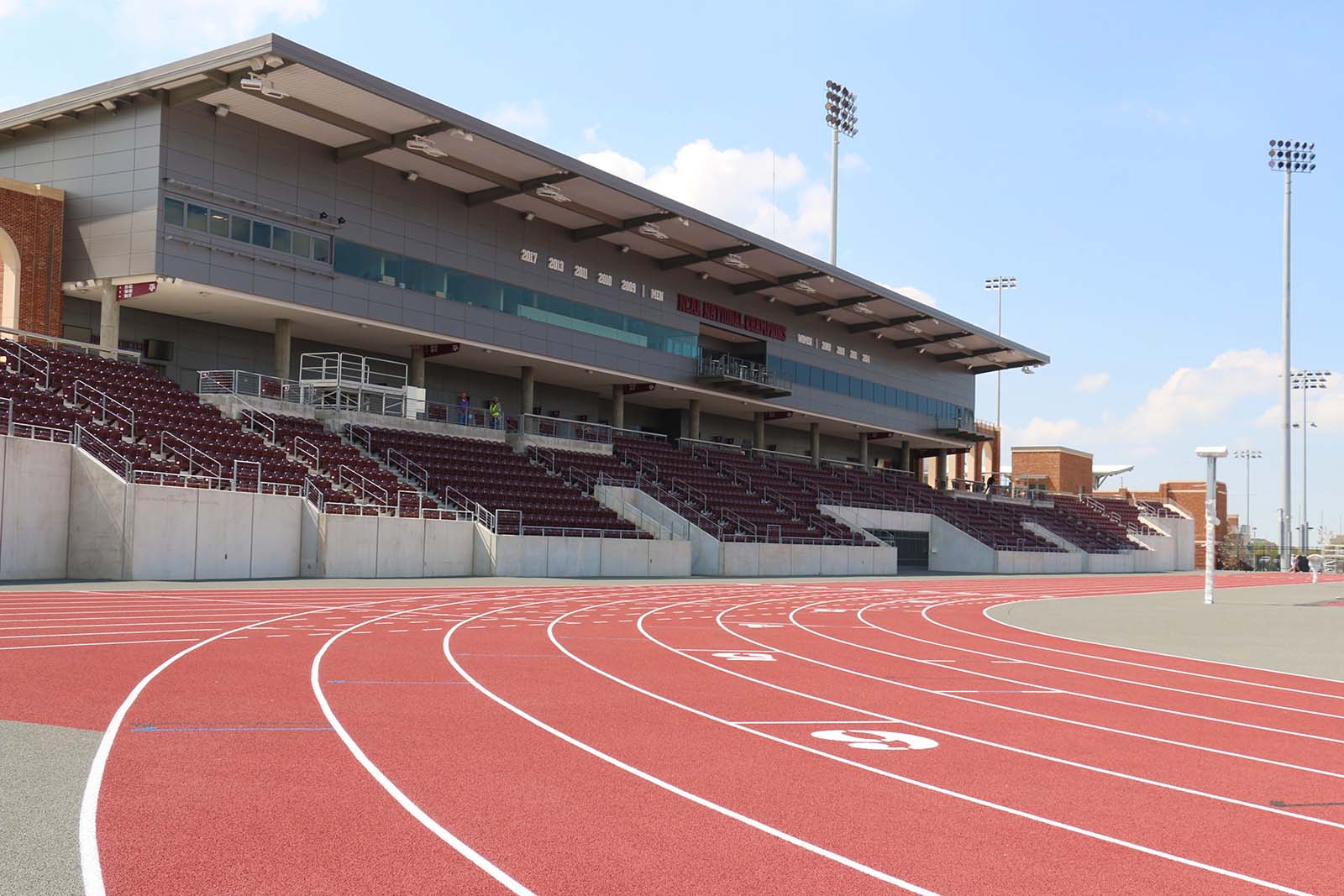 E.B. Cushing Stadium
Sports Covered: Outdoor track & field
Redefining the norms of track & field stands E.B. Cushing Stadium. Opened in April 2019, this "Cushy" $39.8 million stadium boasts an IAAF certified Beynon track surface, a nine-lane oval, a nine-lane sprint & hurdle straightaway and an initial seating capacity of 2,200. E.B. Cushing Stadium features numerous hospitality amenities, official's quarters and a cutting-edge press box fit for full broadcasts. 
What are you waiting for?
Let Sports Planning Guide help you plan the perfect event.
[optin-monster slug="mwoqzcffjt5twla5gbkn"]