For decades, life in Cambria County, Pennsylvania, has been heavily focused on an appreciation for the great outdoors and a love of some of America's favorite pasttimes. For sports planners looking for their next great destination, the Greater Johnstown area is a winner in the books of sports fans from near and far. Year-round, you will find a whole host of tournaments and festivities taking place, celebrating athletes of all ages and abilities. With a selection of state-of-the-art facilities, a staff of experienced local CVB hosts, and plenty of options for you to stay and play, Johnstown is sure to make your next event a roaring success[/one_half]
Notable Recent/Upcoming Events
75th Annual All American Amateur Baseball Association National Tournament (August 5 – 11, 2019)
Rock Run ATV Summer Blast (August 8 – 11, 2019)
Pennsylvania Interscholastic Cycling "High Ground at J-Town" (September 21 – 22, 2019)
Slapshot Cup Hockey Tournament (October 18 – 20, 2019)
Pennsylvania Junior Wrestling Junior High State Championships (February 29 – March 1, 2020)
CVB/Sports Commissions Services Offered
Volunteer Staff
PR/Media Assistance
Signage
Site Visits
Transportation Assistance
Mobile Apps
Lodging Services
Welcome Bags/Gifts
Itinerary Development
Event Planning Assistance
Click on tab to see more information about a specific facility
1st Summit Arena @ Cambria County War Memorial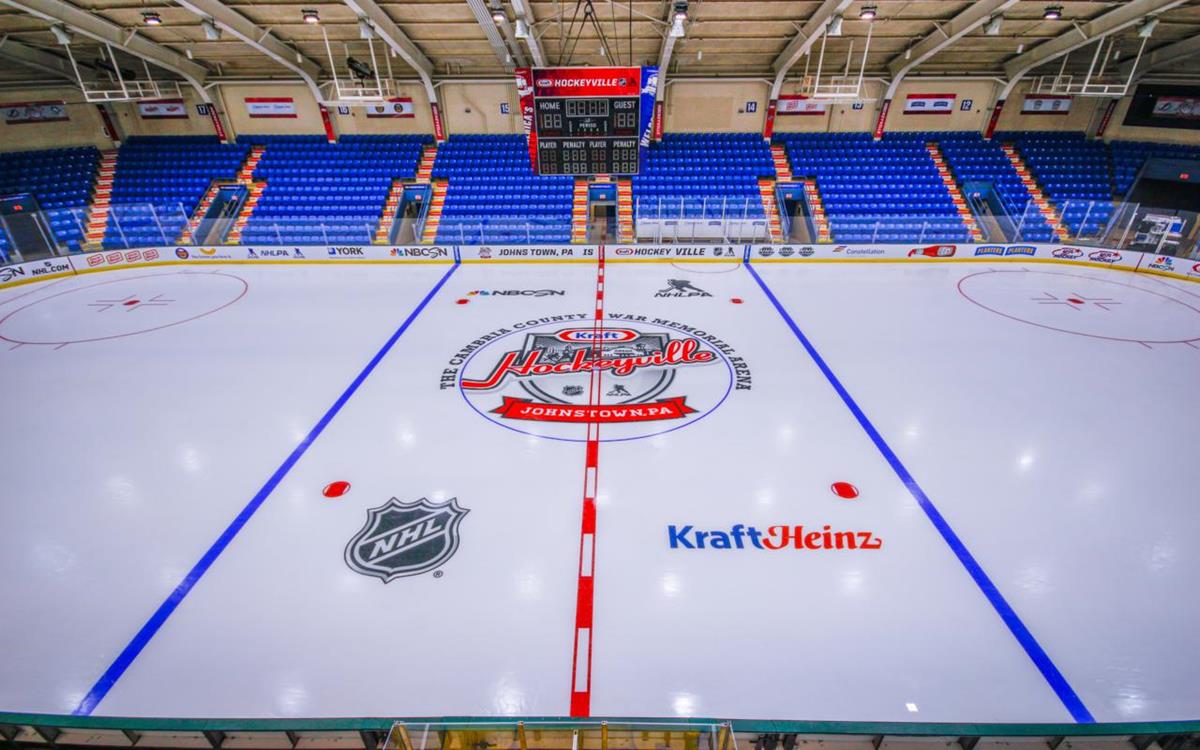 As one of the premier sports facilities in Cambria County, the 1st Summit Arena has become a go-to for sports planners looking for top quality amenities and event planning assistance. This 4,000-seat arena has hosted tournaments, games, concerts, and more! Home to both a local junior and university hockey team, 1st Summit Arena caters to both players and fans, offering plenty of parking options, concessions, restrooms and player facilities. Helpful staff are available to assist with event planning – see how 1st Summit Arena can take your event from good to great!
Sports: Hockey, basketball, cheerleading, football, skating, wrestling
Sargent's Stadium at the Point
For a top-notch baseball facility right in downtown Johnstown, check out Point Stadium. Named for its position at the confluence of the three rivers, the park is both scenic and practical. It is home to the annual All American Amateur Baseball Association (AAABA) national tournament, and is also used for local high school football games. For those looking to plan an event in the heart of Johnstown, Point Stadium is not to be missed.
Sports: Baseball, football
Rock Run Recreation Area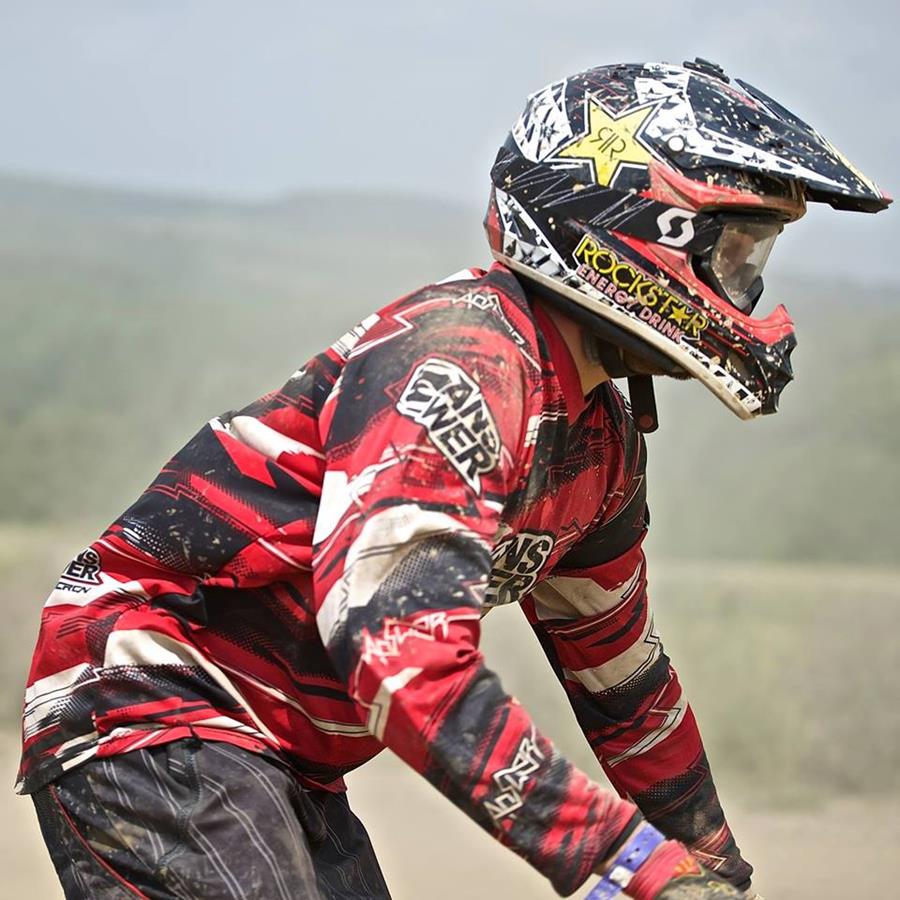 The Allegheny Mountains are a beautiful backdrop within Cambria County – so why not get out and enjoy the views from above on the back of a bike? There are over 140 miles of trails within the Rock Run Recreation Area just waiting to be explored, and the area has become a popular weekend getaway for ATV, dirt bike, OHV and side-by-side enthusiasts! Events such as Rock Run's Summer Blast and Rally at the Rock are just a couple examples of ways in which sports lovers make the most of the Allegheny Mountain trails.
Sports: ATV, dirt biking
Ghost Town Trail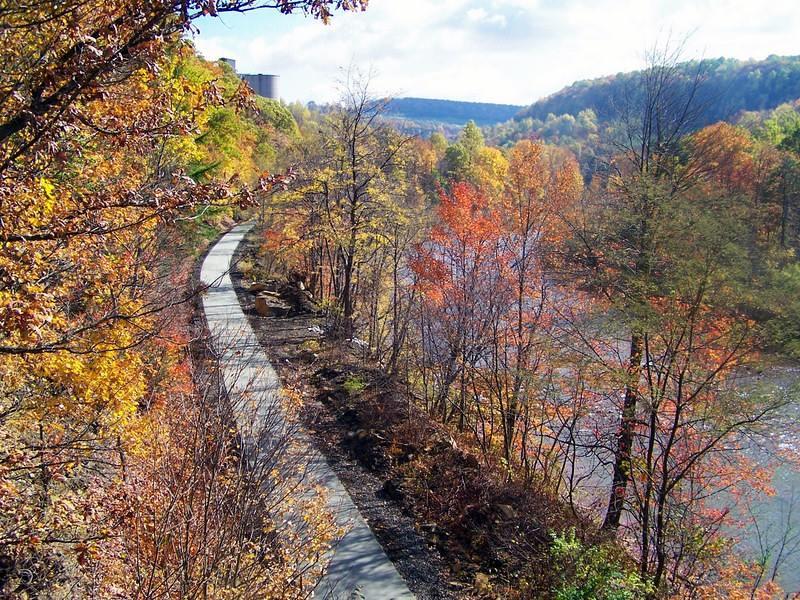 Winding its way along nearly 50 miles of trails in Cambria and Indiana counties, this eerily-named trail is anything but – in fact, its serene beauty has made it a popular year-around destination for hikers, bikers, walkers, and runners looking to explore the region. Make your way through the sites of long-abandoned coal-mining communities while listening to rushing river and the sounds of local wildlife. Whether you're planning a competitive event or a leisurely getaway, the Ghost Town Trail is a perfect destination for outdoor enthusiasts of all ages.
Sports: Biking, hiking
Stonycreek River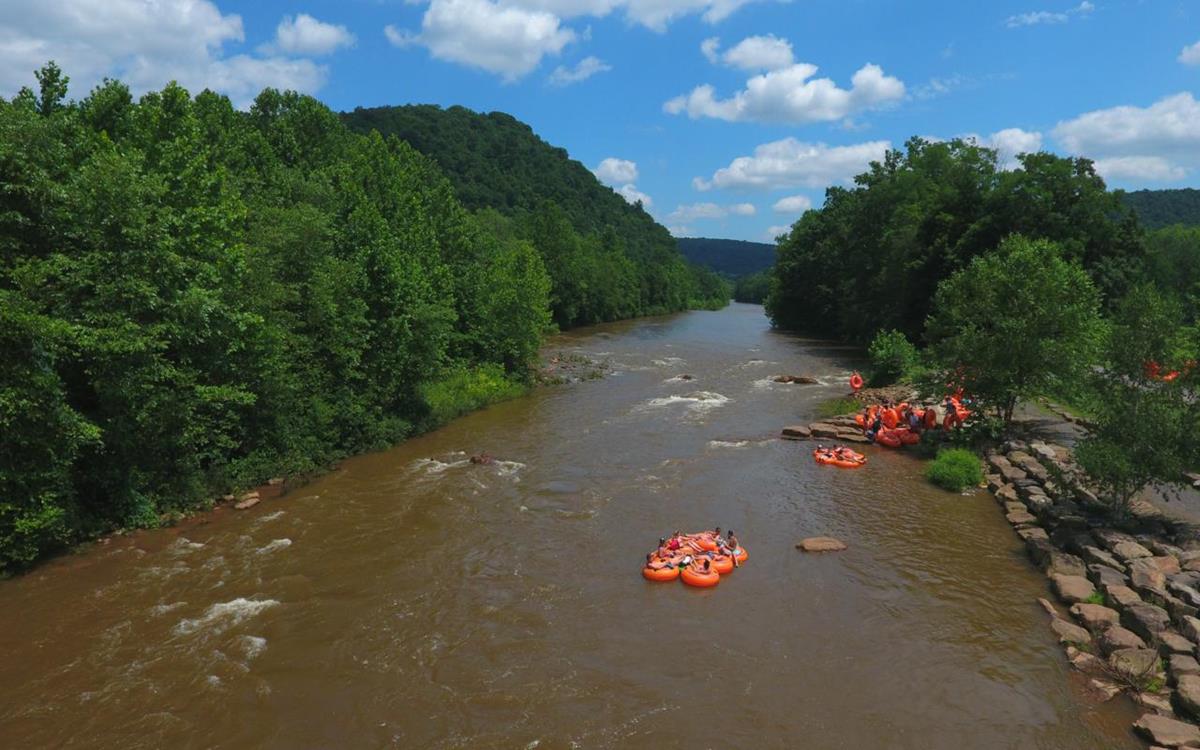 Another hot spot for those looking to enjoy the great outdoors, Stonycreek River offers a diverse array of activity options that all sports planners should seriously consider when planning an event in Cambria County. Whether it's a leisurely day of fishing or an adrenaline-packed adventure of whitewater rafting along the river's four miles of rapids, there truly is something for everyone. Spend a day, or an entire weekend, enjoying this Cambria County gem.
Sports: Biking, boating, fishing, kayaking, swimming, whitewater rafting
Highland Regional Park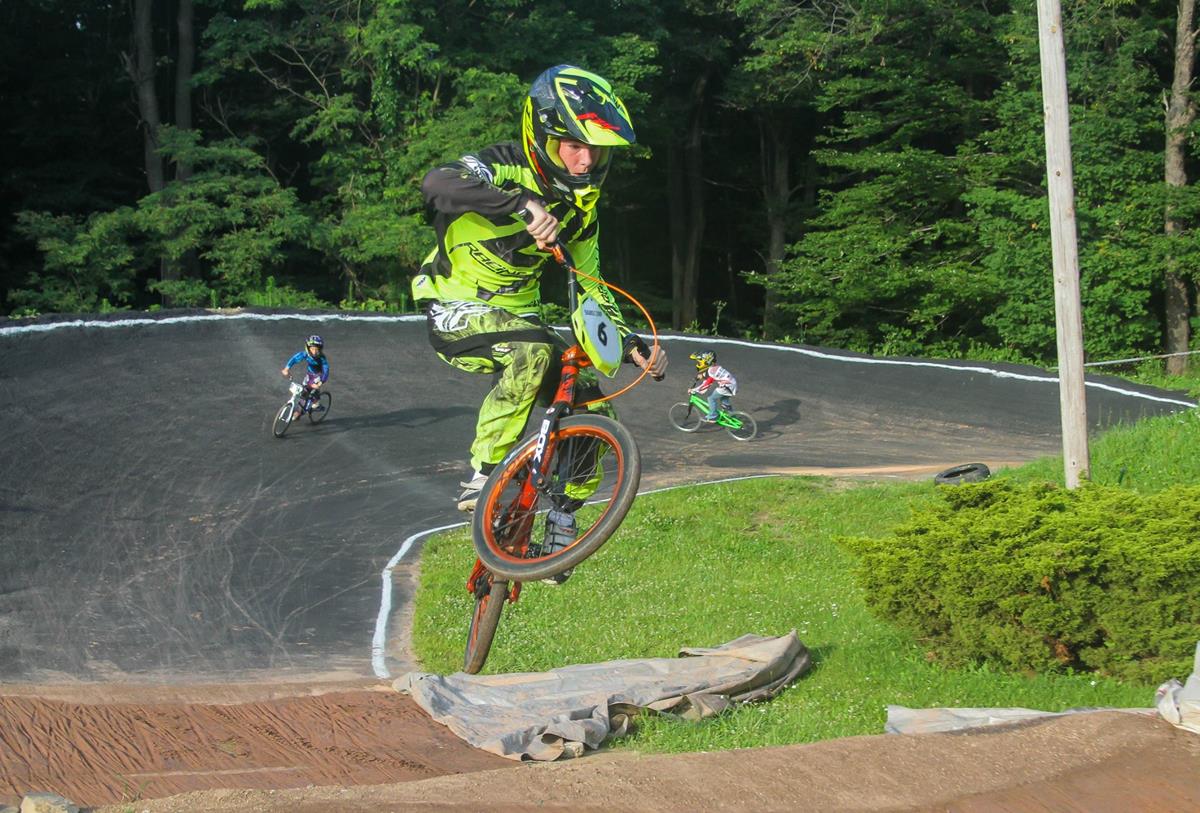 Looking for a place to hit the trails on two wheels? Then look no further than Highland Regional Park's extensive trail system. Within the park's 137 acres, there are beginner and advanced options, making it a popular spot for both leisure and competitive mountain bikers. In recent years, major improvements were made to the BMX track, making it a premier destination for BMX racers and sports planners looking to think big.
Sports: BMX, mountain biking, soccer, football, basketball, tennis
Bulldog Arena, LLC
This specialized arena is a favorite for planning a variety of events – most notably, boxing. Located in the center of historic downtown Johnstown, Bulldog Arena is recently renovated and has hosted plenty of events big and small, in turn creating a strong community around this locally owned venue.
Sports: Boxing, wrestling, martial arts
Things to do in Johnstown and Cambria County
The sports scene in Johnstown is flourishing, and continuing to grow. It has brought visitors from near and far who enjoy the quality venues and friendly event staff. But what is a sports event without plenty of entertainment off the field? The ideal sports destination encompasses a host of activities: cultural, historic, recreational, and scenic. In Greater Johnstown and Cambria County, you will find all of this, and more.
Did you know Johnstown is a world record holder for the steepest vehicular inclined plane? Well, you can experience this for yourself by hitching a ride on the funicular that will take you soaring up the Johnstown Inclined Plane – a thrilling and scenic experience not to be missed when visiting the region! Another unique Johnstown experience is Coal Tubin' on the Stonycreek River. Choose from a variety of options from leisurely to thrilling and cool off while taking in some amazing views from atop your inner tube. For a bit more of an active outing and one that is great for groups, try your hand at Geocaching on the Johnstown GeoTrail. Geocaching utilizes GPS to guide participants through interesting locales and with the goal of locating a hidden box or "cache" that contains small trinkets for trading. Another popular destination for groups is the Ghost Town Trail, where visitors can enjoy walking, running, or biking along developed paths that lead through abandoned coal-mining communities – an important part of the region's history. For more local history, check out the Johnstown Heritage Discovery Center & Children's Museum, both of which provide fun, informative, and interactive exhibits to help visitors make the most of their experience in Cambria County!
With the Johnstown sports scene growing year after year, there is almost always an event coming up that is the perfect way to keep players entertained when they're off the field. In summer 2019, the 75th Annual All American Amateur Baseball Association National Tournament will be held at Point Stadium (Aug. 5-11), and the thrilling Rock Run ATV Summer Blast will go down at Rock Run Recreation Area (Aug. 8-11). In the fall, you'll find the "High Ground at J-Town" cycling tournament taking place at Highland Regional Park (Sept. 21-22), the Slapshot Cup Hockey Tournament at 1st Summit Arena (Oct. 18-20), and the Pennsylvania Junior Wrestling Junior High State Championships (Feb. 29-Mar.1) at 1st Summit Arena.
Download the Visit Johnstown, PA app to learn more about activities, events, and accommodations in Johnstown and Cambria County.
Planner Perspective
Johnstown has been the host city for the PA Junior Wrestling Junior High State Championship Tournament for the past three years and we've been extremely pleased with the support we've received. The city, the business community and the Convention & Visitors Bureau have done everything possible to make this a first-class event for the young wrestlers and their families. We hope to continue holding our tournament in Johnstown for the next several years.
George LeGrand (Tournament Director)
Johnstown and the surrounding area offers our organization's members not just a great place to race bikes for a day or two, but an opportunity to explore a community that has a unique and interesting history and is embracing the outdoors as part of their future. As a brand new and fast-expanding organization we are in need of partners who do more than work with us on today's event, but can envision how we build and grow together for years to come. We're excited to have a partner like that in the Greater Johnstown/Cambria County Convention and Visitors Bureau.
PA Interscholastic Cycling League: Mike Kuhn (Executive Director)
How to Get to Johnstown
By car: Located about 70 miles east of Pittsburgh and 80 miles southwest of State College, PA, Johnstown is a great destination for those traveling by car. This allows for flexibility to travel throughout Cambria County and experience all of the sports venues and recreation facilities that the area has to offer.
By rail: Train travel can be a fun and relaxing way to get to your destination and enjoy the scenery along the way. Thanks to an Amtrak station in downtown Johnstown, visitors can easily travel by train from major hubs such as New York City, Philadelphia, Harrisburg and Pittsburgh.
By air:  Thanks to the local John Murtha Johnstown-Cambria County Airport, visitors can easily travel directly to and from both Baltimore and Pittsburgh, making for a quick simple trip! The nearest major international airport is located in Pittsburgh to the west.
Contact Information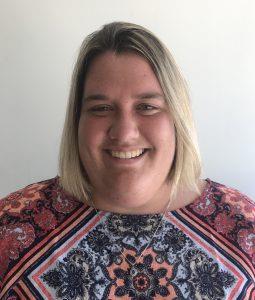 Company Name: Greater Johnstown/Cambria County CVB
Sports Sales Manager: Nicole Waligora
Title: Sports Travel Program Coordinator
Telephone: 800-237-8590 ext. 30