Planning successful sports tourism facilities requires a good process. With intimate experience in dozens of sports and recreation projects, we have developed the Concept-to-Concrete model as a road map for the major elements required to turn ideas into action.
In far too many communities, a lack of good process prevents great concepts from being realized. In other cases, new facilities can fail to meet forecasted revenue and economic impact numbers if the pre-opening process is poorly managed. What's worse, once a project misses its early projections, it can be difficult to regain political and community support that may be needed to turn the project around.
For these and other reasons, we have developed the Concept-to-Concrete Road Map as a tool to guide the sequencing and

important steps in the process.
Phase 1: Early Concept
The project concept is based on the type and approximate number of playing surfaces or facility type. At this phase, projects do not have detailed financial forecasts or a funding strategy.
Phase 2: Feasibility and Finance-Ability
The project concept is ready for formal evaluation by industry experts. This phase includes right-sizing the facility, defining the program plan, market research, start-up costs, estimates, pricing, management model, cash-flow forecasts, and other feasibility and financing factors.
Phase 3: Partnership Strategy and Development
In this pre-funding stage, the project team secures partnership agreements with user groups, public or private entities, local institutions, and others to bring credibility and strategy to the project prior to funding presentations.
Phase 4: Funding Strategy
Partnership commitments from phase 3 may include funding or future revenue streams. These impact the funding strategy by reducing the need for capital and the overall project risk. Strategy, funding presentation materials, and a schedule for the financing phase is then developed by the team.
Phase 5: Funding Presentation and Terms
The project concept, visuals, floor plans, financial forecasts, market research, partnership agreements, opening timeline and the development/management team are synergized to create a truthful and attractive offering. The project is now represented to various funding sources, potentially accompanied by a strategic advisor to provide credibility and expertise.
Phase 6: Funded!
As project financing flows, final designs, the development timeline, site-work, vendor selection, and other development details come together for groundbreaking and other milestones.
Phase 7: Facility & Operations Development
As the site-work and physical plant begin to take shape, staff selection, brand development, website development, pre-opening marketing, operations manuals, policies, procedures, bank accounts, registration forms, waivers, employee training, events/sponsorship sales, and other operational details are developed and launched.
Phase 8: Grand Opening
The concept is now concrete. The facility will now serve its users. The facility's culture, customer service, booking/sales, program offerings, maintenance, event management, and communication with users will now determine success.
Phase 9: Stabilization
Facility staff are able to focus more on innovation and growth objectives and less on day-to-day tasks, as operational systems such as customer service, financial tracking, reporting, maintenance, and risk management stabilize.
About the Author:
Dev Pathik CEO and Founder of the Sports Facilities Advisory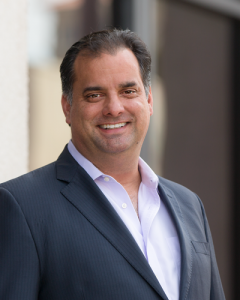 Dev founded SFA in 2003 and is widely regarded as an industry thought-leader who has contributed to the well-being of communities around the world. Dev is a passionate social entrepreneur and innovator who has dedicated more than 25 years to the development of numerous businesses that empower and develop communities. Dev's passion for developing teams and for engaging kids and communities in sport led him to develop the Sports Facilities Advisory. His leadership has produced facilities that integrate traditional sports with special events, adventure sports, education, leadership-development, and amusement to turn early concepts into financeable and sustainable facilities that make a difference in communities.