As The Unforeseen Endures, Sports Planners Find Solutions With The Right People
Easily forgotten, lest they forget
So goes the conundrum of the work of event planners, ever magnified amidst a post-pandemic environment characterized by immediacy and the potential for viral reach.
"We're the people behind the curtain. We're doing all this stuff and nobody knows what's going on behind the curtain and, as long as they don't know, we're doing okay," says Christy Strong Simmons, senior director of national events at USA Taekwondo. "Whatever happens, the freight elevator or other things that go on, as long as when they (guests) come in and can smoothly transition from registration into the venue, figure out where to go, sit comfortably, have food, the lights are on, things are working, referees come, and there are medals, we're good."
Problem is, that's not always the case. Strong Simmons, a 25-year events professional with primarily USA Fencing and USA Taekwondo, and the aforementioned freight elevator snafu—caused by a parts delay that added an unexpected layer of complexity to set-up at the 2022 USA Taekwondo President's Cup this August in Jacksonville, FL—is a recent example of how things can go awry at any stage of the event planning process.
Earlier in the year, the USA Taekwondo team also had to act on the fly when they walked into the first 2022 regional event venue, which had mistakenly provided incorrect floor diagrams. The faulty, larger dimensions meant production would have to be executed on a smaller footprint, and, on top of that, registration ballooned past projections (from 700 to more than 1,200 athletes) to make physical space even more of a premium.
Surely, Strong Simmons and the venues found solutions before guests arrived and left problems bad and good unbeknownst to most. Yet these mere occurrences underscore the challenges event planners are hit with regularly, including some that can be nearly impossible to detect ahead of time.
"Coming away from that, we're having a lot more conversations with the venues," Strong Simmons says. "We are on calls; we are talking through every aspect with how it needs to be set up so we don't have that happen again."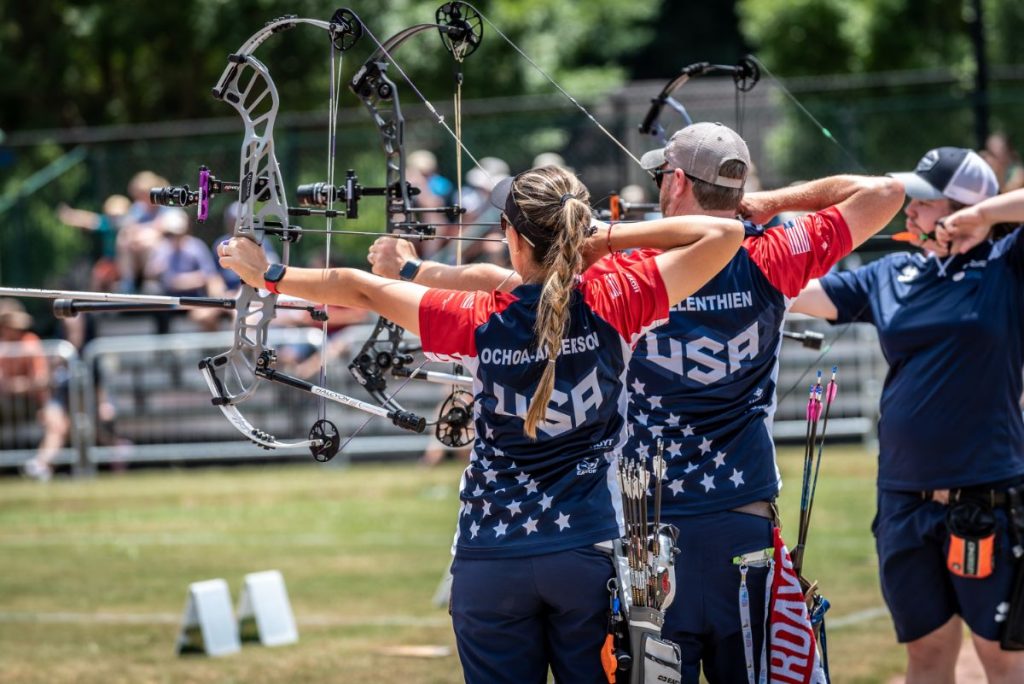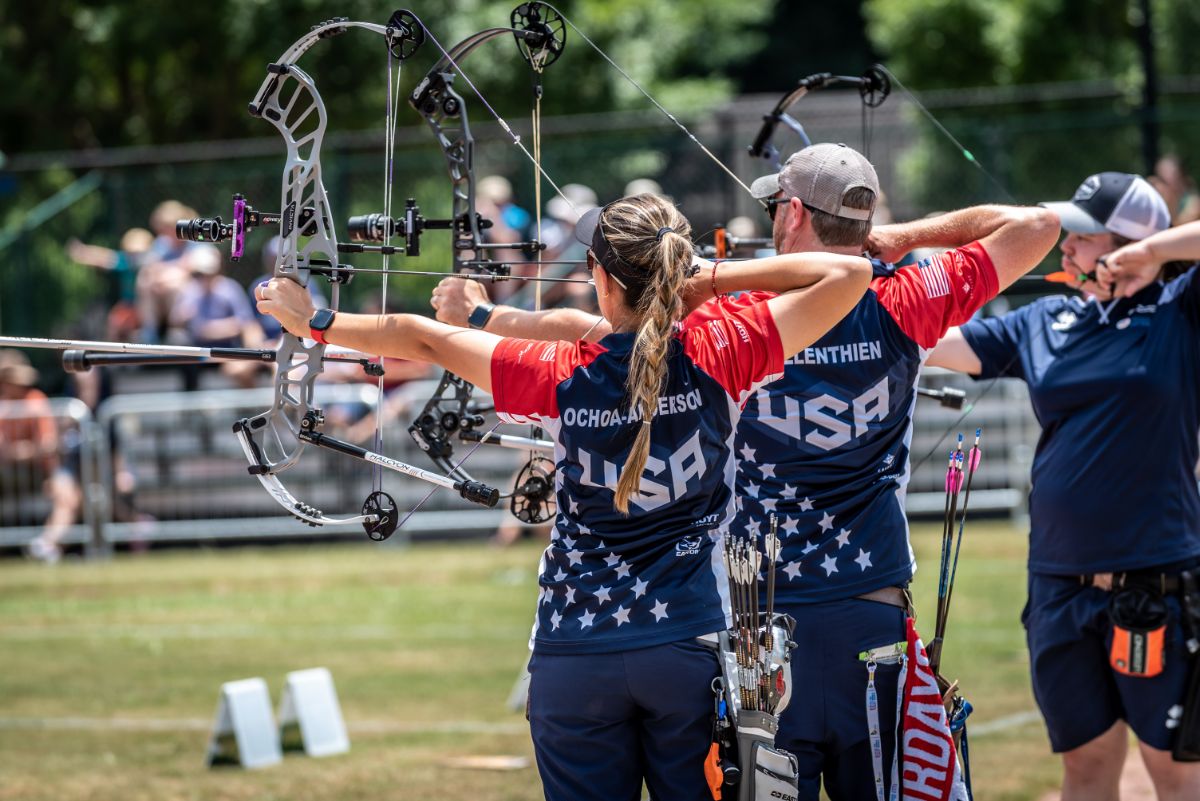 Trouble Is Lurking
And yet it happens again. No matter how much planning ahead there isn't or is, event planners can rest assured that trouble is lurking, as Jay Kasten, chief operating officer of The World Games 2022 (TWG2022), and his World Games counterparts well understand. The international nature of The World Games placed Birmingham on the global sports map unlike anything Kasten and company had previously experienced, so the region accounted for it with a plan that involved more than 70 staff and seven years of prep work. Yet with The Games' scale—a projected 3,600 athletes, 500,000 visitors over 10 days and 15-plus venues active at one time—came more margin for error.
One margin revolved around attendance concerns driven by a lack of domestic brand equity for a sports property not well known in the United States, let alone the southeast where traditions like college football gameday Saturday help to make up the region's DNA. As The World Games hadn't been back to the U.S. since 1981, TWG2022's committee steered the narrative through regional community relations and marketing efforts that included grassroots, organic outreach mixed with strategic paid targeting. To optimize effectiveness, TWG2022 centered much of its digital marketing efforts within the state of Alabama, while also touching key out-of-state markets like Nashville and Atlanta.
With attendance totaling 377,000 at 23 venues from opening to closing ceremonies, the program was a success for sure, but not without some growing pains along the way.
The high-profile nature of TWG2022 elevated the event to Special Event Assessment Rating (SEAR) Level 1 status, meaning that extensive federal interagency support—i.e. a massive security presence—was required. Planning, thus, became that much more magnified as thousands of athletes, media, personnel and select invitees would need, among other items, photo identification vetting as part of the accreditation process to get past certain perimeters and appropriate access points.
"When you've got 15,000 people trying to ensure they all have proper photos, it's an incredibly cumbersome process," Kasten says."You have language barriers and we had tools in place for that, and we had two athlete villages and then VIPs (to take care of). You want to be able to take care of them, but they assume we should be able to anticipate their every need. And going through the process of validating media is incredibly hard given the number of bloggers and influencers, and we had the international side and domestic side."
Beyond deciphering a long line of accreditation requests, the Birmingham Organizing Committee also had to navigate two waves of competitor check-ins and check-outs at two separate athlete villages that pushed the operation and budget unexpectedly further.
"Once you get down to the brass tacks of it, it's incredibly complicated to turn dorms into hotel rooms for the World Games because the athletes don't stay the entire time," Kasten says. "They were here for part of it and then the next wave came in. Simple things such as collecting keys—all the (dorm) doors are outfitted with old school keys. And all the sudden, when those keys don't return, you've got nightmares and you end up paying $10,000 to get keys replaced, but you have to do it."
While locksmiths may have been on speed dial, the Birmingham team staved off potential problems related to the electrical grid by putting temporary power, including back-up generators to the back-up generators, throughout the footprint. With broadcast rights liabilities on the line, Kasten says 'that thing had to be running at all times.'
"When you've got 15,000 people trying to ensure they all have proper photos, it's an incredibly cumbersome process."
However, while working for USA Fencing a few years before the pandemic, Strong Simmons recalls a power issue of her own, acknowledging that her events staff wasn't so lucky when it was again hindered by unforeseen circumstances.
"We were doing an international fencing event in California when the power went out," Strong Simmons says of the 2017 Absolute Fencing Gear FIE Grand Prix Long Beach Finals. "It was during a live broadcast internationally and at first we thought there was a problem at the building. We couldn't cut the broadcast by the way, so it was broadcast in the dark, and then we found out that it was a section of the city where all of the power was out. We had to sit there and wait about 45 minutes."
While an extended broadcast translated to added expenses, commentators attempted to provide on-air levity as Strong Simmons and her event staff troubleshooted the best they could by assuring attending international federation staff that everyone needed to wait as the city worked diligently to restore order.
Calm and collected still, Strong Simmons could do anything but wait only months later when the USA Fencing North American Cup (NAC) was slated for October 2017 just down the road in Anaheim. Plans changed in a hurry when a truck transporting goods and equipment from USA Fencing's Iowa storage facility tipped over in Wyoming due to high winds, causing a delayed event start and highlighting the importance of event insurance.
"We had a sponsor that provides us with a lot of equipment and they had a vested interest in getting money to recover what they had lost," Strong Simmons says. "On the good side were all of the phone calls we received. You could not believe the amount of people who showed up to help. Vans, cars and trucks were pulling up—referees, athletes parents all came to the (loading) dock to help us carry the equipment in. We started the event on some of the field of play, the remnants."
By pulling the pieces together to run that tournament, Strong Simmons attests to the value of community and simply getting messaging out through a crisis. As such, USA Fencing's communications staff leveraged board members, news releases, website updates and social posts to keep partners and attendees informed and to help control the narrative.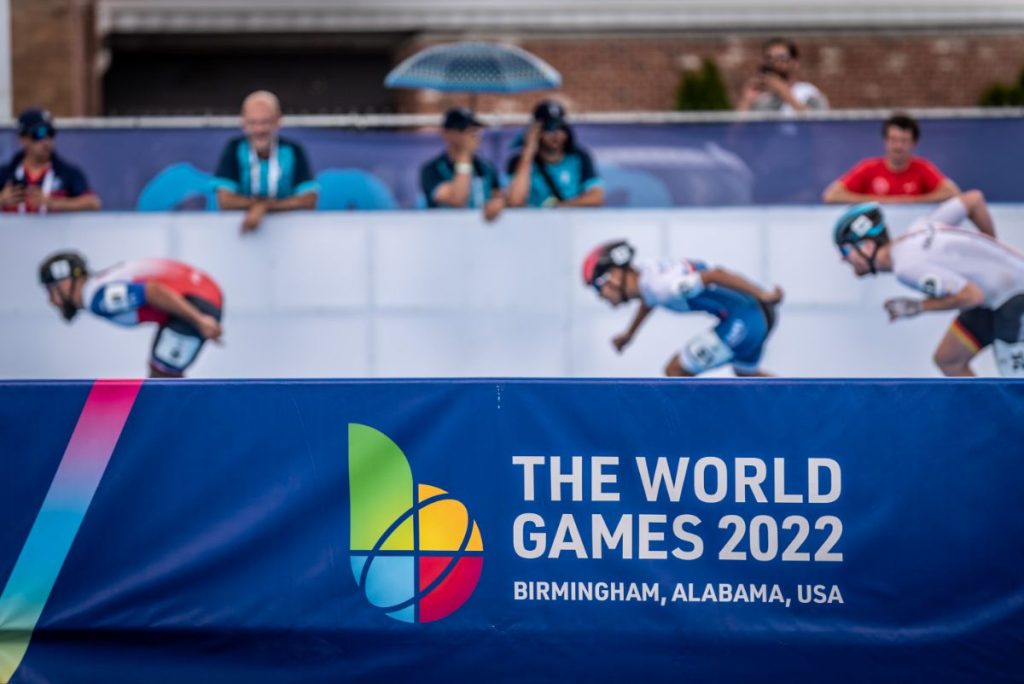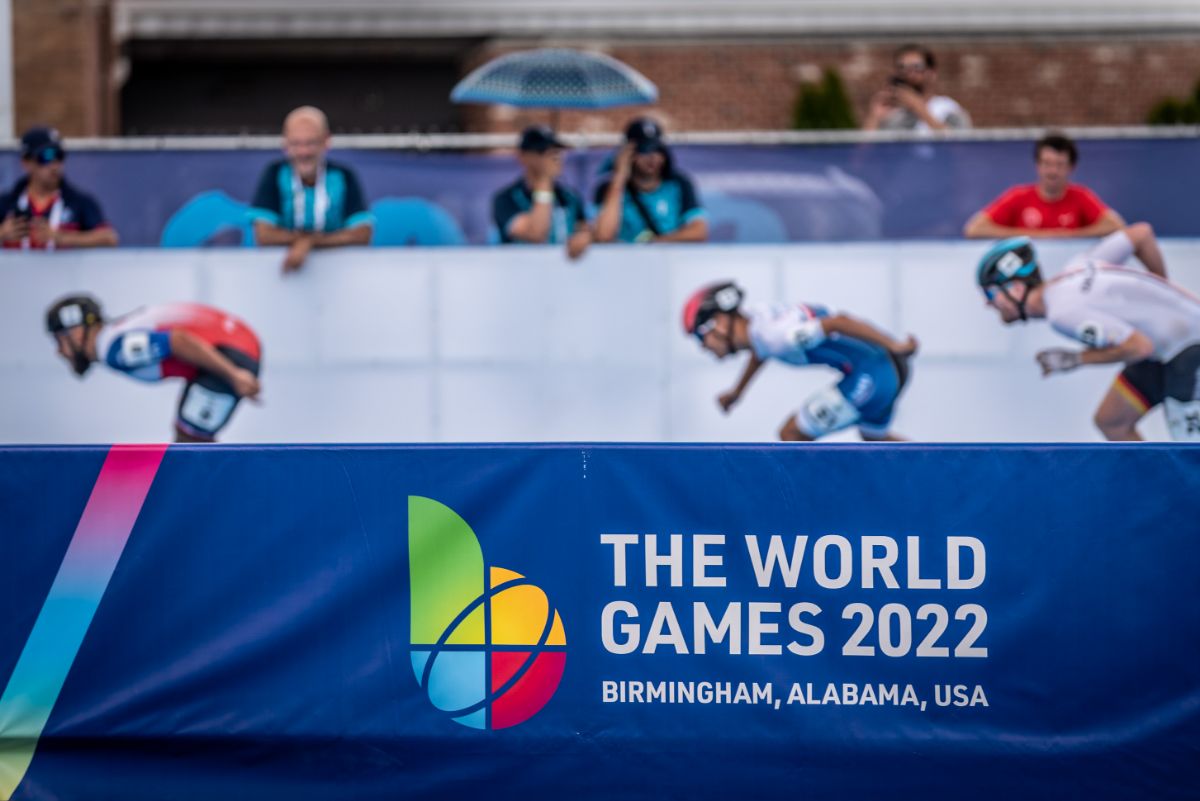 Delicate balancing Act
Controlling the narrative is a delicate yet critically important balancing act, whether it's part of playing the middleperson during hotel contract negotiations or mitigating risk of electrical dangers on a Southeastern Conference (SEC) college football Saturday.
Another of Kasten's challenges during his stint with TWG2022 stemmed from hotels raising room rates as they tried to maximize revenues from the overnight business that is inherent with hosting a multi-week international event.
"We wanted them to capitalize on what they can, but we had to work together," says Kasten of the hoteliers within regional proximity of TWG2022. "We had to explain that we're really auditioning for future events with all these different national governing bodies and international federations in attendance."
To confound matters, Strong Simmons adds that, especially coming out of the pandemic, it's now a hotels market where rates are higher overall and attrition is more of an expectation—which at times may cause her staff to walk away from cities they want to be in.
"We're going to be in Valley Forge, PA, and Cedar Rapids, IA, places where USA Taekwondo has not been," Strong Simmons says. "But they were willing to work with us, get the venue costs where we need to have them, get the hotel blocks and rates where we need to have them. It's kind of reverse bidding—I'm going out and seeking out those cities now rather than waiting for bids to come in."
"Trucks can turn over, lights can go out, but if you don't have the right team in place to provide the public with a show of confidence and empathy and concern and information, then you just can't do this."
Making difficult decisions is something Kasten has also learned to embrace as an event planner, demonstrated by his operations work at University of Alabama home football games. Classic rivalry games like the Iron Bowl, which pits Alabama against Auburn University annually for state pride, or Alabama's morning nonconference contests against obscure opponents each create their own unique operational considerations. Yet regardless of the game's magnitude, gameday at Alabama always includes tailgating at the Quad.
"We've had issues with capacity, people spidering on power that has created dangerous issues," Kasten says of the gameday festivities. "We had one time during an LSU game where it was raining so bad and puddles were being created that we decided to shut down power to the Quad. You would've thought we ended the world."
But thanks in part to UA Gameday, the official Alabama football gameday website and social handle that the Bruno Event Team created for tailgating and traffic updates, communications staff can provide its real-time why to inform and, at times, diffuse.
That art of effective communication is, according to Strong Simmons, a differentiating factor in navigating today's evolving world of event planning. And while social media can be a communication tool for good, Strong Simmons recognizes that 'people's emotions are right there' after an extremely challenging couple years—a reality that heightens the value of taking the right approach digitally or in-person, and perhaps most importantly putting the right people in position to address problems that arise.
"Having the right team on my side is really important. When people are calm and paying attention to all the details but they're also customer service oriented, that makes all the difference," Strong Simmons says."Trucks can turn over, lights can go out, but if you don't have the right team in place to provide the public with a show of confidence and empathy and concern and information, then you just can't do this."
---
By Nick Povalitis, Plus Seven Company

Even the smoothest events have numerous problems that arise.