Why should I go with Mountain Lakes region?
Sporting events aren't all about the rivalry; they're about enjoying the moment. With your job as the planner, it's up to you to pick a well-rounded place that provides the perfect combination of fun and competition. With that being said, it's not always as easy as it sounds—it can be hard to please a large traveling group. But when it comes to picking a diverse destination, Mountain Lakes region is at the top of the list.
Mostly known for its natural wonders, Mountain Lakes region has a variety of outdoor adventures. Road bicycle events, fishing tournaments and water sport competitions attract athletes from across the country. But this region is more than that. Endless opportunities for shopping, entertainment and dining flood its streets. Organic markets and antique shops, music halls and auditoriums are a few possibilities to balance out your sporting events.
Named fourth in National Geographic's "50 of the World's Last Great Places – Destinations of a Lifetime," Mountain Lakes region is bound to impress. Coaches, teams, families or friend groups will all find joy in a vacation to this beautiful, waterfall-filled region in South Carolina.
What activities and events will attract my group?
Mountain Lakes' sporting events typically go hand-in-hand with its natural resources: four lakes, over 150 waterfalls, two rivers and over 80,000 acres of national forest land. This makes it a unique destination for fishing tournaments, road cycling, a variety of water sports, hiking adventures and archery.
Road bicycle events vary from three-day endurance rides through the mountains (Road Titans 300) to one-day rides with different mileage options (Issaqueena's Last Ride, Rally in the Valley or Tour de Tugalo).
For those water-savvy athletes, water skiing, wakeboarding, jet racing and acrobatic competitions are all in season. The National Watercross Tour and INT Wakeboard Competition all occur within this region's borders.
Bass fishing is one of the most popular attractions in Mountain Lakes region. With seven different genus species of bass, its bass fishing tournaments reel in fishermen near and far. Bass Fishing League has multiple events on both Lake Keowee and Lake Hartwell.
Hike the Big Bend Trail to get a glimpse of the notorious Big Bend Falls or visit one of the region's five public golf courses to practice your backswing.
Culturally, the area abounds with museums, art collections and theaters. Museum of the Cherokee is a newly established Native American museum—the only in South Carolina.
---
X Factors
Detailed itineraries for site visits
Group rates with local hotels
Visitor information provided
Volunteer recruitment
Emergency management if needed
What about the facilities?
Lake Keowee
Sports: Golfing, sailing, hiking, fishing, boating, water sports, tennis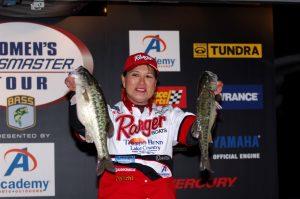 This man-made lake, known for its Christmas tree shape and crystal-clear waters, was built in 1971 to generate hydroelectric power. Now, it serves as an excellent public recreational destination with fishing, boating, swimming and other water activities for its guests. Tennis Play Days are available every week, where players at all levels are welcome to participate in friendly competition. Connected to the Keowee, Little and Seneca rivers, which flow into the larger Savannah River, Lake Keowee is the center for fun in the water.
Lake Hartwell
Sports: Fishing, boating, hiking, bird watching
Lake Hartwell State Park not only provides access to the 56,000-acre lake, but also various nature trails and wildlife spottings. Coyotes, deer, skunks, groundhogs and foxes tip-toe on the trails. The park also takes bird watching up a notch—see birds of prey, such as hawks and owls, or possibly spot the country's national emblem, the bald eagle. Boat access is available for visitors to participate in various water sports, from water skiing to fishing, but don't forget your South Carolina fishing license; you won't be allowed to fish without it!
Lake Jocassee
Sports: Hiking, fishing, kayaking
This lake provides guided tours for vacationers, giving you the ultimate experience of the deepest lake in South Carolin (385 feet). Lake Tours navigate through the lake to rivers and waterfalls to see the exquisite, untouched nature. Take a Twilight Cruise that lasts past sunset. Kayak Tours travel around the 75-mile-long shoreline. Hop through rocks on the Adventure Tour by foot. Drop your boat in to partake in a day of waterskiing, wakeboarding or tubing.
Shaver Baseball/Softball Complex
Sports: T-ball, baseball, softball
Shaver Complex's four 200-foot fields and two 285-foot fields can handle youth baseball and softball tournaments. Both the Dixie Youth/Ozone State Tournament and Dixie Boys World Series take place at this complex, attracting teams from all over the state.
Shaver Disc Golf Course
Sports: Disc golf
This course is the most technical of Mountain Lakes region's disc golf courses, with a wood-chip bath in the wooded areas and well-labeled signs to navigate through the course. The fairways are tight with rolling elevation. It even has a pro shop that sells equipment.
Sertoma Field Disc Golf Course
Sports: Disc golf
Sertoma Field Disc Golf Course has amazing scenery with a handful of elevations. One-fourth of the holes are accompanied by water, making this challenging course a must-play. The foliage is mixed with both green areas and open spaces. Tee types are either concrete or gravel depending on your preference.
Chattooga Belle Farms Disc Golf Course
Sports: Disc golf
The18-hole Chattooga Belle Farms Disc Golf Course is the most difficult course with major elevation changes and water hazards throughout. Located on a farm and vineyard, it provides views of the beautiful Blue Ridge Mountains. While there, you can tour the farm and vineyard or visit the grass-fed cows. Hungry after your game? Grab a bite to eat at Belle's Bistro, a cozy little lunch spot.
How can my team travel there?
Smack-dab in between Atlanta and Charlotte, Mountain Lakes region has easy access to many travel portals. Whether you're coming from near or far, there will be a convenient route for your sporting group.
By Car: Less than a three-hour car ride from two major cities, Atlanta and Charlotte, Mountain Lakes region is easy to reach. It crosses both I-183 and I-28, which provide access to other interstates in South Carolina.
By Air: Columbia Metropolitan Airport is around a two-and-a-half hour drive from Mountain Lakes region. Even closer is the Anderson Regional Airport, a smaller venue that's a mere 45 minutes away.