Theodore Roosevelt once said, "Do what you can, with what you have, where you are." These communities did just that to create unique sports events that not only glue community members together, but bring in curious thrill-seekers from outside their county lines. See how you can do the same in your community and take some advice from the planners themselves.
Charleston Watersports Week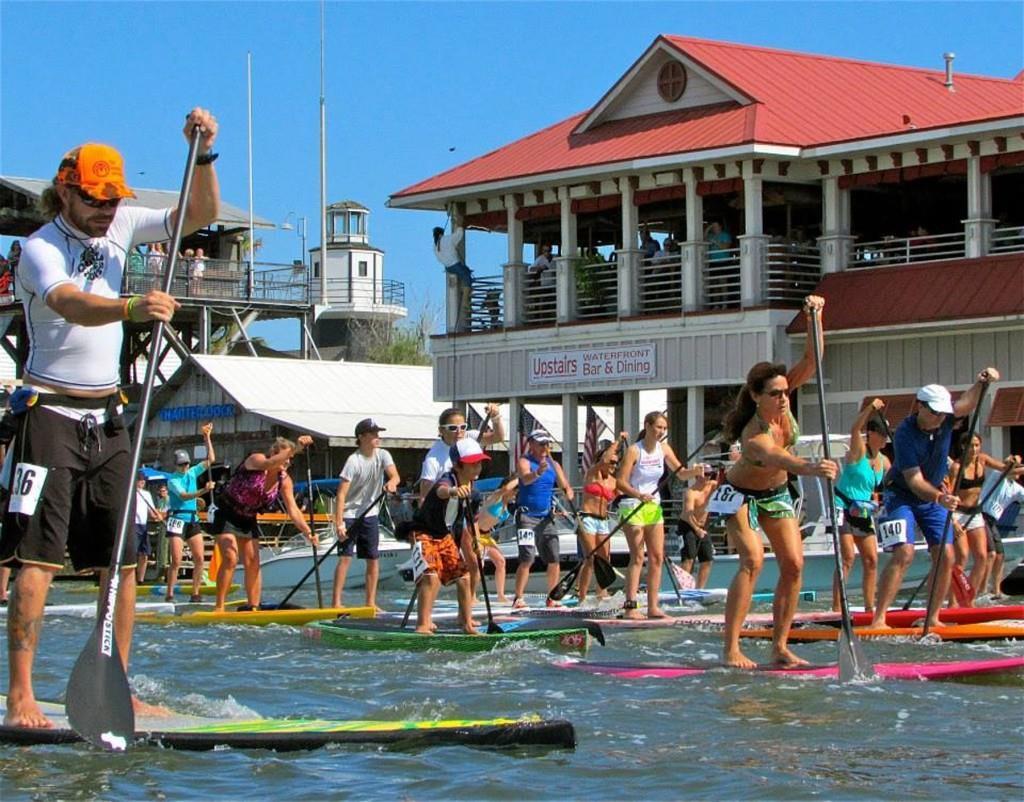 Charleston Area Sports Commission is using Charleston, South Carolina's natural environment in a never-before-done, 10-day, water-focused event from Sept. 5-14, 2014. Attracting more than 1,000 attendees, the initiative features a unique combination of venues, accommodations, restaurants, attractions and tours that are spread out over the entire Charleston region.
Recognizing that visitor counts drop after Labor Day, Kathleen Cartland, executive director of Charleston Area Sports Commission, met with the board to discuss what the Charleston area has to offer and what will bring more people when summer ends. They noticed that a few water-focused events were already planned during that week, and they could just build around it.
The event schedule includes competitive, recreational, leisure and instructional water activities. The event also features an expo to provide a centralized information hub. More than 40 local event organizers, outfitters and tour operators are expected to be involved this first year.
To promote the event, the sports commission is marketing to cities within a few hours of Charleston, receiving marketing help from the Charleston CVB and putting a postcard promoting the event in the visitor's guide, generating sponsorship sales, and creating online ads and press releases.
Cartland advised, "Ask for help; see what is available; use social media; and add new events and activities of interest as they come in. We learn from our mistakes and our success. Have the 'let's dive in' attitude—no pun intended."
Sand Master Jam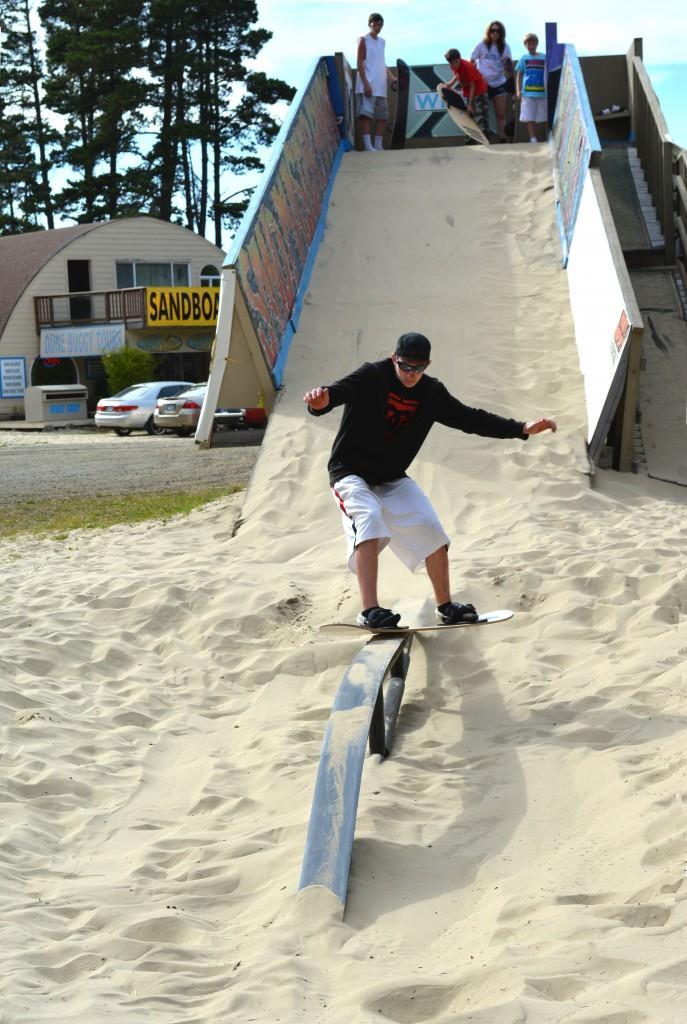 Open and free to the public, Sand Master Jam takes place during the third week in July at Sand Master Park in Florence, Oregon. This year saw 24 participants and a few hundred spectators. The number of participants and spectators varies year to year depending on the weather; the first year only saw three participants.
The annual pro/amateur sandboard competition, with 19 years under its belt, is the longest-running sandboard event in the world. Prior to the park's opening in 2000, the competition used to move around to various sand dunes in southern California.
Lon Beale, owner of Sand Master Park, said, "This facility provides a much more convenient and stable event space. In fact, Sand Master Park is the only genuine sandboard park in the nation. It's different and the sport itself is very popular in this area."
Social media, websites and reusable posters are used to promote the event. Beale said the community, including Sand Master Park, is very "green" and wouldn't waste paper by using flyers; digital media promotion is preferred.
The competition, usually lasting three-and-a-half hours, is designed to test overall skill, including jumps, tricks, speed, balance and maneuverability. These are tested through ramps, a five-inch rail and a drag race.
Beale's advice for planning a sports event is: "Post it a year in advance and have other activities planned alongside, so if the weather or an unforeseen occurrence makes the main feature impossible, you still have other options for the crowd. Concerts are always a good backup."
Jefferson City Outdoors Prison Break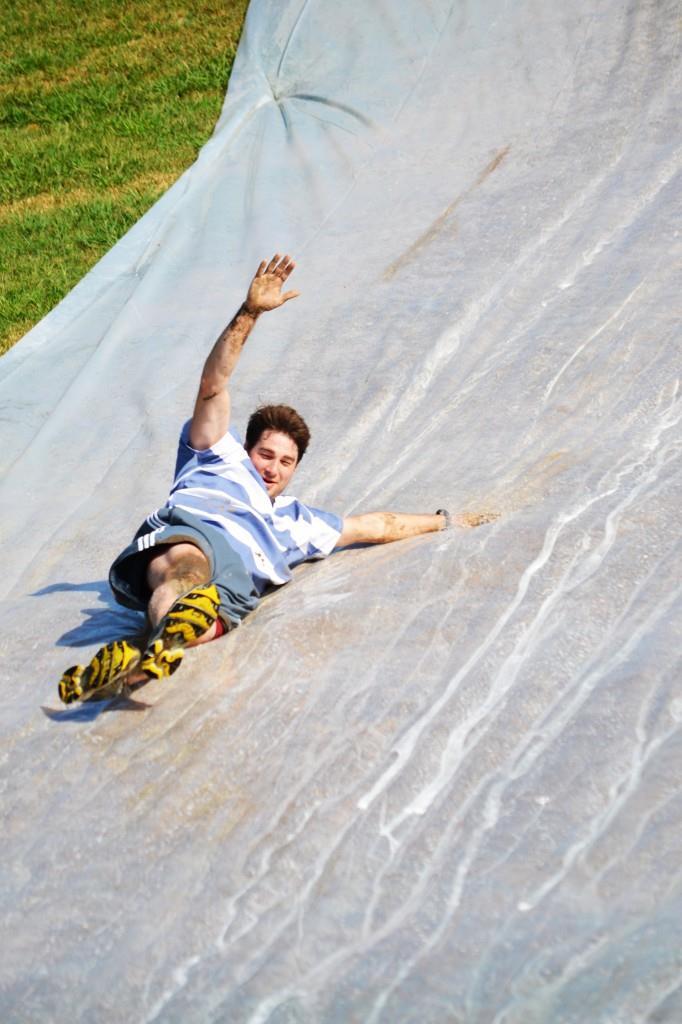 What was once a decommissioned state prison built in 1836 is now the starting line for Jefferson City Outdoors Prison Break in Jefferson City, Missouri. The third consecutive race took place on Saturday, Sept. 6, 2014. In 2012, there were 160 participants and 2014 saw more than 200. The Jefferson City Outdoors Group and the Jefferson City CVB worked together to create a unique event utilizing local attractions while promoting health and fitness.
The five-mile course begins at Missouri State Penitentiary where participants were led out of the prison's dungeon to the Missouri River. As this year's story went, buses were waiting transport them to new a prison, but something went awry and a siren blared, which signaled the racers to start running. Crossing over hilly terrain, crawling through a mud pit, sliding down a hill, participants made their way through the city parks to Prison Brews, a microbrewery and restaurant where food and live music awaited.
This event spread mainly through word-of-mouth, but also became known through social media, websites, flyers and trade shows. Incentives to participate include T-shirts and discounted rates from nearby hotels. Volunteers are a key part of this event's success and are recruited through an active volunteer support group, members of the Jefferson Outdoors Group and other local organizations.
Chris Wilson of the Jefferson City CVB said, "We met every month with Jefferson City Outdoors to brainstorm new ideas. We wanted to take advantage of our resources and we knew people enjoy challenges and new ideas. We learned what to keep and add each year."
Big River Rivalry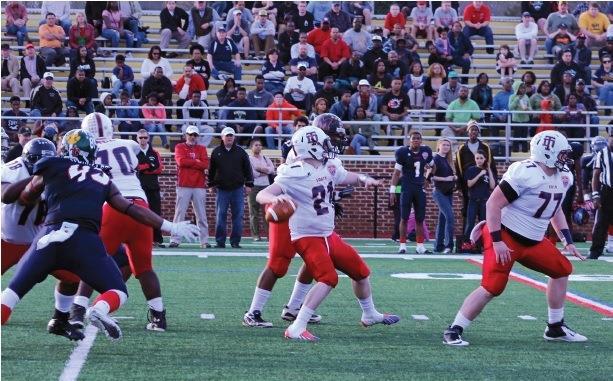 The second consecutive Big River Rivalry will take place this fall in Ashland, Virginia, where at least two seniors from 42 high schools—22 from north of the James River and 20 from the south—are picked to play in one football game—North vs. South. The first game drew in 3,500 fans (stadium capacity) on Saturday, Dec. 21, 2013, and the same number is expected this year.
This event is all about involving the community and providing a great opportunity for deserving young men. Coaches from each school nominate the top four seniors to play based on good academic standing, volunteer experience and embodiment of an ideal role model.
College recruits and coaches from DII and DIII schools are invited, and 60 percent of last year's players ended up going to college. Robert (Bob) Siff, director of operations for Big River Rivalry and former high school football referee, saw that the local schools didn't get much exposure. He came up with the concept years ago, using some inspiring ideas from the North/South Atlanta Metro All-Star Game, and worked with the Touchdown Club of Richmond to make his vision come to life.
Siff said, "Rival players became buddies, coaches and referees volunteered, and proceeds went to a local children's hospital, autism school and food bank. Players got a fighting chance at going to college. At the banquet the night before the game, a University of Virginia football player came to speak on what to expect in college and why it's important, whether or not they played football. It took a year of planning, but the result is worth it."
Tour Sioux Falls
The two-day cycling event in Sioux Falls, South Dakota celebrates a healthy, active lifestyle and raises money for charitable causes. This year, proceeds went to American Diabetes Association and a local church, among others. Growing to 650 participants in its second year, the 2014 event took place on Friday and Saturday, June 27 and 28.
Beautiful bike trails are no stranger to Sioux Falls, and this event uses them to its advantage. Unlike most cycling events, Tour Sioux Falls didn't require any road blockage. That Saturday featured the 20-mile Sioux Falls Bike Trail and various rest stops, each featuring entertainment, refreshments and other activities. All participants received event passports, which were stamped at the checkpoints. One stamp equaled one raffle ticket, and raffle tickets could win any of more than 70 prizes including family gift packages, city attraction passes, basketball tickets to a local tournament and hybrid bikes. The event ended with the You Did It! Celebration, where a plethora of prizes was awarded. Everyone who completed the 20-mile trail received a Finisher's Cup.
Leading up to Saturday's race, Friday's festivities centered around the Bicycle Festival, a pre-event featuring a kids' bike race, bicycle rodeo, bicycle "tractor pull" and the Twilight Criterium, where racers rode under lights come nightfall. Special guest Reuel Erikson, a former pro-BMX rider, educated kids about bike safety and signed autographs.
Executive Director Wes Hall advised, "Get the community involved, cooperate with municipal government, find that niche that your community members want and find support."
Grand Rapids Crew Cup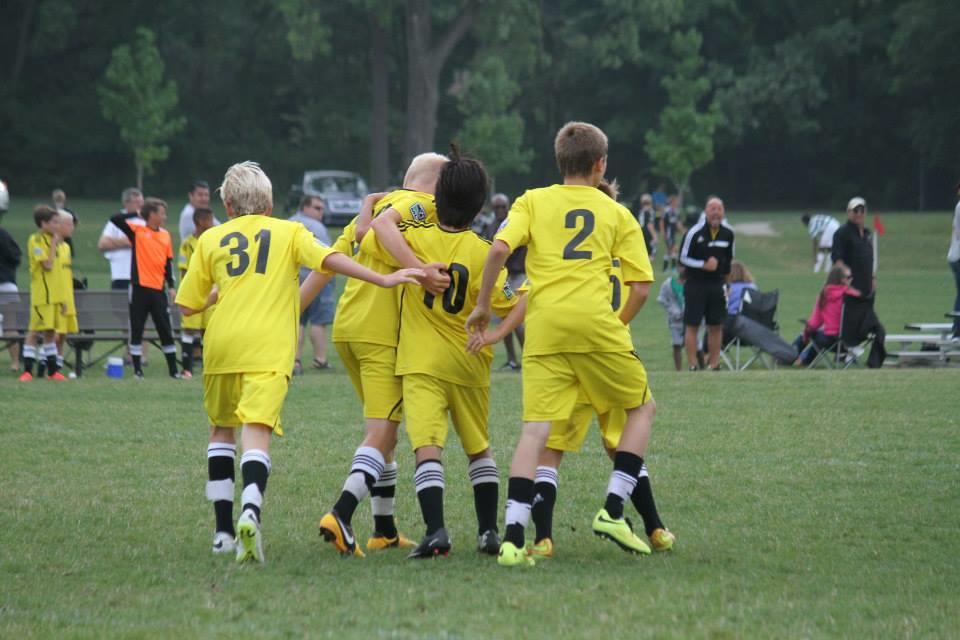 The sixth annual Grand Rapids Crew Cup took place in Grand Rapids, Michigan from Aug. 22-24, 2014. Teams from all across the Midwest and Canada compete in the pre-season event. The first tournament in 2009 hosted 125 teams, which rose to more than 320 teams this year, making it the fastest growing tournament in the Midwest.
The tournament's main facility is MVP Fieldhouse, and additional 60-plus fields are all within 20 minutes of MVP Fieldhouse and hotels. Players are divided by age into categories: U-14 boys, U-19 girls, and a combination of U-16, -17 and -18. Approximately 30 college coaches and recruits are invited to come to the event.
The 2014 Crew Cup teamed up with its official housing service, Traveling Teams, for accommodations. This helped make the process of reserving rooms easier and more reliable. All participants in the 2014 Crew Cup had to use one of the hotels provided by Traveling Teams.
Teams were accepted into the tournament by a "Selection Committee." The selection process includes application information, such as team records, level of play, out of town/state versus local teams (to achieve a balance), performance in post-season tournaments, etc.
GR Crew Cup Tournament Director Marc Frankland has been running tournaments for 10 years. When he moved to the Midwest, he saw a need for more soccer tournaments.
Frankland said, "We try to get involved with people interested in expanding soccer in the Midwest by building soccer fields and facilities. There is a market for it; we have brought in $3 million in economic impact and the GR Crew Cup sold out all hotel rooms in the area. The next step is expanding."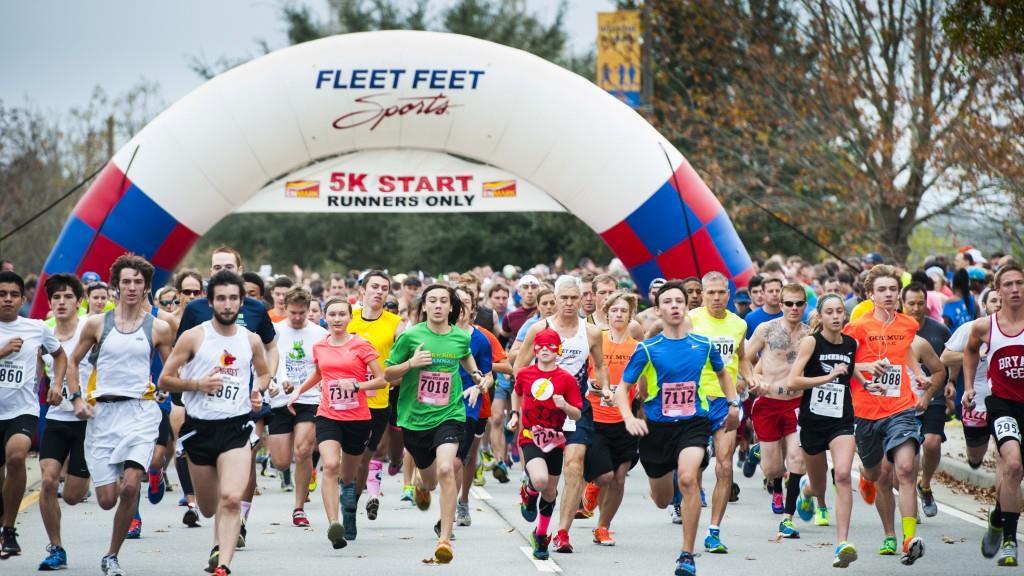 The Enmark Savannah Bridge Run will take place in Savannah, Georgia on Saturday, Dec. 6, 2014. It includes a 5k, 10k, the Double Pump and Kid ¼ mile where participants can run, walk or crawl 1.4 miles over the 5.5-percent-grade Talmadge Bridge, peaking at 196 feet above the Savannah River. From its start in 1991, the event has grown from a few hundred participants to around 6,000 consistently for the past three years.
The Savannah Area Chamber of Commerce started the run as a fundraiser, but when the Savannah Sports Council (SSC) was created in 1993, the chamber passed the torch. Throughout the years, Savannah has become a strong running community.
In addition to the run itself, the event includes an expo that features running and health-related vendors, providing a great opportunity for exposure to race participants. Awards are given to top runners and there are a costume contest and live music. Benefits from the event go to the Cancer & Research Pavilion at St. Joseph's/Candler in Savannah. The event ends with a post-race party.
To promote the event, Savannah Sports Council mails 15,000 brochures to past participants, updates its Bridge Run Facebook page, and utilizes newspaper, radio and television media outlets. The event is legendary in the community, being more than 20 years old, so promotion is based on reminding locals.
Jonathan Sykes, event coordinator at Savannah Sports Council, said, "When planning an event this large, organization is important. With the event being around for so long, many of the people involved know their job and how to do it efficiently. So each year, we work on refining aspects to help the event continue to grow, as well as keeping the event fresh with new ideas to bring in new participants."       
Use these destinations as creative examples when brainstorming how to pull off a homegrown event of your own! Remember, "Do what you can, with what you have, where you are."