North Carolina's Winston-Salem region welcomes a new indoor sports facility this spring as Rise Indoor Sports, a 123,000-square-foot multi-use complex debuts in May. The project was brought to life by Adam and Jessica Barber. They set in motion what has grown into the Rise facility, a private venture funded by Allegacy Federal Credit Union and owned by Jason Tutterow and Neil Cornatzer.
The building boasts eight basketball regulation high school courts that convert to 12 volleyball courts, four indoor soccer fields with field turf, a performance training center, fitness center, concessions and seven community meeting rooms.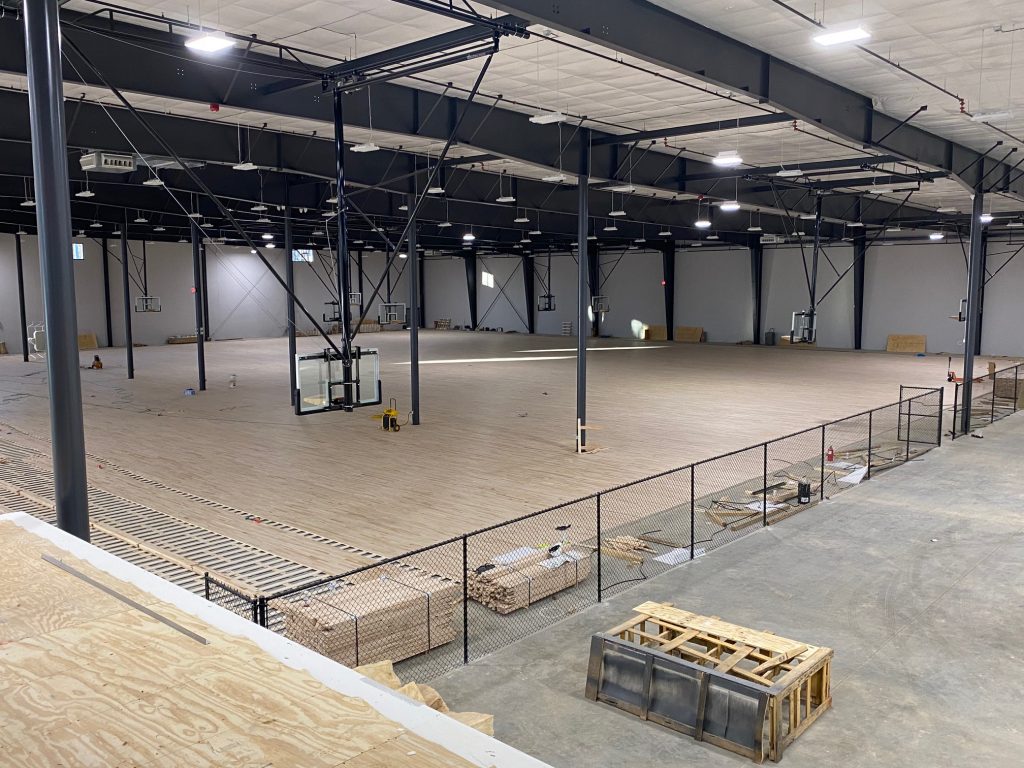 Demand has been strong with over 1.3 million tournament visitors expected in the first 18 months of operation and facility bookings for various sporting events secured for 76 out of the first 78 weekends. Early clients include Salem Gymnastics, Phenom Hoops basketball tournaments, 5P Sports basketball, Teammate basketball, Big Shots basketball, Carolina Region USA Volleyball and Lucky Dog volleyball tournaments.
Local clubs and programming include basketball, indoor soccer, volleyball, lacrosse, field hockey, pickleball, 7 v 7 football and more. Notable organizations such as Twin City Volleyball Academy, a local youth travel volleyball program with over 175 children participating, has signed to move their program into Rise beginning in May. They currently have 16 travel items with hopes of adding as many as 10 more beginning with the 2021-2022 season. They will use Rise as their weekly practice facility as well as hosting camps, clinics, leagues and tournaments. Also, Pro Skills Basketball will be moving some of its practice teams into the facility. Pro Skills Basketball runs an 11-month training program for youth basketball and also travels the region playing tournaments.
Lane Newsome, a 30-plus-year veteran of the sports tournament and facility industry, has been hired as facility manager of Rise. Lane spent seven years managing a similar facility in nearby Greensboro before spending the last 10 years running volleyball tournaments and events around the world. "Our goal as a facility will be to grow stronger athletes and a healthy community," Newsome said. "Teamwork is a focus for me – not only as a team on the court or field, but also as a team operating a classy facility for this great community.  I hope to have many in the community join our team in the new future."
Bonny Bernat, sports and events sales manager at Visit Winston-Salem said, "With the addition of RISE Indoor Sports, Winston-Salem and the surrounding area is truly poised to host most competitive sports. Investment in sport facilities in the past 10 years has been tremendous in our community, which truly shows the passion and excitement for sports that our city has. Winston-Salem has always been an extraordinary tourism destination and now we are positioned to also be a top sport tourism destination."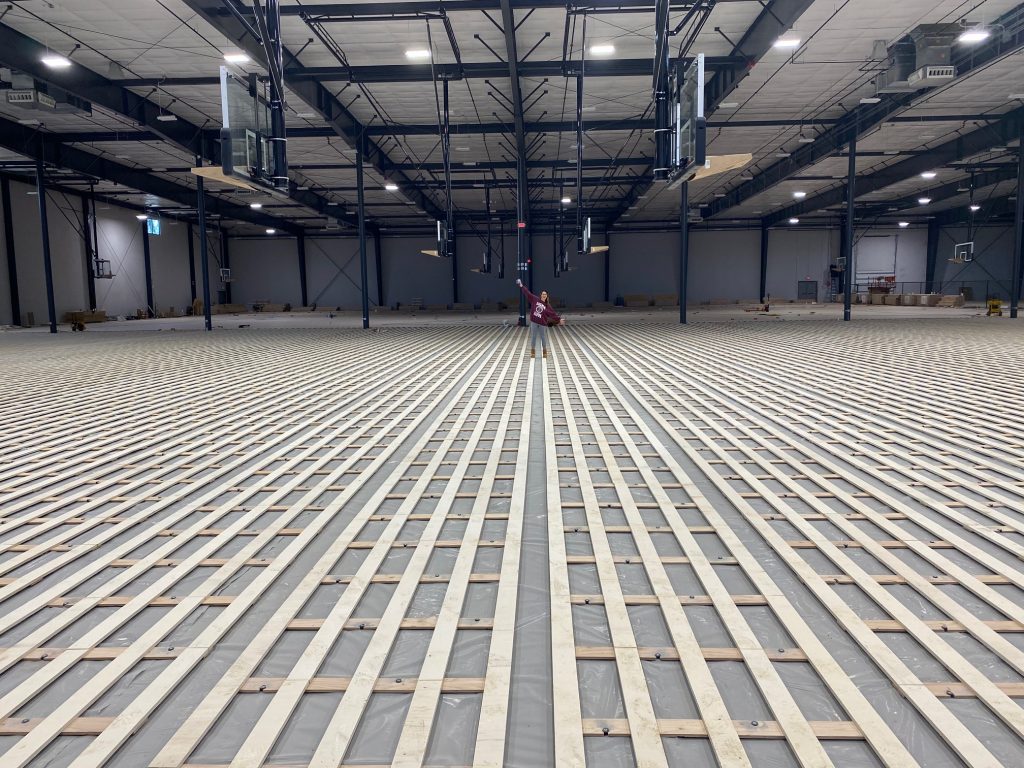 In the last decade, the area has seen the Winston-Salem Dash open its new minor league downtown baseball stadium, a new 13-court outdoor tennis center at Wake Forest University, the opening of JDL Fast Track, a 200-meter flat indoor track facility that has since its opening hosted several NCAA Indoor Track & Field Championships, the completion and upgrade of Truist Sports Park (previously BB&T Sports Park).
For more information about Rise, visit riseindoorsports.com.